Even though you may not mind if your dog gets a little dirty, you do not want him to track dirt throughout your house because you have spent hours sweeping, mopping, and vacuuming while your pup comes with muddy pawprints and track mud all over your freshly cleaned floors. 
Maintaining the cleanliness of your dog's feet helps keep your home cleaner, but it also helps keep your pet's paws in better health. It is important because if a dog's paws are dirty, it can become infected with yeast and other fungal infections, which can be fatal.
You can use a dog paw washer or other paw cleaning device to cleanse your dog's foot, but this is the most efficient and time-saving method available. 
Portable Paw Cleaner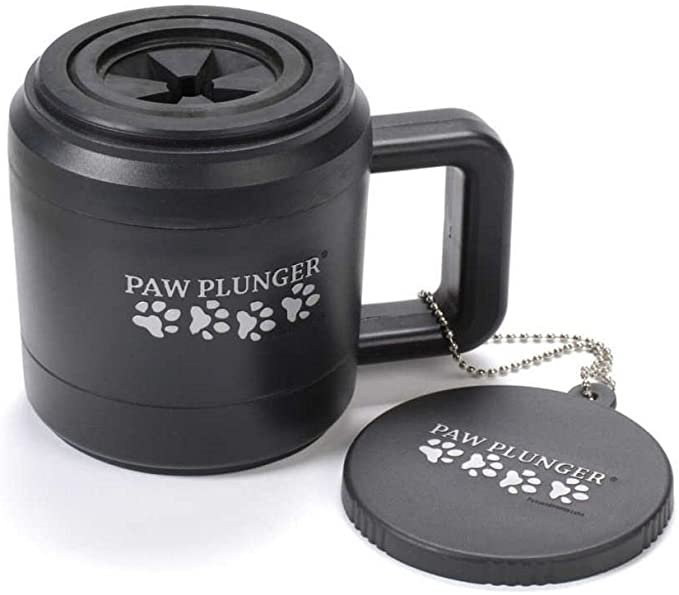 Paw Plunger for Dogs
Material: Silicone
Color: Black
Best Convenient Paw Cleaner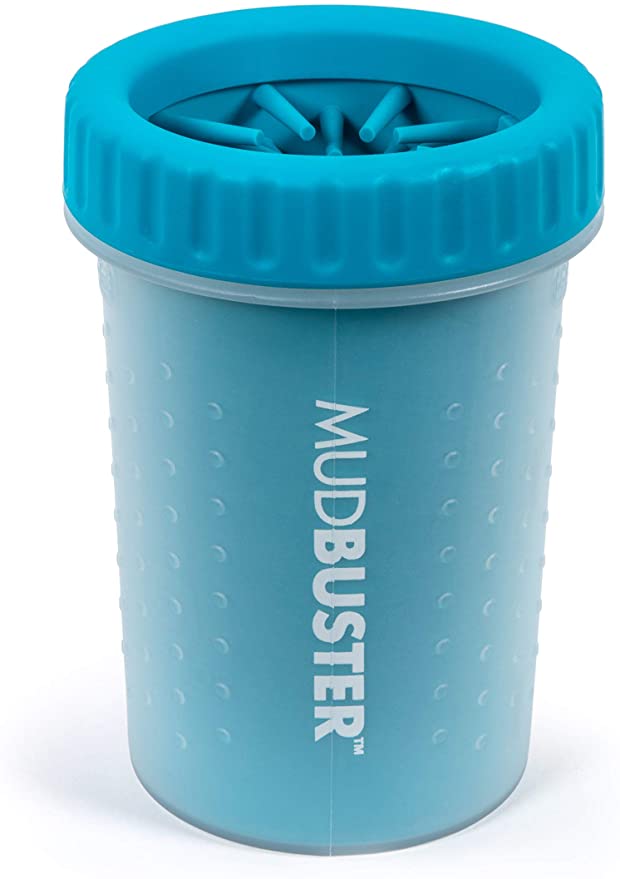 Dexas MudBuster Dog Paw Cleaner
Material: Silicone
Color: Blue
Best Designed Paw Cleaner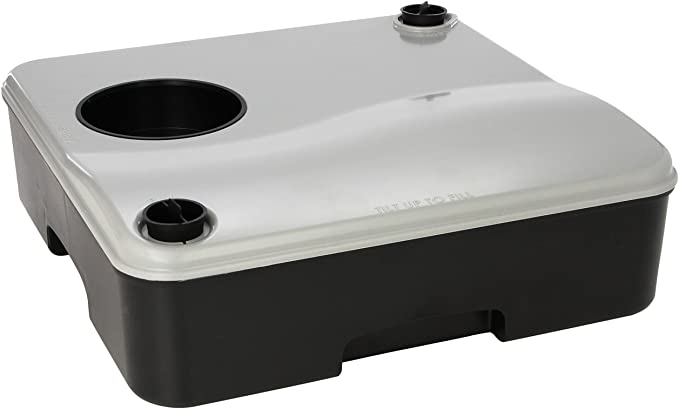 SKI Innovations Paw Boss
Material: Plastic
Color: Black Base with Grey Lid
Best Comfortable Paw Cleaner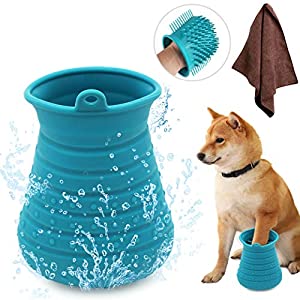 Idepet Cup Dog Paw Cleaner Cup
Material: Silicone
Color: Blue
Easy To Use Paw Cleaner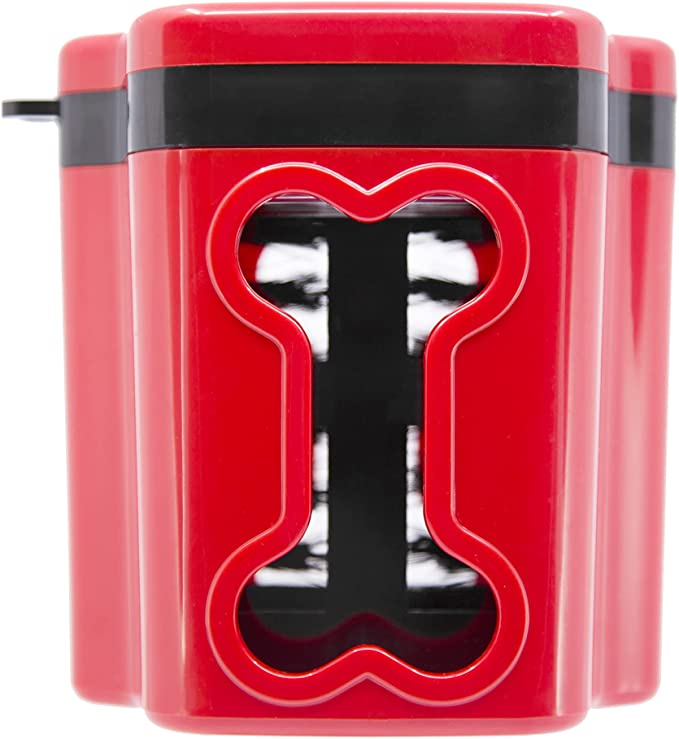 Doggie Dipper Portable Dog Paw Washer
Material: Plastic
Color: Red
Best Durable Paw Cleaner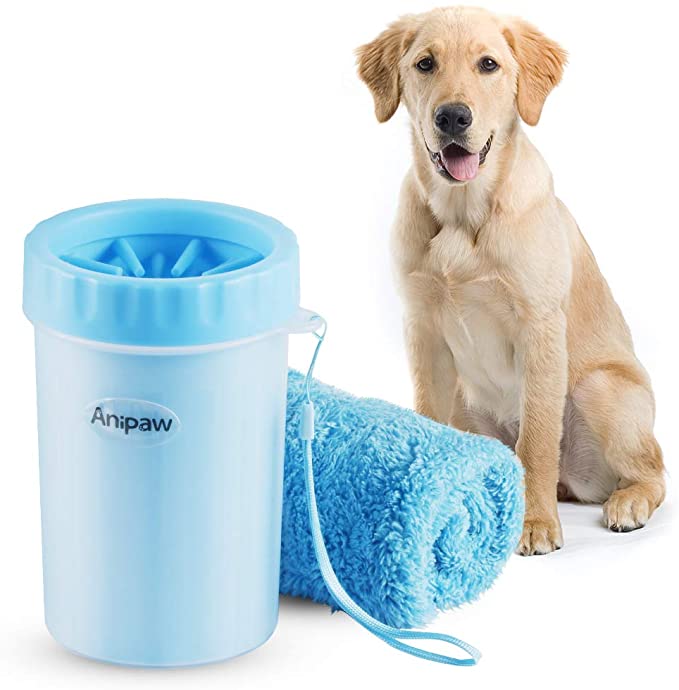 Anipaw 2-in-1 Silicone Dog Paw Washer
Material: Plastic
Color: Blue
Environmental Protection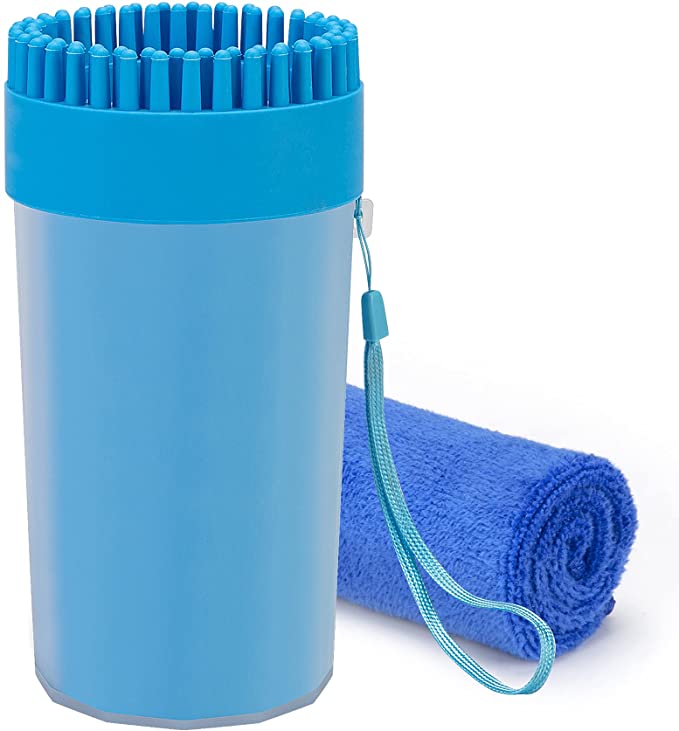 CHOOSEEN Upgrade 2 In 1 Dog Paw Cleaner
Material: Silicone
Color: Blue
Our 7 Best Dog Paw Washers
We have sorted out the seven best dog paw washers to help you choose the most appropriate paw washer for your furry friend. The paw washers listed below are some of the best available in the market. As each has brand offers unique features with its pros and cons, it's essential to look for the best dog paw washer that fits your pup's size. While buying, please note that the opening of the paw washer must be big enough to hold the paw but not too wide because then the paw won't be able to come into contact with the bristles.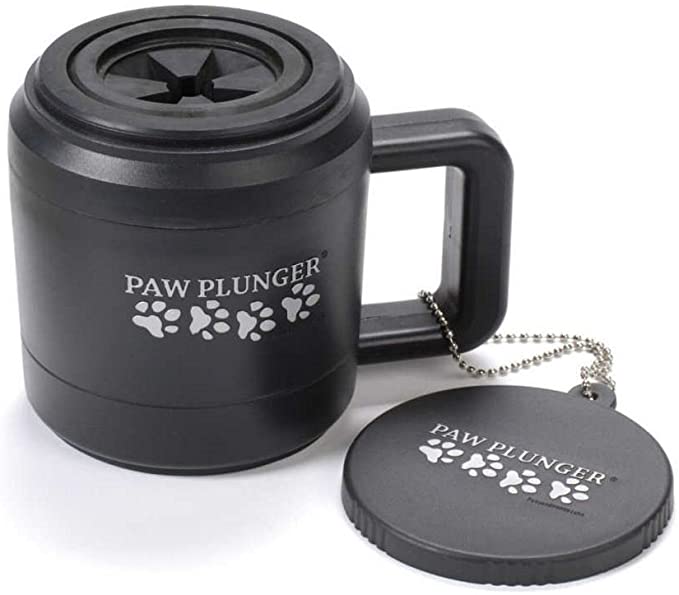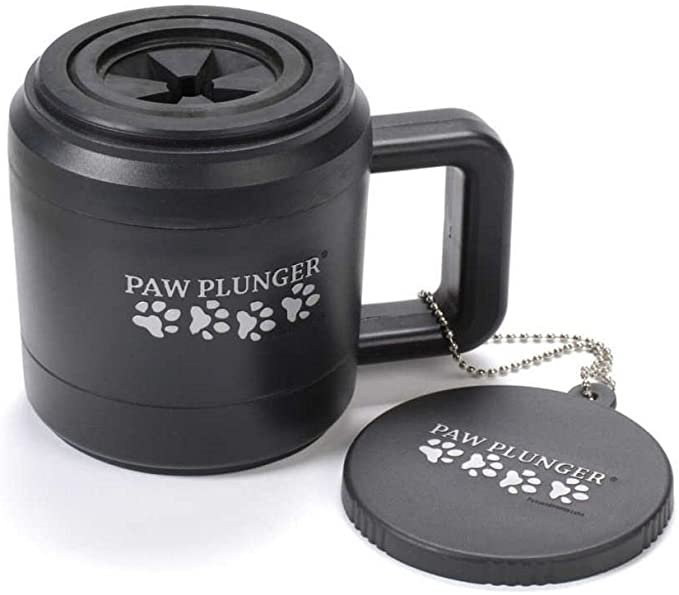 After walks and outdoor play, the Paw Plunger washes your pet's paws and lower legs and removes dirt, salt, and sand from your dog's feet and lower legs. Using this dog paw cleaner, you can keep your floors, carpet, furniture, and car-free of dog paw stains and odors. In addition, the plunger removes dirt from your dog's feet quickly so that you can avoid paw irritation caused by contaminants on your dog's feet.
You have to place your pup's dirty paw into the paw plunger and gently move it in and out to get the paw thoroughly cleaned with bristles. With soft bristles, this efficient dog gadget is the pinnacle of canine technological innovation. 
The paw plunger for dogs features a convenient handle and a wide, no-spill opening that allows for quick and effective cleaning. The Paw Plunger is suitable for medium-sized dogs weighing between 15 and 75 pounds.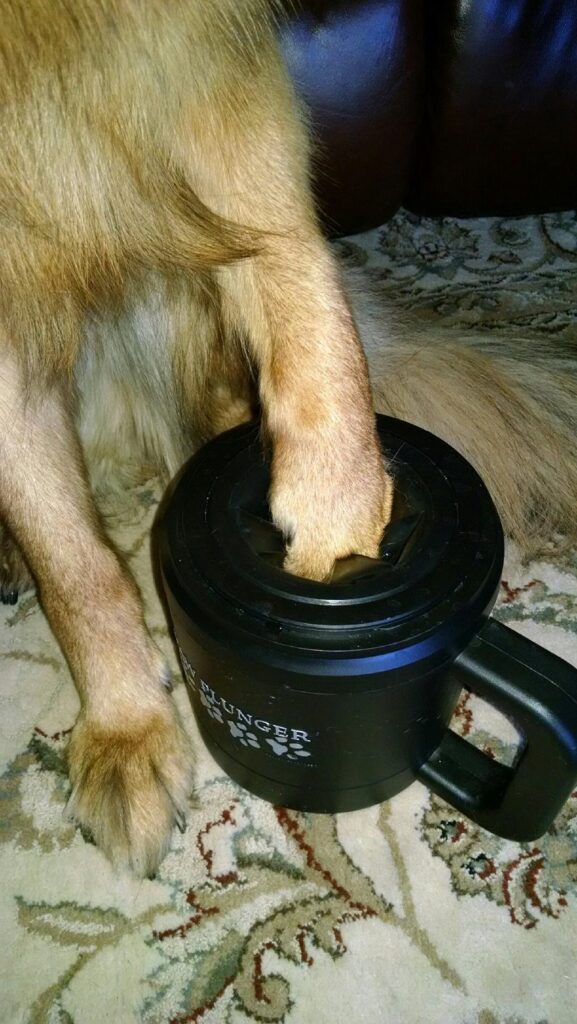 Key Features
Silicone bristles 
Best for medium-sized dogs
Available in 3 sizes and 3 colors 
Side handle for easy carrying
Removable lid
Pros
The handle and lid received much praise because clean and dirty water was kept inside the cup and did not spill out.
Most dog owners found that it was able to remove most of the dirt and mud from their pet's feet.
Cons
The Paw Plunger was well-liked by most pet owners, but some felt it was too large.
Due to its size, a few pet lovers faced difficulty adjusting it in their luggage.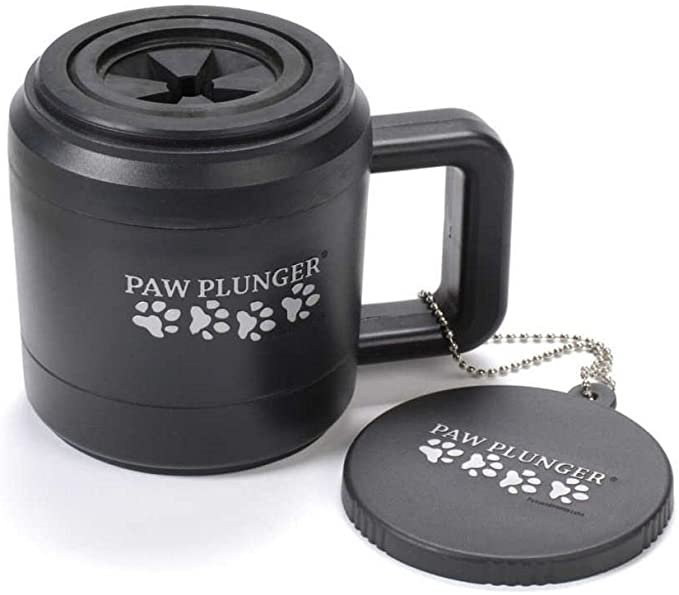 Paw Plunger for Dogs
The price of "Paw Plunger for Dogs" varies, so check the latest price at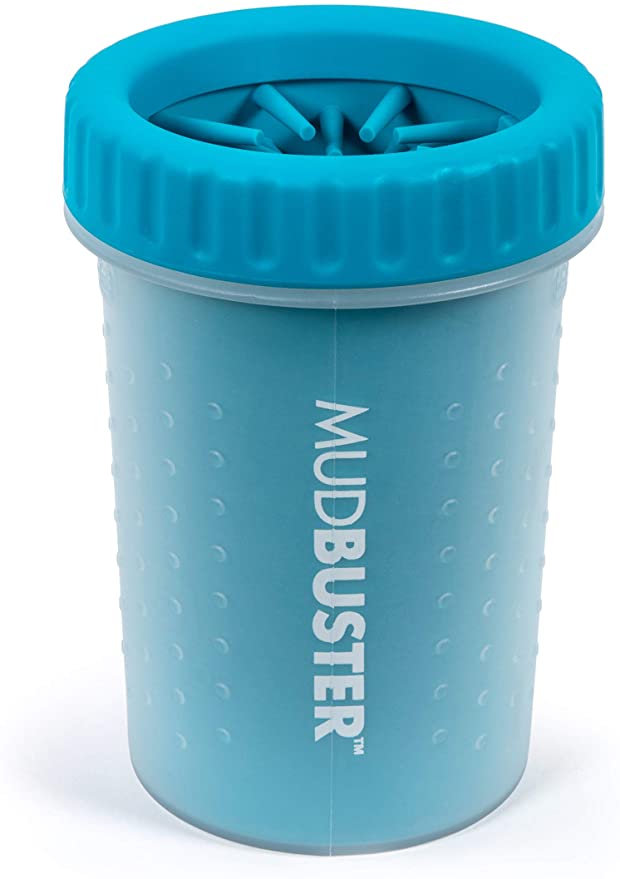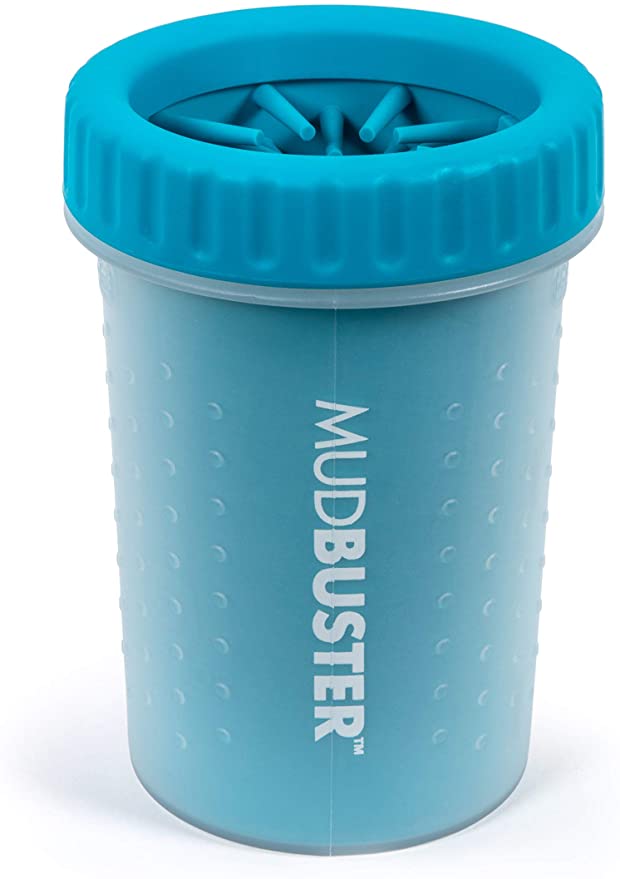 The Dexas MudBuster Portable dog paw cleaner is the perfect size for medium-sized dogs with paws measuring 2 ½" to 3 ½" wide for the proper use and effectiveness. 6 inches tall and 4 inches wide are the dimensions of the real Mudbuster.
It's easy to use by following the steps mentioned below:
Add some water
Insert one of your pet paws
Twist it
Wipe it dry and repeat for the other three
It is made of soft silicone bristles that help remove dirt and mud from your dog's feet, allowing the mess to remain in the MudBuster and out of your home. Following park trips, walks or hikes, keep a MudBuster near your front door to get rid of mud and sand afterward.
It's also cost-effective, as it's one of the most affordable models on the market and free of bisphenol A (BPA). After use, rinse thoroughly and store in a dry place until you are faced with a messy situation again in the future.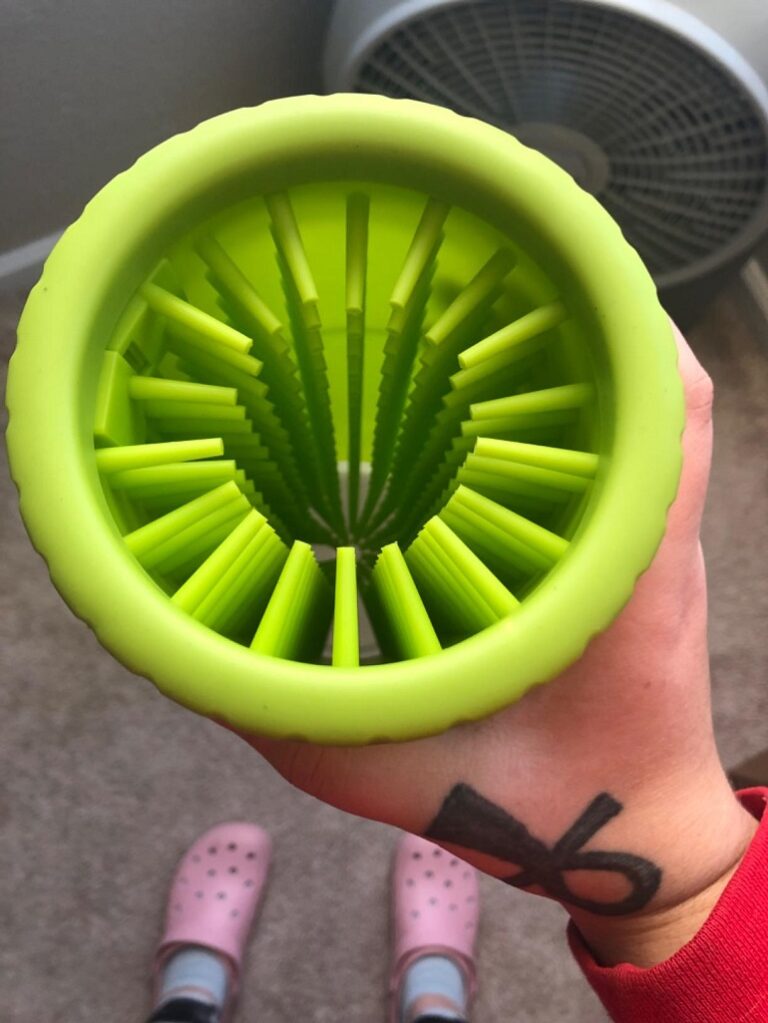 Key Features
Medium dog paw washer
Comfy bristles
Available in a range of sizes and colors
6 inches tall and 4 inches wide opening
Best for outdoor use
BPA free
Pros
The Mudbuster appears to perform as advertised, according to the vast majority of people who have used it. 
Both dogs and their owners enjoyed the paw-cleaning process with soft bristles.
Cons
Some dog owners claimed that it was prone to spilling water.
And a few dogs didn't seem to enjoy putting their foot in the container.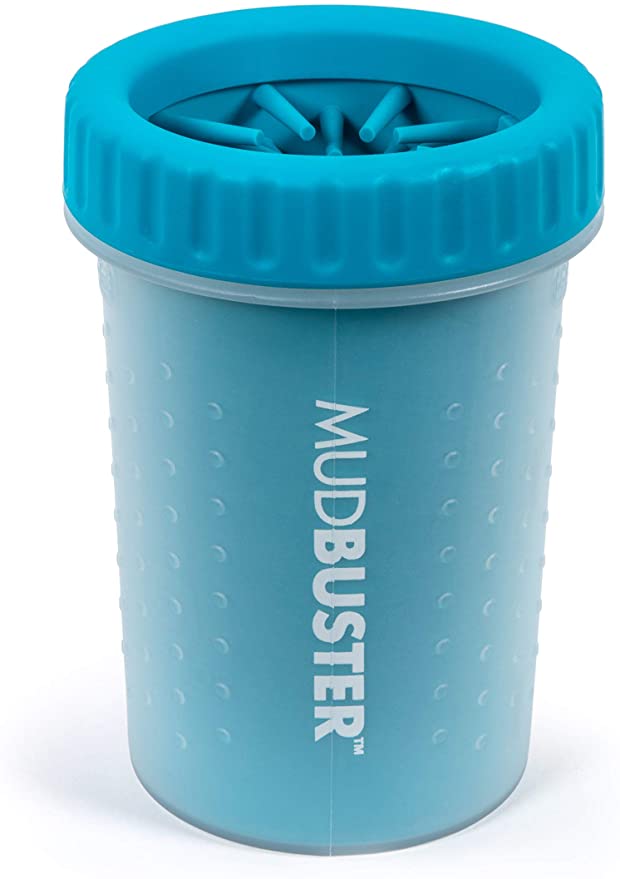 Dexas MudBuster Dog Paw Cleaner
The price of "Dexas MudBuster Dog Paw Cleaner" varies, so check the latest price at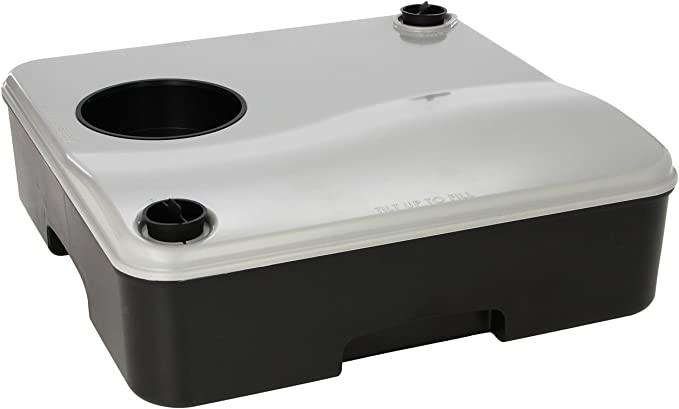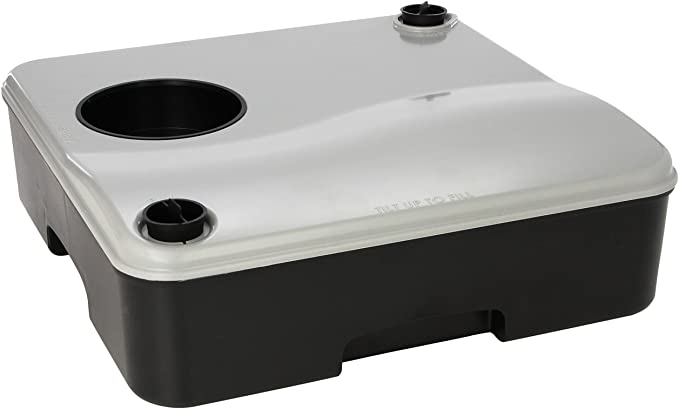 Unlike other dog paw washers, a multi-reservoir unit, such as the SKI Innovations Paw Boss, allows you to clean your dog's paws with fresh, clean water.
Without returning to the sink, you can thoroughly cleanse all four pads of your little friend with a fresh batch of soapy water in SKI Innovation Paw Boss.
Softy/flexible finger-like cleaning pads are placed in the cup's wash opening, measuring 3.5″ across and 2.25″ deep at its widest point. It has been proven to remove 99.5 percent of the bacteria and 99.9 percent of fungi from surfaces with antibacterial soap. In addition, this product is safe and gentle on pets' pads. 
Key Features
Patented paw washer 
Wide opening for wash
Allow multiple paw wash with single fill
Removes 99% bacteria and fungi
Pet-friendly
Built-in multi-reservoirs
Made in the USA
Pros
Most owners have been satisfied with it, citing its effectiveness and ease of use as the major selling points. 
The internal scrub brush was also highly appreciated by several owners.
Cons
Some dog parents complained that it was too time-consuming to use.
Owners of medium and larger dogs complained that the unit was too small.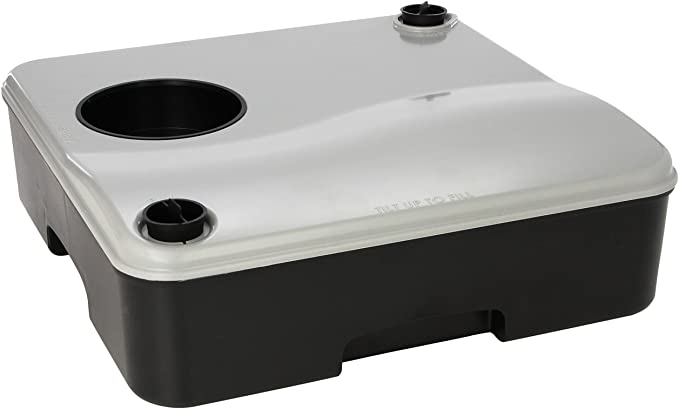 SKI Innovations Paw Boss
The price of "SKI Innovations Paw Boss" varies, so check the latest price at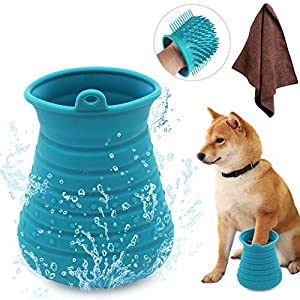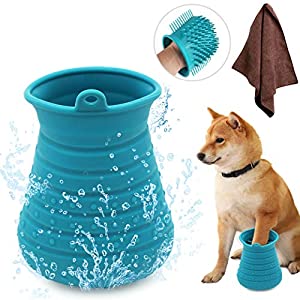 This two-in-one paw cleaner with a unique design has dual functionality as a dog paw washer cup when the silicone bristles are inside and a bathing and grooming tool with the silicone bristles that are used as a brush. 
You have to pour some water into the cleaner cup and place the pet's feet into it. Then raise or lower or even rotate the cup to cleanse each paw. Then, gently dry the pet paws with a towel. This dog paw cleaner is made of high-quality silicone that won't hurt your pet. 
It's the ideal size for most breeds of dogs, regardless of size or breed type. It has a hook, so you can easily carry it when you're out and about. No more muddy paw prints on your sofa and floor, so you can finally go for your dog's guilt-free walk.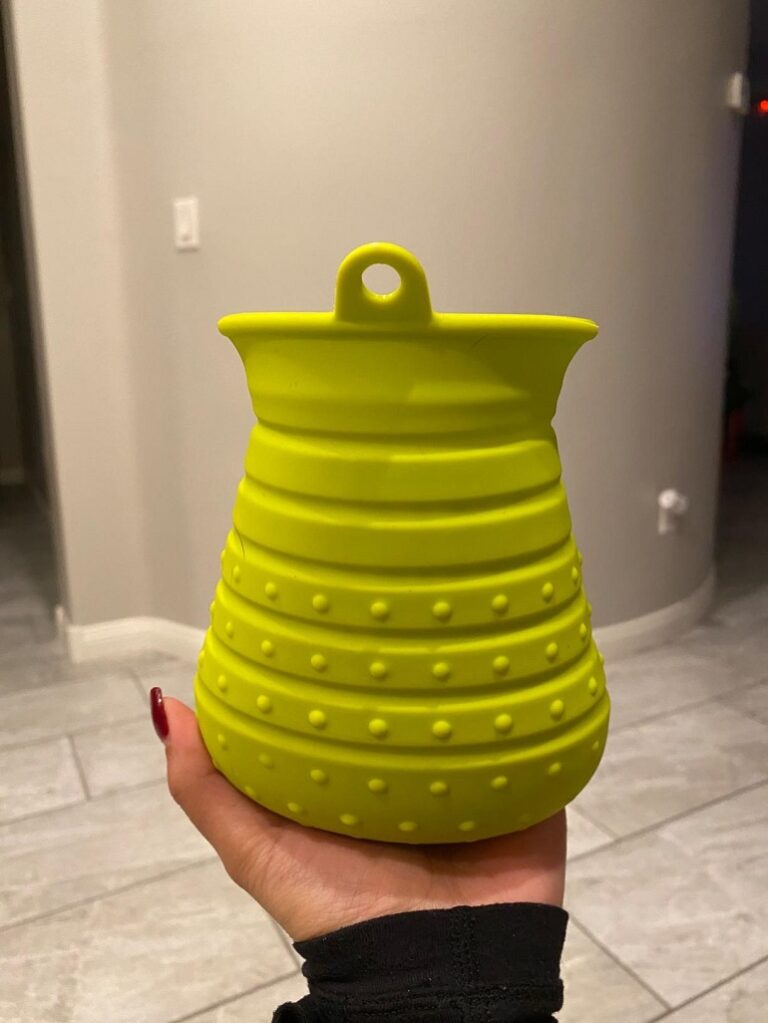 Key Features
Two-in-one solution
Made from high-quality silicone
Comfortable for pads
Best for hiking and trips
Effective cleaning
Lightweight 
Pros
Pet parents were happy as this paw washer was customized for paw convenience and comfort.
As the lightest option, the cup was a good choice for hikers.
Cons
According to some buyers, the bristles were too short of reaching in between toes effectively.
Dog owners with larger breeds found it challenging to manage.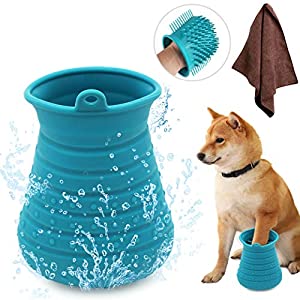 Idepet Cup Dog Paw Cleaner Cup
The price of "Idepet Cup Dog Paw Cleaner Cup" varies, so check the latest price at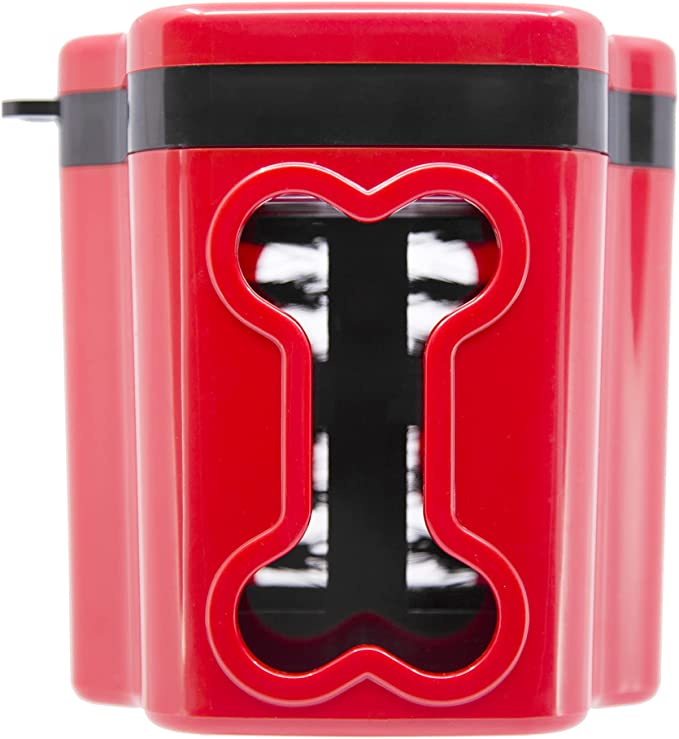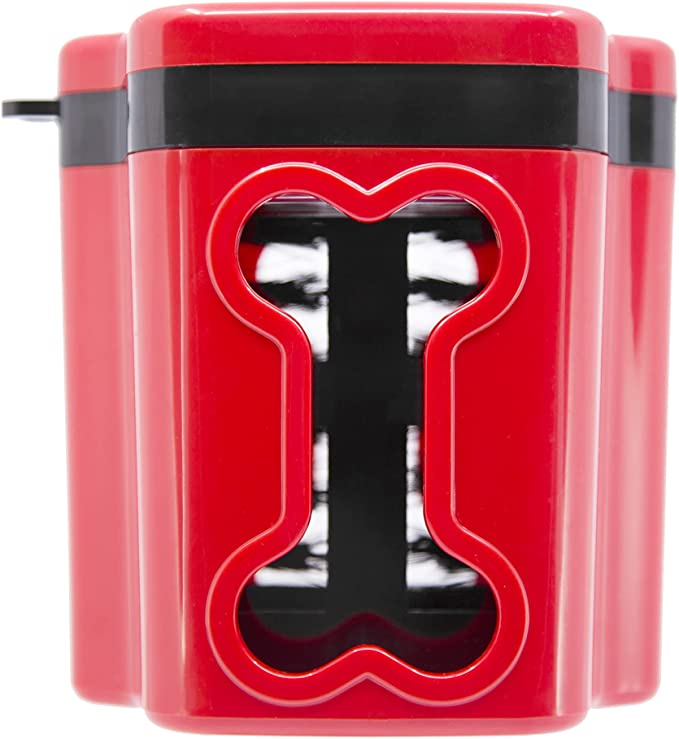 This portable dog pClean and dry your paws all at once with this convenient tool. The bristles are made of soft silicone to clean the pads, and the second layer is made of a soft sponge—ideal for dogs of all shapes and sizes.
Using a Doggie dipper pet washer is very easy; you have to place your dog's paws in it (one at a time), then lift it vertically to engage the bristles. You can add a small amount of mild soap or use plain water. 
It's like taking your dog to the spa without any pain or stress. Your dog's feet will be cleaned quickly and easily with high-quality silicone bristles that are comfy and gentle on your pet's feet.aw washer comes in handy when returning from the park, hiking, or even just entering the backyard garden. You can keep this in your car or near your back door. 
Key Features
Portable paw cleaner
Soft silicone bristles
Gentle sponge
Cleanse and dry the paws
Best for all dog sizes
Easy to clean
Pros
The gentle bristles of this paw washer were a big hit with dog owners.
Most buyers also like this washer as it has a drying feature embedded.
Cons
Some customers complained that the brushes were not strong enough to get into the fur.
Few dog owners commented that the sponge could not stay in position.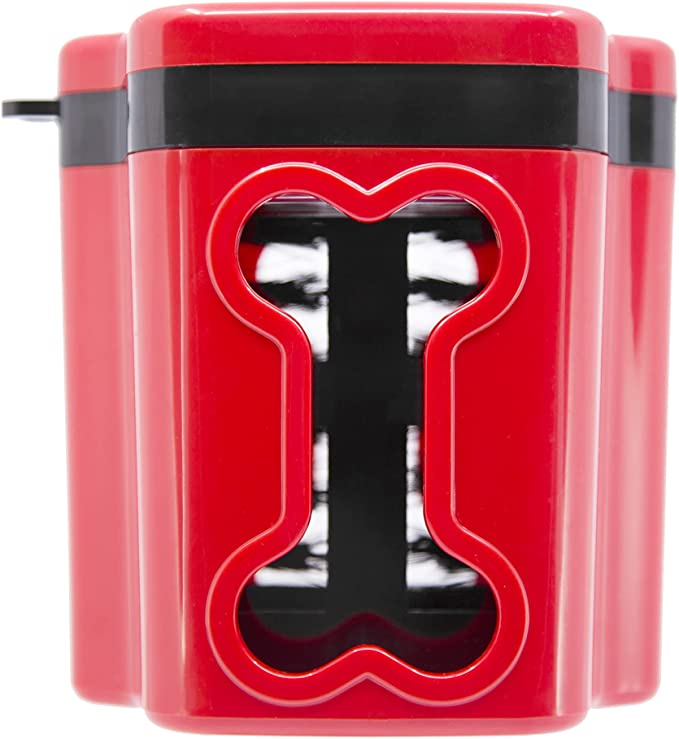 Doggie Dipper Portable Dog Paw Washer
The price of "Doggie Dipper Portable Dog Paw Washer" varies, so check the latest price at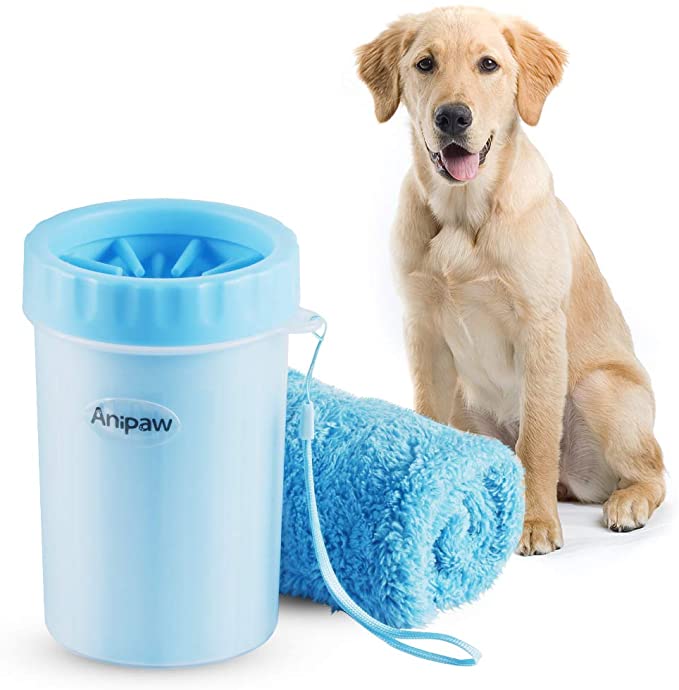 This cleaner for dog paws is made of environment-friendly silicone, which is more flexible than plastic, and will not harm your pets. It washes your pet's dirty and muddy paws gently and effectively, ensuring that they remain healthy and clean.
Along with wiping your dog's feet, you can also remove the silicone top to provide your dog a relaxing massage and bathe through a frosted bottle with improved friction and a more pleasant grasp for the user. The dog paw cleaner has a mouth opening of 5.9″ and a top diameter of 3.85″, making it suitable for all shapes and sizes of dogs.
You can insert the muddy paw into the dog plunger, fill it with water, and spin it around to engage bristles. Next, remove the paw and let it air dry. If your pet has damp feet, you can use a soft towel to keep them from getting cold or treading on wet floors and blankets.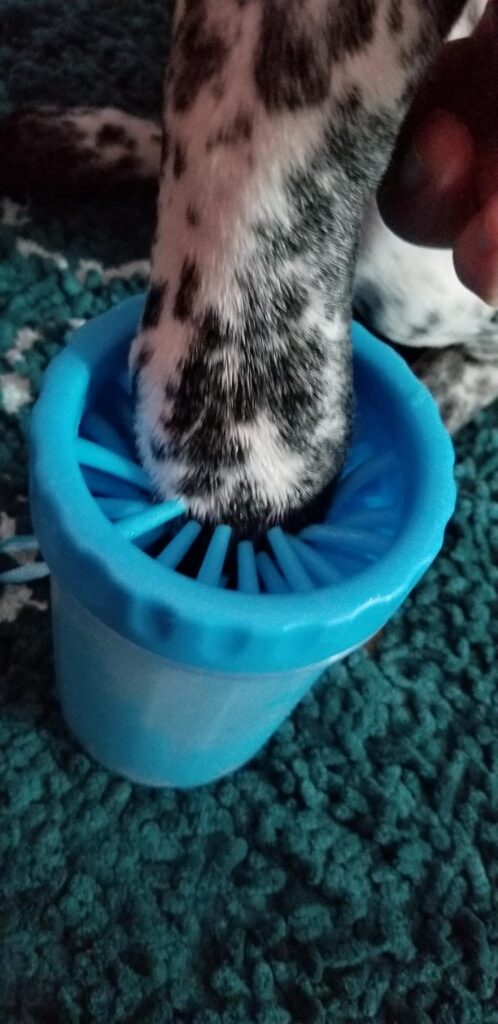 Key Features
Made from eco-friendly silicone
Performs dual functions as paw washer with a cleaning brush and massager
Wear-resistant
Cylindrical design
A fluffy towel is included
Pros
Most dogs adored the sensation it provided.
Maximum positive reviews from buyers were because the brush could also be used as a massager.
Cons
A few buyers commented that the towel was relatively small.
Some dog parents had to face inconvenience as water became contaminated rapidly.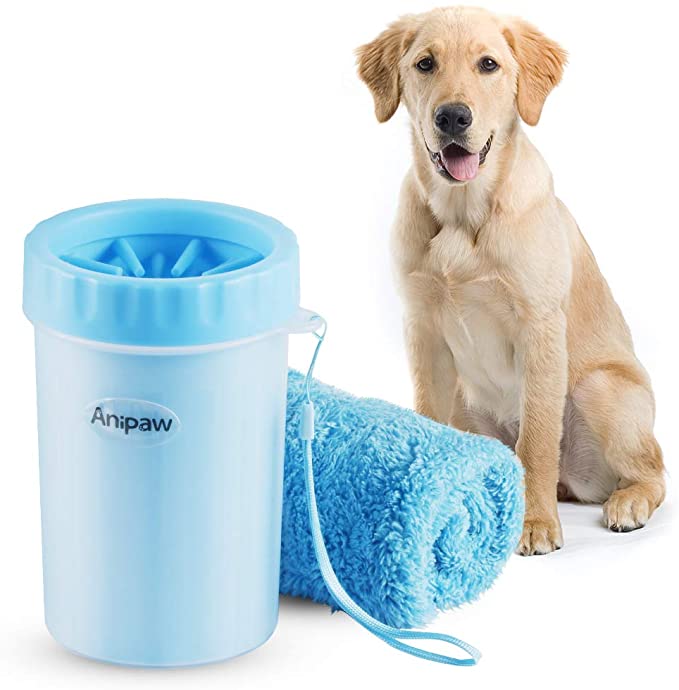 Anipaw 2-in-1 Silicone Dog Paw Washer
The price of "Anipaw 2-in-1 Silicone Dog Paw Washer" varies, so check the latest price at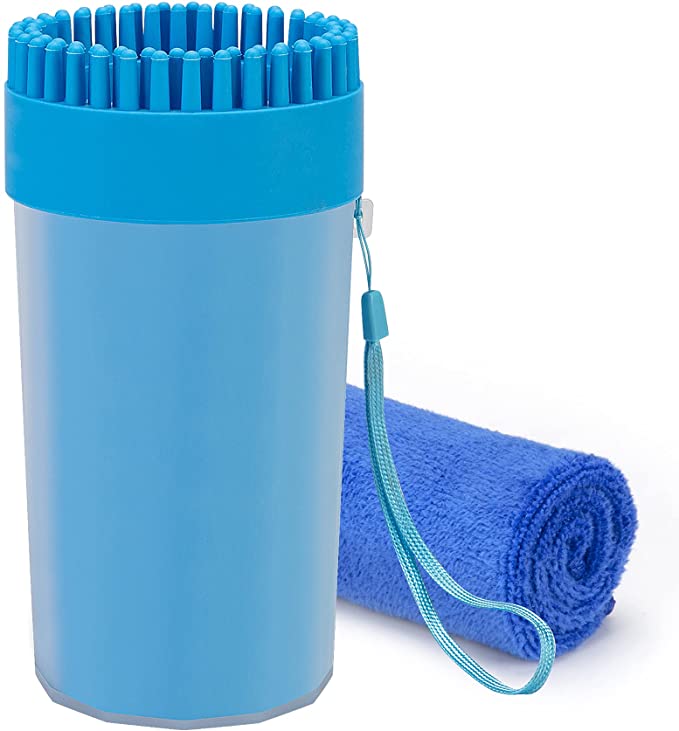 A double-edged dog paw cleaner. It doesn't matter if your dog wants clean paws or a relaxing massage and bathing. You can separately use this gentle dog paw cleanser without the lid.
It's an excellent fit for medium-sized dogs. The brush can be taken apart for cleaning and reassembled quickly and easily. You can also reuse it after rinsing and storing it for future situations.
Fill the cup with water and dip the silicone brush tip into it. It will remove dirt and mud from your dog's paw, causing no harm to your pet's delicate paw pads. In addition, you can use it to keep your pet from getting sick as it walks on a damp carpet or blanket. Finally, you can use it to dry your dog's feet and body after a bath immediately. Families, hikers, and campers can use it alike.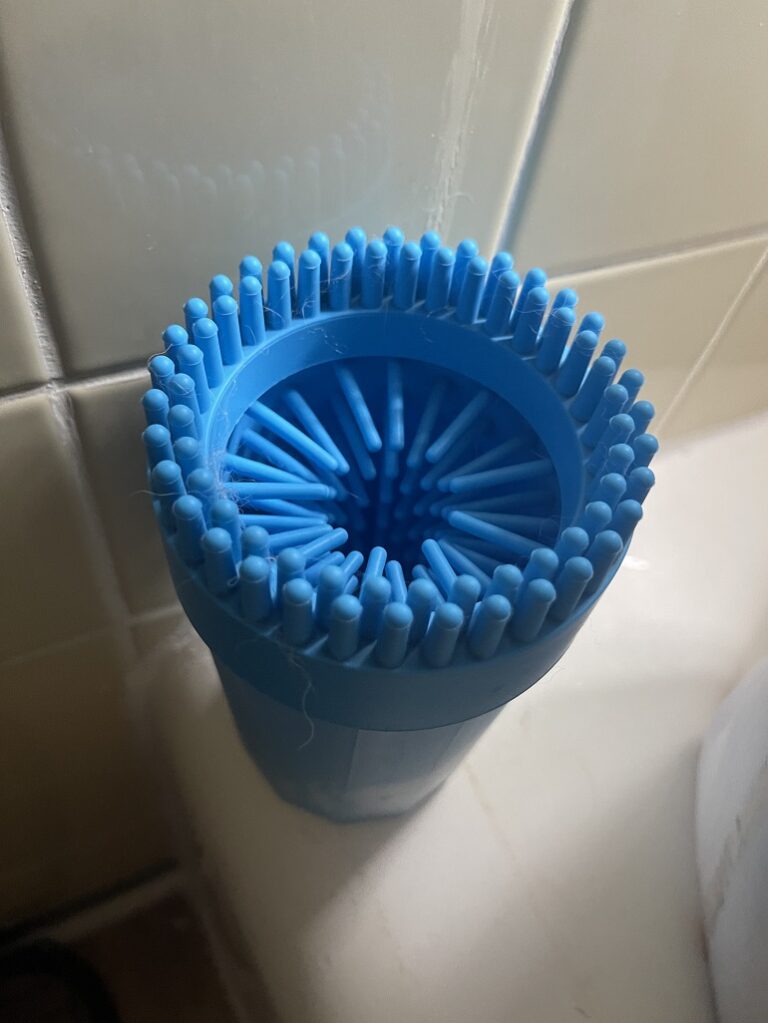 Key Features
Best for medium-sized dogs
Removable brush
Most suitable for camping & hiking
Flexible and soft
Good for massage, bathing, and grooming
100% money-back guarantee
Pros
Dog owners loved it as the nubby top ring of this dog paw washer was detachable and used as a massage brush.
The cup's 12-sided shape ensured the no-slip grip
Cons
Buyers with large dogs said this didn't fit properly.
According to some dog parents, it was heavy to carry when they were out.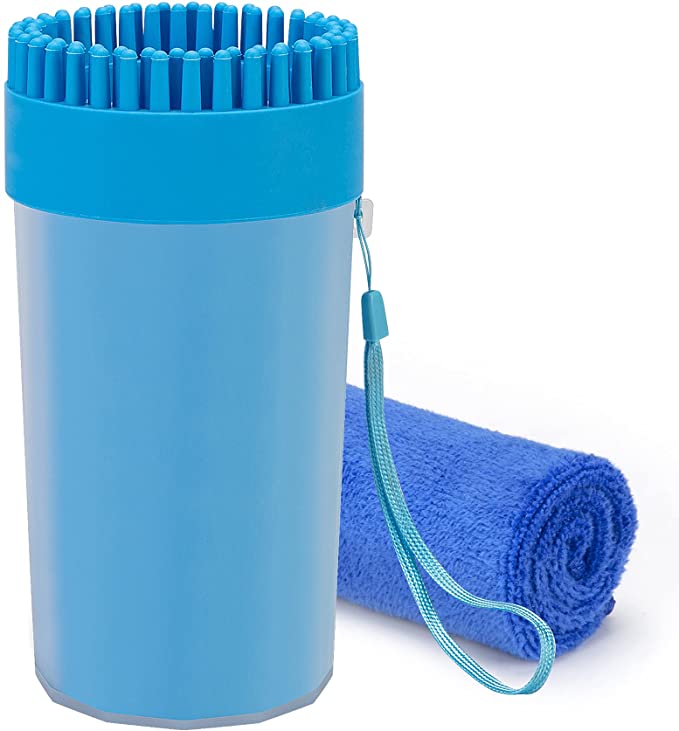 CHOOSEEN Upgrade 2 In 1 Dog Paw Cleaner
The price of "CHOOSEEN Upgrade 2 In 1 Dog Paw Cleaner" varies, so check the latest price at
What to Look for in Dog Paw Cleaners and Washers?
The number of dog paw washers on the market is limited, but some good and bad options are still available to consumers. 
Nonetheless, distinguishing between the two is not difficult if you pay attention to some essential factors before buying. Always ensure that the dog paw washer you purchase corresponds to the size of your pet, especially if you have a large-paw breed. Also, check out these essential features before looking for the best dog paw washer:
Brushes
When it comes to removing some of the stubborn dirt from your dog's feet, bristles and brushes can be helpful, but you don't want them to cause irritation or injury to your dog's paws. The structure of the bristles is also essential. Pet owners should look for dog paw washers with soft bristles and brushes to be more gentle on their dogs' paws and pads.
Cleaning Mechanism
The way the paw washer cleans is also an important consideration. Most dog paw washers use a rotating brush that scrubs the paw as it enters and leaves the cup, while others rely on a simple stream of water. If your dog has sensitivities to certain chemicals or ingredients, you will want to choose one with a gentle cleaning mechanism.
Ease of Cleaning
When selecting a dog paw washer, one final consideration is how easy it is to clean the washer. Some models have removable parts that can be washed in the dishwasher, while others must be cleaned by hand. If you hate cleaning, choose a model that is easy to keep clean. 
FAQs
How Does a Dog Paw Washer Work?
A dog paw washer disinfects your dog's paws by removing dirt and mud. Most washers are placed on the floor and explicitly designed for paws with a cup-like space at the front (along with bristles) that soak up water when your pup steps in. Placing one paw in the reservoir and wiggling or spinning the container will allow you to remove the dirt from your dog's paw.
How Do I Clean My Dog's Paw Washer?
It's necessary to cleanse your dog's paw washer after each use.
Some paw washers come apart and can be set on the "gentle" or "delicate" cycle in the dishwasher. Other models need to be hand-washed with soap and warm water.
If you don't have access to a dishwasher, hand rinse with soapy water, dry, then place in the storage pouch for safekeeping until the next use.
Conclusion
Cleaning your dog's paws is an integral part of his overall health and well-being. It will help keep your house clean and prevent infection and other health problems from developing on your pet's feet. There are several different ways to clean your dog's paws, but the best way is to do it quickly and efficiently.
Now, with all the essential information related to the paw washer, you are good to decide which one is right for you and your pup. So if you're looking for an easy way to clean your pup's paws, a dog paw washer is the perfect solution!
If you are looking for boots to keep your dog's paw safe then you can check out our article best booties for dog's paws