As Richard Engels said, "Fences and walls can be effective and even soothing, at least for those who build them." Putting fences around your house can surely put your mind at ease if you own a pet.
For dog owners, particularly, running around and chasing your hyperactive buddy can sometimes get exhausting. Since your pet is like a darling member of your family, you want to give them the freedom to play and roam outdoors. But the constant apprehension of them getting lost or zipping out too far away keeps tugging at your heart.
Now you have a fascinating option to install an invisible fence around your premises to contain your companion's movement. The invisible fence enhances your pet's safety without compromising the beauty of your open landscape since they are entirely underground.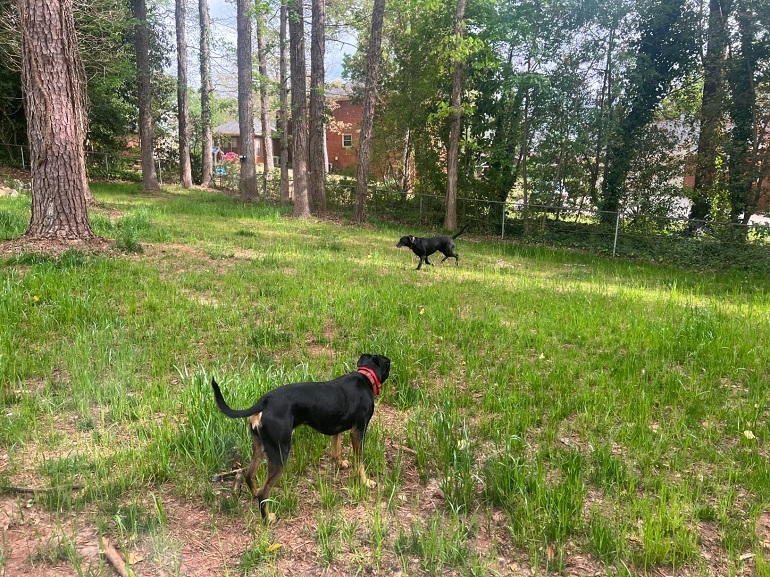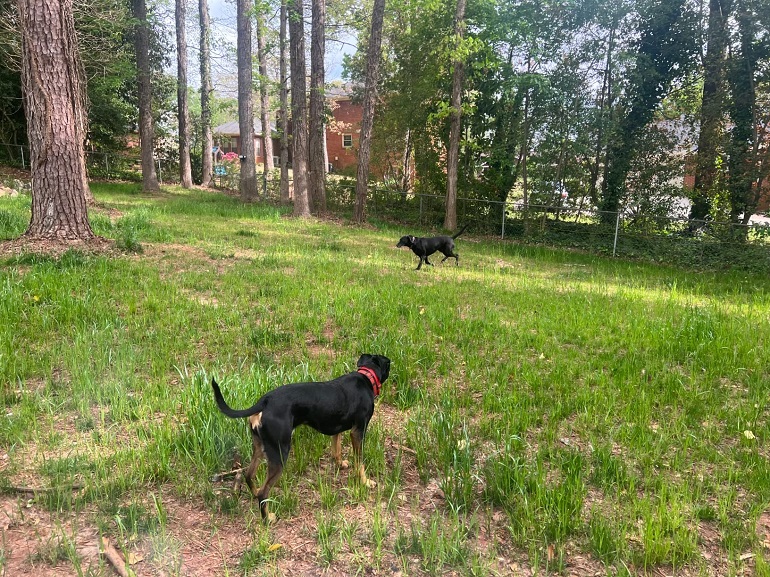 How Much Does Invisible Fencing Cost?
Invisible fences are gaining popularity as a better alternative to conventional fencing made of wood, concrete, or iron chain link fence. You have the option of a wired dog fence or a wireless dog fence. Invisible fences are easy to install, convenient, and cost-effective measures to add a layer of security to your dog's off-leash outdoor activities.
Wireless Invisible Fences
The wireless invisible fence is an ingenious method that works without the need for a physical boundary to invasively restrict the movement of your pets. This system works by creating a secure circular zone for your dog and limiting their motion with the use of static correction.
The wireless dog fence system includes a transmitter, a wireless collar, a receiver, and a Wifi or radio signal. This dog fence is easy to install and can work on multiple dogs. An invisible fence system, either wireless or with buried wire, is approximately priced between $950 to $1,500 that covers the professional installation.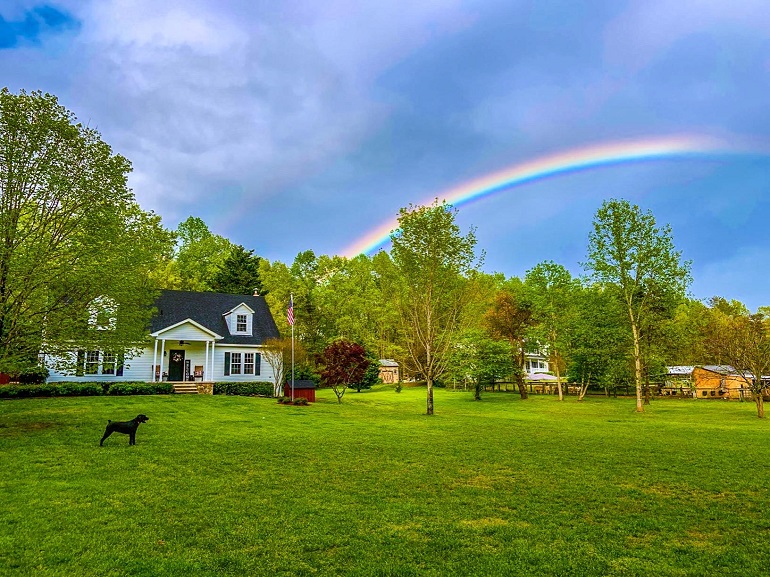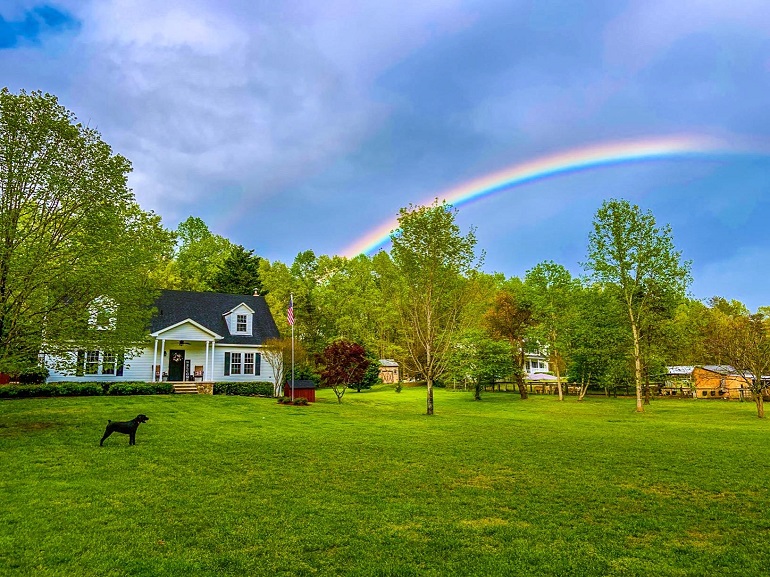 Wired Invisible Electric Fences
The most basic invisible underground fence typically consists of a dog collar receiver, an underground wire outlining the boundary, and a transmitter communicating between the two. The dogs usually learn quickly to respect the hidden bounds with no visible barriers through the electric stimulation in their collars.
The wired invisible fence is customizable according to your property and individual requirement. The invisible dog fence cost depends on the electronics equipment, the electric fence wires, installation charges, plus the training period necessary to familiarize your dog with the newly established radius.
A budget-friendly invisible fence cost starts at $400, while a high-end electric fence cost can go up to $1,900. These prices can vary depending on your total area, the number of dog collars, and your decision to choose DIY or professional installation.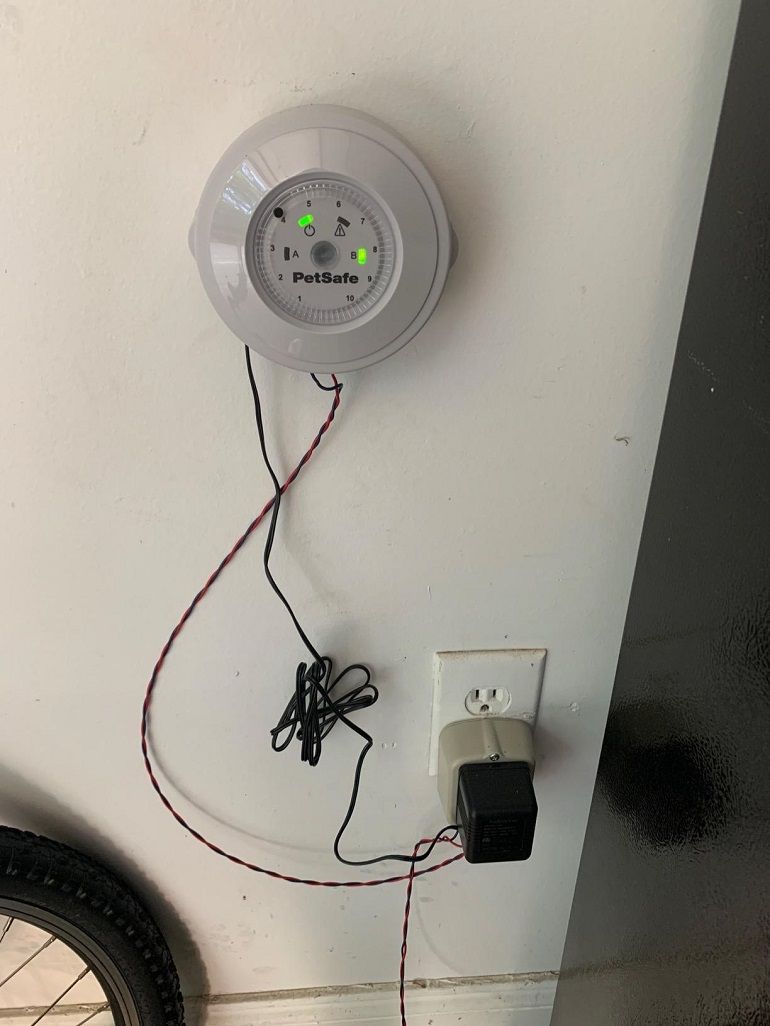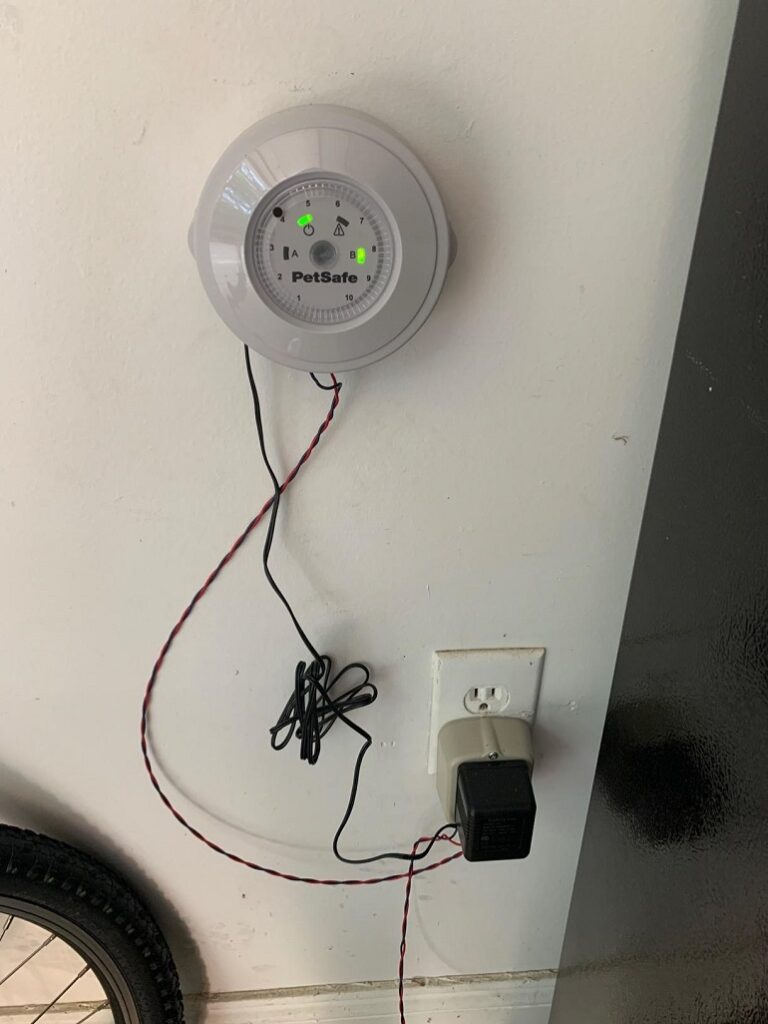 Cost Estimator by Size
The average price of invisible dog fences is generally lower than the cost of traditional on-ground fencing. These fences can provide modified boundaries according to your property's exact size and shape.
The average cost of a professionally installed invisible fence comes down to $1,200, but the exact amount may vary depending on the area covered and the type of fencing you choose. Either way, you will probably have to pay between $1.75 to $2.75 per linear foot. It most likely gives an average cost of $2.25 per linear foot. This cost includes the materials and professional labor needed for the fence.
Other Factors That Affect Cost
Most homeowners prefer to buy DIY electric dog fences that significantly slash down the cost of installing an invisible fence by a pro. If you are ready to perform the tedious job of burying fence wire underground, then it's worth the ordeal!
You can buy a DIY installation kit for approximately $238, which is worth every penny if you want to keep it to the minimum. Most fencing contractors also charge extra for pet training which is about $500 on average. In the longer run, the guidelines given by a trainer can help you avoid common mistakes that result in recurring behavioral issues.
You can do this task on your own if you're confident enough to handle and train your companion. Flags can be inserted onto the underground fence to give visual cues to your pet while training.
Number of Pets
Most invisible fences come with a single receiver collar for a dog. You'll have to buy additional dog collars for your multiple pets if you own more dogs. The average price of a single collar receiver lies between $100 to $400.
Moreover, if you own a big strong dog, then you might want to get an invisible fence that offers multiple correction levels to train your stubborn friend. So the price of an electric dog fence with a high-tech correction system will be greater than other mainstream options on the market.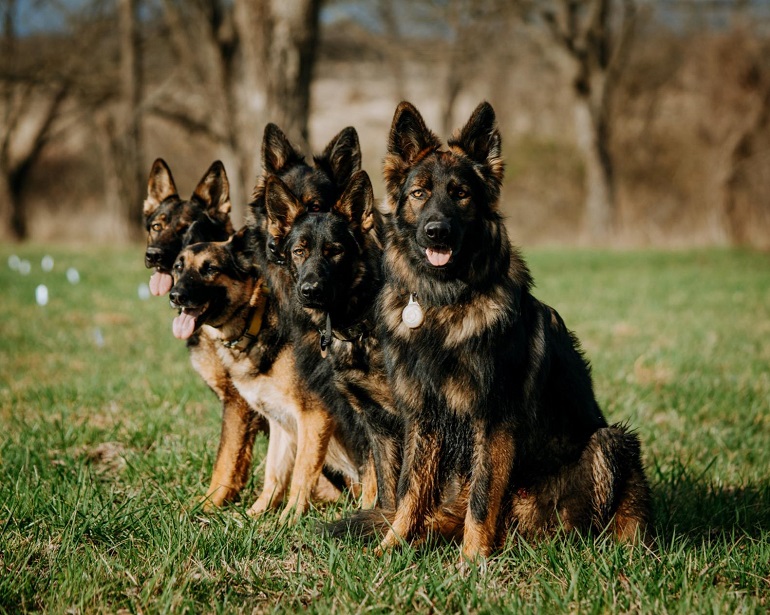 How Pricing of an Invisible Electric Dog Fence Is Determined
While many pet owners are pulled away from adding the dog fence to their proverbial shopping carts owing to its potentially high price, they are unaware of the multiple factors that contribute to the overall cost of a dog fence.
A dog fence can be relatively cheaper if the pet owner is aware of the elements deciding the price of the fence and heading into the market; it is ideal for the pet owner to be mindful of what to expect and how to navigate a plethora of options, to finalize one that is best for the dog, and not too heavy on the wallet of the owner.
Size of the Dog Fence
A larger dog fence is bound to cost more. A homeowner can expect to pay an average of $2.25 per linear foot, with prices starting from $1.75 to $2.75.
A standard dog fence boundary of 448 linear feet costs almost $1008 as an initial cost alone. However, for a smaller dog and a smaller yard, the price will decrease substantially less, but your dog may have a lesser area to play in comfortably.
The size of the fence is directly proportional to the size of the dog. A larger dog would be more comfortable in a larger area, thus needing a larger fence, and a smaller dog would be comfortable in a smaller area, requiring a smaller fence boundary.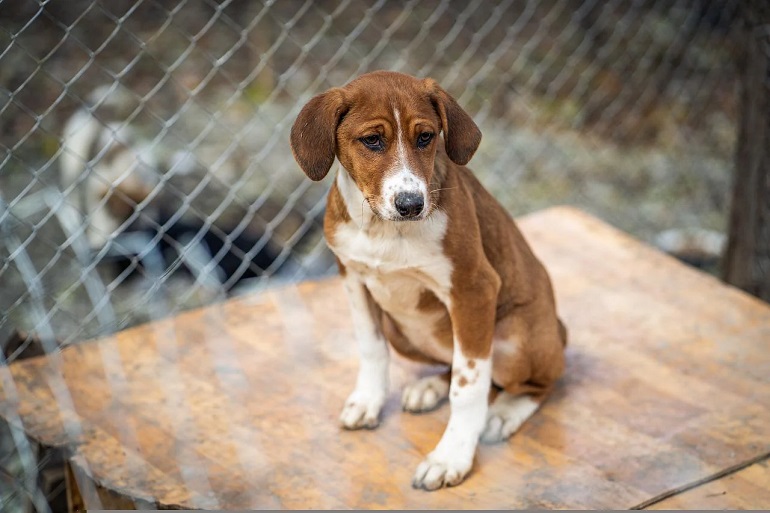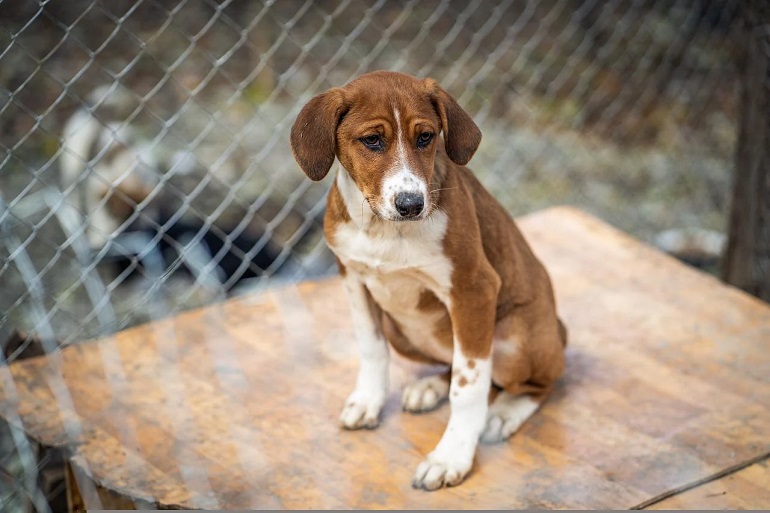 Underground Wiring
The wires of the in-ground fence are buried a few inches underground according to the chosen perimeter surrounding your house. The only disadvantage of a wired fence is the extra time, effort, and cost of installing wires under driveways, paths, and deep-rooted trees.
The invisible fence cost also depends on the wiring charges. The price for pro installation is very flexible, costing from $200 to $2,500 for an acre-sized property. An invisible pet fence cost an average of around $1,100, as reportedly paid by many dog owners.
The wiring for the invisible electric fence is usually done by fencing contractors who install the wires around a designated area underground. The final cost of invisible fencing will depend on whether you hire a professional or not.
Signal Receivers
The invisible dog fence contains wires installed a few inches underground, and they are connected to both the receiver and collar. The pet wears a lightweight collar, and a transmitter is set up in the garage or at any convenient place where you can easily access it. The collar will sound a warning tone whenever your dog moves closer to the designated borders or induce a mild shock to discourage your pet from crossing the bounds.
It must be comforting to know that the electric charge does not cause serious harm but startles your dog and protects them from getting out of bounds without causing pain or distress. As stated earlier, several receivers are necessary if you own many dogs. These systems require batteries that average $60 to $90 annually.
The frequency you need to replace batteries also depends on how many times your dogs attempt to escape the boundaries.
How Much Electricity Does an Invisible Fence Use?
Electric costs are a genuine concern for many in the market for an invisible dog fence. However, with recent breakthroughs in technology allowing complex systems to operate with very little electricity, homeowners can rest easy.
On average, an invisible fence would cost $10-$12 in electric costs per year. It consumes energy similar to a 5-watt bulb, and companies have begun to market their fences with low electric costs as a selling point. A typical AC charger costs 33 watts a day to run, totaling almost 1.023 kilowatt-hours per month to run.
In the grand scheme of things, an invisible dog fence consumes very little energy and is very light on the electric bill, something which many companies use to market their fences and chargers. Companies have also started to launch the solar charger and 3-volt collar chargers, which they recommend replacing every three months.
Final Thought
An invisible fence provides a secure play area for your canine companions without the hassle and expense of physical fencing. We have outlined the functions, benefits, and costs of the invisible fencing. After reading this article on the invisible dog fence, we believe we have cleared all your doubts.
Ultimately, we would say that invisible fences are affordable, appealing, user-friendly, and safe for you and your pets. They provide security with a deep sense of relief and mental contentment that you know where your dog is no matter what!