Dog lovers constantly fear losing their buddy in case of an escape or during a fetching game. Although dog owners are careful in this regard, unfortunate events can still occur. Currently, the world is developing fast, and we have a lot of technological advancements. Therefore, smart pet owners advance with the technology and get their dog a Fi dog collar. They can use it for location tracking of their dog in case of missing with the lost dog mode.
Fi collar is in demand when it comes to smart dog collars. It is among the top leading brands. It works as a GPS tracker for your dog and operates with Wi-Fi and Bluetooth. So, you can connect any of your devices with the Fi GPS collar to keep track of your dog.
Usually, with this collar, you can track the dog's location and the number of steps in a day, and with the latest version of Fi dog collar series, you can also track the sleep of your dog. Thus, this collar helps you keep a check on your dog's step count and its routine as well. With this activity tracker you can monitor his health from his sleep cycle and walking steps, as these can be the signs of internal change.
Smart gadgets are always addicting; similarly, this smart dog collar has no going back for its users. Once you start using a Fi product, you will not want to switch back to a regular dog collar. Some customers have been using the Fi series for more than two years with their Fi dogs. The active dogs need the Fi dog collar the most. The following is a detailed Fi collar review that will help you understand its mechanism.
How Does the Fi Collar Work?
You can create different safe zones for your dogs with the Wi-Fi and Bluetooth connectivity of the Fi collar. The AT&T network is responsible for the Fi collar operation for location tracking your dog and the dog walker.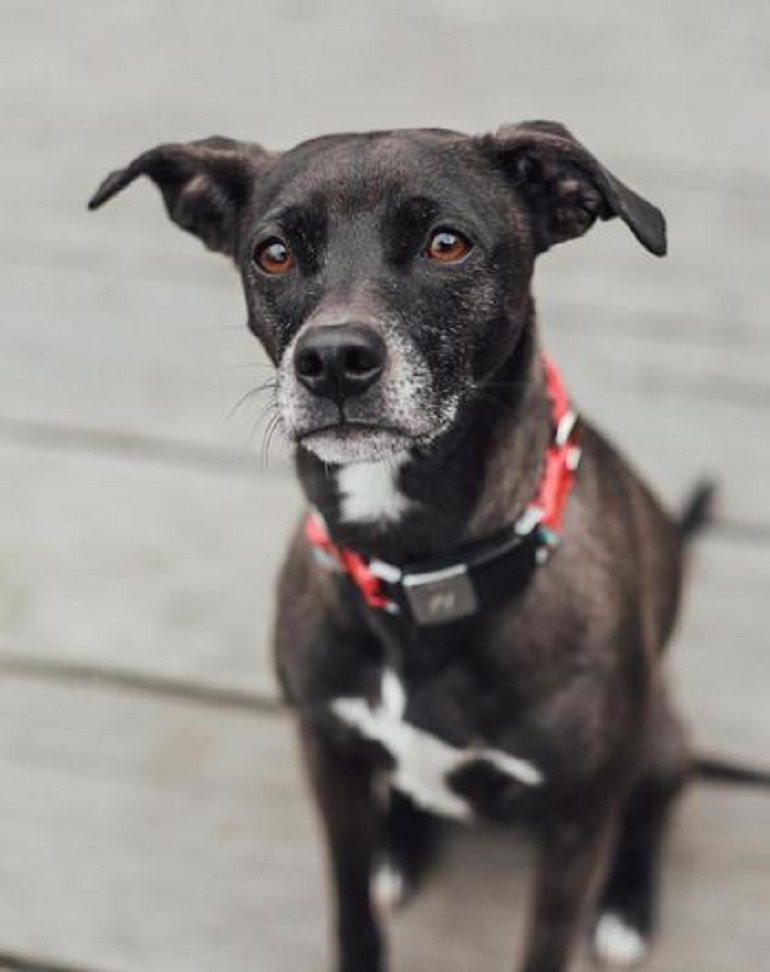 It has a small GPS chip and long battery life that helps you create the invisible fences around the vicinities of your home and visiting places. If your Fi dog escapes from the set zones, the collar immediately activates the GPS tracking. However, you can create the following zones for your dog under certain circumstances. 
The first and foremost place is your home, where you connect the Fi base station. It works on Wi-Fi, so you have to connect it to the internet for better performance properly. This connection creates a geofence or an invisible fence for your dog in your house. As soon as the Fi dog move out of boundary or geofence, the Fi GPS dog collar starts locating it with the lost dog mode.
Bluetooth Proximity Zones
Another working mechanism of the this collar is the Bluetooth safe zone. You can connect the Fi collar with your phone's Bluetooth to create a proximity zone or a Bluetooth fence for your dog. The moment your dog steps out of your Bluetooth range, the collar's GPS tracker start tracking the dog, so you never lose track of your best buddy's location at any cost. 
Customized Base Locations
The Fi collar app will help you create custom base locations or geofences. You can use this feature when you are away from home. For instance, you are out of town for a picnic with your family members or you have to leave your dog at a dog sitter or go for a sleepover at your friend's place with your dog.
Thus, if you have internet, cell phone service and Bluetooth access during your stay, you can make your Fi collar work. 
Using The Fi Smart Dog Collar To Track Your Dog's Sleep
The most recent and exciting feature of the Fi series is that it can track the sleep cycle. Apart from monitoring the dog's location, now you can use the Fi collar to track the sleep of your dog. Some dogs are habitual of night walks, so this sleep tracker will help you observe the dog's activity better than other dogs. 
Moreover, sleep deprivation is harmful to both humans and animals. Therefore, you need to have a proper sleep routine for your dog. Sleep deprivation can be due to hyperactivity of the dog and lesser relaxing time. If you have an active dog that is playing all day without naps and stays up till late at night, then you need to mend both of your ways.
In contrast, if you find your dog sleeping most of the time or lethargic again, you need to change the routine. For this purpose, you can use the Fi tracker for tracking the sleep of your dog and understand its sleep pattern. If you find the sleeping hours significantly less or more than necessary, you have to make amendments to your dog's routine or consult a vet in severe cases. 
The Fi collar tracks the sleep cycle of Fi dog daily, weekly, and monthly. Hence you can have a record or enough data for analysis. The Fi mobile app has a user-friendly database where it differentiates clearly between differing components. So, there are different color codes on the graph for the sleep and nap that will help you know better how much time your dog spends in sleeping and resting. It can also be helpful for the vet when you go for a regular check-up to monitor the dog's overall health.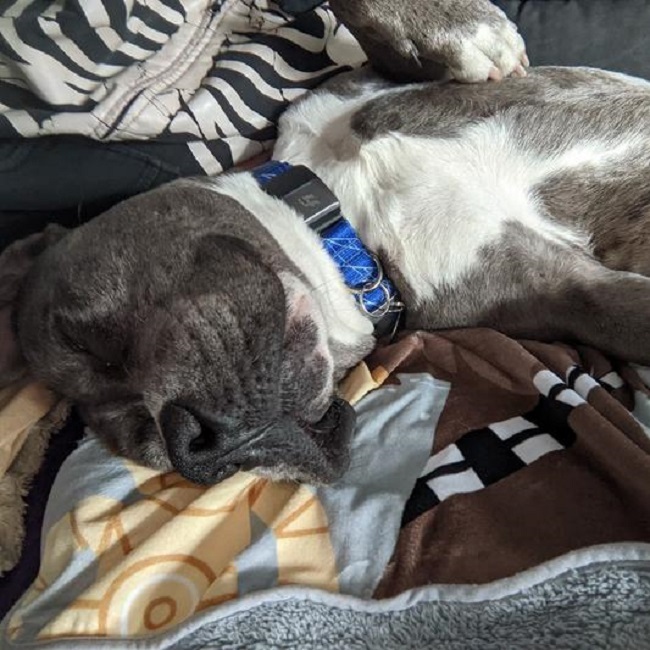 Fi Dog Collar Technical Features Review
As Fi collar is a tech product, you need to be extra attentive to certain features before buying the product. For instance, the technical characteristics of the Fi series include tracking, connectivity, battery, waterproofing, color, and design. Durability, quality, and product manufacturing are essential when buying a smart collar for your dog. Following is the detailed Fi dog collar review of technical features. 
The most essential and fundamental feature of the Fi collar is the GPS module for live location tracking. It is the most demanding smart gadget among other smart collars as it is super-efficient in monitoring your dog's location. It works on GPS technology without any GPS antenna. The collar activates the GPS unit as soon as the Fi dog exits from the geofences. This feature is quite helpful in finding your dog in a missing case as you will get the location on your Fi app.
Apart from tracking the place, the Fi collar also tracks the sleep of your dog. It can help you analyze its sleep pattern and routine and consult the vet if you notice a constant change in sleeping pattern. The tracking feature does not stop here; it also tracks or counts the number of steps your dog takes all day. In this way, you can keep a check on your dog's health. 
The color and design of the dog collar also matter a lot in terms of appearance and style. The dog collar is a sort of accessory for your dog, so it should match the style and wardrobe of your dog. You need not worry about the color and design of dog's Fi collar because they have the best quality materials and methods that do not harm your dog's skin. The colors of the Fi collar do not stain the dog's skin. Thus, your dog is safe from harmful chemicals.
Moreover, the design of the Fi collar is trendy yet simple. You can easily install and uninstall the collar without any professional assistance. You also get different holes and buckles for attaching the dog identity tags and leashes.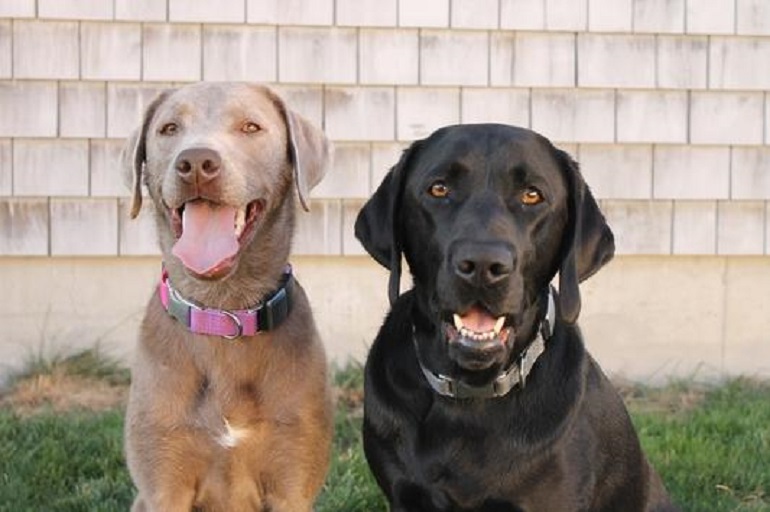 As this smart collar is an innovative and electronic gadget, it requires battery charging for smooth operation. For this reason, you have to check the charging of the device to ensure no break in its function. Ideally, it gives a reasonable battery life that can work for up to two days and is efficient in work for up to three months. So you do not have to recharge the battery repeatedly. Thus, Fi collar give you extended battery life. 
Do not hesitate to take your dog on a boat trip, on the beach, or for a swim because the Fi collars are waterproof. They work with the same efficiency in water as they do on land. The other fi users are all praise for the waterproofing of this collar. Hence, your dog can roam around in the rain like other fi dogs without you fearing the damage to the activity tracker around dog's neck. 
There are no connectivity issues in Fi collars as they connect easily to the Wi-Fi networks. With the Wi-Fi connections, or cellular network you can create invisible fences or geofences around the home to get the alert through a Fi cellar service when your dog escapes the geo-boundaries. Moreover, this collar can also connect with Bluetooth on your phone. With this feature, you can create proximity areas or safe zones without a Wi-Fi connection.
However, the connectivity range is quite vast for these collars, so you need to roam around your dog for strong Bluetooth signals or take the Wi-Fi devices nearer to your dog. Thus, Fi collar has the complete trust of its customers when it comes to the product's connectivity. 
How Do You Remove the Fi Gps Dog Collar's Metal Clips?
Removing the Fi GPS dog collar's metal clips is pretty straightforward if you want to attach it with another collar. You must press the metal clips with light pressure and drag them out of their hole. Later you can link the Fi device to any of your Fi-compatible collars.
Usually, the Fi- the device is compatible with most regular dog collars. However, in some rare cases, you can get a unique Fi-compatible collar that most brands sell these days.
Once you switch the dog collars, make sure that you fix them properly so that they cannot loosen and fall off. You can get the dog collar according to the size of your dog's lower neck or adjust the collar if you have a bigger size.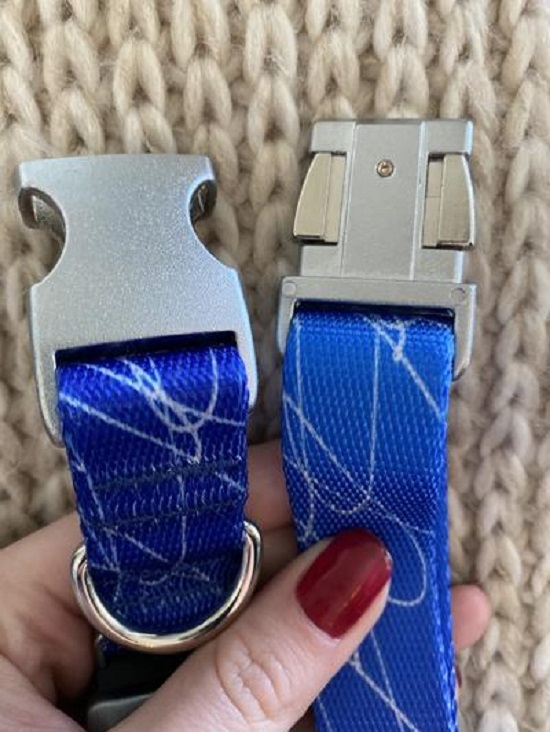 Smart devices are all over the place these days. From humans to animals, every other thing is getting the hand of technology day by day. Similarly, the dog collars have the new member as Fi dog collar, and these are the most demanding ones. These collars not only track your dog's location but also help you track its sleep.
Moreover, you can count your dog's steps. Thus, with these features, you can not only keep your dog safe from abandoning but also take care of its health. This Fi smart collar gives the best battery life , so you need to charge in between the days.
Also, the color and design of these dog's collar are compatible with the ongoing trends and usage of the customers. These collars do not give you any trouble regarding the device's connectivity, and the operation is smooth. You get enough coverage range with a waterproofing feature that expends the area of your dog's movement.
The simple design makes it easy for the users to switch the device to other dog collars of their choice. Thus, using a Fi dog collar will be a problem-solving decision in your life. You will be free from the fear of losing your dog and not tracking its whereabouts. Hence with the Fi smart dog collar, you can create invisible fences around your dog and free yourself from the shackles of fear.