It's easy to think that all dog collars are the same; after all, they have the same purpose: to keep your dog safe. However, there are many different types of collars that you'll encounter on the market, and they all have noticeable differences that set them apart from other options. 
While some people look for a collar based on size and style, others look for more advanced features such as containment and tracking capabilities. We reviewed a variety of different brands and types of collars to bring you an in-depth buying guide.
Finding the best dog collars is something that I had a lot of fun with. Here are our top recommendations.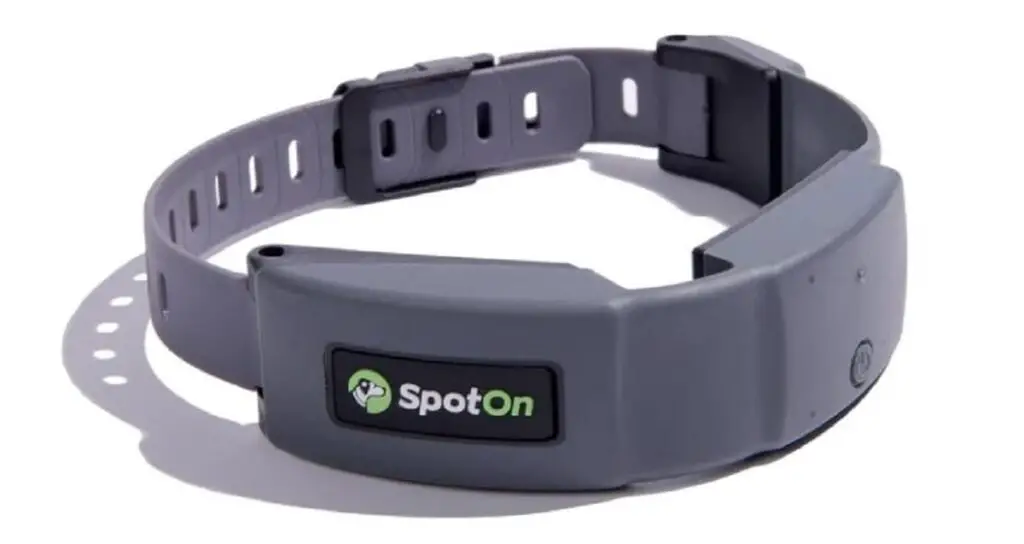 Special Feature: GPS Tracking
Battery life: 14-22 hours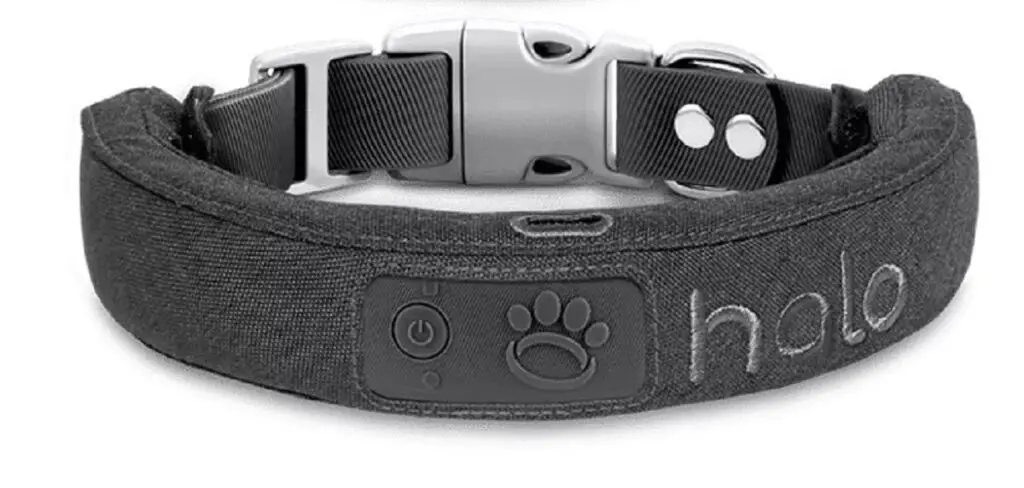 Special Feature: Wireless Dog Fence
Battery Life: 20+ hours a day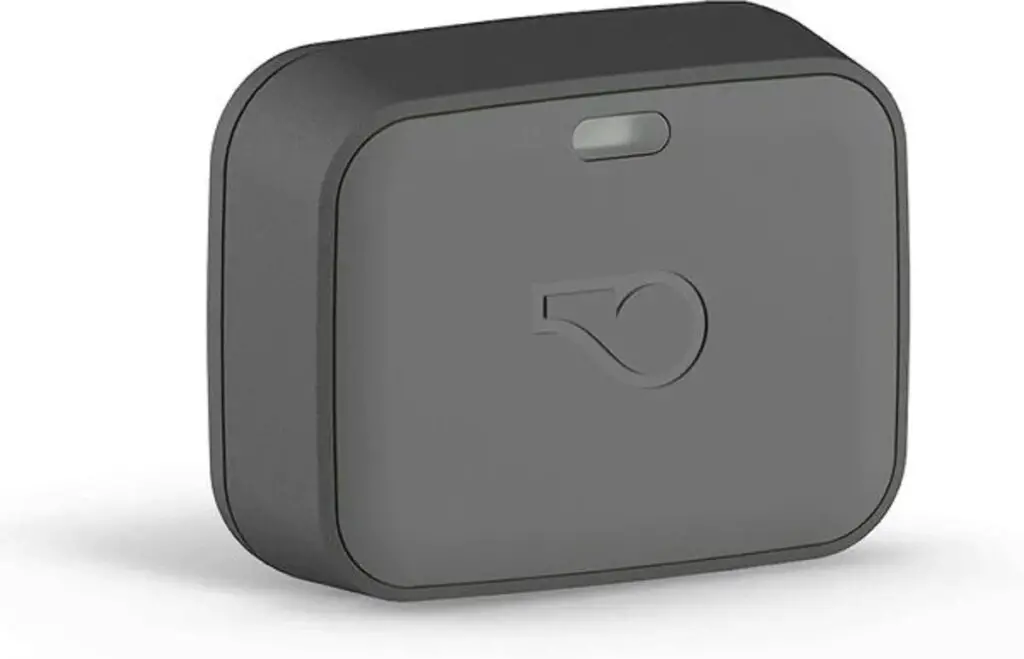 Whistle Go Explore Dog GPS Tracker
Special Feature: Gps tracking
Battery Life: Up to 20 Days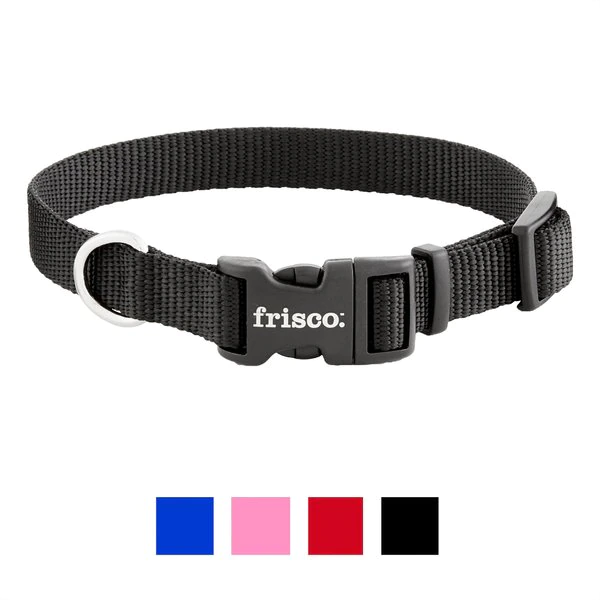 Frisco Solid Nylon Dog Collar
Closure Type: Buckle
Material: Nylon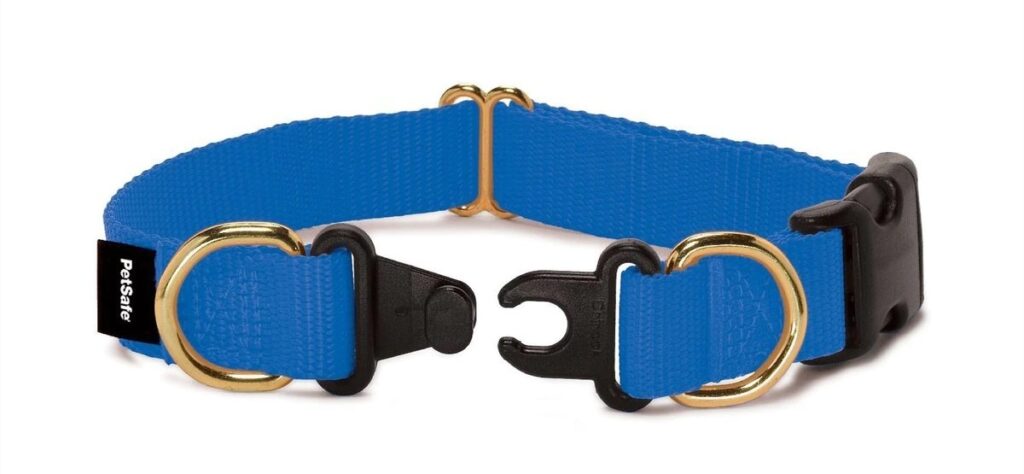 Petsafe Keep Safe Nylon Breakaway Dog Collar
Closure Type: Buckle
Material: Nylon, Synthetic Fabric
Let's embark on a stylish and secure journey with your furry friend as we delve into the world of the best dog collars for every pup's personality and needs.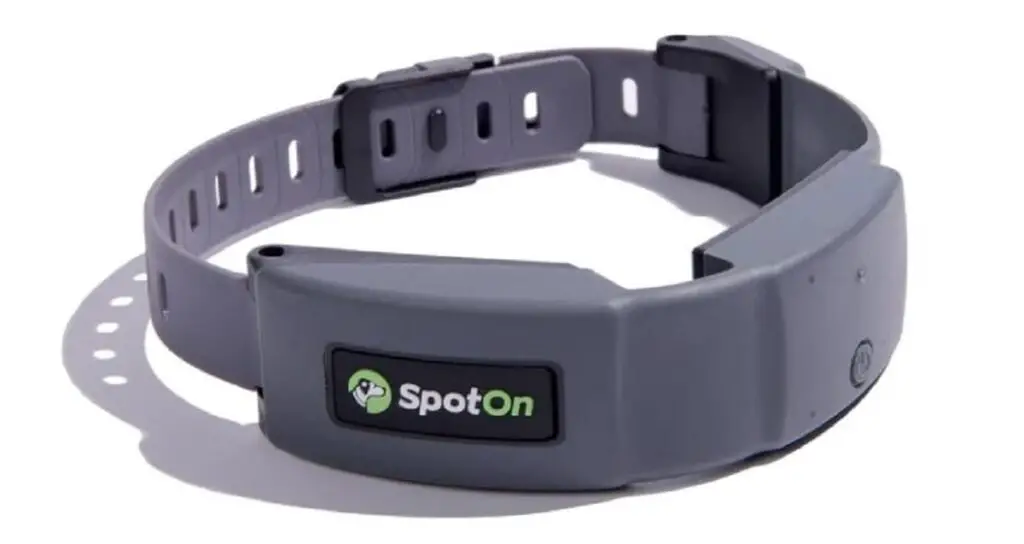 Touted as one of the best dog collars of 2023, it's no wonder we're mentioning this one first. It harnesses the power of more than 128 satellites and employs True Location technology to ensure you can create the type of fence it takes to keep your dog secure. It does all of this without the need for a cellular signal.
Though if you want to use the optional Boundary Boost, which will update you in real-time if your pet escapes the boundary, that will require cellular service as well as a paid subscription.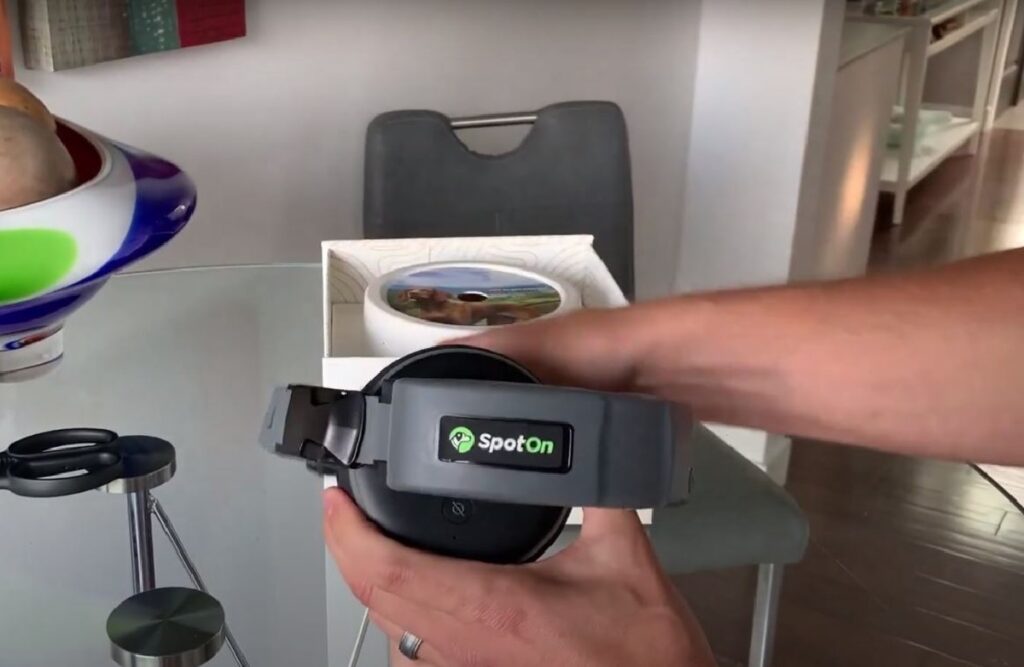 The SpotOn collar comes with multiple static correction levels for even the most stubborn of dogs, but its technology eliminates false warnings. The system is portable, so you can take it on the go, and it's waterproof, so you can let your dog swim and splash while wearing it. You can find more information by reading our SpotOn dog collar reviews. 
Family members can create and maintain fences in the app

22-hour battery life when in containment mode
You'll need at least half an acre of land to use this collar system

Subscription required for tracking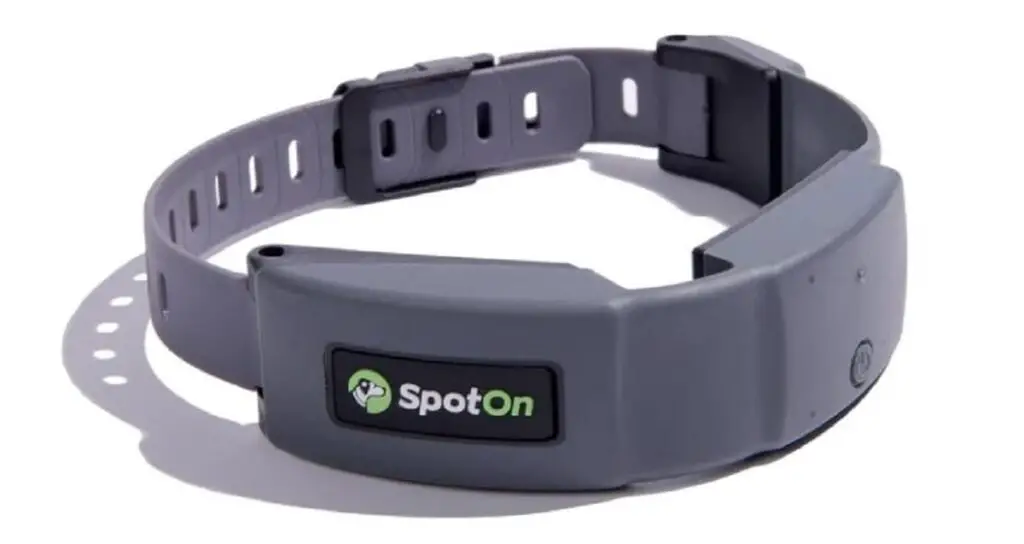 The price of SpotOn GPS Dog Collar varies, so check the latest price at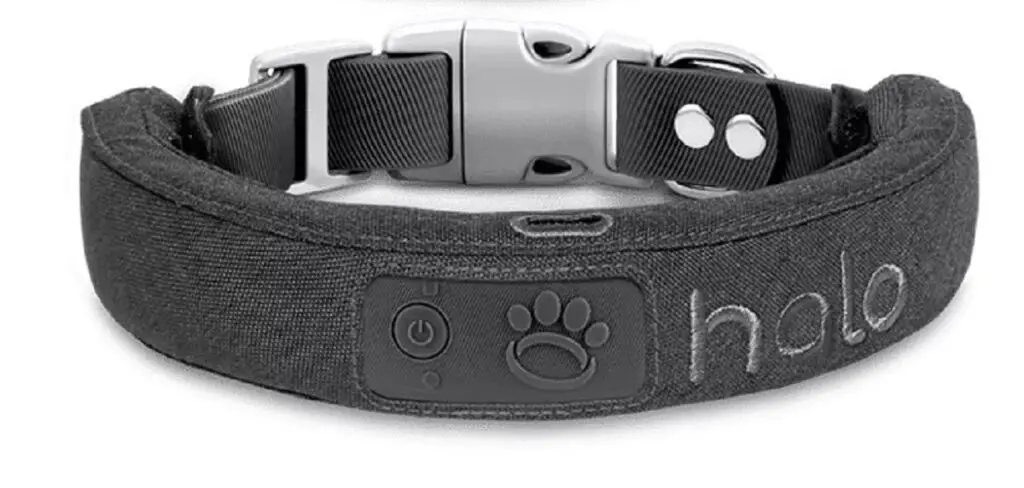 The Halo dog collar is another GPS wireless fence option designed to keep your pet safely contained. Like the SpotOn collar, it uses GPS coordinates to help create fences, pulling on the data of over 50 satellites utilizing GPS/GNSS technology.
Best of all, there's no wire installation required. The Halo collar has a built-in dog activity tracker that shows you how much activity your pet gets up to each day.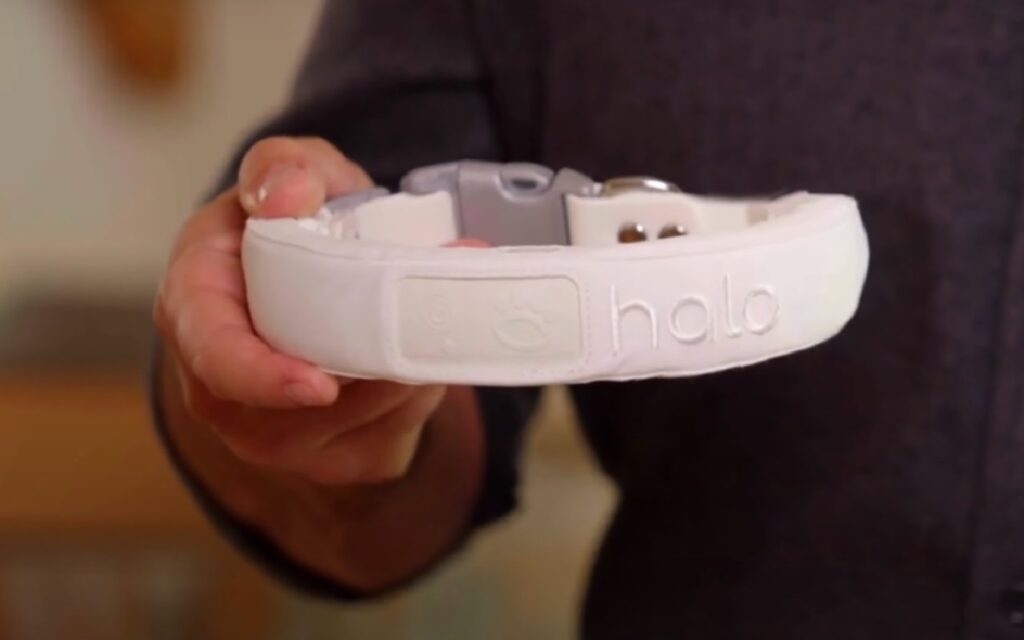 This adjustable collar is rubberized and comes with a case for added durability, which means it stands up to the elements and dogs being dogs. Check out our in-depth Halo collar review or compare the Fi vs. Halo collar to make an educated decision.
Long-lasting battery on this durable collar lasts up to 20 hours

Several corrective levels: tone, vibration, static pulse

Waterproof
Requires subscription to work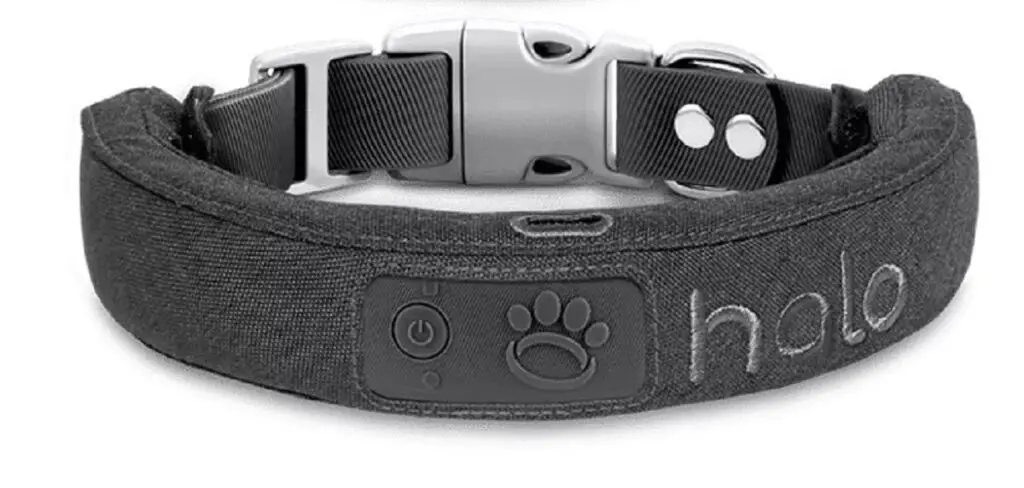 The price of Halo Dog Collar  varies, so check the latest price at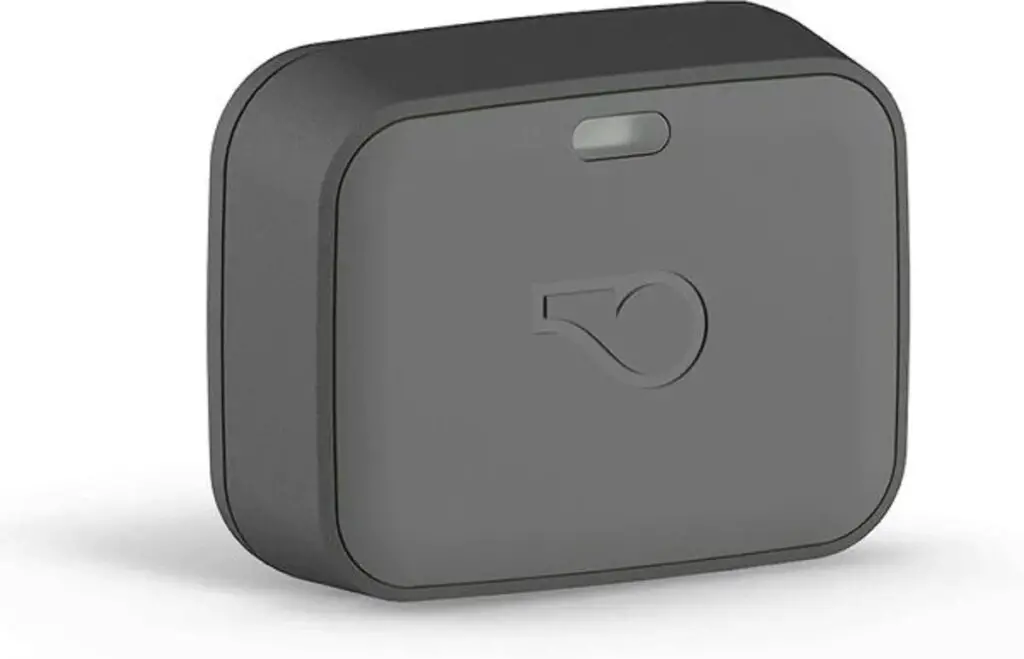 The Whistle Go Explore GPS tracker is a location tracker with a built-in health monitor as well. It gives you access to your pup's location, which is handy if he is an escape artist, but it also identifies health factors.
For example, it tracks nutrition, activity levels, and overall health so dog owners can identify issues before they become significant problems.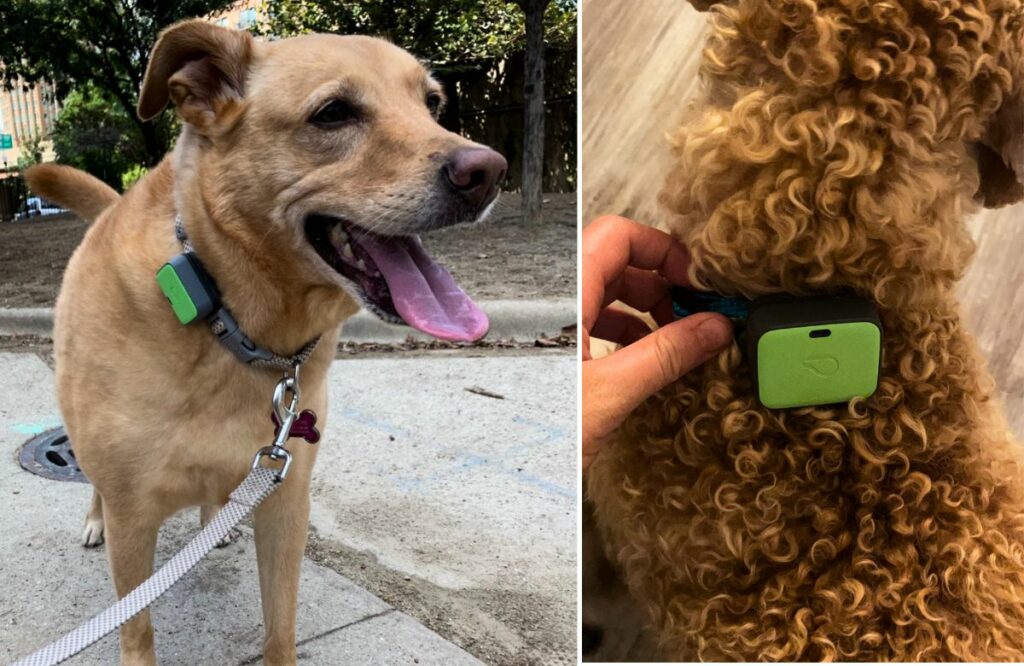 The Whistle Go Explore has a nightlight that makes it easy to see your pet after dusk for added safety. The device comes in three different color options, plus several different attachments. You can also buy a collar separately that features a sturdy buckle.
Works with many collar types since it slides onto the actual collar itself 

Battery lasts up to 20 days on a single charge
Requires a monthly subscription in order to work, in addition to the device price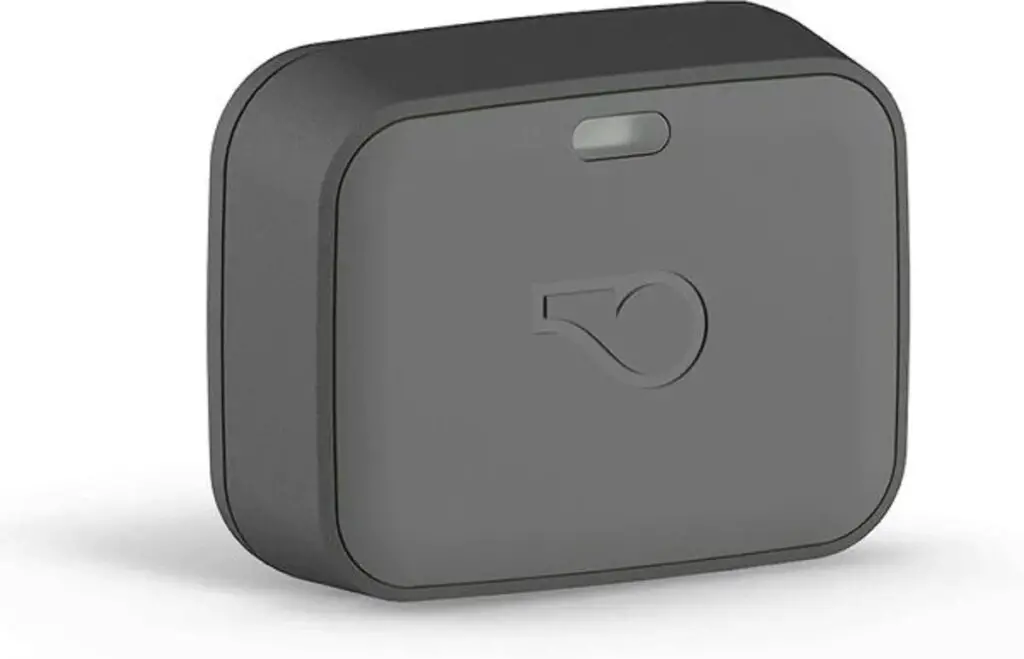 Whistle Go Explore Dog GPS Tracker
The price of Whistle Go Explore Dog GPS Tracker varies, so check the latest price at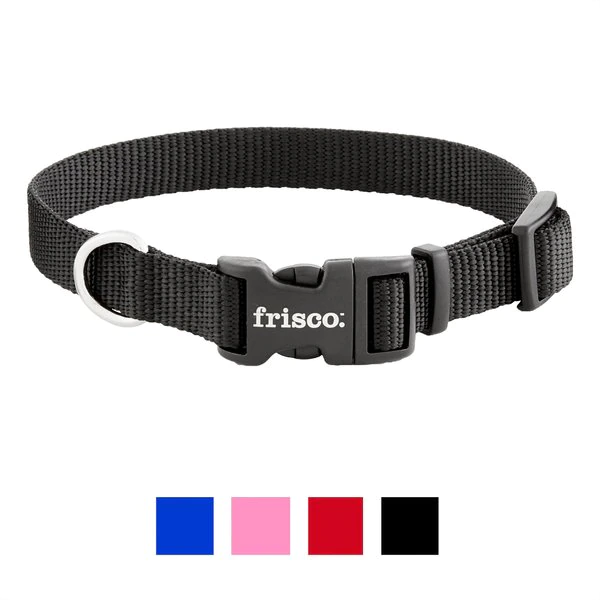 The Frisco solid nylon dog collar is a basic collar that stands up to even the toughest dog. It's made with sturdy material, a nylon webbing that's designed to stand up to regular use indoors and outdoors.
Because dogs come in different sizes, you can choose from a variety of widths from 3/8″ to 1″. It fits neck sizes 8″ to 26″ and has a D-ring for leash attachment.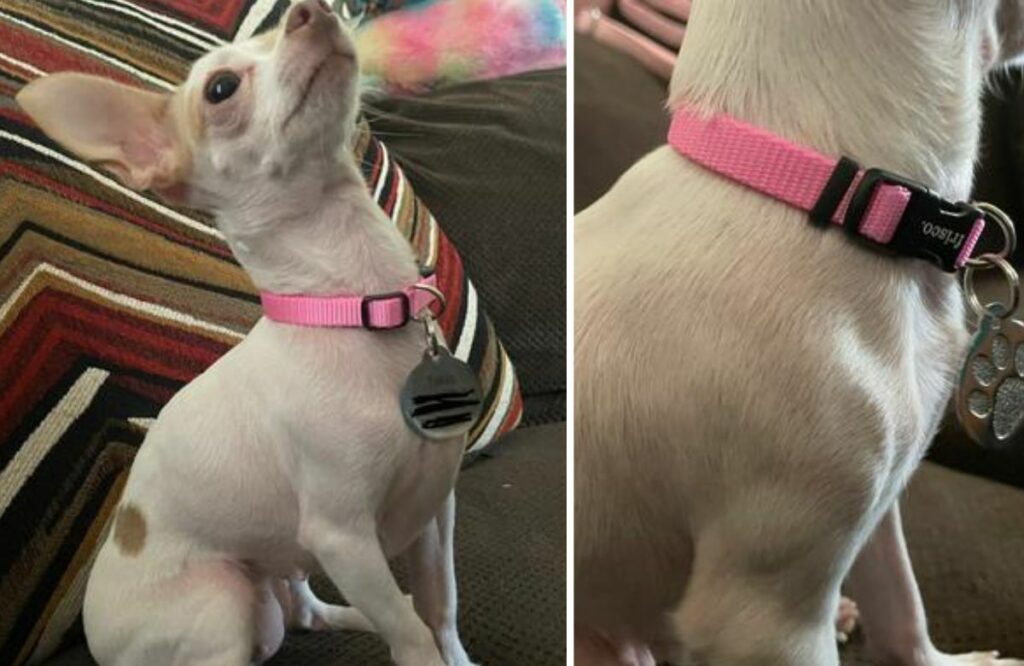 I think it would have been even better with two loops – one for the ID tag and another for the leash. Overall, I highly recommend it.
Nylon webbing material stands up to the elements and swimming

Easy to clean
Not for toy breeds or extra large dogs with neck sizes exceeding 26."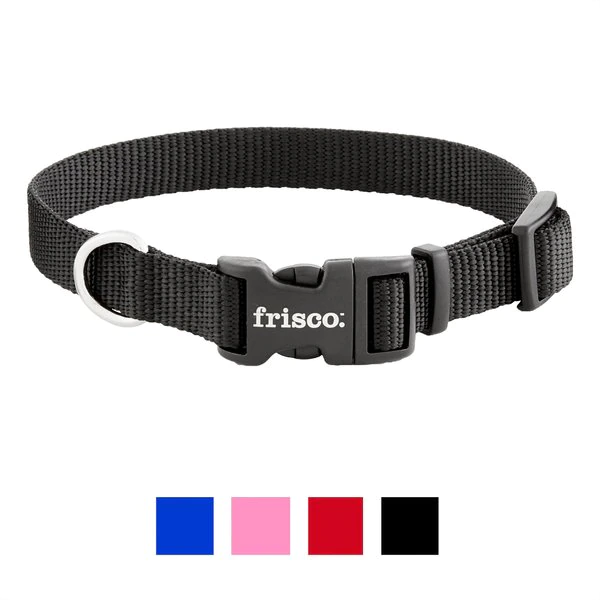 Frisco Solid Nylon Dog Collar
The price of Frisco Solid Nylon Dog Collar varies, so check the latest price at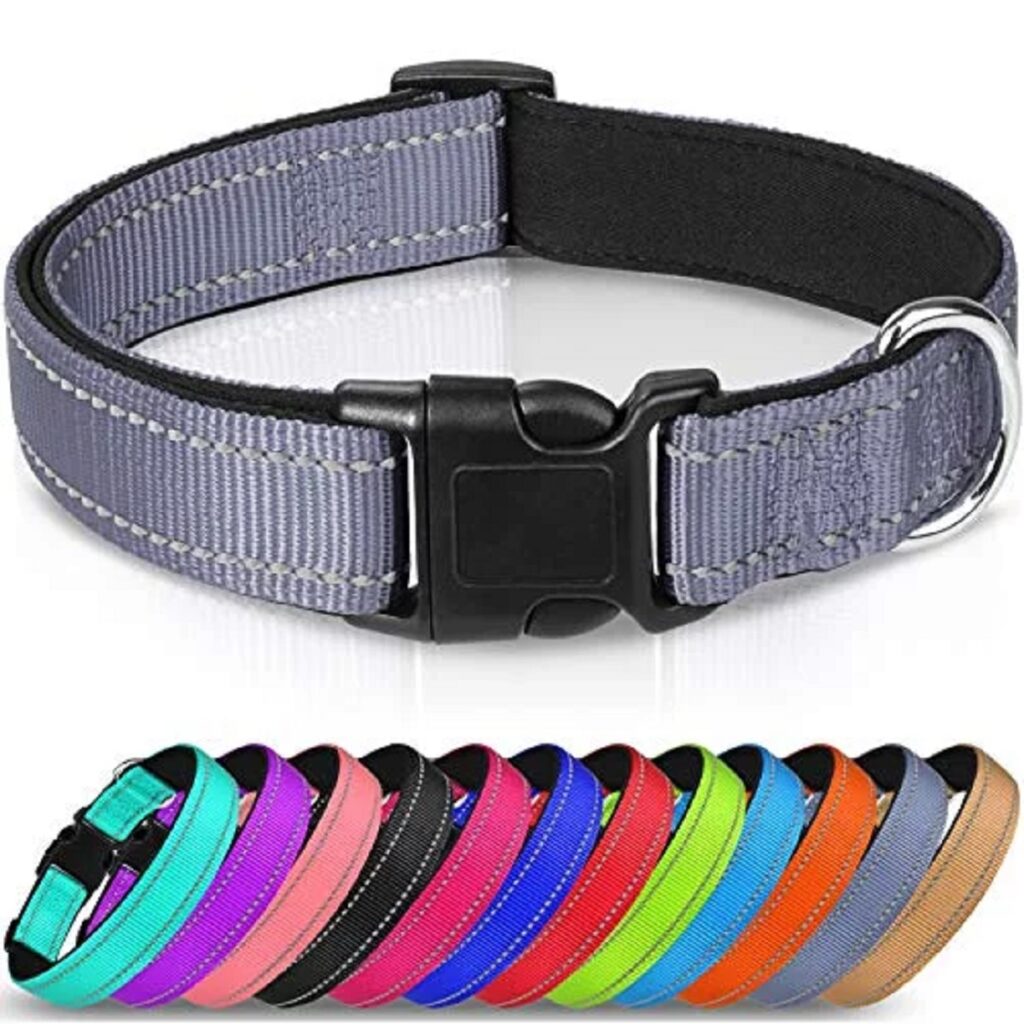 The Joytale reflective dog collar is designed with safety in mind. It's made with reflective stitching, which clearly makes your dog visible at night when light shines upon them. This gives you added peace of mind when your pup is outdoors.
This light-up collar also has a durable construction. The nylon exterior is coupled with neoprene padding that's easy to clean. A snap buckle closure keeps the collar on and is easy to operate.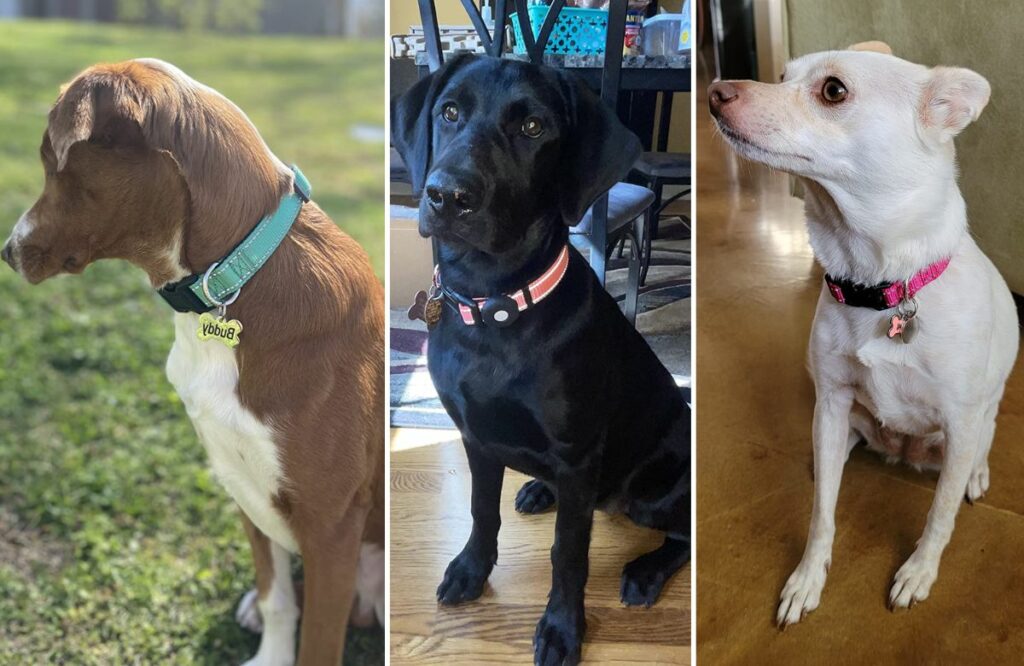 I'm really impressed with the quality. My dog loves to chew, but this collar held up well. It feels strong, and the thickness is great. I'm such a fan that I even bought a matching leash!
Padded neoprene material adds comfort

Nylon material stands up to regular wear

Easy to clean
Not for all dog breeds because of the limited neck sizes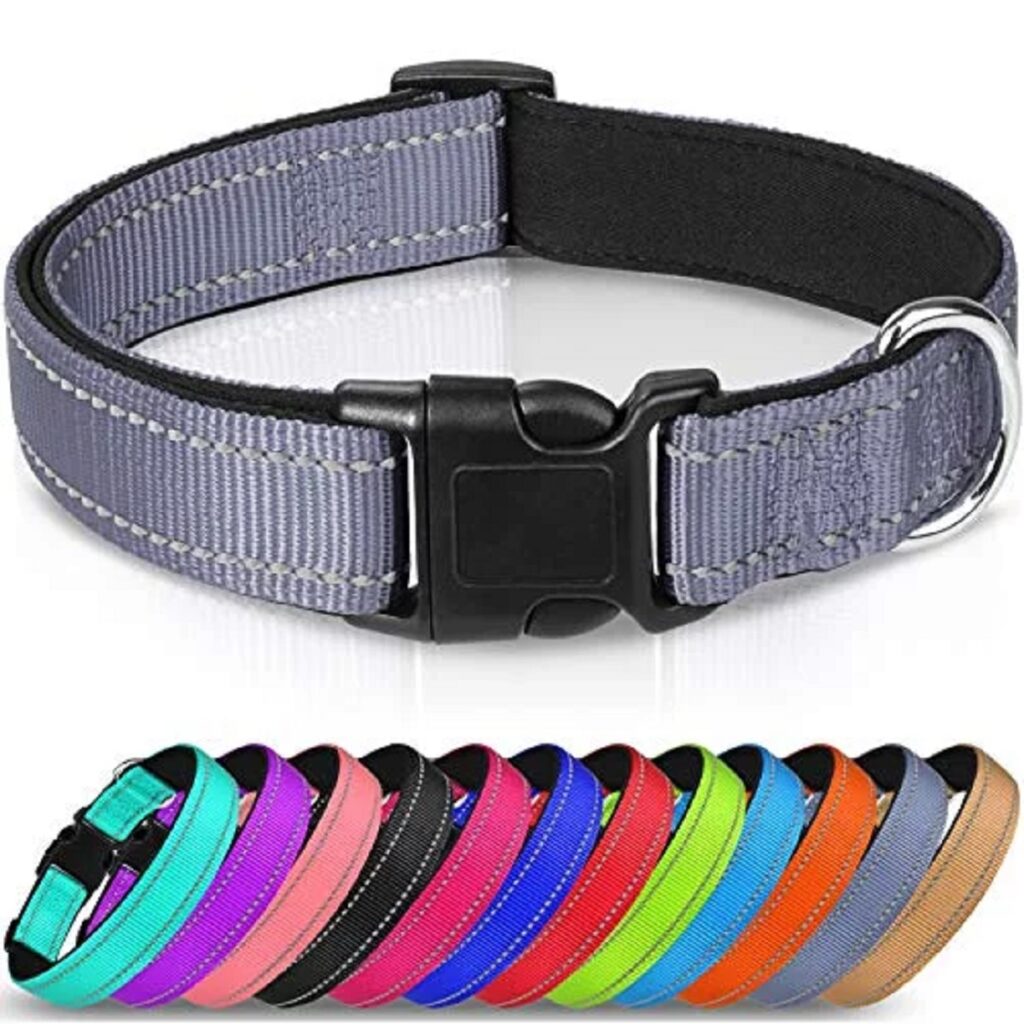 Joytale Reflective Dog Collar
The price of Joytale Reflective Dog Collar  varies, so check the latest price at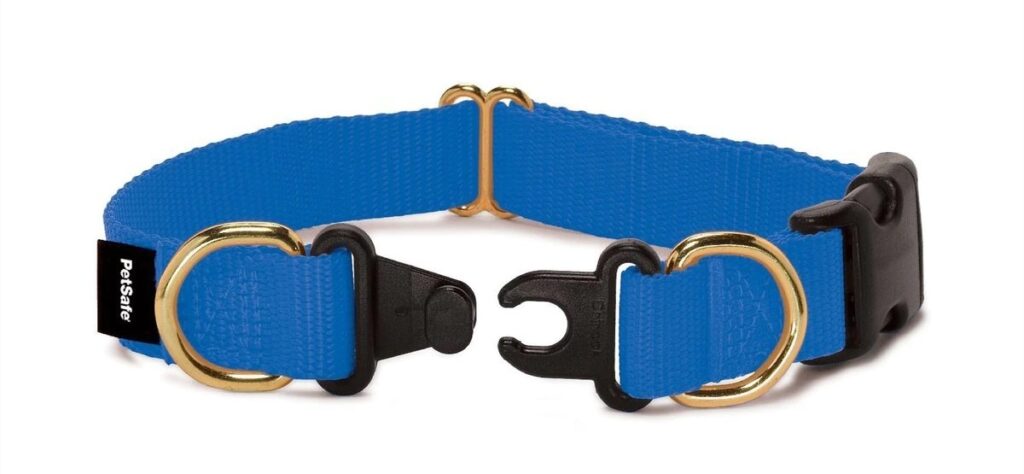 The Petsafe Keep Safe collar is designed to get your dog out of sticky situations. For example, if they're outside and they get caught on a tree branch or other object that could pose a choking hazard, the quick-release snap frees your pup before they can suffer airway constriction.
The Petsafe Keep Safe collar comes in five different sizes and will fit small to extra-large breeds.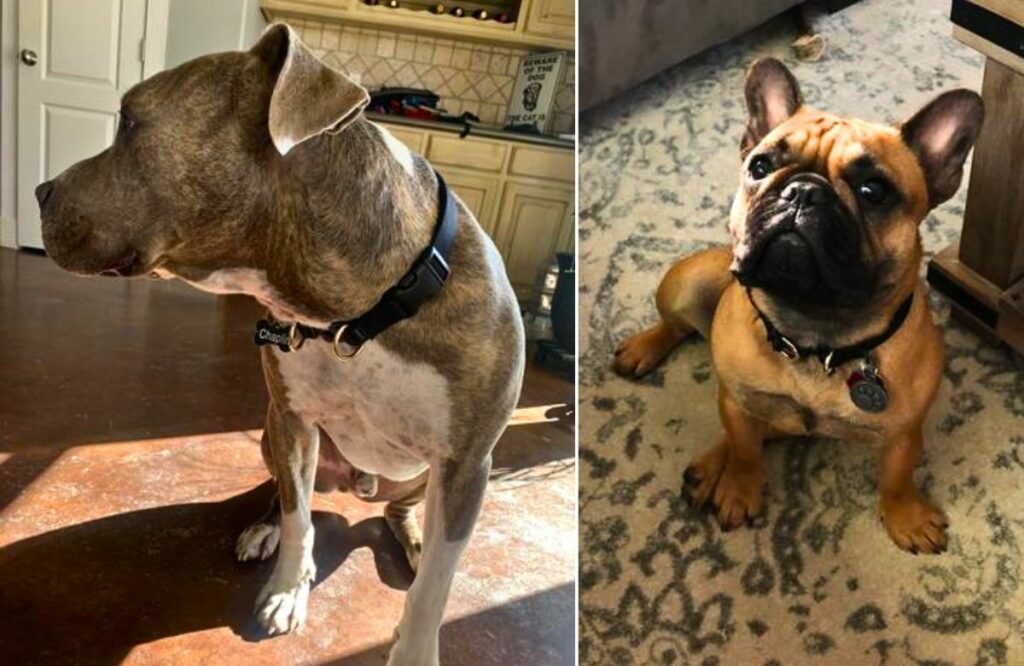 You can confidently use it with a leash by attaching the leash to the two D rings. Petsafe collar is crafted from durable nylon strap, fabric fastener, and sturdy metal hardware.
Prevents strangulation accidents

Two D-rings for leash attachment to prevent breakaway closure from opening while on a walk

Fits a wider range of neck sizes from 7″ to 34″ 
Some customers complained about the hardware breaking too soon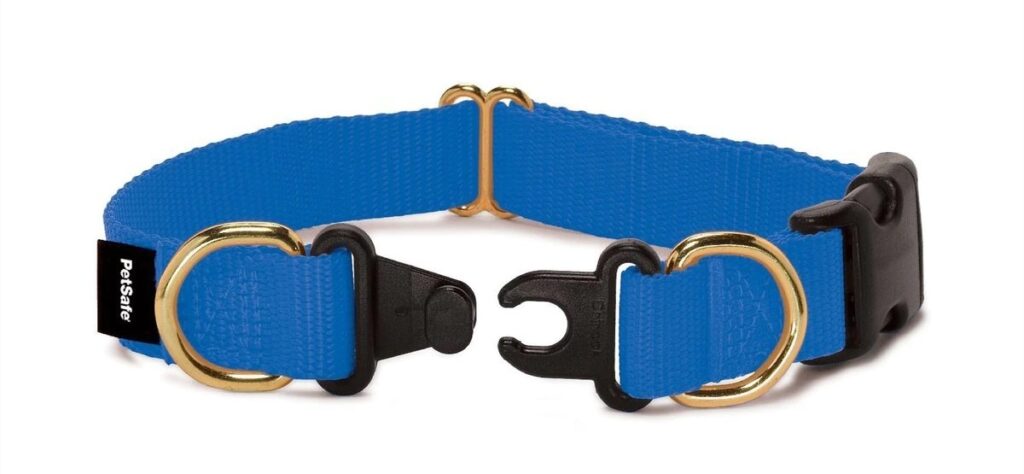 Petsafe Keep Safe Nylon Breakaway Dog Collar
The price of Petsafe Keep Safe Nylon Breakaway Dog Collar varies, so check the latest price at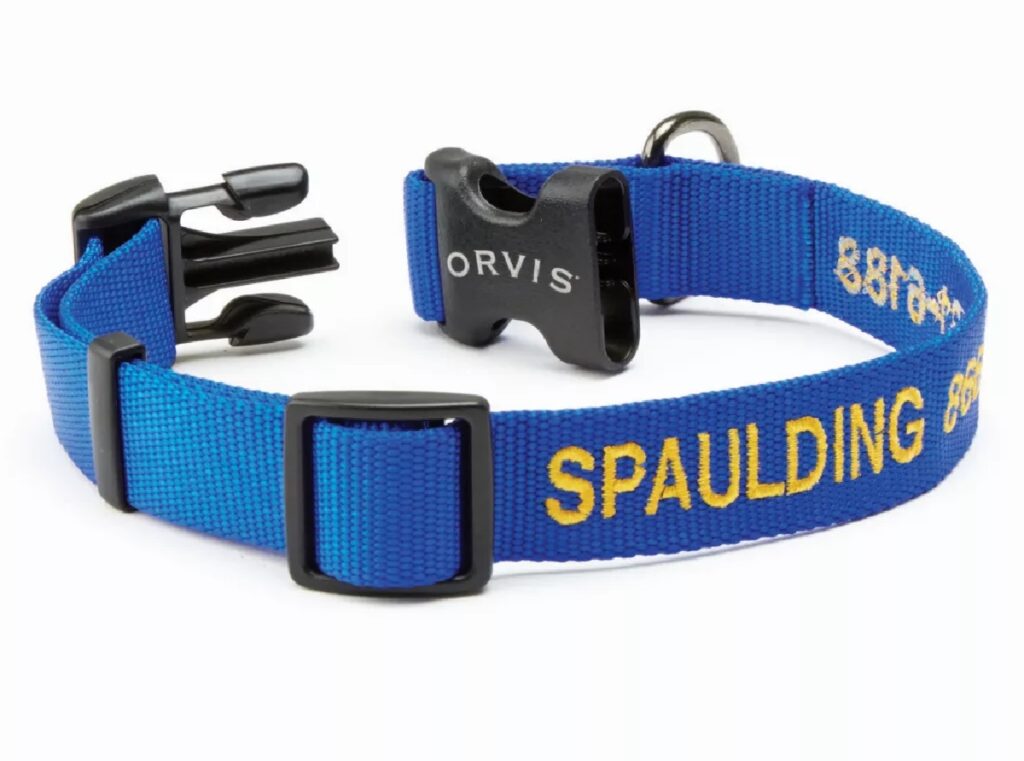 Make your pet easily identifiable with the Orivs personalized side-release buckle collar. It's an ideal collar designed with your pet's safety in mind, so even if they run away without any ID tags on, the collar tells the finder just where to reach you.
This comfort collar is made with sturdy nylon material and has a stainless steel D ring attached. Plus, its edges are smooth and tapered for extra comfort. You can choose from multiple colors and have it embroidered with contrasting thread so the name and phone number stand out to those who may see your dog.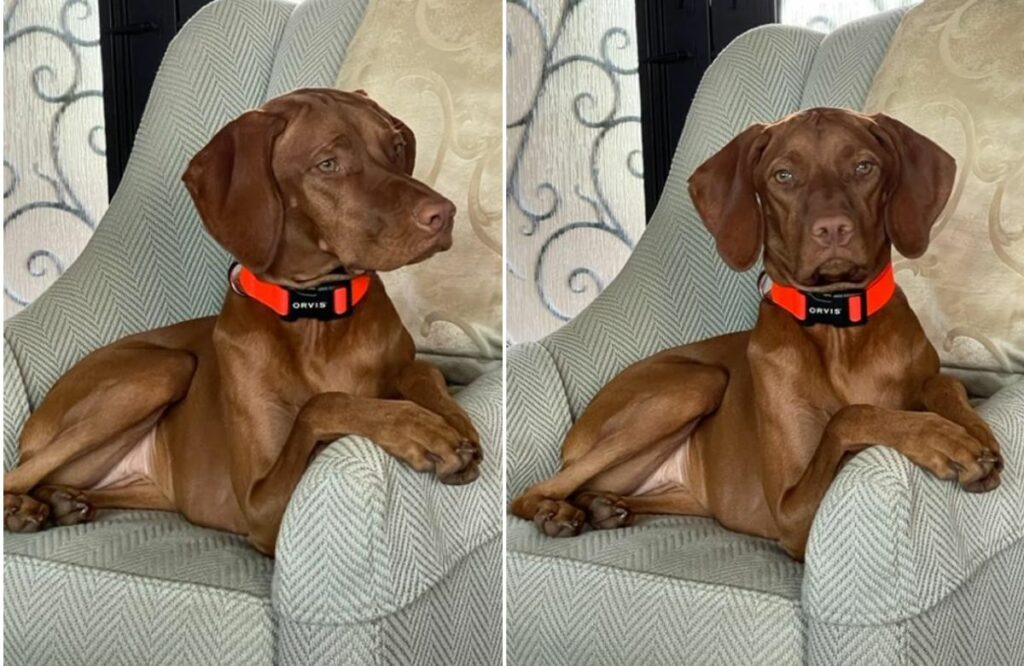 To accessorize, you can purchase a coordinating leash but that isn't personalized. Both the collar and the leash are made in the USA.
You can personalize the collar with embroidery, choose your dog's name or your phone number 

Sonic-welded seams stand up to heavy-duty use
Not a good option for tying your dog out

Limited neck sizes 10″ to 25″ not suitable for toy or large breeds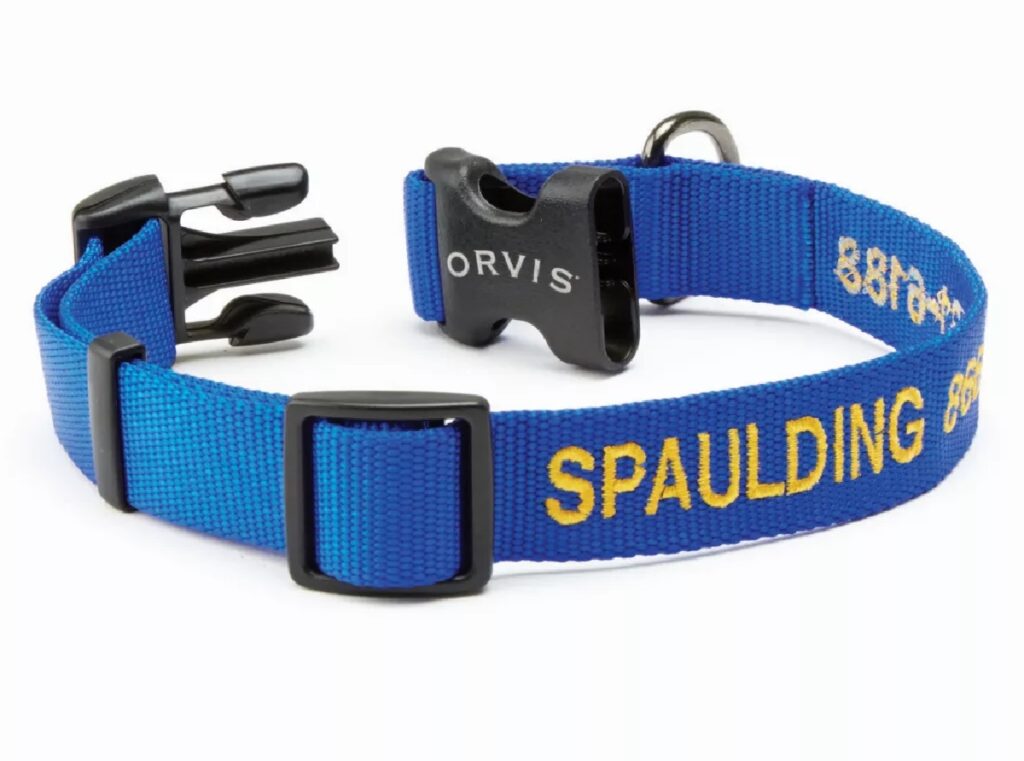 Orvis Personalized Side-Release Buckle Collar
The price of Orvis Personalized Side-Release Buckle Collar varies, so check the latest price at
What to Look For in a Dog Collar-Buying Guide
When I shop for a new dog collar, which is a few times a year because I like to dress Ranger up differently for the seasons, I look for a few considerations: 
The width of the best collar is going to depend on your dog's neck size and its overall size in general. For small dogs, you'll want a thinner collar. Likewise, for larger breeds, you'll want a thicker width because they can snap it off with little pressure if it's not thick enough to sustain their power.
The fit is incredibly important because it's got to be comfortable for your pup. You'll also want those designed for safety, such as having a reflective strip or reflective threads. Reflective stitching helps to improve visibility at nighttime under street lights and when headlights shine on the pup. Learn how to adjust a dog collar properly.
There are several different types of buckles or closures that you might see on a dog collar. For me, a quick-release buckle is important when Ranger is indoors, but when I'm outside walking him, I definitely don't want him to be able to pull and run away.
Metal buckles are the most sturdy, but there are also snap buckle options as well. These quickly snap into place and are, by far, the most convenient.
The leash attachment is another thing to keep in mind because you want to properly keep your dog contained while you're walking. 
The style you choose is going to largely depend on your personal preferences and needs and, of course, if your pet has any allergies or reactions to materials. There's the standard D-ring, a quick-release snap for dog training, the dual loops on a martingale collar, and a slip-ring, which is mostly found on choke collars. 
Why is it Crucial to Find a Properly Sized Dog Collar?
When shopping, you don't just want to pick out any old collar; and you want one that's going to properly fit your dog. Why? It boils down to one factor: safety. If a collar is too tight, it's a choking hazard, which can put your dog's life in immediate danger. If it's too loose, they can slip out of it and wind up lost, or worse, in dangerous situations.
Picking out a properly sized collar is simple, and it will depend on your dog's size. Use a soft measuring tape to measure its neck and give an extra two inches or so for growth and adjustability.
If you're wondering how tight should a dog collar be, always employ the two-finger test. You should be able to simply slip two fingers inside the collar, which gives them enough room to breathe and swallow with no effort. 
How We Selected the Best Dog Collars
It's not easy selecting the best dog collars out of all of the options presented, but me and Ranger were up to the challenge. We tried out many collars before narrowing the list down to the ones listed above. Here's how we put them to the test: 
There are several pieces of hardware on a collar, including the D-ring where the ID tags go, the closure, which is very important for safety reasons, and the adjustable element. For most of the collars above, I clamped the collars to a work table and then used a leash and my hand to conduct strength tests. If they didn't snap or buckle under pressure, they passed onto the next level. 
Testing the material's durability on the many dog collars was a bit of an undertaking because there are so many different elements your dog may be exposed to. For me, Ranger can be quite the dirty pup, so I had the benefit of putting him to work for me. I let him splash and play, I let him roll in the mud, and just overall be the crazy pup he is. He didn't disappoint.
I also submerged a few of the collars in water and then left them on the counter to dry to determine whether they were quick-drying or if they needed help (such as with a blow dryer or in the actual clothes dryer). 
The last thing you want when your dog is eager to go on a walk, whether to go potty or just to get some exercise in, is to have to struggle with getting the collar on. For obvious reasons, the slip collars were the easiest, but I tried different approaches, such as when my dog was both active and inactive.
When it comes to your dog's comfort, the best way to determine whether a collar is a good fit is to let him wear it for a bit. Then, observe your dog's behavior while he has the collar on. You're looking for noticeable changes in how they act. Are they scratching more? Or did they just stop moving, which can be a sign of discomfort? 
This is where Ranger and I had a lot of fun. I let him wear several collars outside to play and get dirty. Then, I attempted to spot-clean each one. If that didn't work, I scrubbed it with a toothbrush. Finally, for the stains that really didn't want to come out, I submerged them in a cleaning solution. 
All of the above factors played into the overall performance of the collars I tested. The ones above all passed with flying colors, and that's how we came up with the list of our best suggestions.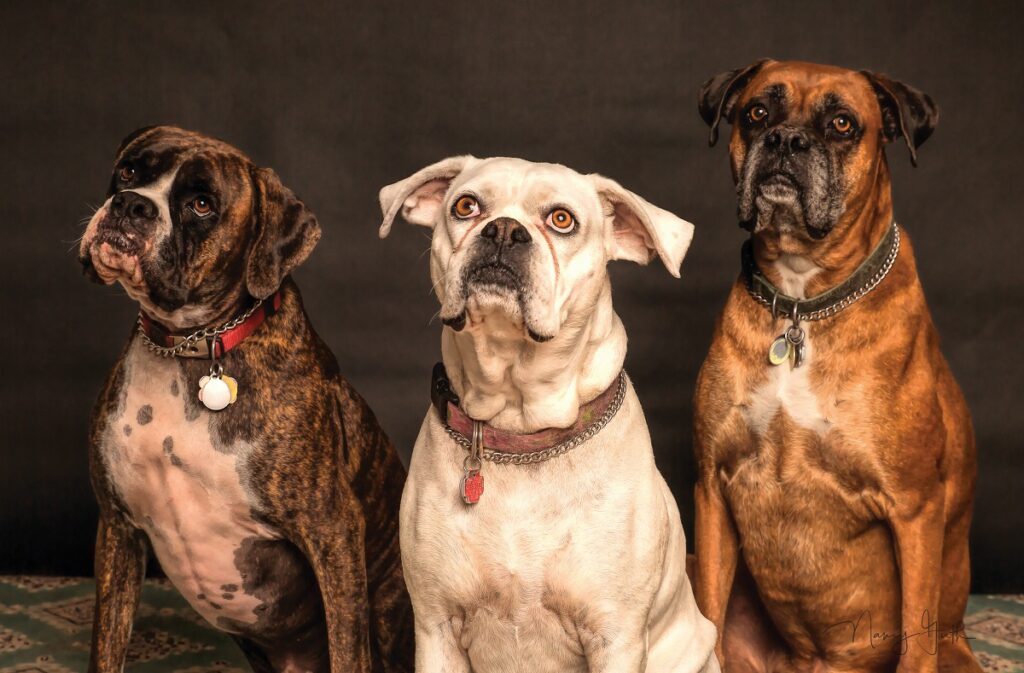 There are several types of dog collars to consider. Each has its own set of features that draw people to them. Here are just a few of the many of what we consider to be the best dog collars on the market.
Martingale collars offer extra control when you're walking your pup. One of the best dog collar options today, they're ideal for pups that have a narrower head, which makes it easy for them to slip out of a regular flat collar.
The design of a martingale collar is such that it has two loops. One fits over the dog's neck, and the other is known as a control loop, as it helps you control your dog. It tightens slightly when the dog pulls, but not so tight that it would choke like a slip or chain collar.
Flat collars are the most common type. They're the ones you see hanging up in the pet section with a simple design. They come in several color choices, including solids and patterns, and have either a buckle or a plastic snap closure.
Flat collars also come in sizes ranging from extra small for toy breeds to bigger sizes for large dogs. The widths also vary from thin for smaller dogs to extra thick for larger breeds. 
Head collars are mainly designed for dogs that need corrective action while on a leash. They have two loops — one fits over the snout, while the other sits on the neck, just below your dog's jawline.
When the dog pulls, rather than choke him, the collar redirects the pup's attention. It looks very much like a muzzle, but it does not hinder the dog's ability to eat, catch toys, bite, or bark. 
Slip collars are those that don't fasten around the neck but rather slip over the pup's head to sit on the dog's neck. They come in several varieties. While it's common for the words slip collar to conjure up visions of a chain, the truth is they've come a long way. They are now available in rope and nylon.
They used to be a widely-used training tool for dogs, but they have since been largely replaced by Martingales and Gentle lead collars (head collars). 
Selecting the Right Material Dog Collars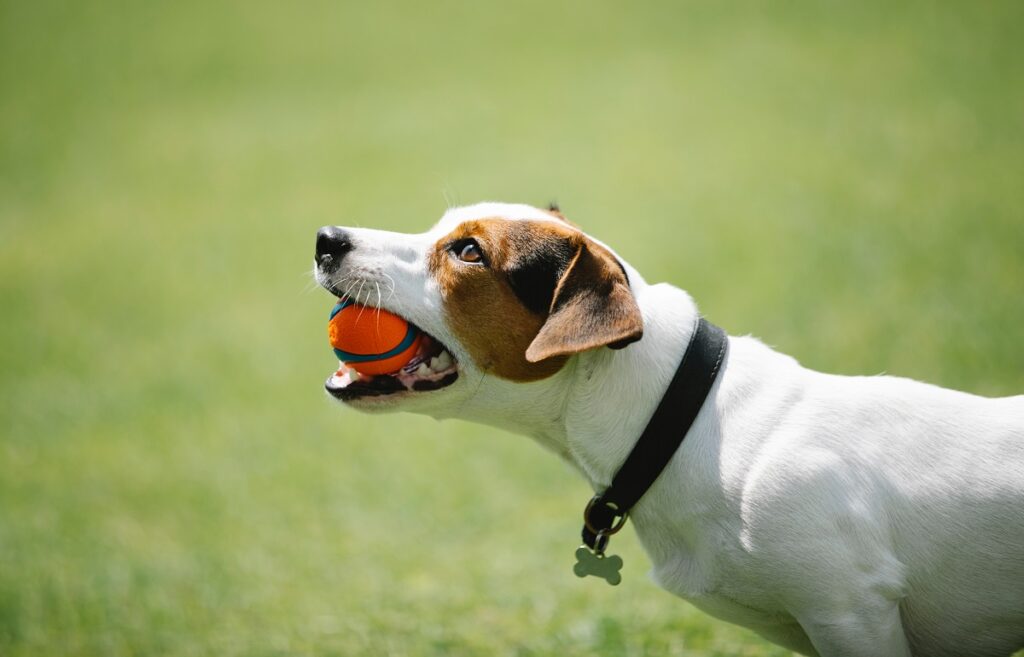 Dog collars come in multiple types of materials. For example, there are nylon, leather, rubber, and chain options. Before selecting the collar material, consider what type of dog you have. Are they sporty? Do they like to play in the water? Are they inside all day except for the quick potty break?
These factors matter because you want a material that can stand up to their lifestyle, whether it's calm and relaxed or always on the go. 
Neoprene collars are very common because they have several perks. For instance, they're water-resistant and quick-drying, which is what draws many people to them. Additionally, they're very easy to clean and odor-resistant, which means they don't retain smells offensive to the nose.
Like polyester webbing, these collars are soft to the touch, often a bit flexible, and come in many color combinations.
Chain collars are made out of metal links, typically stainless steel, though some might be brass or chrome-plated, welded together to create a collar. They differ from the other material types in that they're not easily adjustable. Instead, they slip over the head and tighten when your dog pulls at the leash if you're out for a walk.
While some people find these collars have a purpose, they're not as popular as they once were due to concerns about their humaneness. 
Nylon collars are also among the top choices people pick out because they come in a variety of sizes — length and width — and are often among the cheapest options when it comes to cost.
Like neoprene collars, they come in many color choices, including different patterns and solid colors. Sometimes, they come as LED collars, or others have reflective material or reflective stitching to make your dog more visible. 
Leather collars are another option. They are also popular among those who are drawn to them for their natural material and durability. Leather collars stand up well to use and have a belt-like closure with a metal buckle. You can even find eco-friendly options such as leather alternatives made out of vegetables and tanned like natural material.
However, they do have a downside: if your dog wears it every day and is very active, you'll find that the material doesn't last as long because these collars tend to take forever to dry, and the water compromises the leather, sometimes causing splotching and other times causing it to stretch out. It also stretches with age. 
BioThane collars are waterproof and extremely durable. In fact, they're highly recommended if you have a pup who likes to play in water or roll in the mud. The material is a coated webbing that wicks the moisture away before it has a chance to set in. It's also mold and mildew-resistant and remains flexible even in the coldest of weather, where others may stiffen up due to the elements. 
Is it Mandatory for Dogs to Always Wear Their Dog Collars?
No. In fact, you should get in the habit of taking your dog's collar off at night or, if you crate train them when you place them in the kennel. The only time you really need your dog's collar on is when you let them outside or when you travel.
This way, you can keep the ID tags front and center where someone could easily identify the pup's name and your contact information should your pet get loose. 
It's very easy to get hung up on the type of dog collar to buy your pup. Rather than overwhelm yourself with choices at first, make yourself a list of the features you need, followed by a list of features you want. Then, you can eliminate the collars that don't meet your criteria. 
While you're checking out the best dog collars, we also have some recommendations for the best electric dog fence and best GPS dog fence.