Do you know in many countries, it is illegal to accompany a dog without a dog collar? Dog collars are essential when you're out in public as they provide more control over your pet's movement. A dog collar is an essential accessory for dogs. It encompasses a dog´s neck and is designed to supervise, train, and manage the dog, usually through a dog leash.
A collar could help with the identification of the dog if your dog went missing. It contains a tag with the name and phone number of the dog owners. There is a wide variety of collars available on the market today for different requirements and individual preferences. They include chain collars, shock collars, reflective collars, flat collar, GPS collars, and pinch collars for all kinds of dogs.
If you're apprehensive about getting a dog collar for your fur baby, a dog harness presents a more humane alternative. A dog harness is a lenient substitute for a dog collar as it distributes the pressure on the entire body.
With dog collars, it is vital to make sure they are a perfect fit, so your dog doesn't slip free during a walk or while they are playing. But how tight should a dog collar be? Let's read on to find out!
How Tight Should a Dog Collar Be?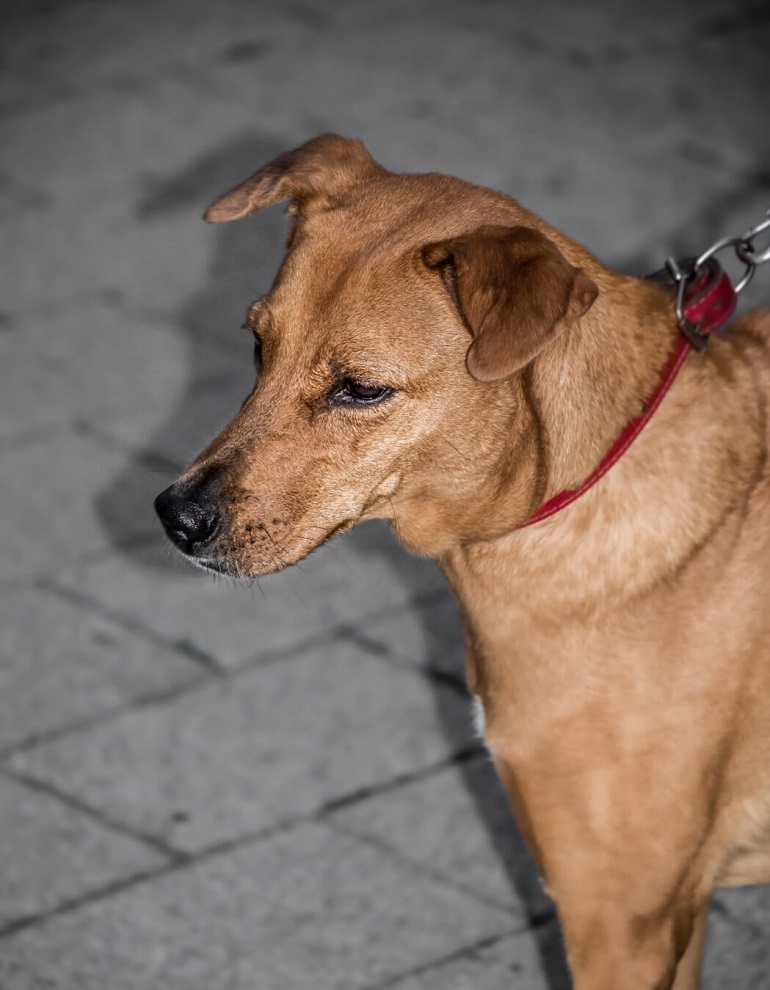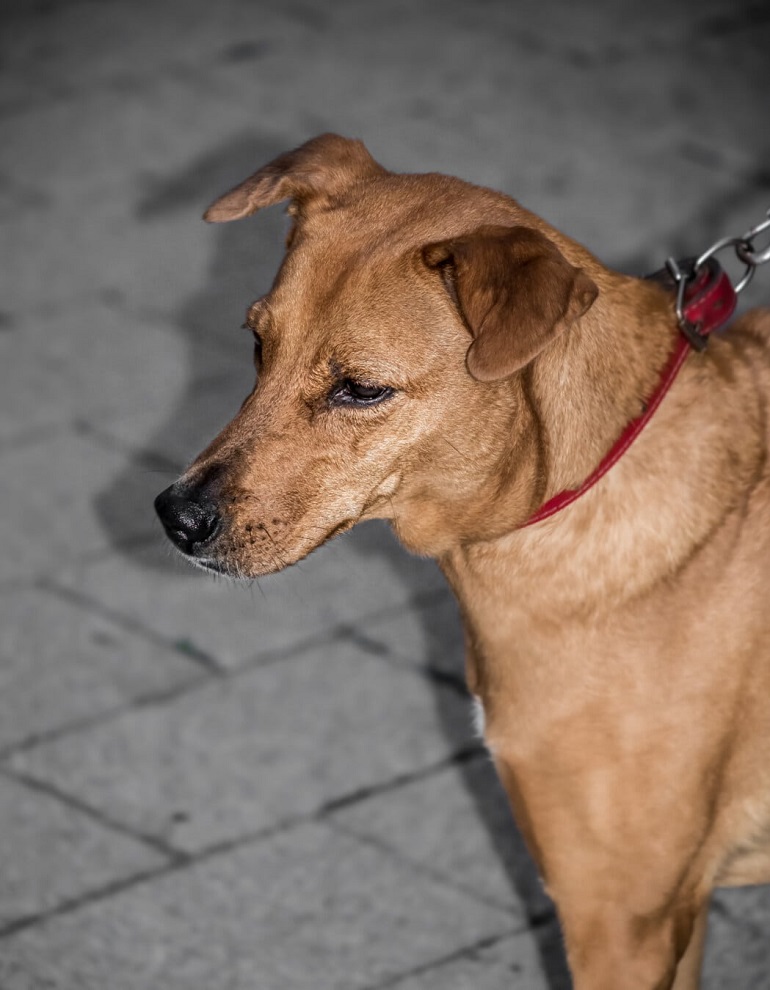 A flat collar should feel snug around the dog's neck – not very loose or tight! If a dog collar is too tight, it can have severe consequences as the collar can put undue pressure on the dog's airways. But if it's a loose collar, then there's a risk of your dog escaping or even tripping over it.
It is advised to regularly check on the collar's fit once every few months because your dog may not have finished growing.
Two-finger rule
A rule called two-finger is considered a benchmark while ascertaining the best fit of a normal dog collar. According to this rule, after putting on the dog collar, you should be able to easily slide your index and middle fingers under the collar.
You're on the right track if your fingers slide comfortably between the collar and the dog's neck. On the other hand, if you have to push your fingers under the collar with some effort – then it's a sign of a tight collar.
The two fingers in the collar ensure that the collar is not very tight so as to be uncomfortable or dangerous for your dog, but it will also ensure that it is not loose enough for your dog to end up in a fetal position.
How to Measure for a Dog Collar?
Getting a dog collar is pretty convenient if you plan to take your dog to a nearby pet supply shop and try on different collars before buying. The supplier will probably assist you in measuring the neck of your buddy too. So getting a proper fit would be like a piece of cake!
But it is estimated that 80% of American consumers prefer online shopping, so the task of measuring your dog falls on your shoulder to guarantee a perfect fit. If you're clueless about how to measure your dog for a collar, then read on as we have compiled the technical steps in an easy way for you.
● Get a Measuring Tape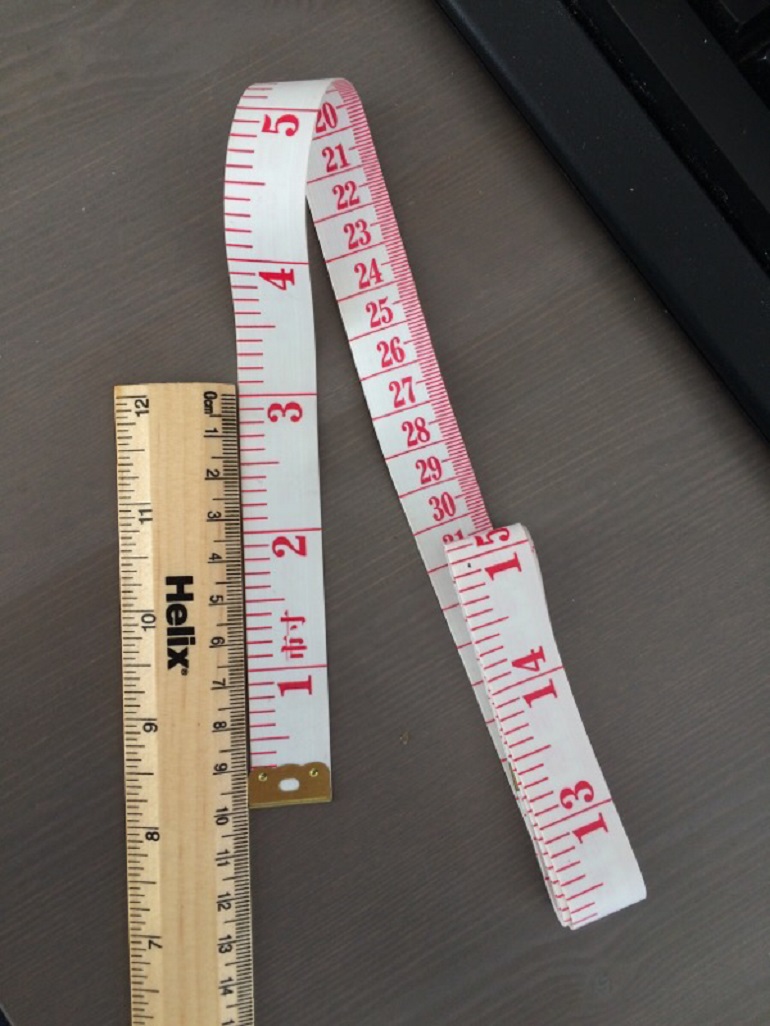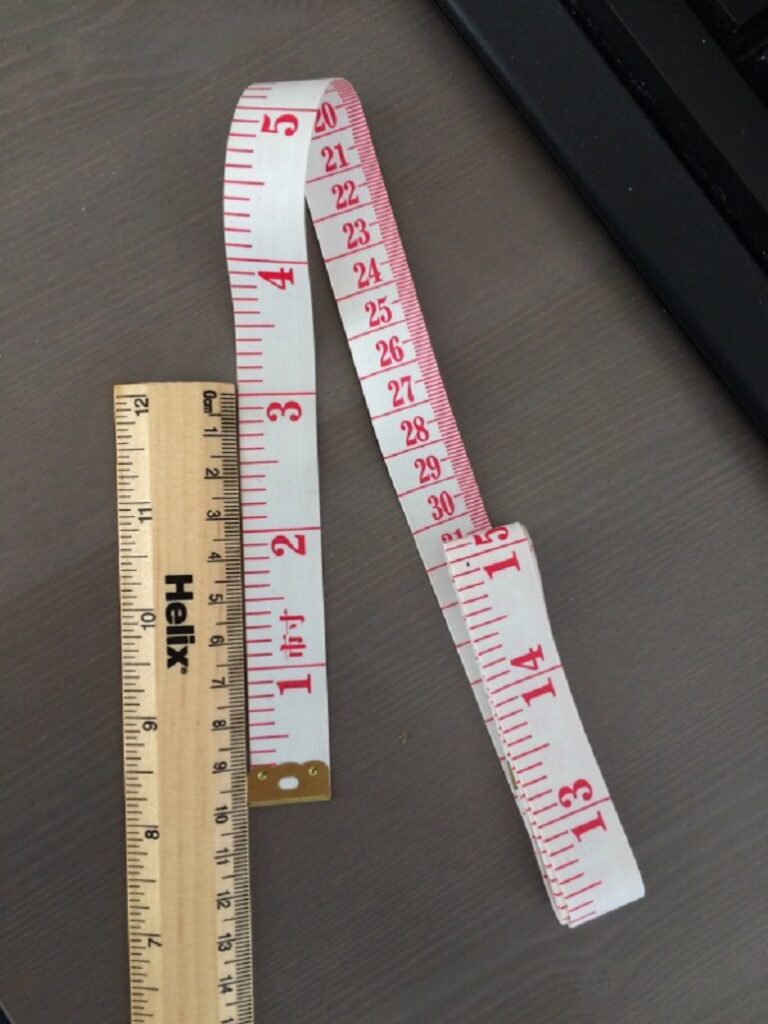 First thing first, get your hands on a good tape measure. It's recommended to find a soft measuring tape, not the metal ones, to avoid discomfort for your furry friend. If you don't have a flexible measuring tape, you can use a cloth string and measure that against a standard ruler.
Without a tape measure, take a string of thread or a strip of paper to make the measurement, then lay the thread on a flat surface and measure the length with a ruler.
● Measure Your Dog's Lower Neck
Now try to locate the point where the collar will sit on the dog's neck. It's not as easy as it sounds! Usually, the dog collars tend to sit lower on the neck due to gravity's pull. So it's a good idea to measure the circumference of your canine's lower neck near the shoulders for a proper fit.
Moreover, don't forget the two-finger rule and insert two fingers inside the tape while measuring to make sure your dog gets a comfy fit.
● Reference the Manufacturer's Sizing Chart
After noting down the measurements, it's time to proceed to the sizing chart to get a better idea of a good fit collar. The manufacturers generally give a sizing chart to find the right fit for the collars they have. Refer to this chart and try to procure a collar that falls between the approximate measurements given in the chart.
For instance, if your dog's measurement is 19 inches, then try to purchase the 18-20 inches collar size to be on the safer side. If you're still unsure about the accuracy of this method, then we suggest contacting a pet store for better guidance.
If your dog has an existing collar that fits them perfectly well, you can measure the length of this collar adjusted to the size that fits them properly. It is worth mentioning that we recommend choosing a size that allows growth and allows you the freedom to adjust accordingly.
Width of the collar
In addition to the length, a dog's collar's width is also crucial. A dog collar that is too wide for your dog may rub and cause skin irritation, while a collar that is too narrow may not be comfortable and may cut into the skin. Larger dogs and dogs that tend to pull firmly require a wider collar for better hold and grip.
Why a Properly Fitting Collar is Important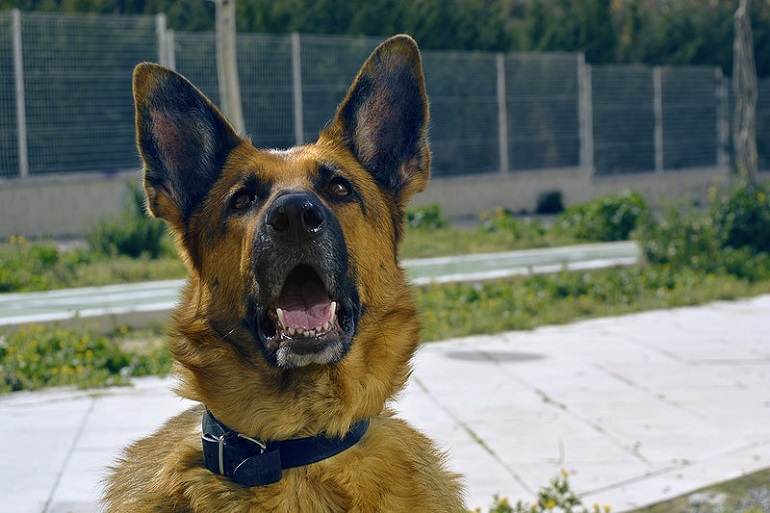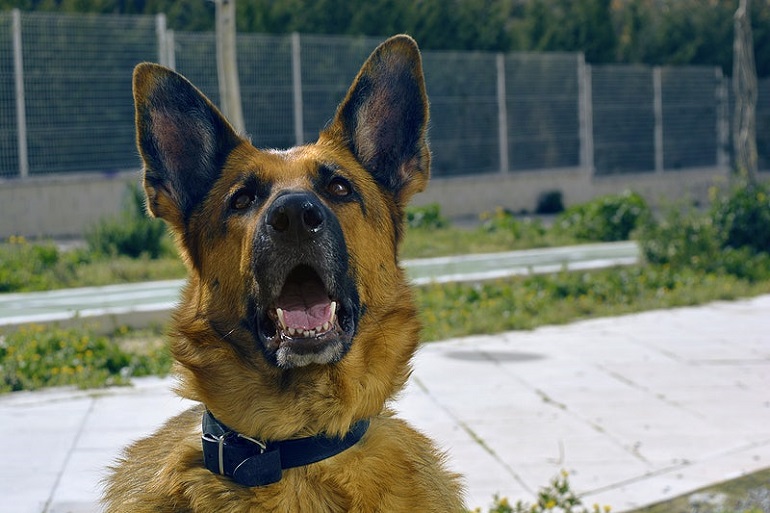 A dog collar is not a mere fashion dog accessory; it performs the serious function of protecting your dogs and others around them.
Always remember that as your dog's weight changes, you will also need to change its collar. Secondly, make it a habit to regularly remove the dog collar and look out for any signs on the skin. Don't forget to keep checking the dog's collar by using the two-finger rule to make sure it sits perfectly on its neck.
Signs That Your Dog's Collar is Too Tight
Your dogs cannot express their emotions or pain in words, so it's very important to observe their body language. It's not very easy to determine if your dog's collar is not the right size for your companion. Always look out for signs that may indicate a change in its behavior.
Finding red patches or skin irritation under the collar is the most significant telltale indication that the collar is too tight. Dog collars that are too tight can cause difficulty in consuming food, bone deformation, or hair loss. It may also make it harder for them even to turn their heads freely.
Alternatively, if the collar is too loose, then your dog may escape at any given opportunity. The loose collar is a safety hazard as it will not serve its purpose of controlling your dog's unwanted behavior. It can also have severe repercussions if your dog runs and topple over the loose straps resulting in injuries.
● Coughing
If the collar is tight, it will put pressure on the throat and constrict its windpipes. The dog may face difficulty in breathing. The dog may try to counter it with bouts of coughing. It's always advised to check your dog's collar if it starts coughing uncontrollably without any cold symptoms.
● Lethargy and Shortness of Breath
A tight collar can also cause a lack of blood flow to your dog's brain. Few dogs may vomit as a result. A poor blood supply means an insufficient supply of oxygen which may lead to a dog acting passive or dull.
In extreme circumstances, a collar that is too tight may choke your dog to death.
● Chafing and Loss of Fur
Another sign of a tight collar is excessive scratching in dogs. The tight collar grip on the skin can cause skin irritation and itching due to the friction produced by the contact.
The dog may experience fur loss due to the collar's tightness, and you may observe loose hair all over the place. It would change the appearance of your dog and can ultimately cause allergic reactions in humans too.
Should I Take My Dog's Collar off at Night?
Generally, dogs get used to wearing a collar throughout the day and feel no signs of uneasiness. But at night, it is suggested to take off the dog collar to provide rest and comfort to your buddy.
Dog collars work by putting pressure on the neck area to control dogs' unwanted behavior. It is a good idea to remove the dog collar of your well-behaved dog to avoid putting excessive force on his airways during sleep.
Final Thoughts
To sum it up, a properly fitted collar should sit comfortably around your dog's neck, flat against the coat, and allow two fingers snuggly resting between the collar and their coat. You must monitor your dog and its behavior to detect any unusual signs. Simply adjust the dog collar strap according to the fitting around the dog's neck.
After reading this article, we hope you have a clear idea about how tight a dog collar should be and how to get perfect measurements. Now you have the right size for your dog collar that fits properly; you need to ensure that it has an identity tag attached with the name and address of the owner written on it. Although your telephone number is optional, we recommend it.
We insist on buying a comfortable dog collar for your companion and enjoying the perks of his beautiful company with peace of mind!