If your dog is an enthusiastic being that loves chasing squirrels, insects, and other small living things, then a smart dog collar is inevitable for you to get. The market offers a wide variety of smart collars, but the best option is to buy a halo dog collar.
The halo collar has all the desirable features that a dog owner can possibly hope for with the perks of virtual fencing and GPS location services.
The original halo collar was founded by the known and popular iconic personality Cesar Millan in 2017. Halo collars are currently the most famous must-have gadgets of 2022. Its superbly pragmatic features and advanced technology make it a treat for all the dog owners of this era.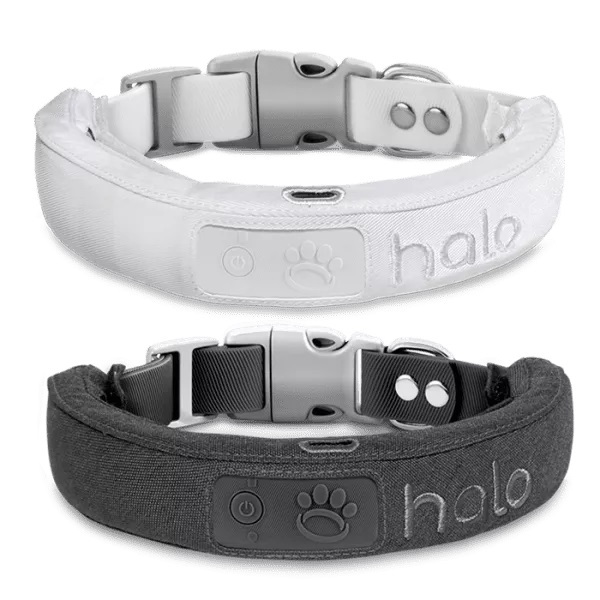 Halo 2+ with Cesar Millan
Use Code: CELEBRATE to get $375 off your new Halo Collar
The $999 cost is high, but keeping all the features that a halo collar offers, it is conspicuously an excellent piece of art.
This halo dog collar review will discuss all the fantastic features in detail to help all potential buyers decide regardless of the hefty price it has. The halo dog collar is the perfect collar for all dog lovers with its advanced connectivity and accuracy, long battery life, wireless fence posts, training collar programs, and feature of encouragement feedback.
Halo collar is an intelligent dog collar offering maximum features in one device that no other smart collar device provides. It allows you to set invisible multiple wireless fences and readily notifies you upon your dog's escape from the defined safe zone, unlike other devices that take a longer time to alarm you.
You can set up to 20 fences to keep your dog safe and within the safe zones. Furthermore, it provides a distinct encouragement feedback feature to guide your dog back home that might include some specific gestures or signs that your dog recognizes and follows.
You can easily access the collar activities through your phone. All you have to do is download the halo app and start enjoying the amazing features of the halo collar GPS system.
It uses an advanced GPS dog tracking system to keep track of your dog's location vigorously. The tracking details will reach you from an extended range of up to 10 square miles. The location accuracy is unmatchable with the peculiar perk of connecting it with multiple monitoring devices simultaneously.
They have recently introduced new halo collar alternatives: Halo 2+ with much more advanced and attractive features.
Halo vs. Halo 2+: What's Changed?
To address and eliminate the users' grievances about the old Halo dog collar, The company, Halo, devised innovative solutions and added required modifications to design a new and improved Halo 2+ collar in 2022.
The Halo 2+ collar is highly durable and can endure even the most aggressive movements of your dog. At the same time, the old Halo device was reported to break upon wild and harsh jerks.
The location accuracy has improved drastically with an increased battery life that now lasts up to 21 hours more than the old version. The location accuracy has also been enhanced because of the reports that the old Halo system would sometimes miss the dog's location and might give false alarms even when the dog would still be inside the safe zone.
All these drawbacks have been eliminated in the new Halo 2+ version.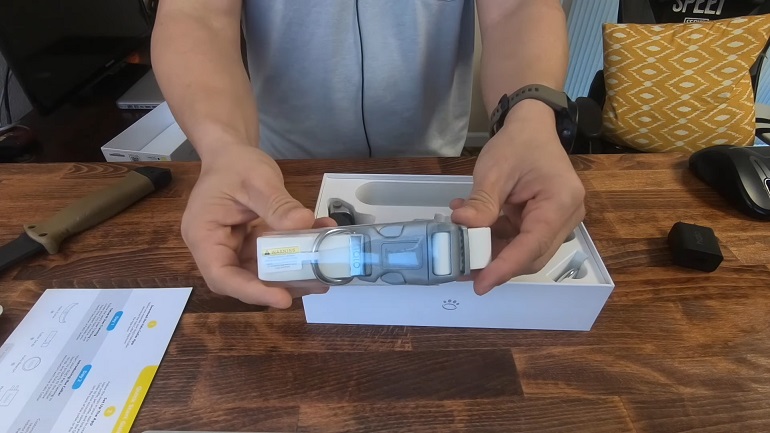 The halo app has been upgraded to let you add more gestures, signs, and voice notes to lead your dog back home. This halo app connects to more GPS satellites for fetching more accurate locations of your dog and their behavioral patterns.
Halo is now using an advanced GPS chip that allows for enhanced functionality of this new halo 2+ collar with low battery usage. The new Halo dog collar fetches the dog's location with 50% more accuracy and advanced activity tracking.
Overall, the Halo 2+ is much more efficient and advanced in performing its function. The company has fairly enhanced the working of the virtual fence system with extreme accuracy, and a nighttime Halo LED for visual tracking to eliminate any chances of your dog getting lost.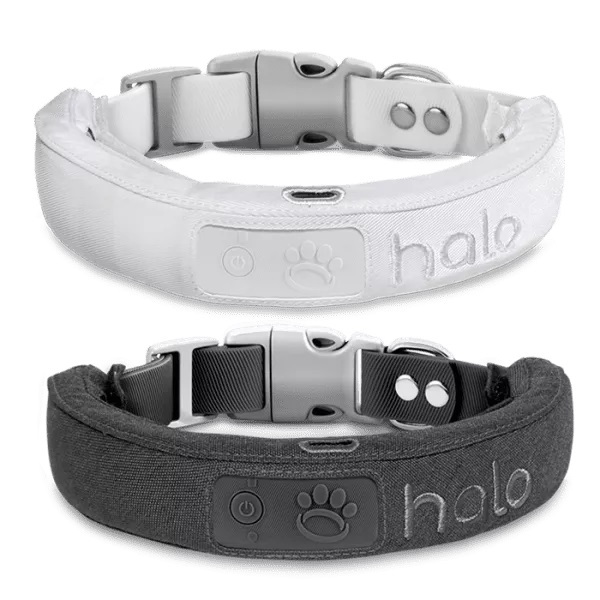 Halo 2+ with Cesar Millan
Use Code: CELEBRATE to get $375 off your new Halo Collar
Pros and Cons of the Halo Collar
Halo collar can rightly be tagged as the most powerful and tough collar available on the market. The large range of unique attributes that this one device offers truly justifies the high cost it has. However, the device has its numerous perks and only a few drawbacks, as mentioned below:
It offers the best location accuracy and can connect to multiple GPS satellites.
You can set up to 20 wireless Halo fences to let your dog roam about without a leash.
An extensive Halo training process includes a 21-day training program incorporating behavioral psychology training methods designed by Cesar Milan himself.
A nighttime LED is available for you to track your pet visually.
The feature of Encouragement Feedback seamlessly guides your pup to come back home with visual and verbal commands that your furry friend follows.
The collar is lightweight and small enough to fit your dog's neck easily.
The activity tracker feature monitors your canine's activities and behavioral patterns and suggests solutions to eliminate any alarming health concerns.
It is waterproof.
A halo collar only fits dogs above the age of 5 months, so owners with very small dogs should not get this.
The cost is relatively high.
You cannot avail all attractive features without a subscription.
Is It Worth It To Purchase The Halo 2+ Collar?
The choice is all yours according to your dog's desires and requirements and your ability to handle them. All the perks and benefits that the halo collar offers make it a seamless choice for dog owners of small to medium-sized mutts. This is not for tiny dogs as it will not fit little puppies.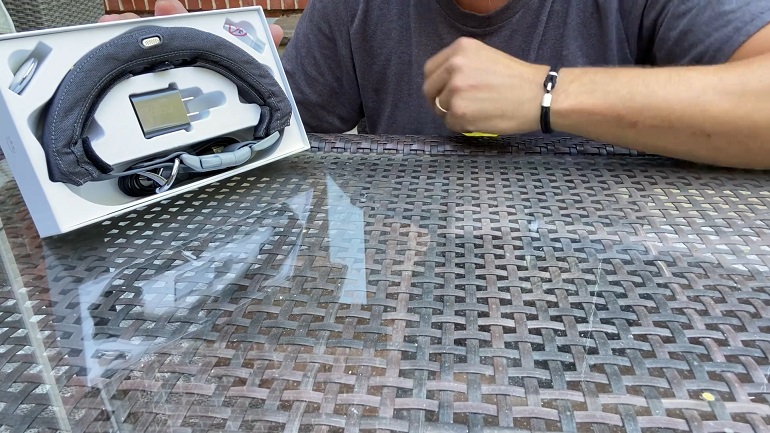 Previously, the Halo collar was reported to have compromised functionality with a lack of accuracy and durability. The complaints were thoroughly addressed, and the company introduced the Halo 2+ collar in 2022. The new version has everything a canine owner can need with its highest accuracy and durability.
You can instantly stay informed of your dog's location with long-distance location tracking. The Halo collar GPS system is so accurate and sensitive that it will notify you even before your dog leaves an invisible fence.
The activity tracker will inform you of your dog's emotional health and suggest any possible solution to ensure their safety. The 21-day training sessions provide your dog training to learn friendly and responsible behavior so that they learn to stay within safe zones.
The Encouragement Feedback is undoubtedly a unique special feature that distinguishes this halo collar from all other collars available in the market. This allows you to add distinctive signs and voices to lead your dog home. So, overall, this is a must-have device for all dog owners to keep their mutts safe and healthy.
Check out our comparison of the halo vs spoton dog collar to determine the best fit for your furry friend.
How Does Halo Collar Work? Features & Benefits
Halo collar works efficiently for small to large dogs with neck sizes 11-30 inches. The halo collar uses several operations for the best possible tracking of your mutt's location and health.
The Halo collar can connect to multiple GPS tracking devices at a time. It also collects data from several GPS location satellites for maximum accuracy.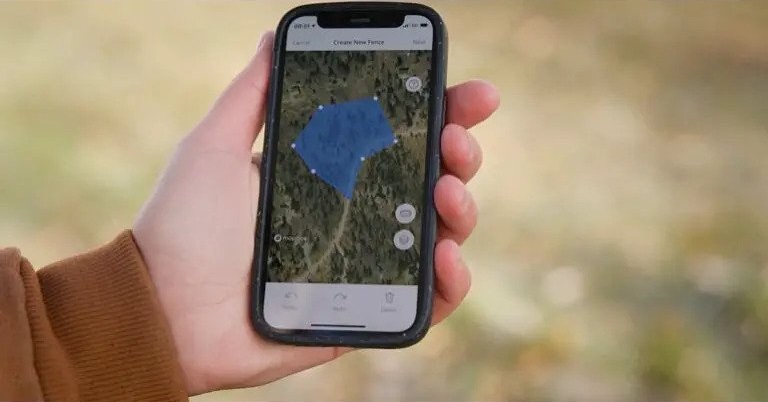 Wireless Fencing Through the App
The halo collar app allows you to allocate wireless fencing around the safe zones you don't want your pup to exit. You will be instantly notified when your pet leaves or is about to leave the wireless fence. In the previous version of this device, the users complained of getting false alarms from the app, but this was effectively fixed in the new Halo 2+ collar.
An innovative system of marking multiple fences allows you to effectively monitor your dog roaming areas without attaching any leash.
A 21-day training program is offered with the subscription. The program trains your dog to behave safely and stay within safe zone regions. Initially, the dog will get training for proper behavior indoors, ending with outdoor training. To achieve a further training plan, you will have to obtain a halo subscription plan that will cost $10 per month.
Improved Connectivity and Accuracy
The connectivity options are vast in the Halo 2+ collar with Bluetooth, cellphone, and WIFI connectivity. The device keeps working even if it loses a connection with your phone. Such improved connectivity best helps during long expeditions or camping that you might want to plan with your pup.
The collar connects with the satellite every 15 seconds. This means that the system has only 6 seconds delay, increasing your real-time awareness and accuracy. 
This feature carefully examines the emotional and physical health of your pooch. Your dog's halo collar will instantly notify you of any health hazard that your pup might be experiencing; anxiety, anger, or any muscular issue.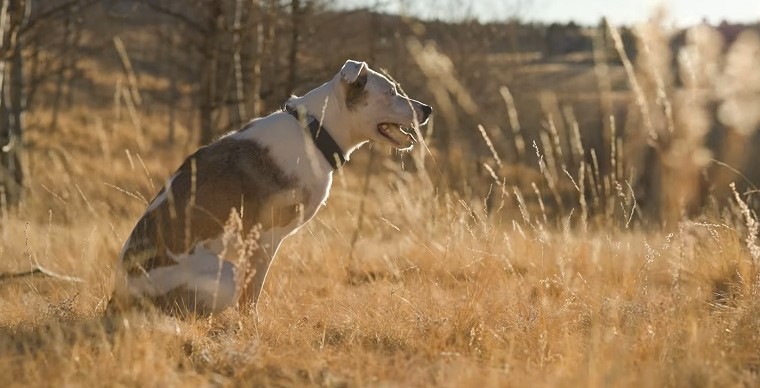 Encouragement Feedback to direct your dog back home is the most peculiar feature any pup collar has ever offered. The dog can easily find their way back home with the installed visual and verbal signs to lead them home.
You have to buy the subscription plan to avail all the amazing features of the halo collar. The subscription will enable data storage, activity tracking, encouragement feedback, and advanced GPS tracking, and the training course will be available to you with the purchase of a subscription plan. The three available plans are:
Basic: $4.49/month
Silver: $9.99/month
Gold: $29.99/month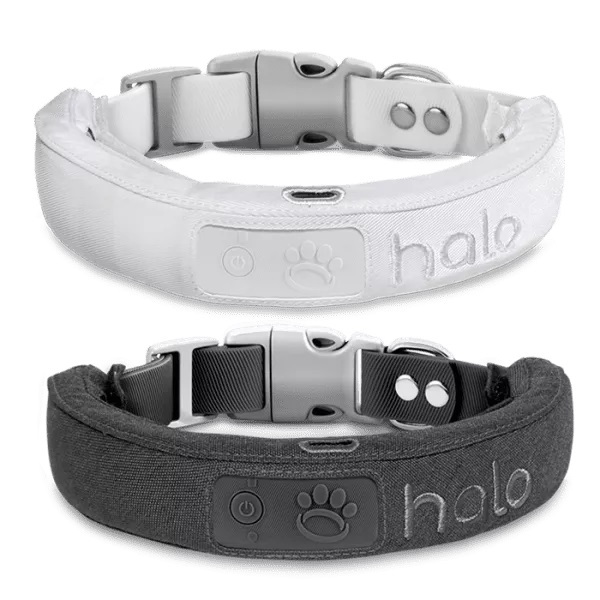 Halo 2+ with Cesar Millan
Use Code: CELEBRATE to get $375 off your new Halo Collar
Dogs roam around town without worrying about the consequences their actions might cause. For your dog's safety, getting a GPS collar is inevitable. A wireless collar will is a better choice which allows you to set an invisible virtual fence.
In this regard, the Halo pup collar stands to be a perfect buy for accurate and consistent tracking of your dog's movement. The Halo company's original Halo collar review had complaints about collars breaking upon the aggressiveness of pups, unreliable GPS location accuracy, and false alerts.
The company noted all complaints and accordingly amended the GPS smart collar and launched the unique Halo 2+ collar in 2022. Halo 2+ offers enhanced accuracy, durability, long-distance alerts, activity tracking, longer battery life, and encouraging feedback to assist your pup in finding the way back home.
This collar contains all possible features that no other wireless collar device has ever offered. The cost is high, but the advanced wireless fencing system to set 20 geofences at a time, including the perk of adding a spot on a virtual fence, justifies the high cost.
This collar is a must-have to allow your pup ultimate freedom to move around without leaving the safe zones you have set and can best serve during dog training with multiple customizable geofences.