When it comes to my pup, Ranger, I like to let him run free in the backyard — he needs somewhere to release all that energy! But while I want him to have his freedom, I also want to make sure he's safe. 
Invisible dog fences are excellent for dog owners because not only do they contain your pet, they cost much less than it costs to install traditional fences. They don't take away from the visibility of your yard, either. You also won't have to wonder how to stop your dog from jumping fence, a common problem with those who want to explore.
You might be wondering how they work. They come in two forms: wireless and wired. With the wireless dog fences, you use an app to create virtual fences that the dog's collar recognizes. There's absolutely no installation like in underground dog fences.
With the wired version, you bury the wire underground, and a transmitter on the pet's collar picks up the invisible boundary. You do need to train your dog to use them effectively.
Thanks to today's technology, many invisible dog fences also come with a wide variety of features that make it easier than ever to keep your pup nearby. Let's take a look at what goes into the best wireless dog fence for you.
Best Middle-of-the-Road Option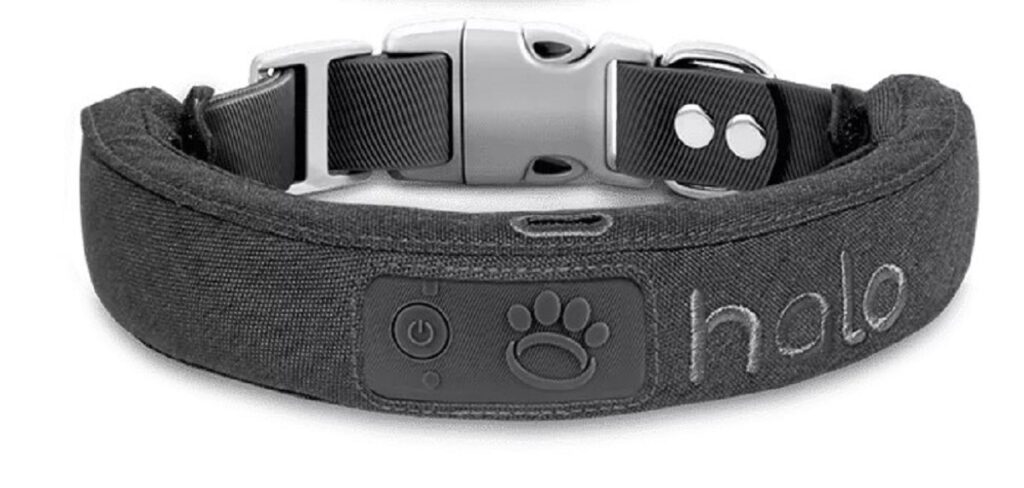 STYLE: WIRELESS DOG FENCE
SPECIAL FEATURE: ALL-IN-ONE SAFETY SOLUTION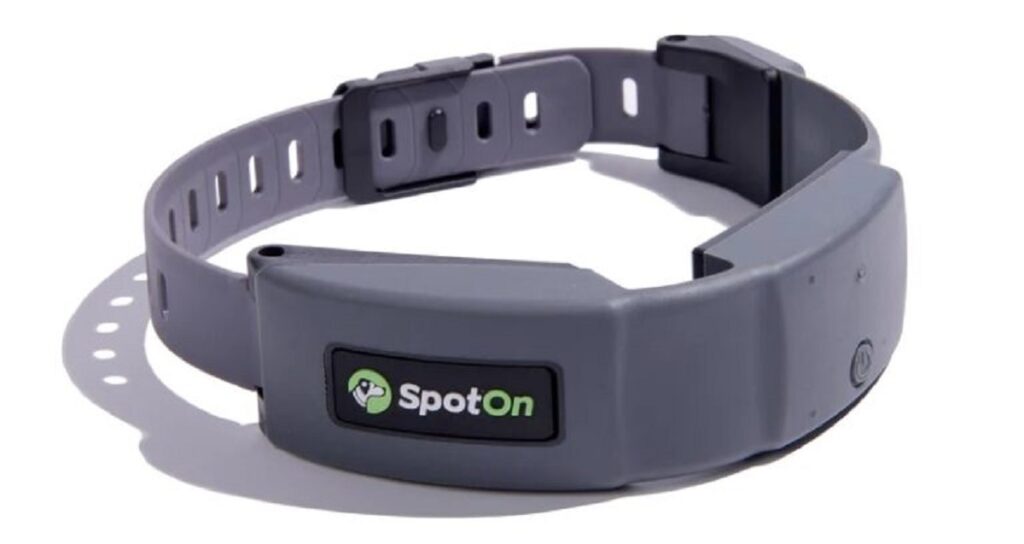 STYLE: GPS TRACKER
SPECIAL FEATURE: RELIABLE GPS FENCES
Wireless System for a Small Yard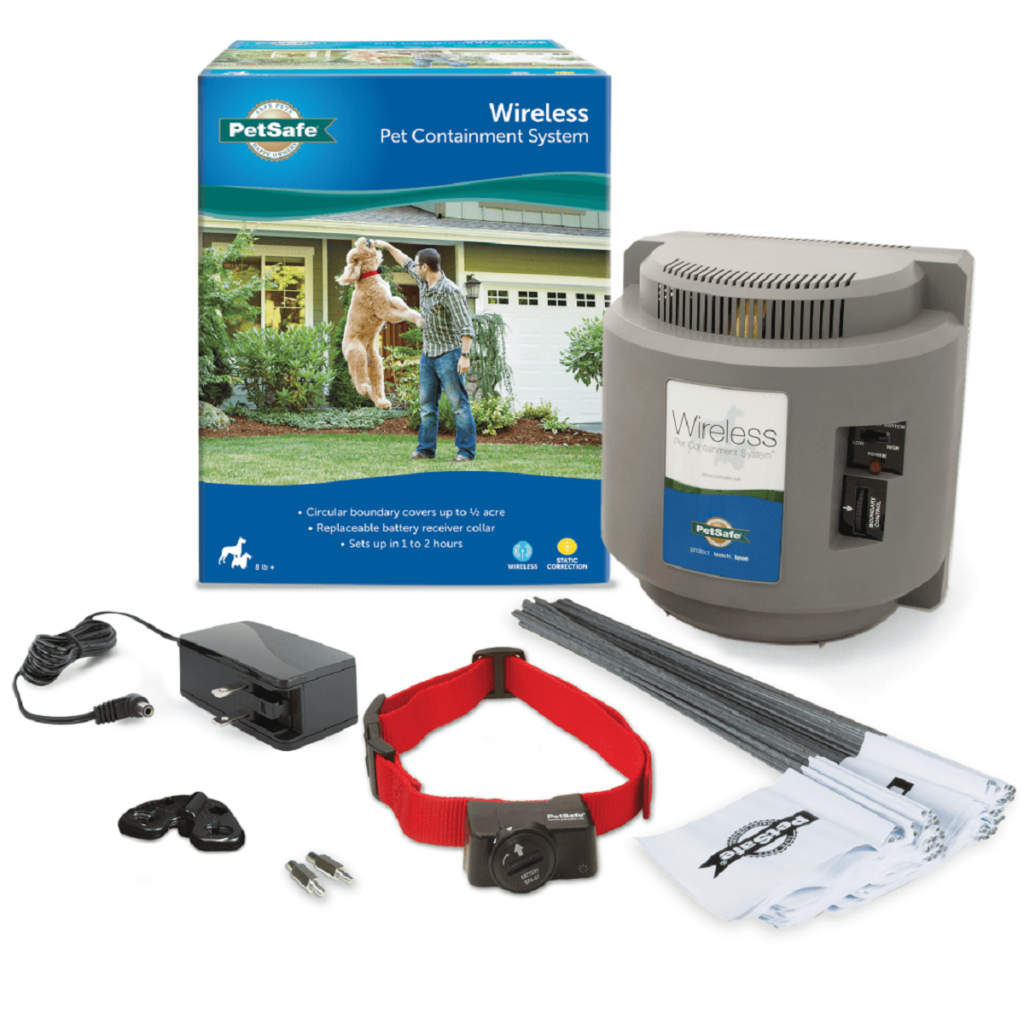 PetSafe Wireless Pet Containment System
STYLE: WIRELESS FENCE KIT
SPECIAL FEATURE:
 WATERPROOF
Choosing the Best Invisible Dog Fence 
When it comes to shopping for electric dog fences, you're going to find so many options on the market. We know it can be challenging to evaluate them all, so we've taken the liberty of going through and picking our favorites.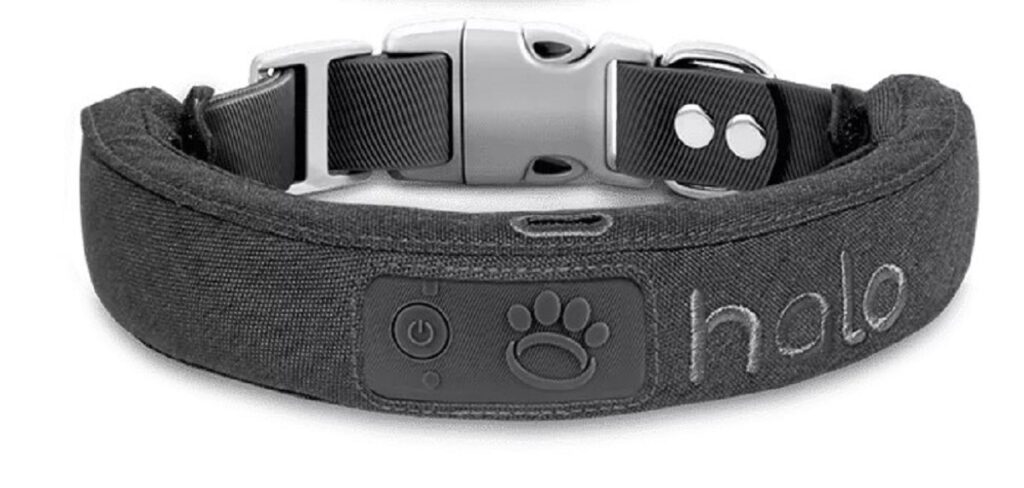 The Halo collar is designed with convenience and simplicity in mind. It's easy to set up, with no installation. If you have wanderlust, as I do, you can even take it with you on the go to set up boundaries at various locations with a few presses of a button.
Best of all, it's not limited by any physical barrier that may be in the way. When your dog approaches the boundary, the training collar emits a warning. You can customize this to be noise or vibration, or a combination of the two. You can set the collar to emit painless static pulses in an emergency situation, too.
This pet containment system also has advanced GPS tracking capabilities. Its patented technology harnesses the power of 50 satellites to give you a precise location. Plus, if you're curious about how active your pet is, you can get that information through the activity tracker, which will show you how much your dog moves, rests and participates in other activities throughout the day.
If you have a swimmer, which I do, you'll appreciate the waterproof nature of the dog collar, which means even if Fido jumps into the pool, the transmitter is protected.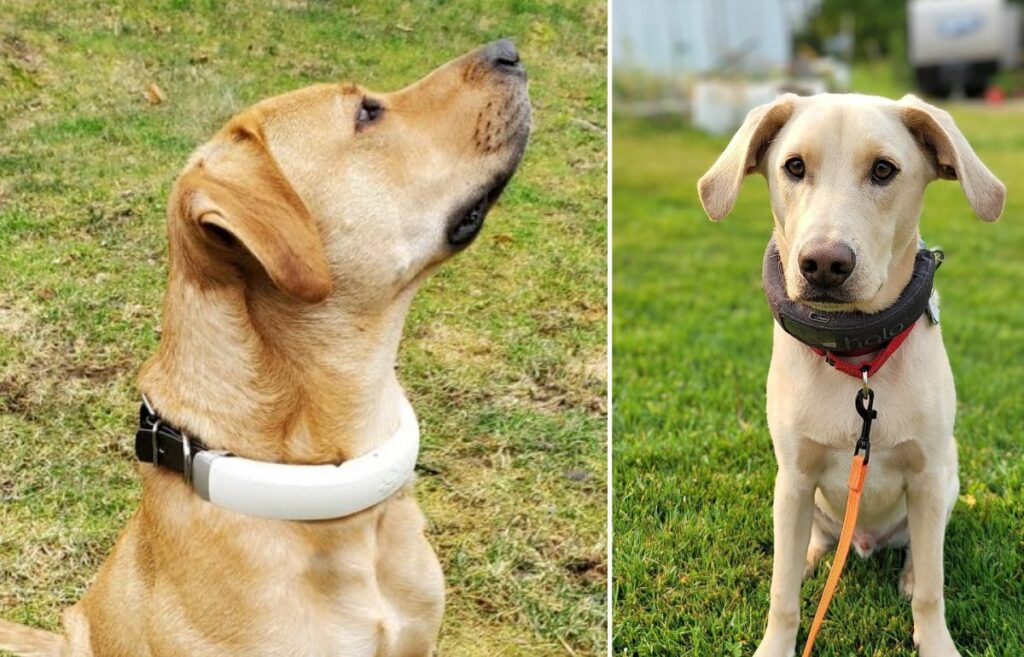 Customers love the Halo GPS pet containment system because they don't have to watch their dogs at all times, and the collar is super effective at keeping them within the established area.
Comes in S, M, and L sizes to fit most dogs

15 levels of static correction

60-day money-back guarantee
Collar is made with durable materials that stand up to the elements

20-hour battery life means you can use it all-day
May not work on small dogs with a neck size less than 11 inches

Subscription required to keep service active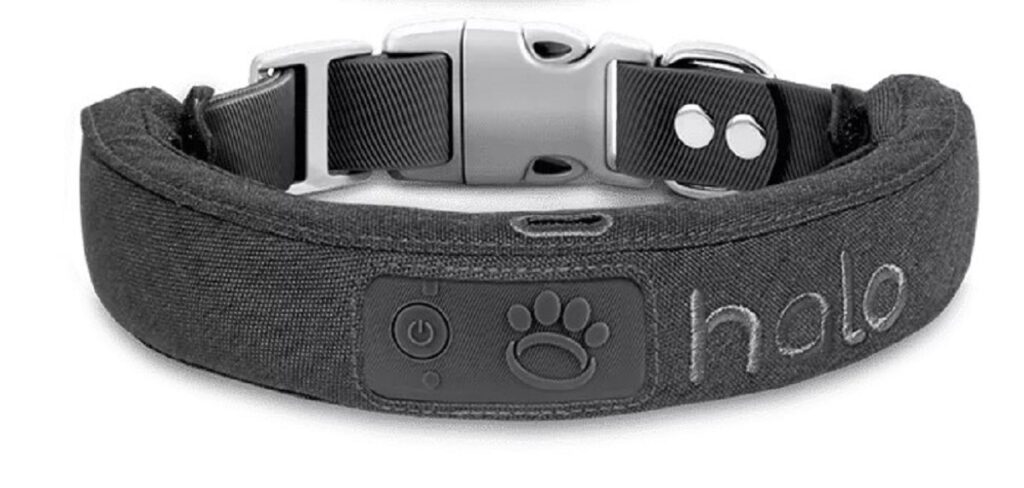 The price of Halo GPS Fence varies, so check the latest price at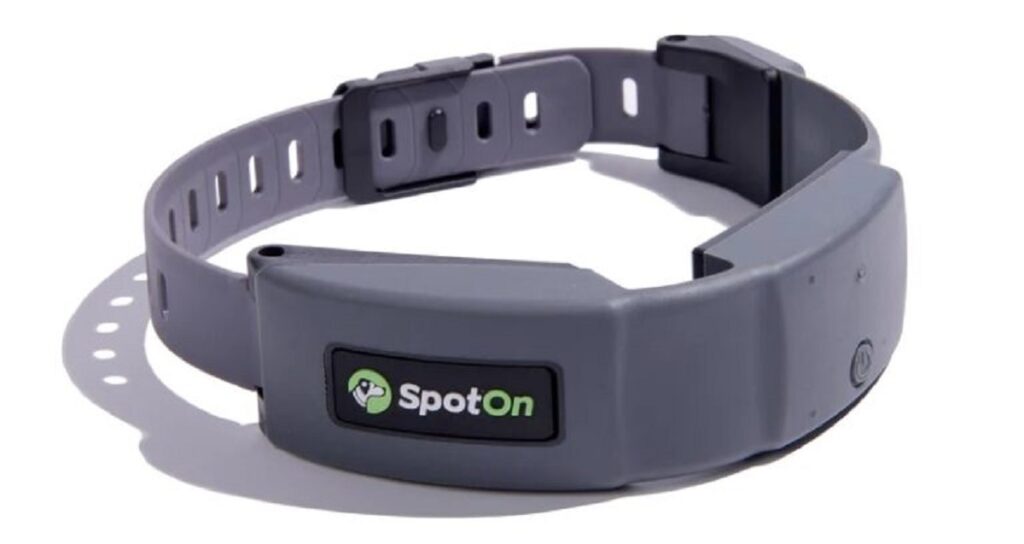 SpotOn GPS Fence is known for its expansive technology that not only keeps your pet contained, but the True Location™ GPS technology also uses 128 satellites to let you know exactly where they are at any time. 
You can set up any size dog fence to cover up to 1,000 acres and even define Keep Out Zones that restrict your pet's access. You also never have to worry about false corrections or warnings. It has 30 levels of static correction, which means it's great for stubborn dogs who need a little more encouragement to respect the boundaries.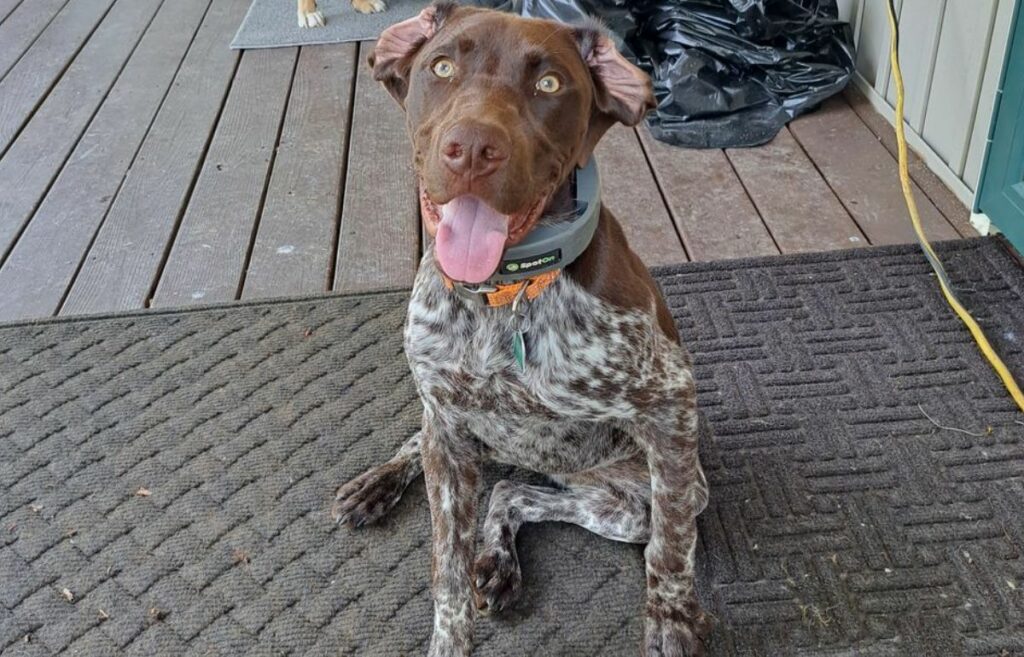 Like Halo's model, you can take this pet containment system on the go. It's one of the more expensive options, but worth every penny for the features you get. 
Pet owners who have purchased this GPS wireless dog fence revel in the fact that it helps train their dogs to recognize boundaries and keeps them contained despite any distractions that may encourage them to chase.
Waterproof construction makes it suitable for any weather or while pet is swimming

Made in the USA

90-day money-back guarantee with 1 or 2-year subscriptions
Long-lasting rechargeable batteries work up to 22 hours on a single charge

Multiple users can manage the GPS wireless dog fence as needed

No subscription required to use GPS signals
Tracking your pet requires a cellular subscription

Requires at least half-acre of land to work properly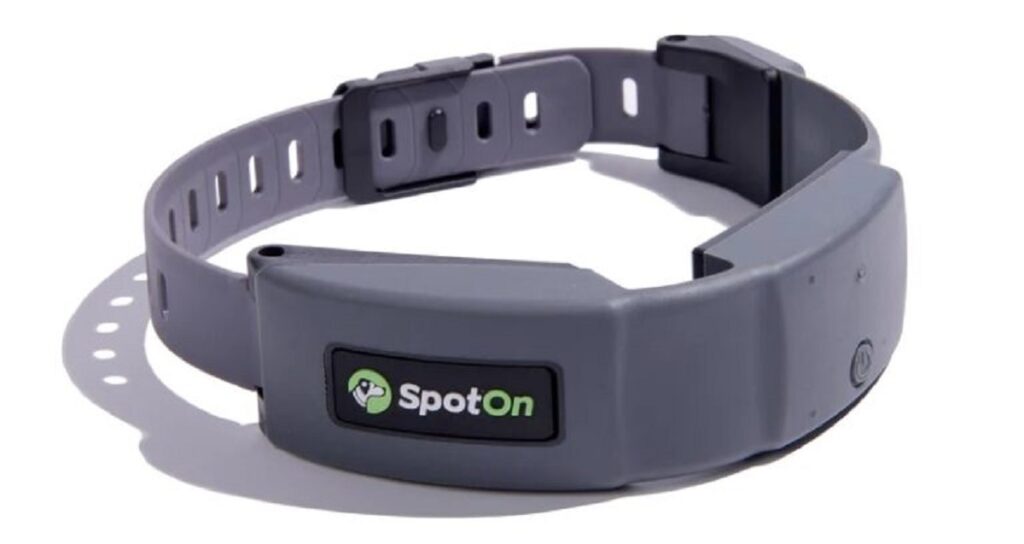 The price of SpotOn GPS Dog Fence varies, so check the latest price at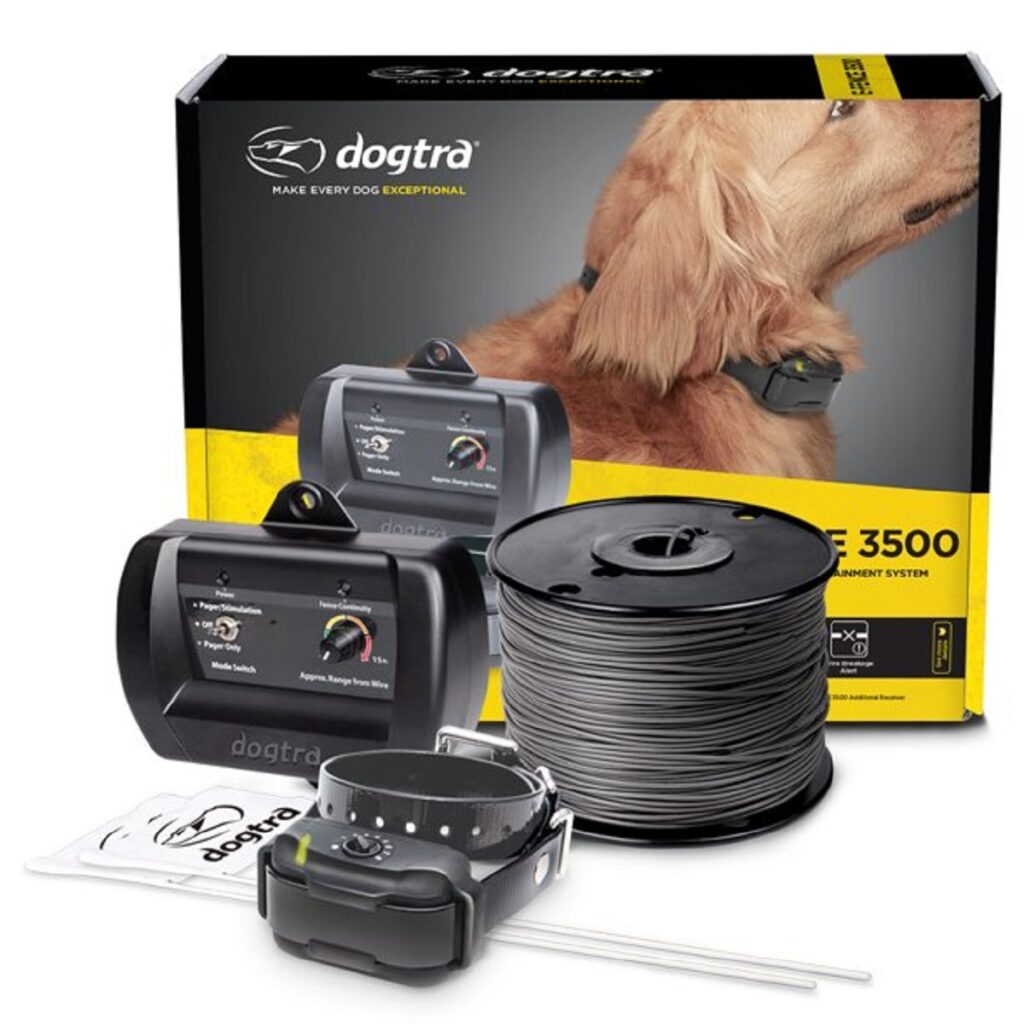 The Dogtra is an underground dog fence that comes with wire for you to set up the boundaries manually. It has a Boundary Wire Continuity Light that indicates its status — such as when it's in operation or when a wire is disconnected — so you're never left wondering if it's functional. 
The transmitter that fits on the collar has two correction modes: High-Performance Pager, which is vibration only, or High-Performance Pager, which provides a vibration warning before releasing a shock. You can also set the width of the signal to determine how close your dog can get to the boundary line before it receives a warning. 
Customers rave about how easy this electric dog fence is to install and maintain and the long-lasting battery power.
8 Correction levels

Battery life indicator on collar
Can cover up to 40 acres (with additional wiring)

Completely waterproof collar can be used in any type of weather

Filtering system eliminates false triggers

Can be expanded up to two dogs
Won't work on dogs smaller than 15 pounds

If you want to expand the area, you have to buy more wire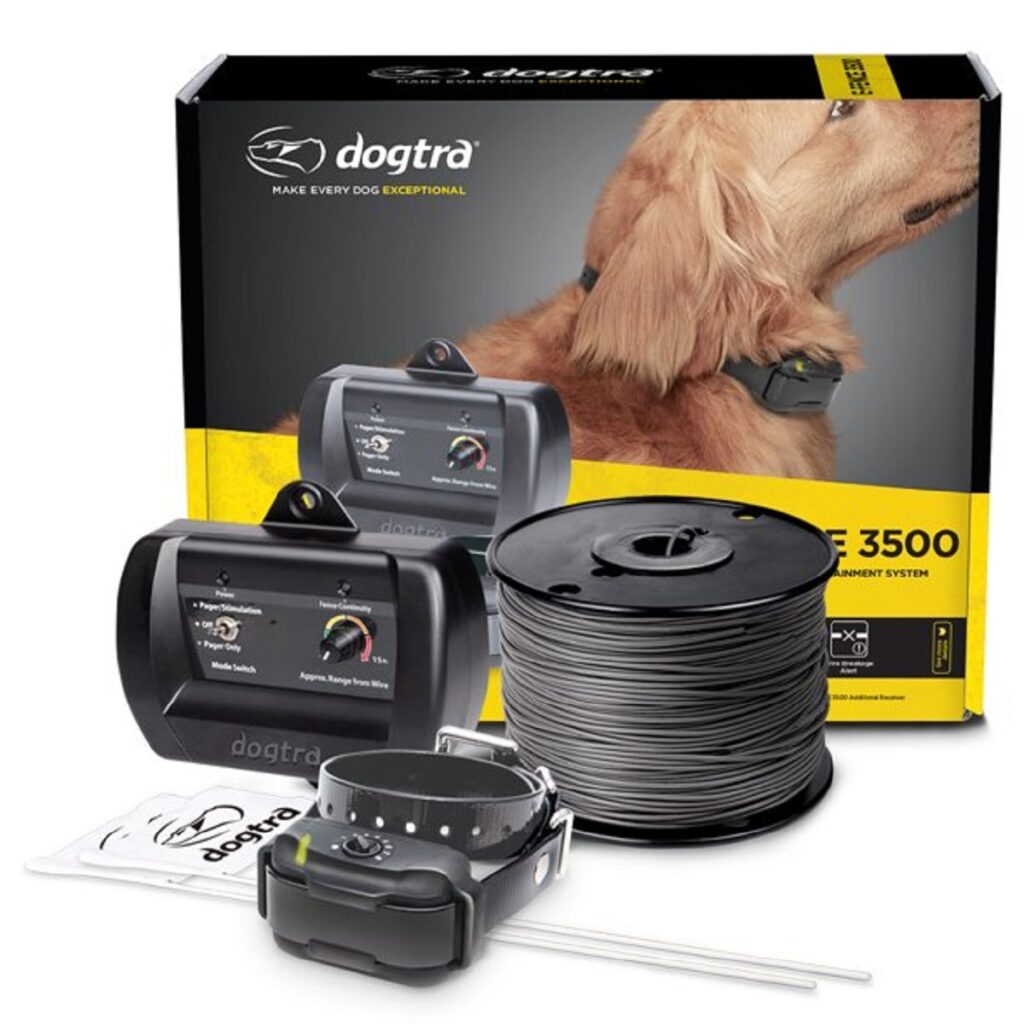 The price of Dogtra E-Fence 3500 varies, so check the latest price at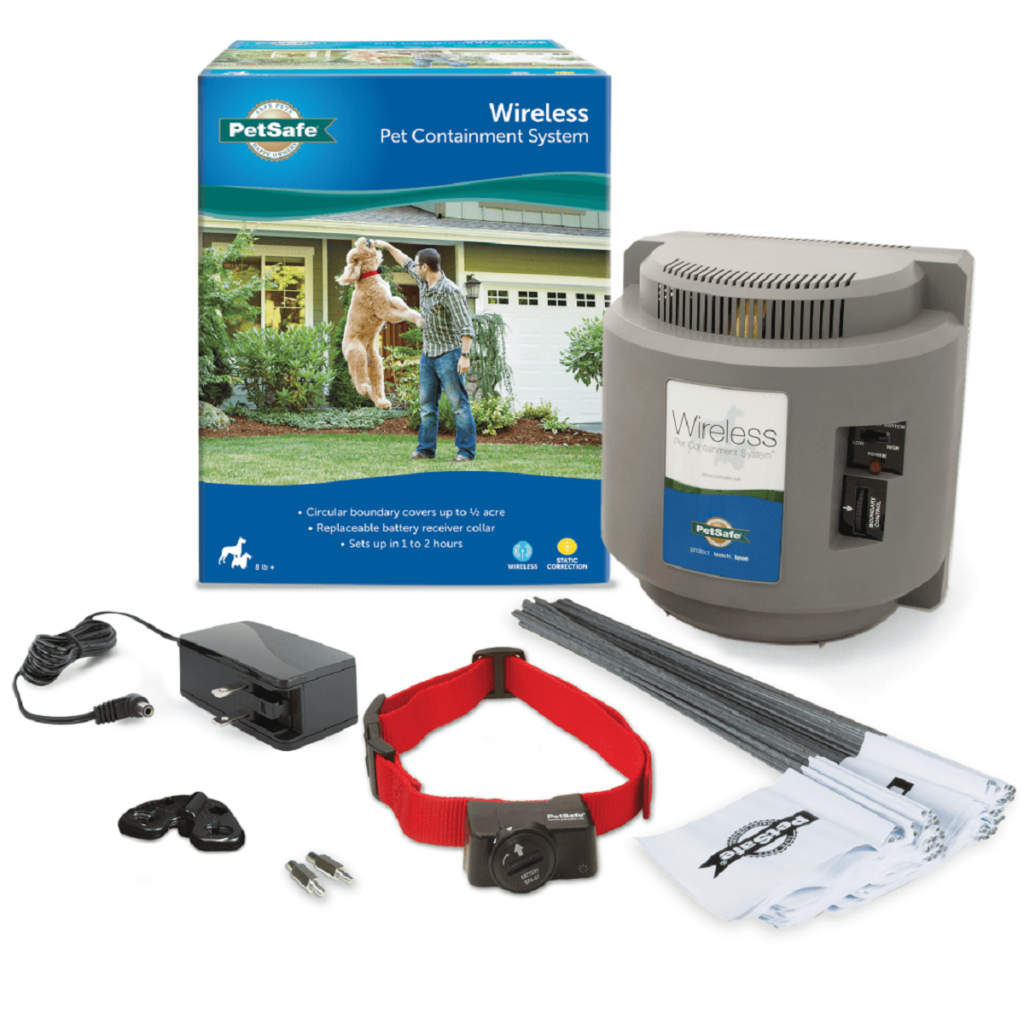 The PetSafe Wireless Pet fence lets you quickly create a circular boundary in your yard to keep your dog safe. This wireless fence system is controlled through an indoor transmitter that lets you adjust the dial to the exact dimensions. It takes approximately 1 to 2 hours to set up and can accommodate more than one dog.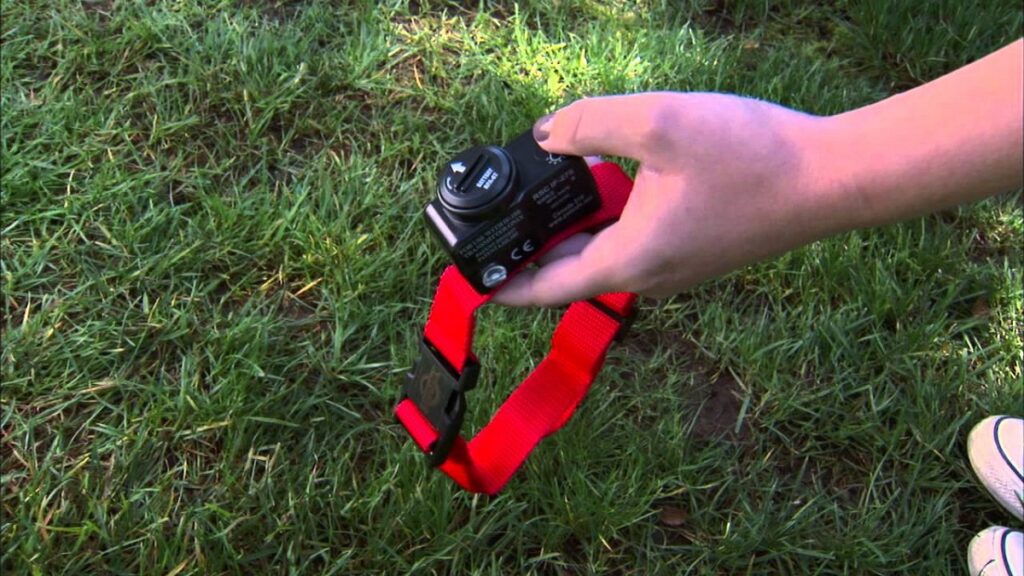 With five static correction levels, you can start off with more intense training, then gradually decrease it as your pet learns the boundary. It has a tone-only mode, or you can opt for static correction that vibrates. The transmitter for your dog's collar is waterproof, so they can wear it in all weather types. 
Customers like that it trains dogs not to leave the yard and that it's long-lasting. One has had the system for eight years and touted its longevity.
Low-battery indicator lets you know when it needs replacing

Correction zone lets static free reentry
Invisible fence system works with unlimited dogs (with additional dog collars)

Ideal for smaller dogs, 5 pounds and up
Only lets you set up a half-acre boundary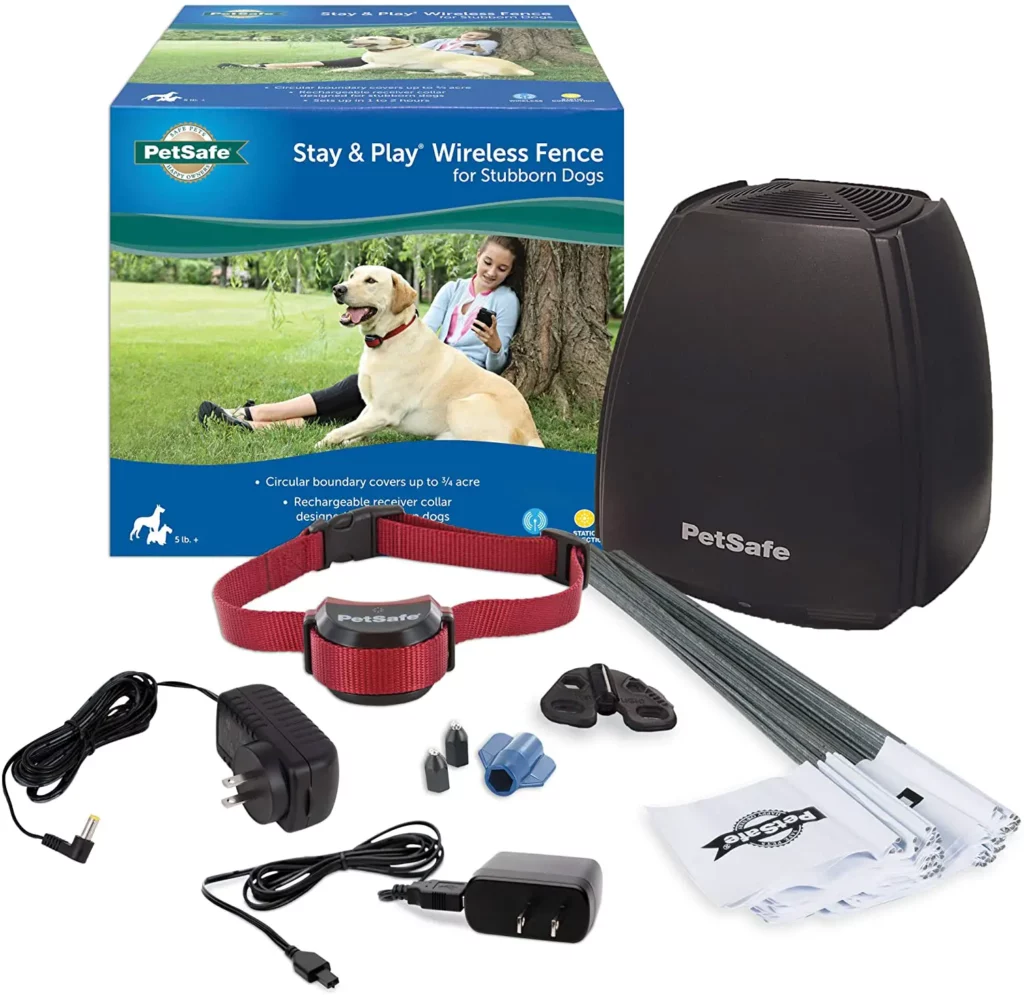 PetSafe Wireless Pet Containment System
The price of PetSafe Wireless Stubborn Dog Pet Fence varies, so check the latest price at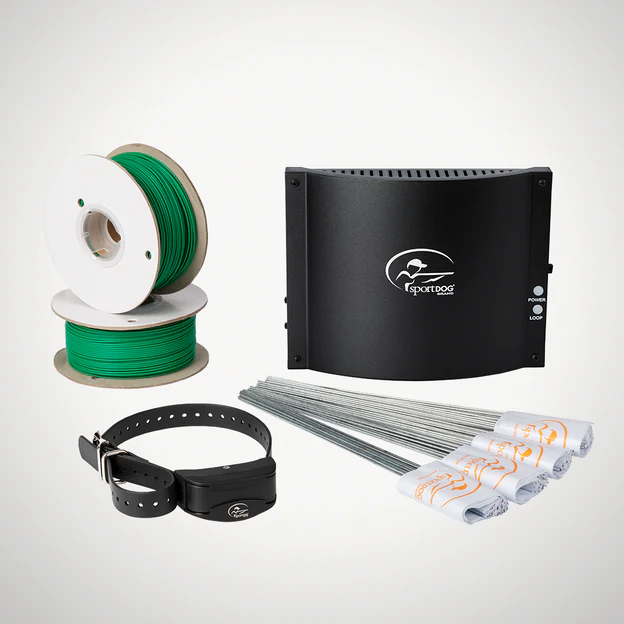 The SportDDOG underground wire fence system lets you cover up to 1-1/3 acre of land with the included 1,000 feet of wire. You can set the boundary however you like by simply burying the wire around the area you want to establish. A transmitter alarm will alert you to any broken wire that needs replacing.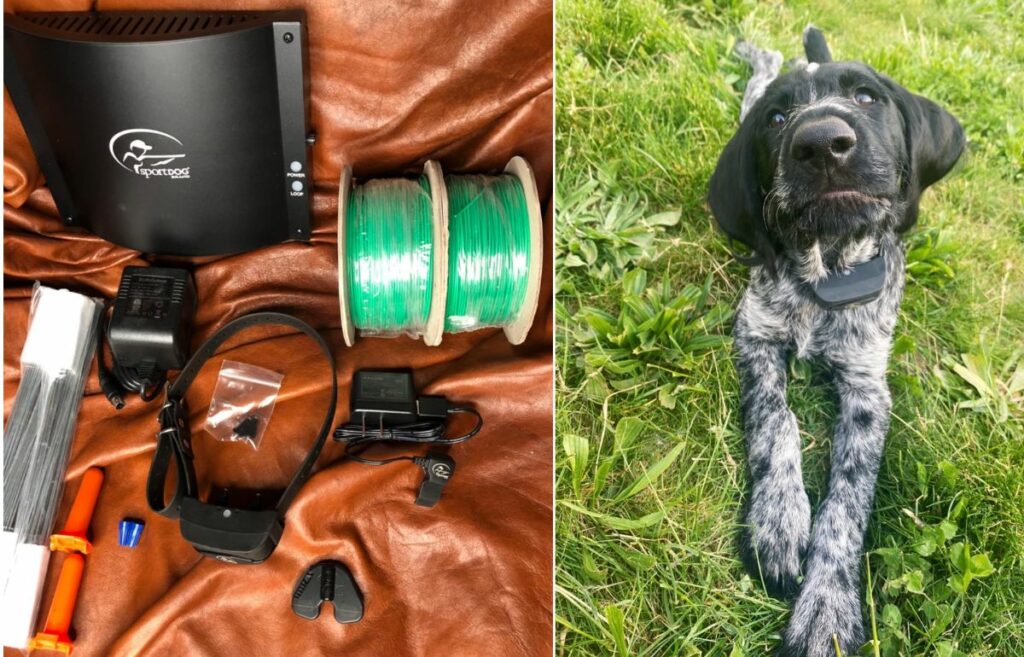 It has seven correction levels, with a setting for tone and vibration. If your dog continues to the boundary, it will deliver a safe static stimulation to catch its attention. However, it has an Anti-Linger feature that saves battery power should Fido decide he likes pushing the boundary and staying within the warning area. 
Customers who bought this in-ground dog fence system liked that it was easy to install and praised the customer support available for the product. Some called it the best underground dog fence they'd used.
Expandable with purchase of extra wire

Submersible up to 25 feet with DryTek® technology
Can purchase multiple collars to use system with multiple pets

Long battery life, lasts between 1 to 2 months, depending on use
Won't work with toy breeds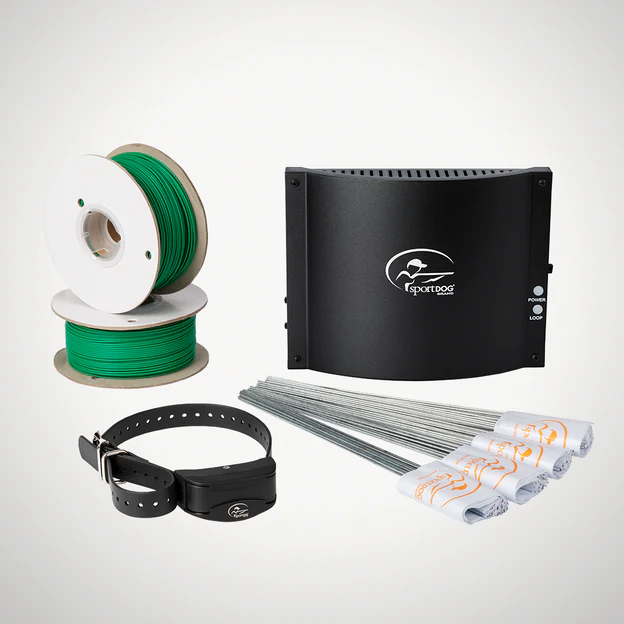 SportDOG Brand Rechargeable In-Ground Fence Systems
The price of SportDOG Brand Rechargeable In-Ground Fence Systems varies, so check the latest price at
Buying Guide to Choose the Best Invisible Fence for Your Dog
When it comes to buying the best invisible fences, there are several different elements you'll want to compare as a dog owner in order to find the best fit for you. Not all fences are created equal, so knowing what you're looking for is important. Here are some things to keep in mind. 
Coverage is very important because not all wireless fences are designed the same. Most have a boundary limitation, but the size of the area it covers differs between brands and models. Some require at least half an acre of land and aren't good for small yards, while others have no restrictions.
Some can cover a large yard, while some are limited to the size of a moderate backyard. Consider the amount of land you have when purchasing the best wireless dog fence. 
Another important consideration to keep in mind is the installation. How easy is it to set up? Some invisible fences are ready to go in mere minutes, while some require you to set up a physical boundary in the form of wire. 
This brings us to the issue of choosing wired fences vs. wireless dog fences. Does the fencing system require you to bury the wire, or is it simply a virtual option? There are benefits to both. For example, a wireless dog fence system means you have the flexibility to adjust the boundaries.
With buried wire, you're limited to where you can place the material, but it comes with the added perk of being able to define the invisible fence area more accurately. You could even create a circular boundary if you wanted. However, you might also have to learn how to find a break in an underground dog fence to fix wires occasionally.
How long do you plan to leave your dog outside each day? For example, if you like giving your dog the freedom to run all day while you're at work, you'll want a receiver collar with extended battery power. If you use it just to let your dog out to do his or her business for a few minutes at a time each day, one with a shorter collar battery length will suffice. 
Finally, you'll want to consider your pet's behavior. Are they stubborn, or do they go with the flow? For dogs that like to push their boundaries — pun intended — you'll want a system that comes with several levels of static correction. Over time, you can decrease the adjustable settings as your pup comes to learn and respect the boundaries. 
When shopping for the best invisible dog fences, remember that they can be an amazing training tool for your dogs while giving them the freedom to run around and play.
The wireless pet containment system establishes a strict boundary that you set rather than being limited to what a traditional, in-ground fence covers. You can even use them on other animals, with some limitations; just check with the manufacturer for their recommendations.
Finally, consider an electric fence system with money-back guarantees or a warranty to prolong your investment.