If your dog is proactive and loves to roam around the town without your permit and ends up getting lost, then it is high time you should install a wireless dog fence. Wireless fences are not only used to keep your pup safe but also can be used to train your moody pup.
According to the American Humane Association, about 10 million dogs and cats are lost or stolen in the U.S. each year. We understand that nothing can be more depressing for pet parents than to lose their fur baby. 
Wireless fences make you stress-free from digging into your picturesque garden, and if your pup jumps off the physical fence, no worries, wireless fences are the ultimate solution to this problem.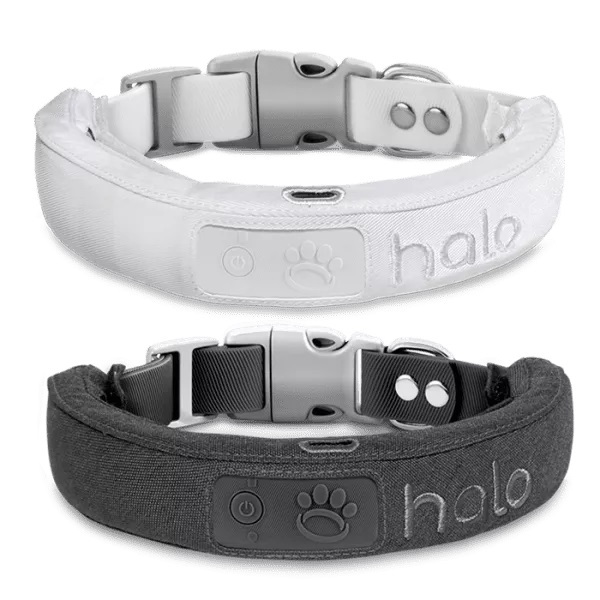 Halo 2+ with Cesar Millan
Use Code: CELEBRATE to get $375 off your new Halo Collar
Now you might be thinking that with so many different types of wireless fences on the market, which one is best for your furry friend? We got your back and reviewed the best in this competitive market where every other brand claims it stands out the best.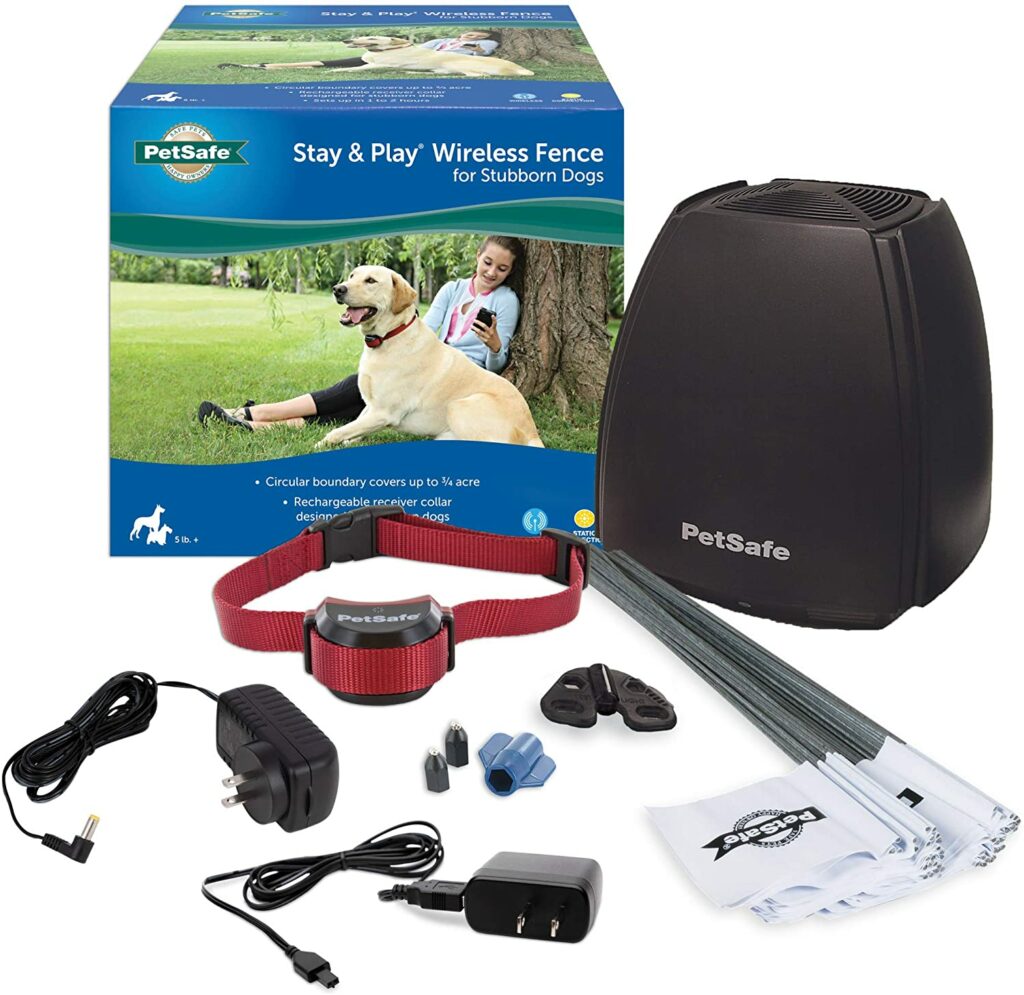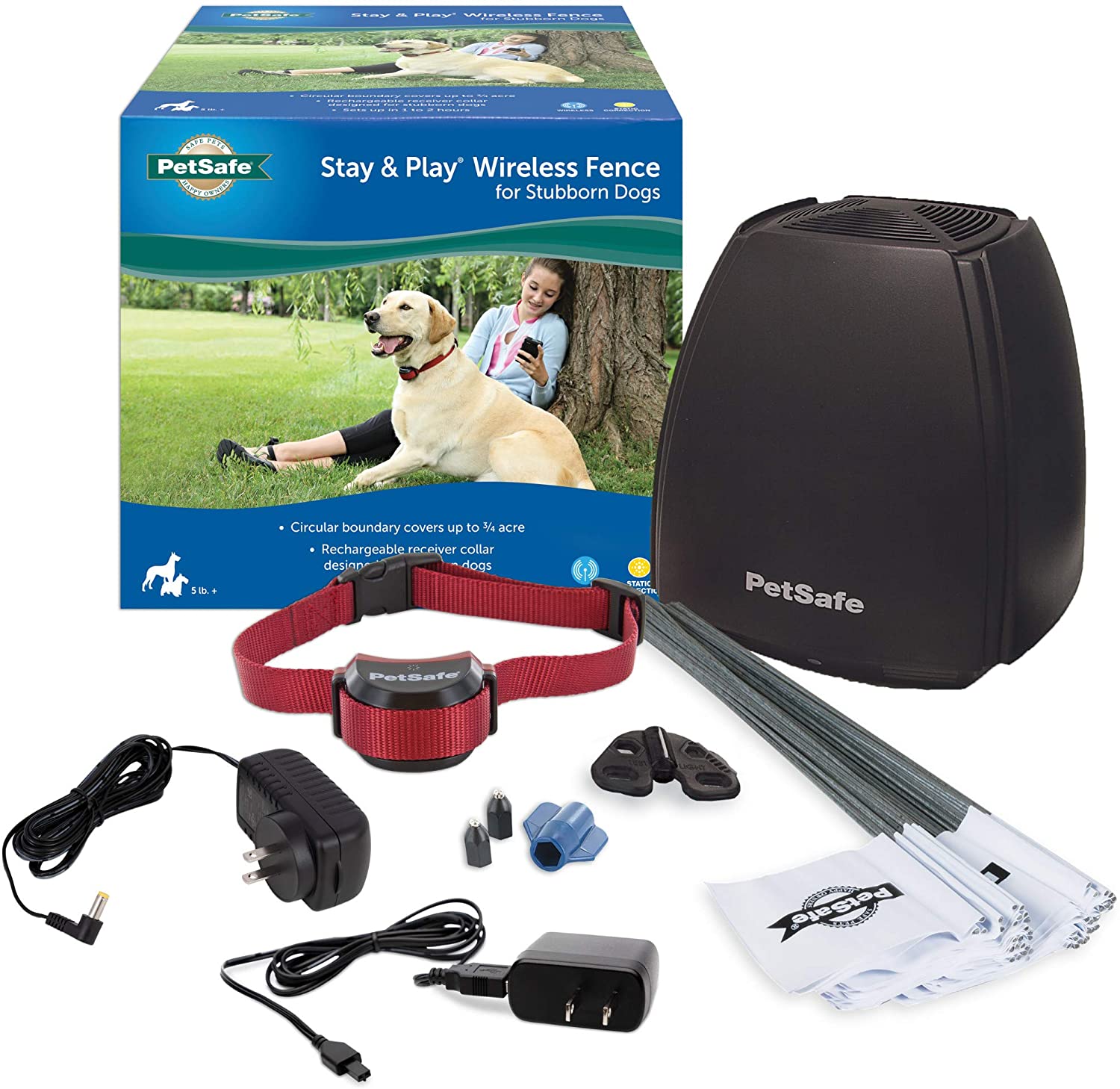 PetSafe Wireless Stubborn Dog Pet Fence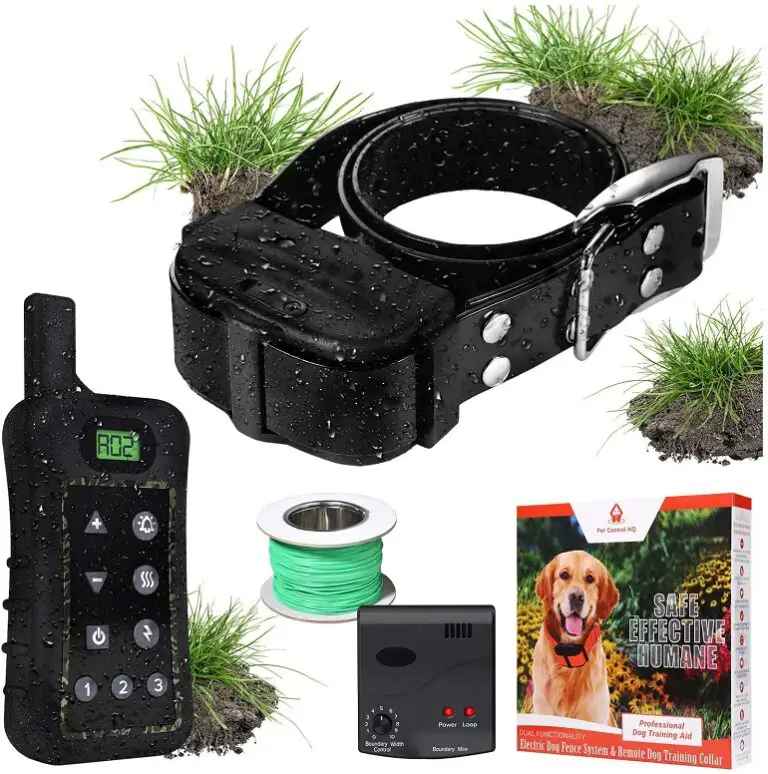 Pet Control HQ Dog Containment System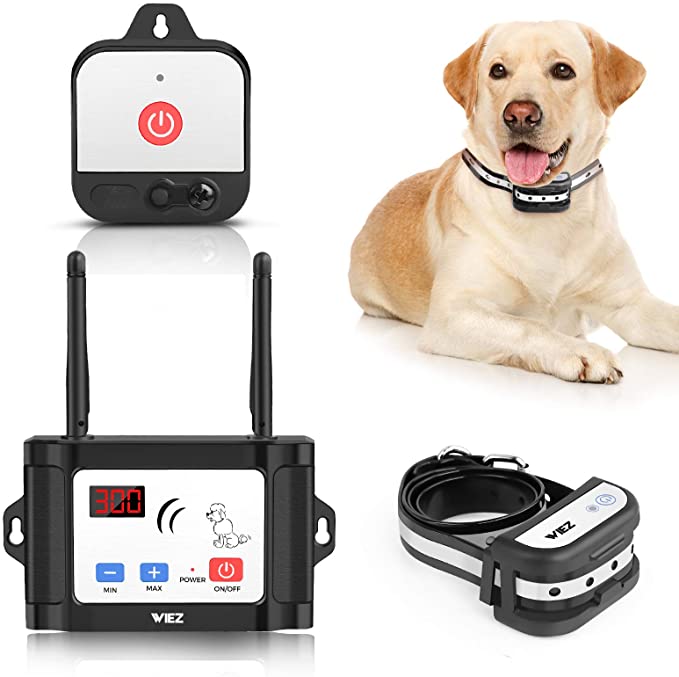 WIEZ Wireless Dog Fence & Training Collar
Effective Dog Training Fence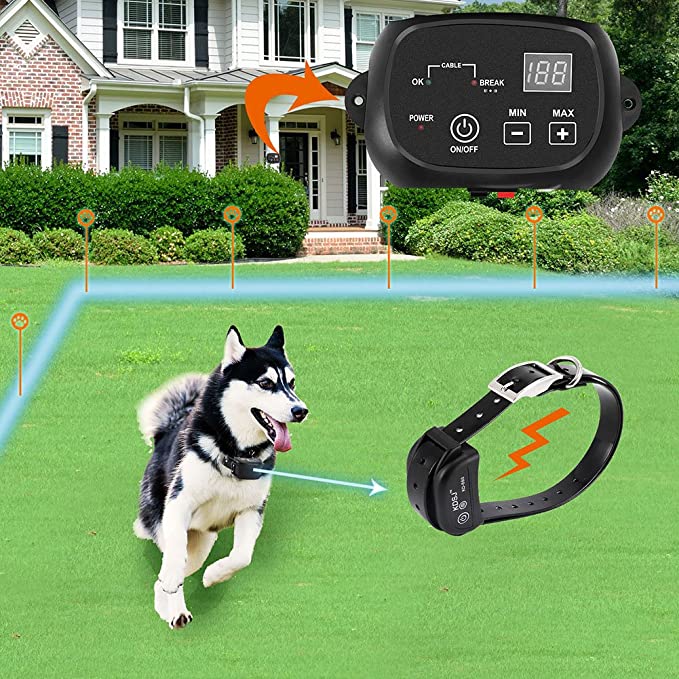 COVONO Electric Dog Fence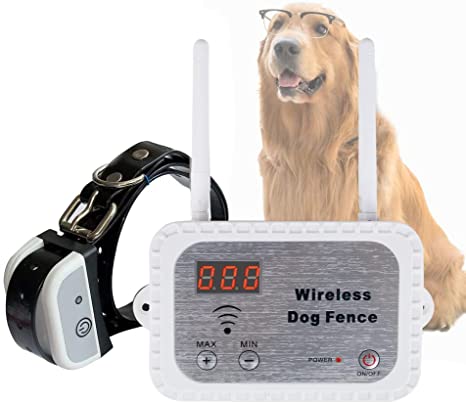 JUSTPET Wireless Dog Fence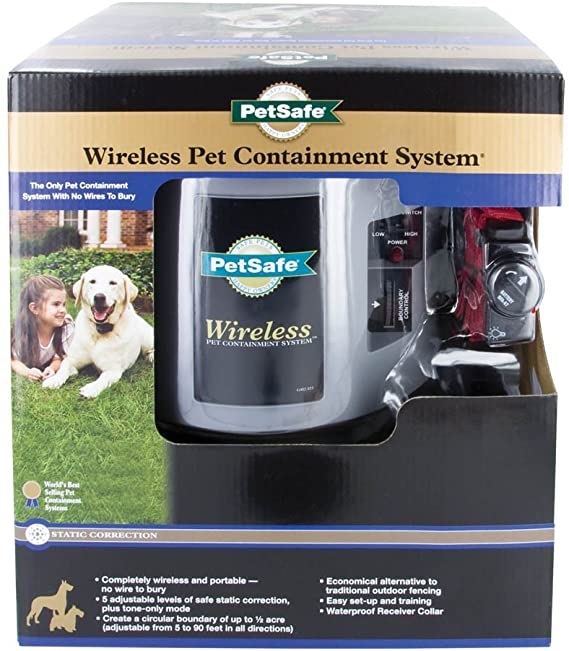 PetSafe PIF-300 Wireless 2-Dog Fence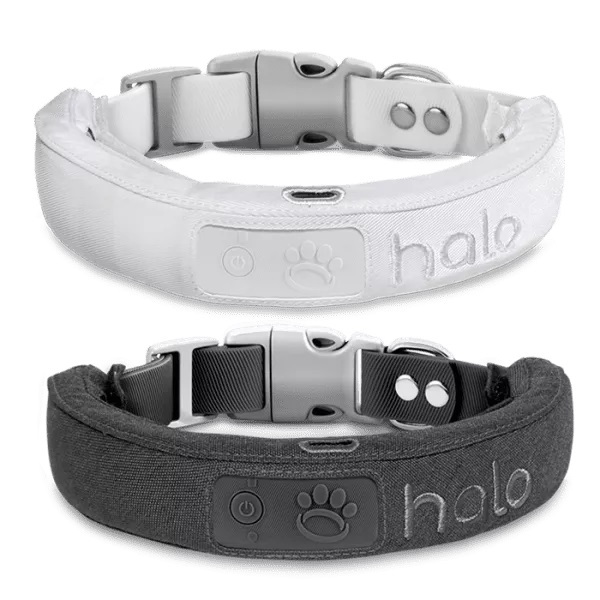 Halo 2+ with Cesar Millan
This article will cover all the information you need to know to keep your dog contained in safe boundaries, setting up one, its effectiveness, and why they are better than traditional fencing.
Hold your cup of coffee, sit back, and read to select the best amongst all.
Our Top 8 Picks for the Best Wireless Dog Fence System
We've done all of the hard work for you by researching and reviewing the top 8 models on the market so that you can make an informed decision about which one is right for you and your pet.
Our top 8 picks for the best wireless fence system for pets will help keep your furry friend safe and sound at home. Let us get into our wireless dog fence reviews!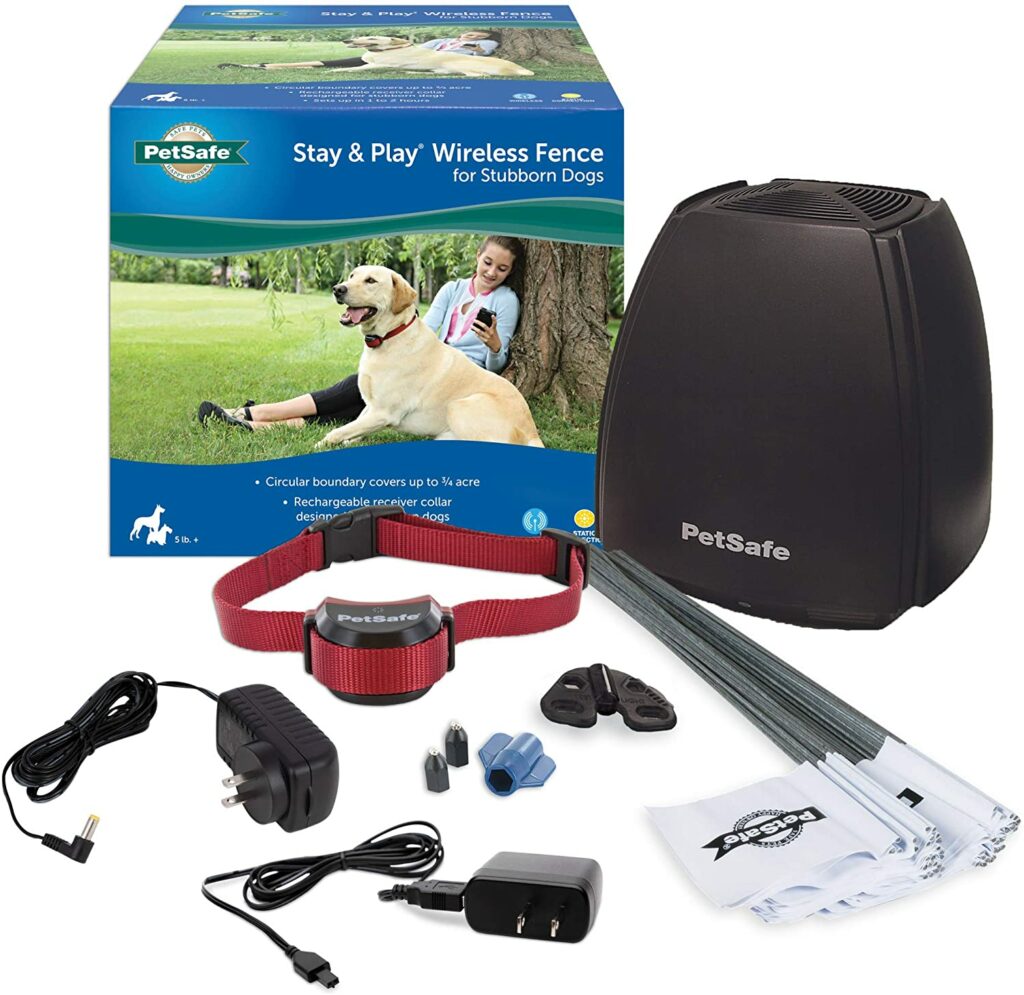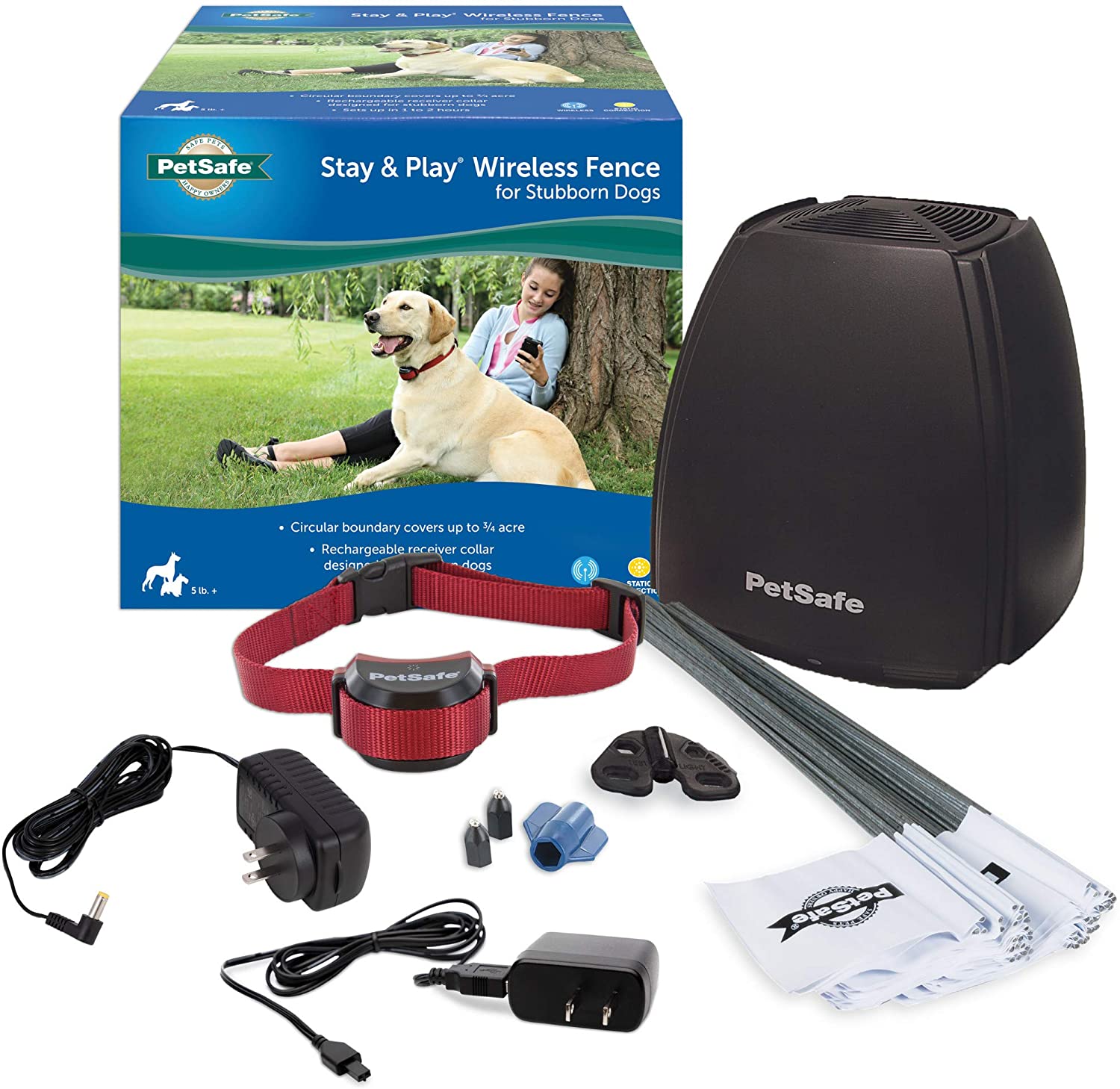 PetSafe stay play wireless is a big name in the dog fencing industry, and in fact, the company has been an icon in pet products for more than 20 years.
Their stay-and-play wireless fence is excellent for even the most persistent dogs, who don't care about boundaries.
This play wireless fence system creates a circular invisible boundary line of 105 ft in all directions from where you install the transmitter. It gives our furry friends a large play area to play and enjoy. The collar in this wireless electric dog fence has 1 level of tone and 5 levels of static corrections. In addition, it doesn't correct your dog when they re-enter after they leave.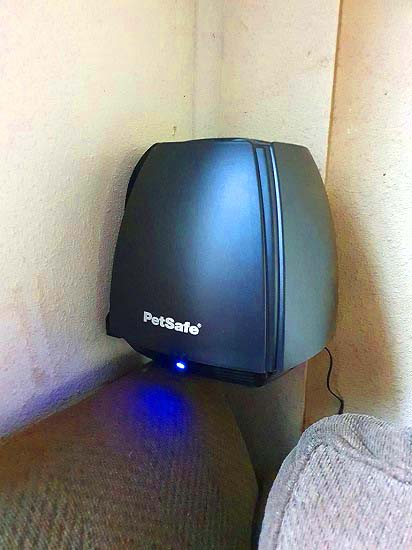 You can train as many pets by purchasing more collars as many you want. It is portable, water-resistant, and extremely durable, making it great for travel. The collar's battery timing is the best, and there is also a low battery indicator so you can put it on charge timely.
With this best invisible dog fence, you can add additional transmitters and collars to cover more area. The kit is very pocket friendly and comes with all the things you will need to set up the fence with ease.
Up to 0.75-acre circular coverage
5 correction levels
Portable and weatherproof collar with a size range of 6-28 inches
Includes 50 training boundary flags, test light tool
Short and long contact points for short or long-haired pets
Recharged collar lasts up to 3 weeks
Low battery indicator
Many dog owners and trainers admire that every collar's correction level can be adjusted separately for every pet in the house with the same transmitter.
Customers are pleased that it provides a sound-only training mode for small dogs.
Buyers mention that it is highly durable, weatherproof, and effective.
Some owners complain that the higher correction levels give strong shocks, which is unsuitable.
Our testers loved this wireless system, and they enjoyed that this wireless fence was easy to set up than the traditional dog fence that requires a burring of wires. They were highly satisfied with the effectiveness of this wireless fence.
The team gave this the best reviews and suggested using the stay-and-play wireless fence for stubborn dogs. Always start with the low correction settings, as this system has a learning curve.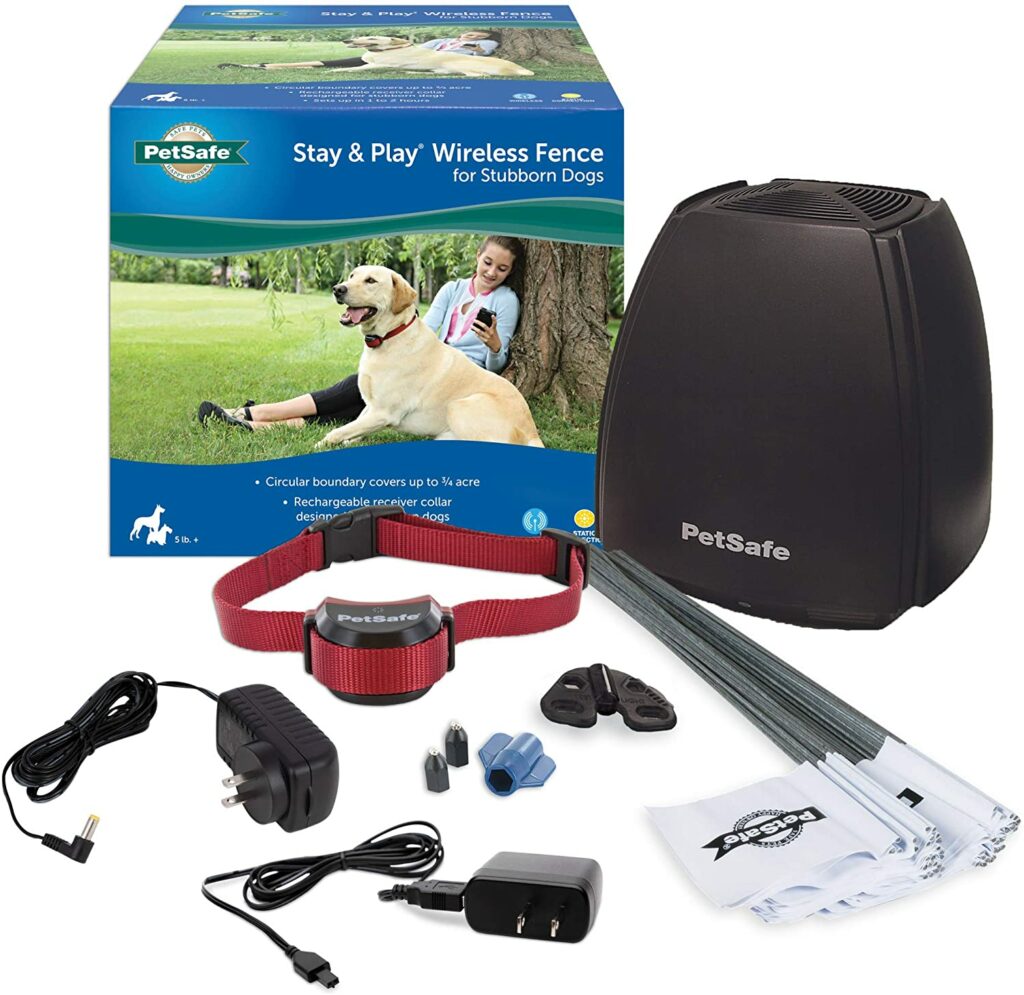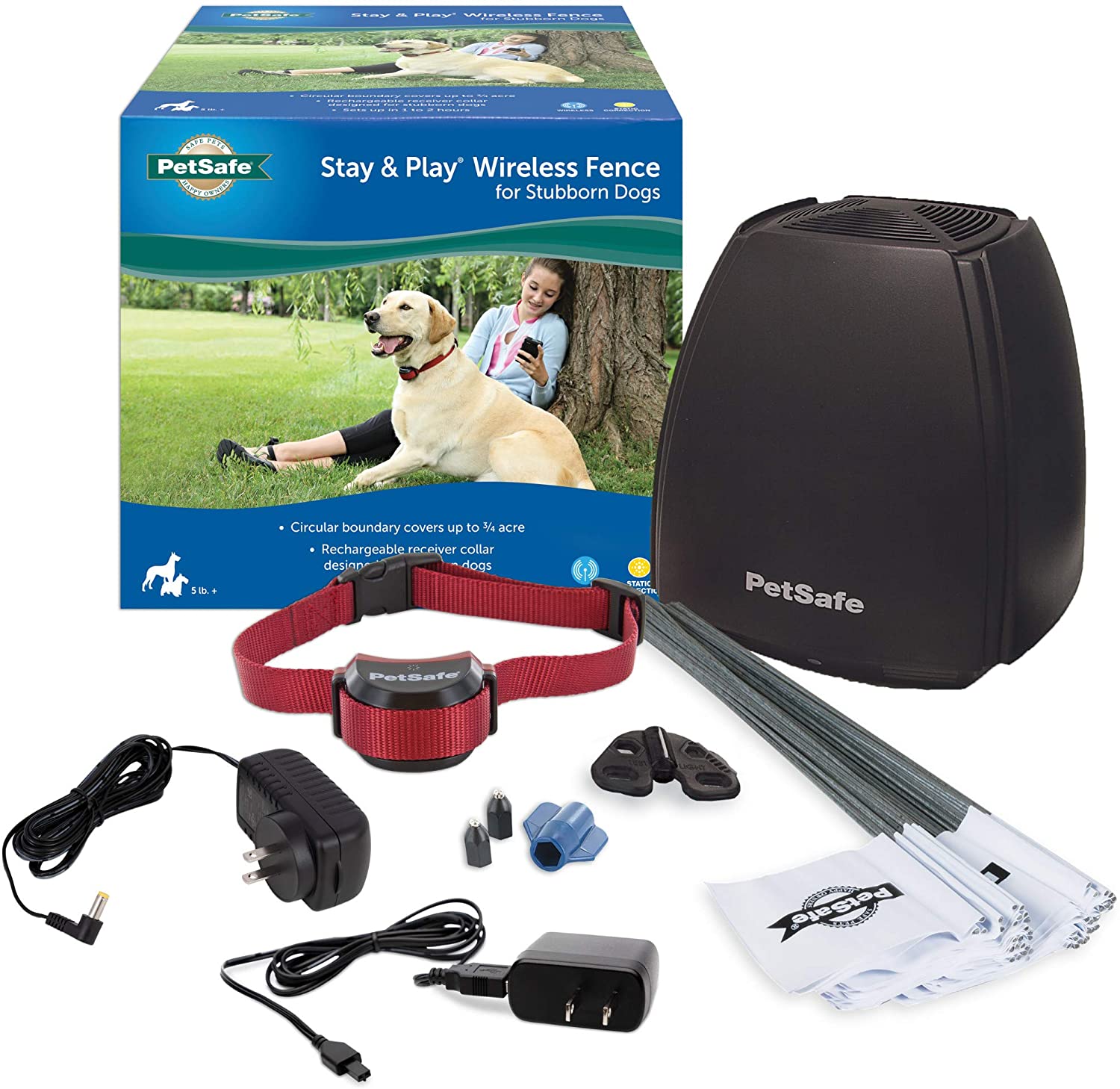 PetSafe Wireless Stubborn Dog Pet Fence
The price of PetSafe Wireless Stubborn Dog Pet Fence varies, so check the latest price at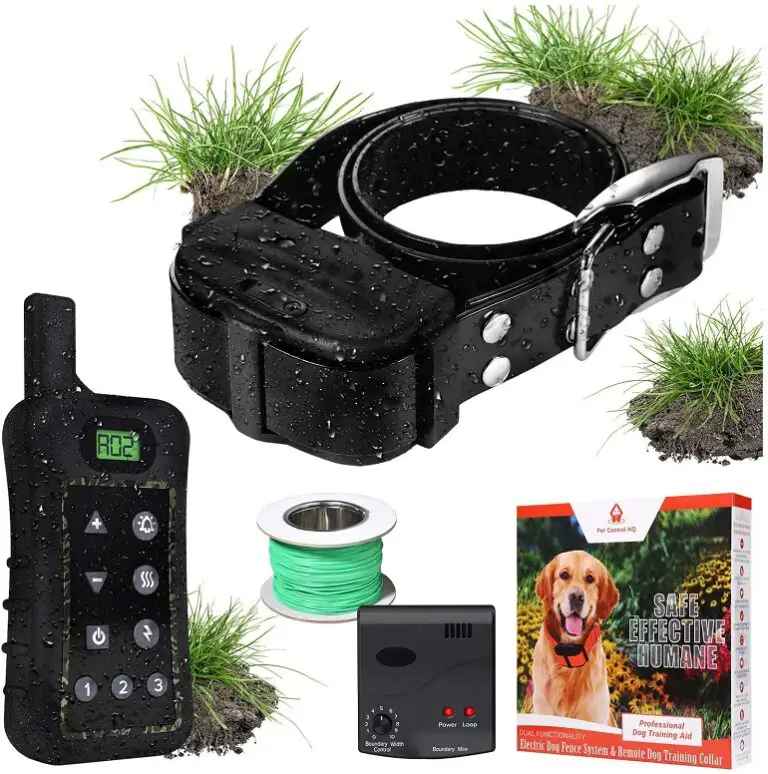 The Pet Control Headquarters is the go-to store for many pet lovers. The system is made for dogs who drive their owners and neighbors nuts by digging, jumping, escaping, chasing chickens, and unwanted barking behavior.
This unique wireless containment system is made for owners with huge yards or complicated space planes. It provides your canine with a safe training area of 10 acres. This wireless fence combines an in-ground fence and a wireless dog training system.
This invisible fence keeps your dog safely contained in a customizable area, with its shock collars having 1-10 correction levels for a fast perimeter training process. In addition, this heavy-duty 12-hour E-collar features an 8-second protection shutdown switch that controls the shock for a pet.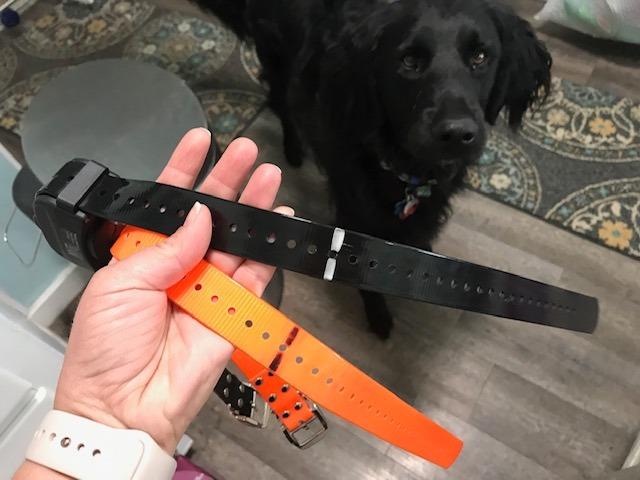 This dog shock collar with a remote is a great way to train your dog without hurting them. The system includes a perimeter dog collar and a remote dog trainer.
10 acres of coverage above and below ground
Rechargeable receiver
A dual system with the wired and wireless training system
Submersible, waterproof, and adjustable wireless dog collar
Heavy-duty solid copper core wire
Controls up to 3 pups
3 automated correction stimulus
Collar size 8 – 27 inches for pups of 11 to 154 pounds
The dog trainers admire 3 separate buttons on the remote, giving them individual control over 3 dogs simultaneously.
Many buyer reviews suggest that they are happy with the vibration mode for training. In addition, owners are highly pleased with its custom-built parameters and the huge 10-acre coverage.
Some customers complain that the receiver has to be recharged weekly.
Our team was really happy with this dual fence system by Pet control HQ. This system covered hard-to-reach areas if you have a hill or a lake house. With this wireless pet containment system, you can customize no shock zones and customer coverage with boundaries.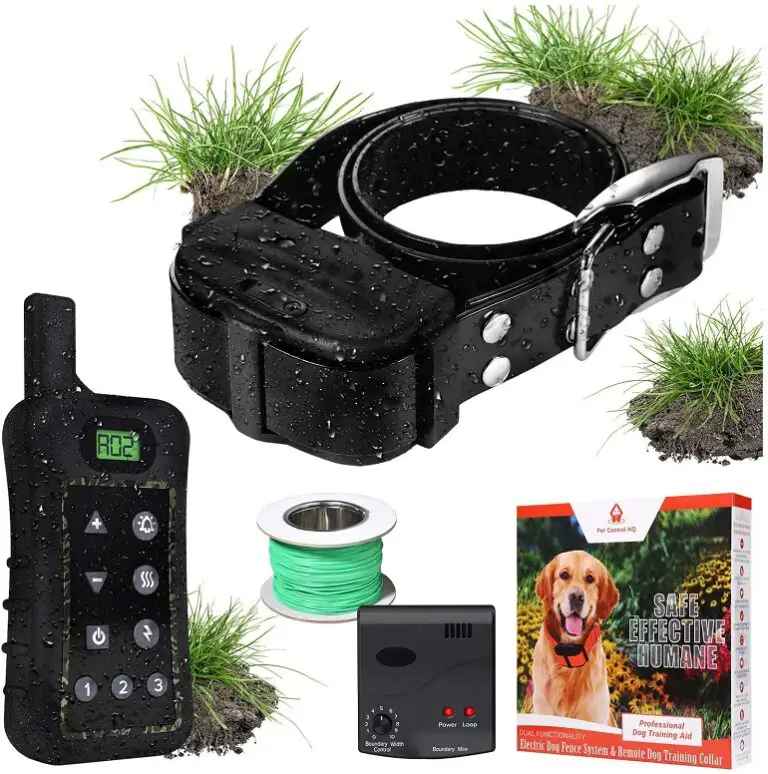 Pet Control HQ Dog Containment System
The price of "Pet Control HQ Dog Containment System" varies, so check the latest price at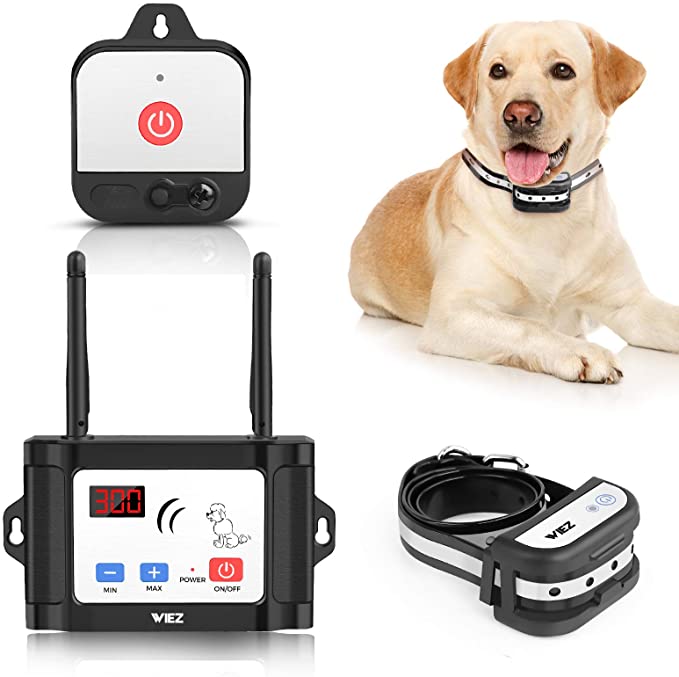 WIEZ is a big name when it comes to pet products. This dog fence works with two main components: a dual antenna transmitter and a correction collar receiver.
This wireless fence is great to use if you have multiple dogs. The receiver is safe to use on your dog and operates at a voltage of 3.7 volts. Static electricity is emitted without harming your dog's coat. The receiver has two sets of conductive columns in black silicone covers.
This dog's collar is made with earth-friendly TPU material that features a reflective belt for nighttime, which is great for watchdogs. It comes with an additional transmitter to resolve the issue of blind signal areas. In addition, the receiver will make a sound warning if your active dogs try to go out of the fenced area.
Moreover, this innovative collar comes with various covering area choices that range from 100 to 990 ft, which you can select by giving your dog as much freedom as you want.
It gives a choice between 3 correction levels. In addition, it is rechargeable which makes it another travel-friendly option.
IP65 dust-proof receiver
IPX7 water-proof collar
Eco-friendly, safe, and adjustable
Stable built-in rechargeable batteries
LED displays
Various radius control settings
Dual antenna design and 2.4GHz Technology
3 different correction modes
Collar size 8 to 28 inches, for pups 10 to 110 pounds
Owners appreciate the automatic correction system, it starts by giving a sound warning to dogs, and If they still don't listen, then there is a shock and 5 minutes of beeping.
Trainers admire that the collar has a standby mode.
You can control unlimited dogs with one transmitter.
Some buyers complain that the coverage area was not large enough compared to other electric dog fences available on the market.
The team was pleased with this wireless pet fence as it was fully portable and travel-friendly. We got the best reviews for this wireless system.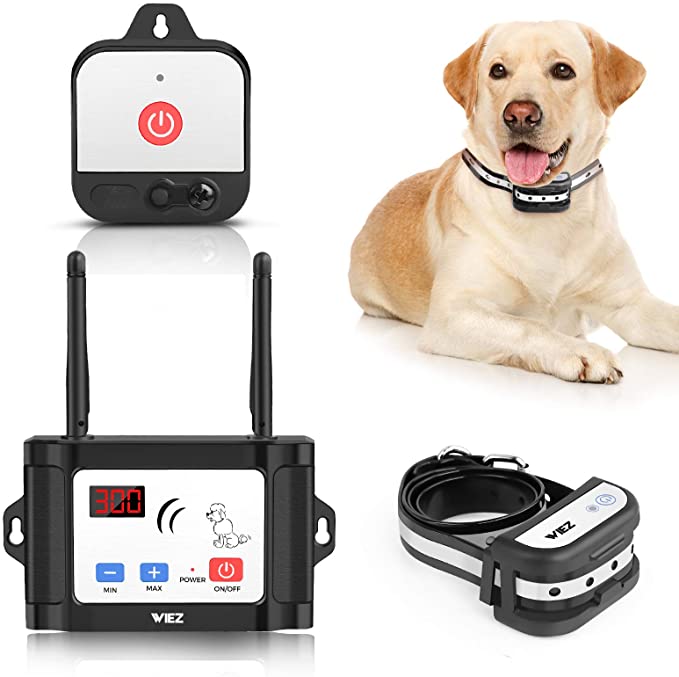 WIEZ Wireless Dog Fence & Training Collar
The price of "WIEZ Wireless Dog Fence & Training Collar" varies, so check the latest price at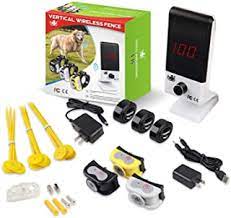 OkPet is a company always doing ingenious things using the most advanced technology, just revolutionizing the pet industry.
The product has the latest technology. For example, the signal transmission distance is long, and the penetration ability is strong. Due to these advanced features, any object will not block the signals. In addition, when the host turns it off, it does not give any shocks to the dog. 
The practical design makes the receiver vibrate first and then provides an electrostatic shock. After repeated use, the dog will realize that it must return to the safe zone when the receiver vibrates. If the dog doesn't return, the receiver will keep beeping until it returns to the pet's parents.
It comes with 3 training collar receivers that you can easily put on your pet's collar to control them.
FCC certified
1000 ft coverage
3 correction modes
21 training boundary flags
Waterproof collar
3 training collar receivers
Dog trainers appreciate that when your dog tries to escape the fenced area, the collar first provides a vibration reminder and then opts for shock punishment.
The dog won't get a static electric shock when it leaves the safe area.
After a few use, many owners said that the dog would realize it must return to the safe zone when it feels the vibration.
Some buyers complain that some stubborn dogs don't respond to the punishment.
Our team members appreciated this advanced wireless electric fence. They said it was enough to cover the entire yard of their small houses. It helped in keeping the dogs safe.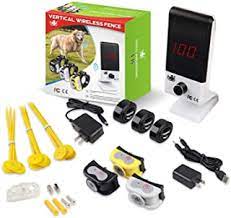 The price of "OKPET Wireless Dog Fence" varies, so check the latest price at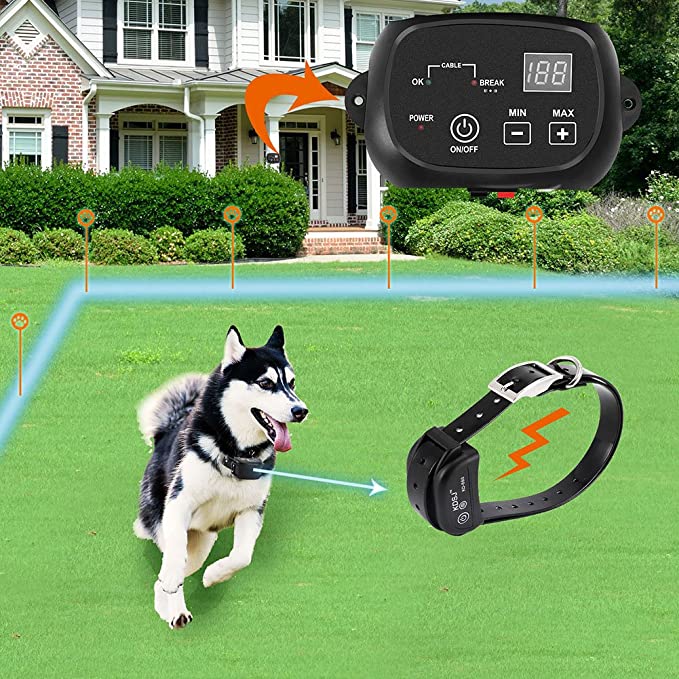 We have another powerful dual wireless electric dog fence system on our list, the most popular choice of many stubborn dog trainers.
The adjustable boundary width is formed by the adjustable signal strength so that it will be perfect for any sized pet.
This advanced technology construction has better sensitivity and anti-interference ability, making it a unique fence system than other competitors in the market. The closer your dog gets to the boundary wire, the more intense the shocks will be due to the speed detection feature.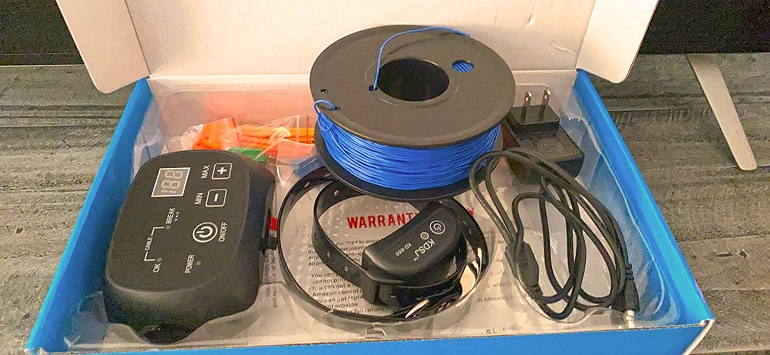 There's even an audio and visual wire break alarm on the transmitter, so you'll always know what's happening. In addition, Covono offers a lifetime guarantee for this advanced technology fence.
3/4 acre coverage
A dual system with wired and wireless receiver
Speed detection feature
Adjustable, waterproof, and rechargeable receiver
Made with high-quality material with long battery life
For dogs from 10 to 120 pounds
Several dogs who love to play in the pool approve of this water submersible collar.
Buyers are pleased that this wireless fence was easier to install than others. 
Dog owners and trainers who deal with stubborn dogs swear that this enhanced technology does very well.
They highly recommend it for training the most uncompromising furballs.
Owners complain that the system is only compatible with Covono brand dog collars and receivers.
Our team members, who had some naughty furry companions, were grateful for this electric dog fence. In addition, they appreciated the available neck size of adjustable collars.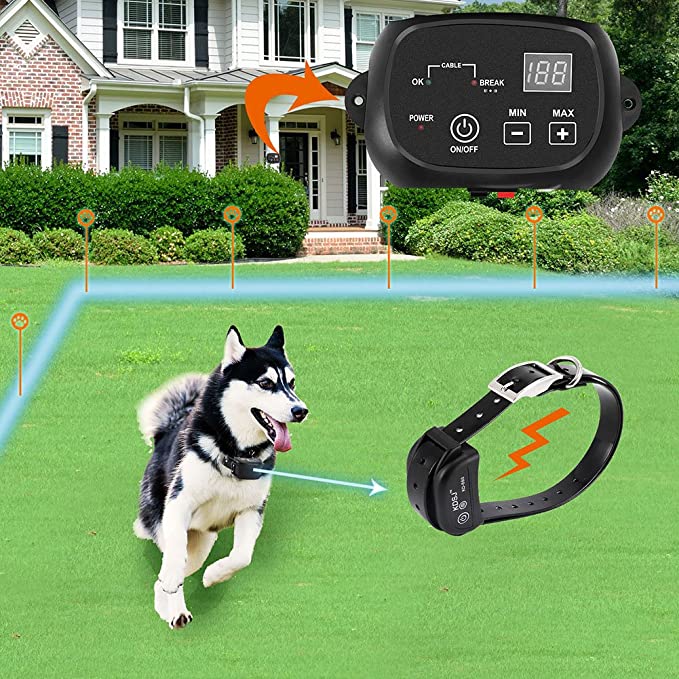 COVONO Electric Dog Fence
The price of "COVONO Electric Dog Fence" varies, so check the latest price at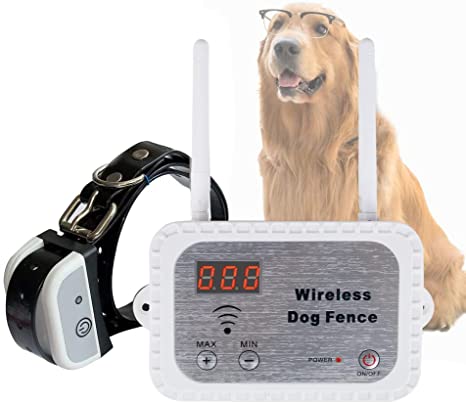 JustPet wireless dog containment system is an intelligent, innovative, and impressive product. The coverage ranges up to 3281ft which is best for larger yards and farmhouses.
Moreover, the stability of this GPS is remarkable. The adjustable boundary line gives your dog huge space to play and run. And the various correction modes make it an excellent choice for all breed types.
Justpet wireless dog fence setup is very exquisite and easy to install and operate. For example, if your dog runs out of the set range, the receiver will automatically send out a vibration or shock to remind the dog to come back to the safe area.
Wireless fence GPS location system
3 Stimulus modes with beeper, vibration, and shock
98-3280 ft (radius).
Rechargeable and waterproof receiver
Portable
Pet lovers appreciate the signal stability and accuracy of this product.
A dog owner claims that the range of this unique wireless fence system is perfect for his huge yard. It saves him a lot of money without making a wooden or metal fence around his farm.
Due to high power consumption, many buyers complain about how fast the battery dies down.
Our dog trainers and owners with multiple dogs highly recommended this innovative product. They liked the various correction modes.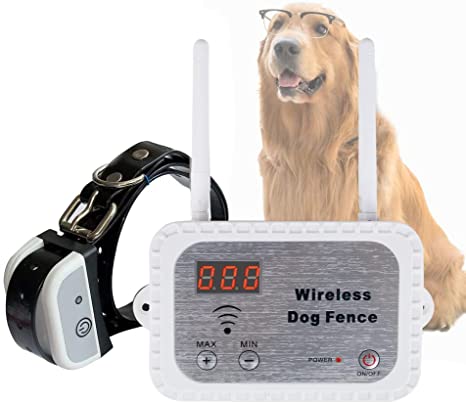 JUSTPET Wireless Dog Fence
The price of "JUSTPET Wireless Dog Fence" varies, so check the latest price at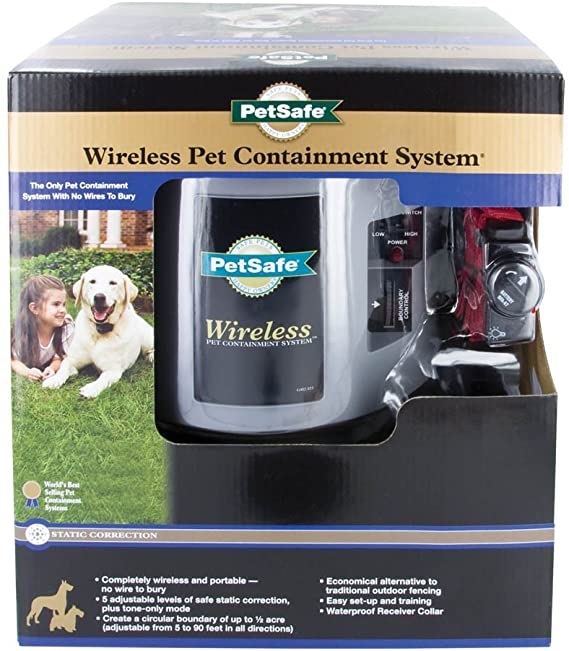 The Pet Safe Wireless Fence pet containment system is a great way to keep your pet safe. This Pet Safe wireless containment system's transmitter covers up to a 1/2 acre circular area. This dog fence system sets up in only 1-2 hours. It has the best battery life. The charged battery lasts for up to 2 months.
The collar fits neck sizes from 6-28 inches. As the name suggests, this wireless fence can train and protect more than one dog. You can purchase additional collars for multiple dogs. The transmitter emits a signal that your pet can hear. When your dog gets close to the edge of the signal, it will hear a warning beep. If it doesn't come back, it will get a static correction. This electric dog fence has 5 levels of static correction.
This fence is great for large dogs. It keeps the dogs contained and safe.
Waterproof material.
Tone-only and 5 levels of static correction
6-volt battery
2 months battery life
Neck size6-28 inch
Covers 1/2-acre
Pet owners were happy that collars were lightweight, waterproof, and durable.
Some buyers also appreciated that this fence system offers a static-free re-entry.
Many buyers complained that this dog fence was expensive compared to other fences available.
Our tester's team tested this wireless dog fence for 2 dogs, and they were amazed by the battery operation that lasted for up to 2 months. Moreover, they were also impressed by the waterproof feature. The only thing that concerned our team was the heavy price of this product.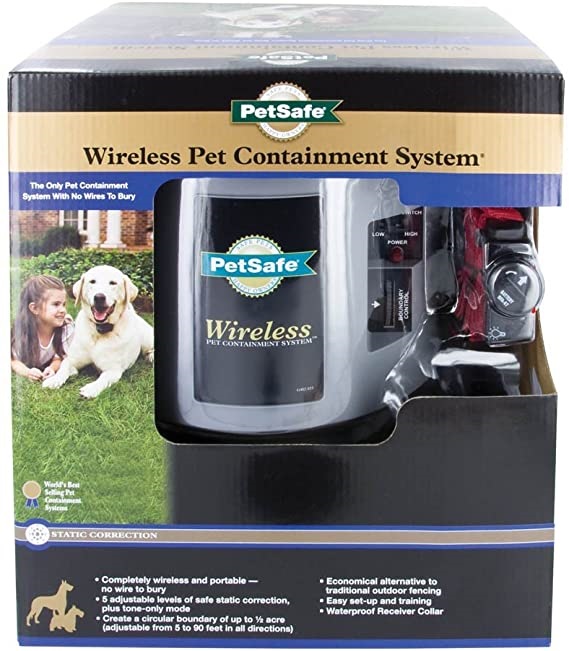 PetSafe PIF-300 Wireless 2-Dog Fence
The price of "PetSafe PIF-300 Wireless 2-Dog Fence" varies, so check the latest price at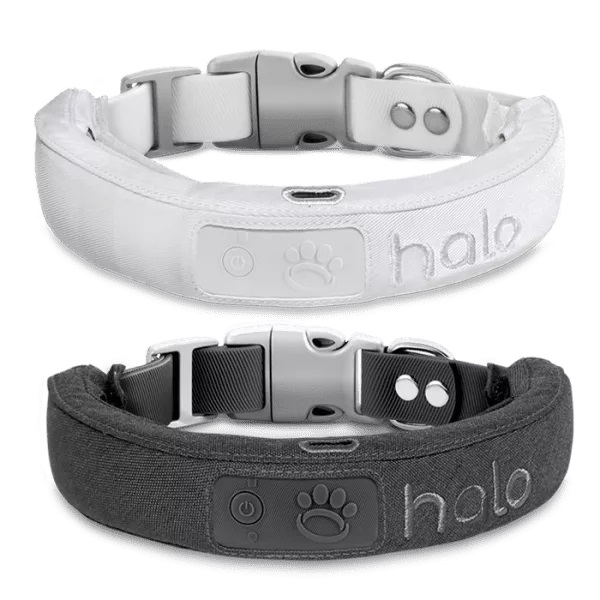 Our top pick comes from a reputable brand recommended by notable news businesses from the USA, including Fox Business, Grit Daily, Newsweek, and Chadder news. So shop Halo 2+ with Cesar Millan training just now as it is the most reliable dog collar for your naughty mate who is always staying in ambush to escape.
This product features an enhanced GPS that offers 50% more coverage with 44 satellites to provide your pup an elevated safety. In addition, the global positioning system collar can create fences wherever you are.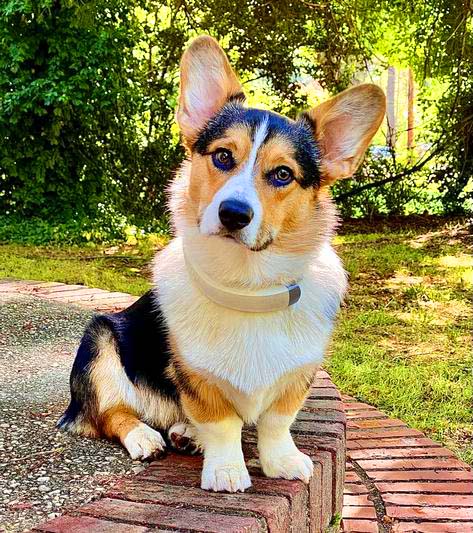 Moreover, the built-in navigation system keeps your dog confined in fence premises using elite GNSS and GPS. Halo 2+ fence also has an advanced ability to track your fur baby's location.
It has 20+ hours of battery life which means your pup can enjoy more hours of training and safety. This fence is also known as Halo smart GPS fence, as you can install the Halo app on your mobile or tablet and set up 20 wireless fences with a single touch.
Enhanced GPS
GPS collar
50% more coverage
Built-in navigation system
20+ hours of battery timing
Halo app
Create 20 wireless fences
Halo app
Recommended by notable news channels
Pet parents were very happy because this was the only GPS collar that helped them locate their pup's location.
Many pet owners appreciated the halo App feature and mentioned, that the collar creates fences with just a single touch of their finger.
Some parents mentioned that the Halo brand should improve battery life.
As this product offers unique and one of the most advanced features, our testers team decided to test the product, and to no surprise, this product was actually worth the cost and provided peace of mind. The GPS collar helped our team easily find their pup's location. Moreover, our team also mentioned that this fence could have been an error-free icon in the market only if the battery life was more than 20 hours.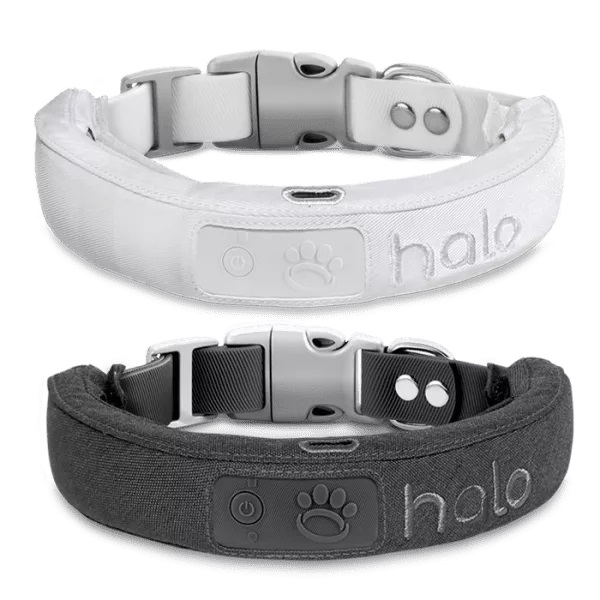 Halo 2+ with Cesar Millan
The price of "Halo 2+ with Cesar Millan" varies, so check the latest price at
Buying Guide for Wireless Dog Fences
There are several different fences on the market, so do your research and find the one that fits your needs. Be sure to read the reviews before buying, as they can be very helpful in deciding which fence is right for you.
When buying a wireless dog fence, you need to consider the size of your yard and the size of your dog. You'll want a fence covering a large area if you have a large dog or a larger yard. If your dog is small, you'll need a smaller fence.
The cost of a wireless fence can vary greatly. So, it's important to set a budget before you start shopping. Some fences are more expensive than others, but they may offer more features.
The wireless fence you choose will need to be maintained. The receiver needs to be changed regularly, and you will have to take care of the fence and make it free of all the leaves and debris because if the signal is interrupted, your dog may run out of the yard.
Some fences come with extra features, such as the ability to train more dogs, a waterproof receiver, or the ability to customize the boundary. They also offer advanced features like better sensitivity and interference abilities to avoid any kind of interference between the receiver and the collar.
1. A Step-by-Step Guide to Setting up a Wireless Fence
If you're thinking of getting a wireless dog fence, you may be wondering how to install it. The fences are easy to set up, and most systems come with comprehensive instructions.
However, there are a few things you should keep in mind before starting the installation process:
2. Make Sure you have Enough Space
They work by creating a virtual fence around your property. You'll need enough room to set up the transmitter and receiver collars without overlapping.
3. Choose the Right Spot for the Transmitter
It would be best to place the transmitter in an open area with a good line of sight. It should also be sheltered from rain or snow to avoid signal interruption.
4. Check the Compatibility of your System
Not all systems are compatible with every type of dog. First, ensure you select an appropriate system for your pet's size and breed. Once you have followed these basic steps, you can begin the installation process.
Make sure to read the instruction manual before buying a wireless dog fence.
A wireless dog fence work by creating a virtual fence around your property. When your dog approaches or crosses the boundary, it will receive a correction (either a sound or static shock).
The correction stimulus is adjustable, so you can find the level of punishment that is most effective for your dog. Some of the best wireless dog fences also allow you to set up "no-shock" zones to come home without punishment if they cross the circular boundary.
There is always a potential for interference from other electronic devices. And since the receiver collar must contact your dog's skin, the system may not be suitable for animals with long fur.
.
No, a wireless dog fence and an invisible dog fence are not the same. The best Invisible dog fences use wires buried in the ground to create a virtual fence around your property, while wireless dog fences do not require any buried wires. Instead, wireless fences use a transmitter to create a boundary around your property.
Understanding the need for time to review the best wireless dog fences, we did our best job and presented the best amongst all in front of you. The best thing about these best wireless dog fences is that they are used to keep your pup safe and provide training for its inhumane behavior.
We also came up with advanced and unique technology offering brands like COVONO Electric Dog fence, which offers better sensitivity.
Don't forget to invest in a quality dog fence to keep your fur baby safe from getting lost. We hope this detailed research article has helped you find the best wireless fence for your puppy. 
We will be more than happy to entertain your queries in the comment box!
Related Guides: