Are you reluctant to let your dog free in the yard because it might wander away or get harmed because of the traffic nearby? If so, you are not alone. An in-ground budget-friendly fence can rescue you from all your worries and let your friend secure while roaming in your yard.
The underground dog fence is commonly known as an in-ground, invisible, or hidden wall that can benefit the owner and the pet. It is a physical barrier installed underground around the perimeter of your property. The fence consists of a wire buried a few inches below the ground's surface and a collar that your pup wears.
You might be wondering why anyone would want to use underground dog fences over a traditional fence, leash, or tether system. The answer is simple – they work better than the traditional ones!
They are more effective at keeping your pet safe and secure while easing out dog owners. They are also an excellent way to keep other animals out of your yard. It would be the best option to consider if you live near a busy road and want to keep your pup safe from traffic. In addition, it is easy on the wallet since there are no monthly charges like other types of invisible fences!
Best Superior Fence Wire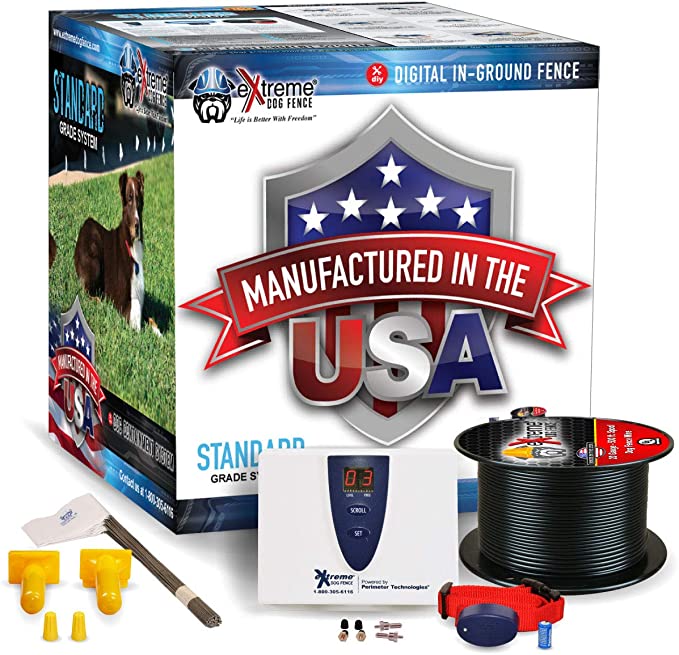 Extreme Dog Fence
Style: Standard Dog Fence System
Size: 1 Dog System
Best Multipurpose Dog Fence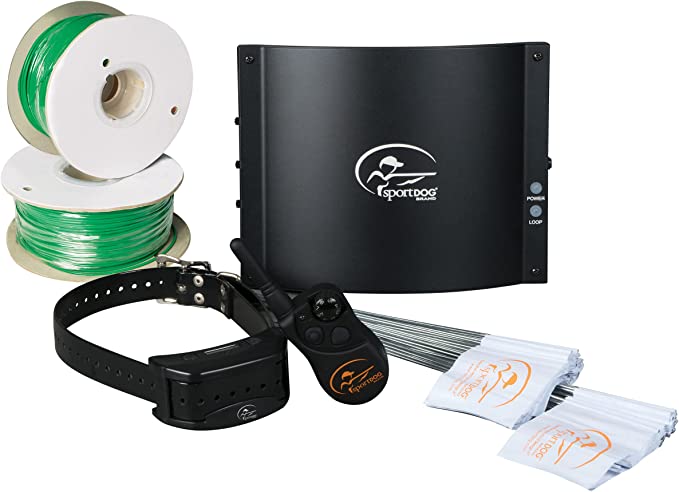 SportDog Underground Dog Fence
Style: Containment and Remote Training System
Size: 100 ft 1 (1/3 Acre)
Best Secure Dog Fence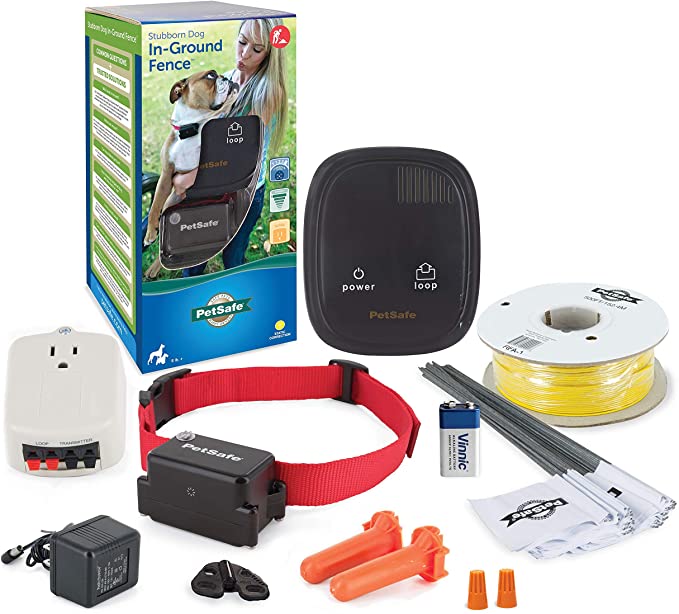 PetSafe Stubborn Dog In-Ground Fence
Style: 20 Gauge Wire Kit
Size: 500 ft (1/3 Acre)
Best Battery Operated Fence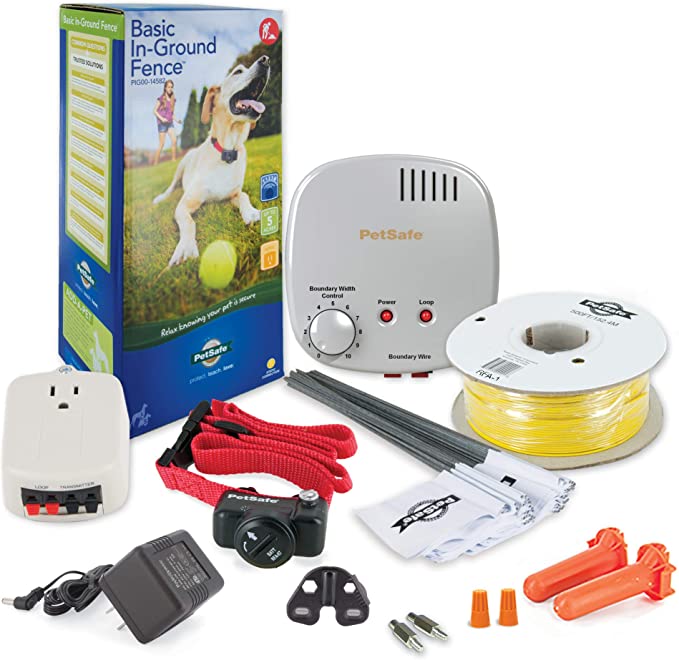 PetSafe Basic In-Ground Fence
Style: 1 Dog Kit
Size: 500 ft (1/3 Acre)
Best Maximum Duty Fence Wire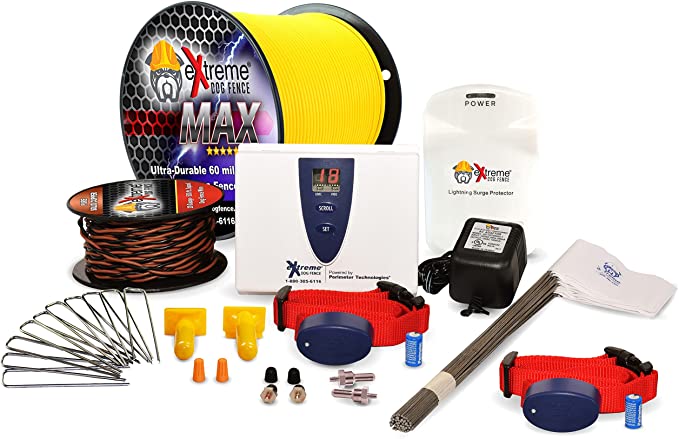 Extreme Dog Fence Max Grade
Style: 2 Dog
Size: 500 Kit (1/3 Acre)
Best Rechargeable Dog Fence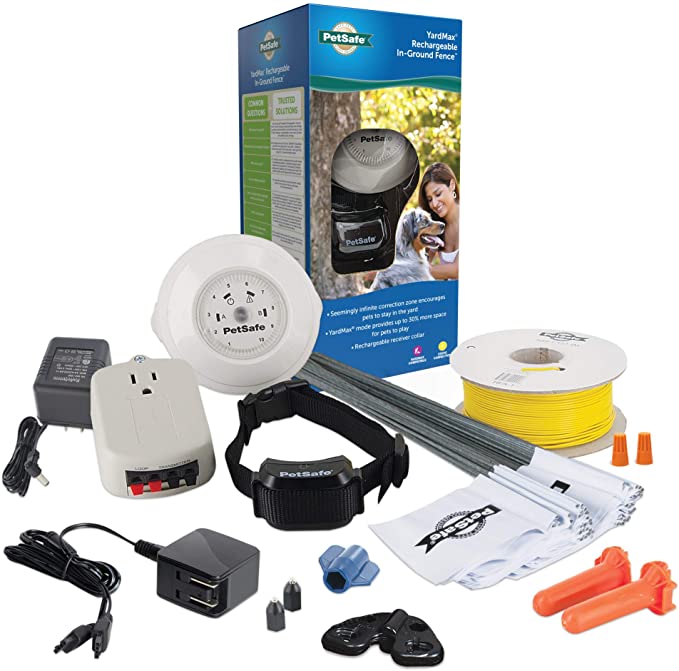 PetSafe YardMax Rechargeable Fence
Style: 20 Gauge Wire Kit
Size: 500 ft (1/3 Acre)
How Does an In-Ground Dog Fence Work?
It's an invisible barrier that keeps your pup safely contained within the boundaries of your yard. There are no wires or unappealing poles involved – it works by using radio signals to create a circular boundary around your home.
Along with underground wire, this fence comes up with a collar to catch signals and transfer them to your dog. Your pup will know when it gets close to the safe zone boundary through this collar. It will receive a warning tone from its collar when it gets too close to the border. If it doesn't turn back, it will receive a mild electric shock or any other form of correction like spray until it returns to the safe zone.
The best underground dog fences allow you to set different correction levels, depending on how far away your pet is allowed to go before receiving any warnings at all. In addition, it will make your pet comfortable with less stress on its neck, no tangling or tripping hazards, and it allows you to have more control over your pet.
These underground dog fences are not heavy on the pocket, and no extra effort in digging holes or installing unsightly equipment is required. So, it does make life easier for everyone involved.
6 Best Underground Dog Fences
You can find many different types of in-ground fences in the market, and you should conduct proper research on them to choose the best underground dog fence for your pet. We have picked up the best underground dog fences recommended by the pet owners here for you.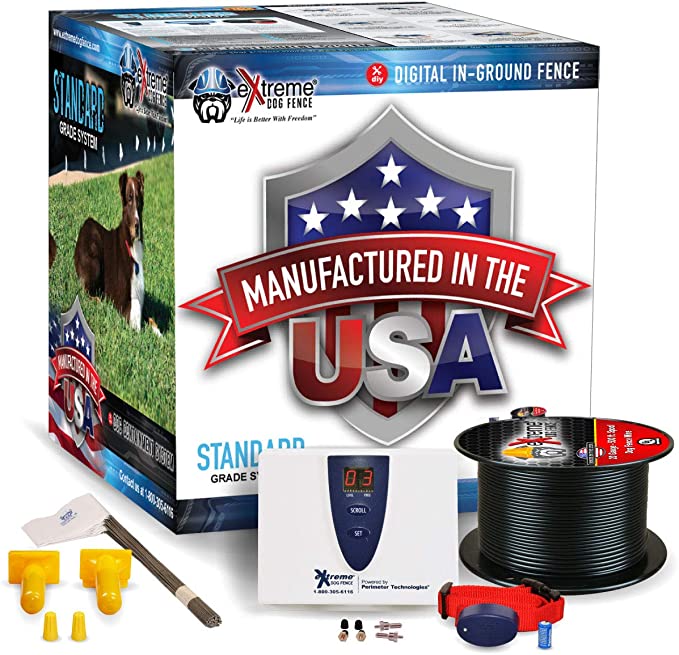 The extreme dog fence is perfect for those with a large backyard (around 6 acres) who wants to keep their dog safe and secure.
The updated electronics are designed to work with new collar alternatives, and the 3 antennas provide maximum coverage. Additionally, the 12-x battery check keeps you updated about how much power is left in your fence.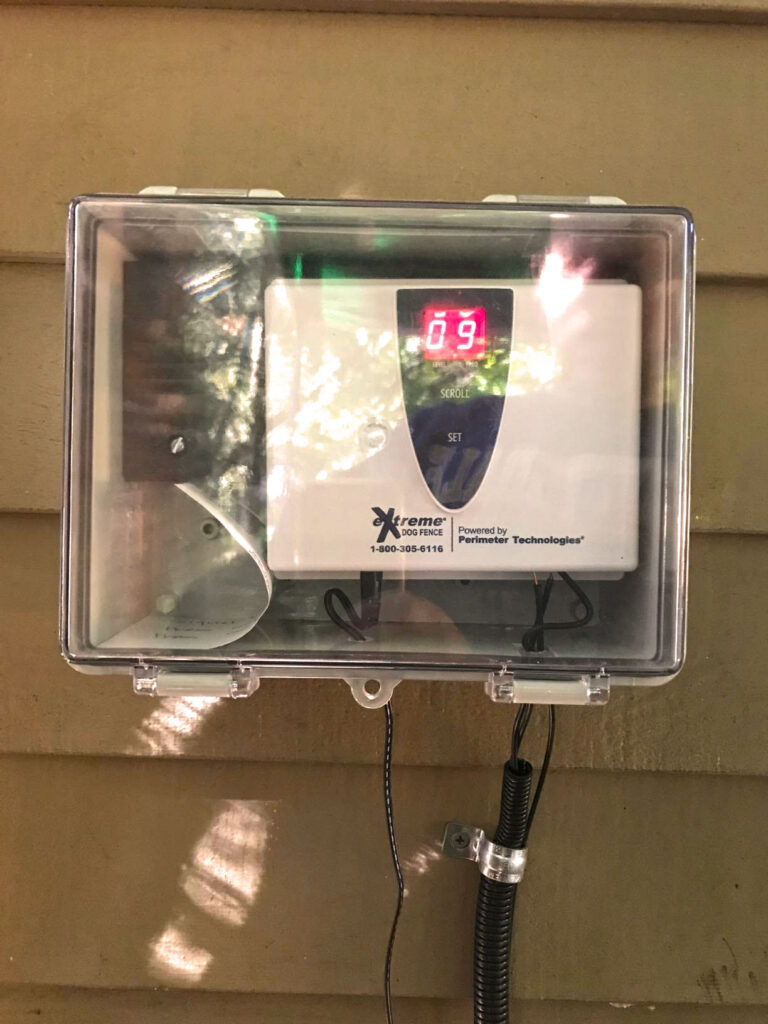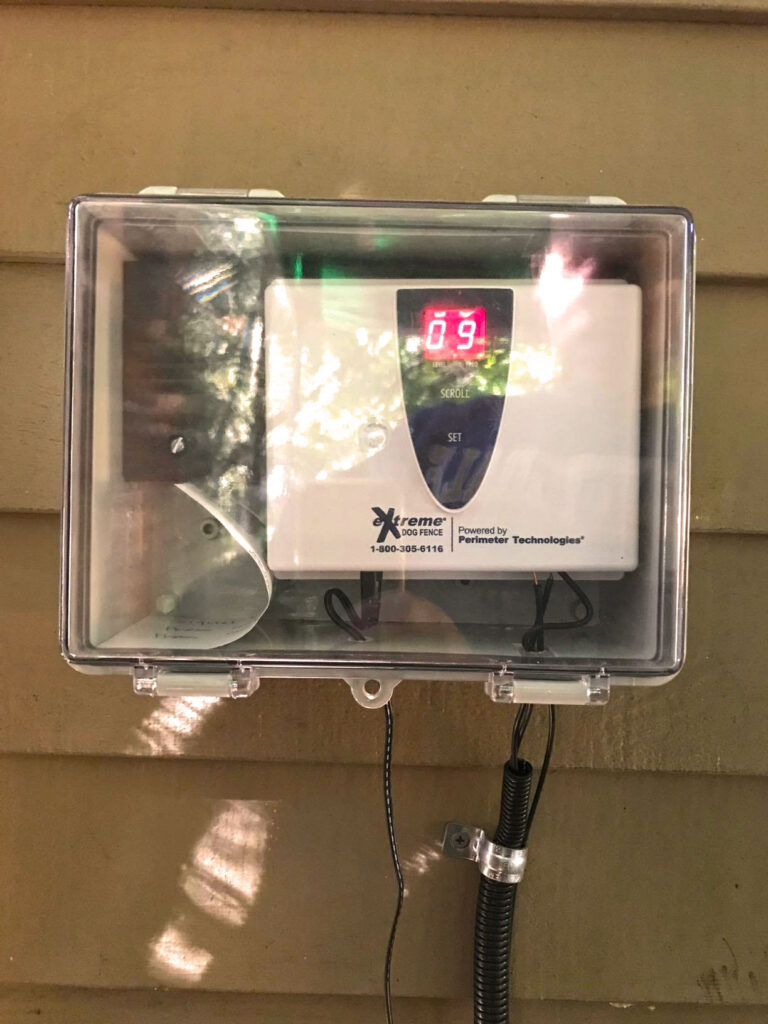 This top-of-the-line containment system is made of durable, high-quality materials that are built to last. It's easy to install – you can have it up and running in no time! This high-quality boundary wire is 20 gauge and has a thick protective jacket, making it perfect for dogs who like to dig or chew.
The digital transmitter ensures a smooth and consistent signal throughout your property. And don't worry about finding replacement batteries – the dog collar comes with rechargeable batteries that last up to 3 years.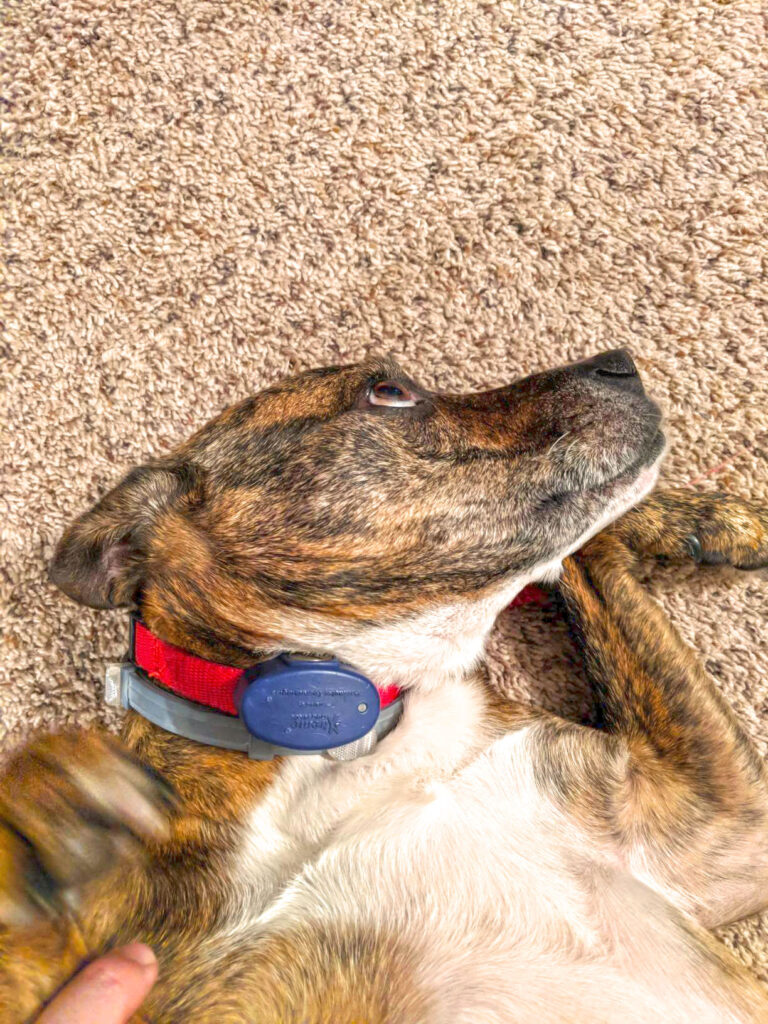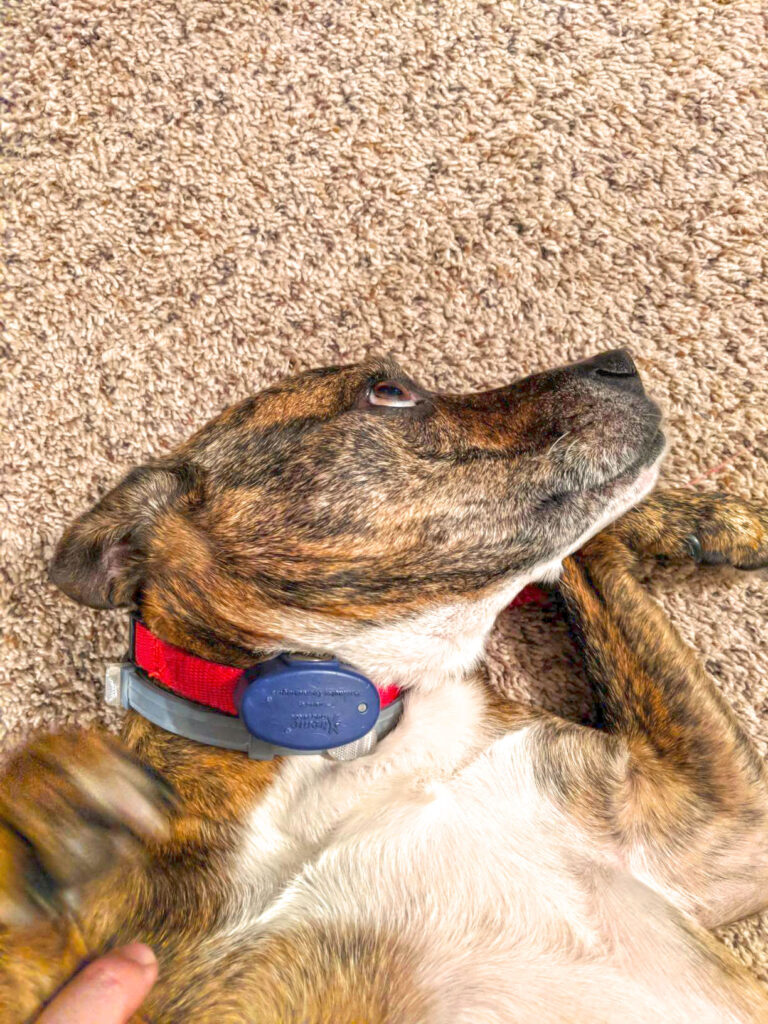 In addition, the extreme dog fence is backed by a one-year warranty for complete peace of mind. When your fence is registered, the warranty will extend to 5 years.
Key Features:
Coverage of 6 acres area
Waterproof and submersible
100% satisfaction guarantee
Rechargeable battery
3 years battery life
Made in the USA
Pros:
The 2nd Gen model comes with new electronics and antennas for better compatibility and signal.
Many customers were happy with the product and believed this fence was durable and rugged enough to handle any terrain.
The basics – twisted wire and lightning protector – are already included, which is great because they can be expensive to buy separately.
Cons:
No guidebook comes with the product.
A buyer complained that the collar was so fragile.
The fence becomes more expensive with the increase of wire length and the number of dogs.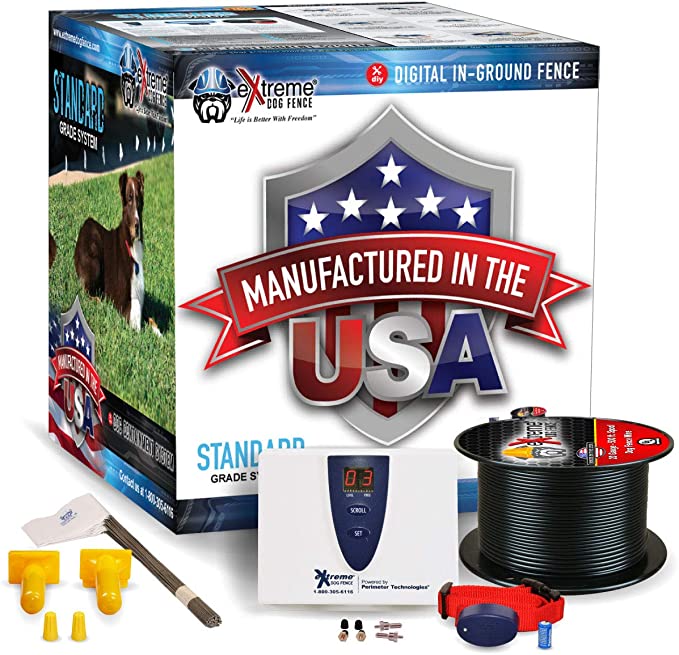 Extreme Dog Fence
The price of Extreme Dog Fence varies, so check the latest price at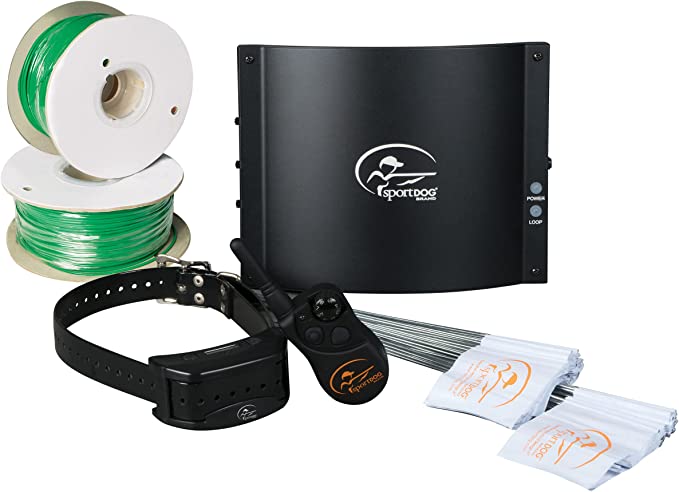 SportDog Underground fence is an easy-to-install system designed for unlimited dogs with additional collars. It comes with a remote trainer to train up to 3 dogs and help teach them their boundaries.
The remarkable feature about this underground dog fence is that it is expandable to cover an area of 100 acres by attaching more wires and flags. In addition, this brand in-ground fence offers a transmitter with a wire break alarm and a built-in lightning protector to ensure the safety of your furry friend.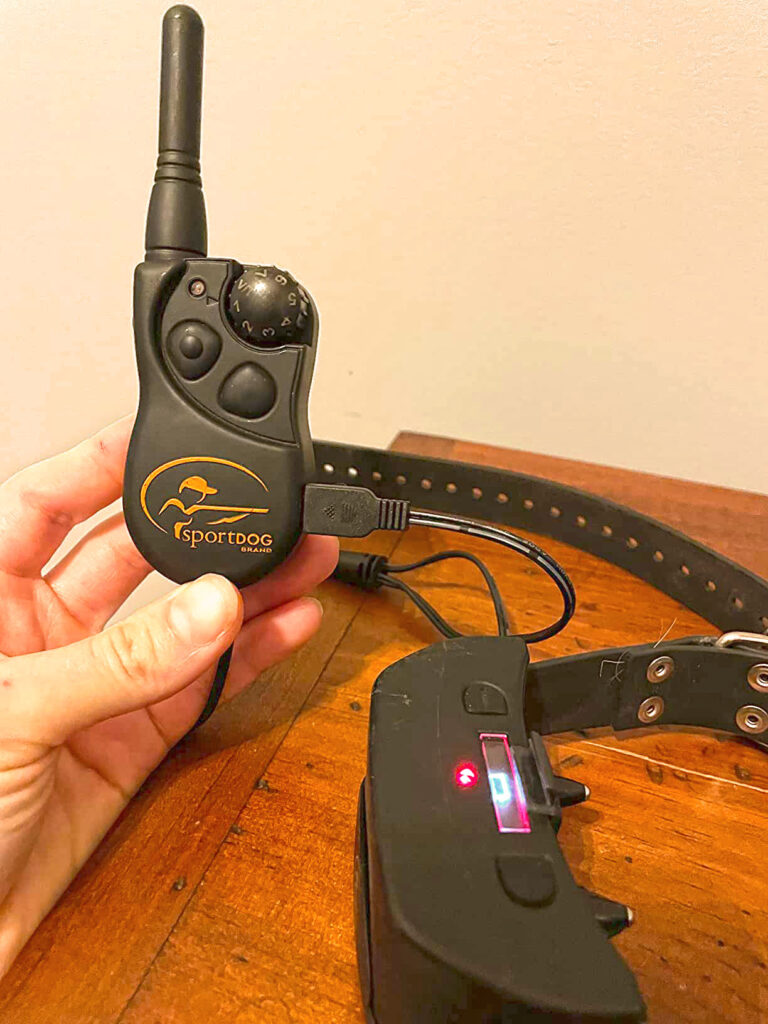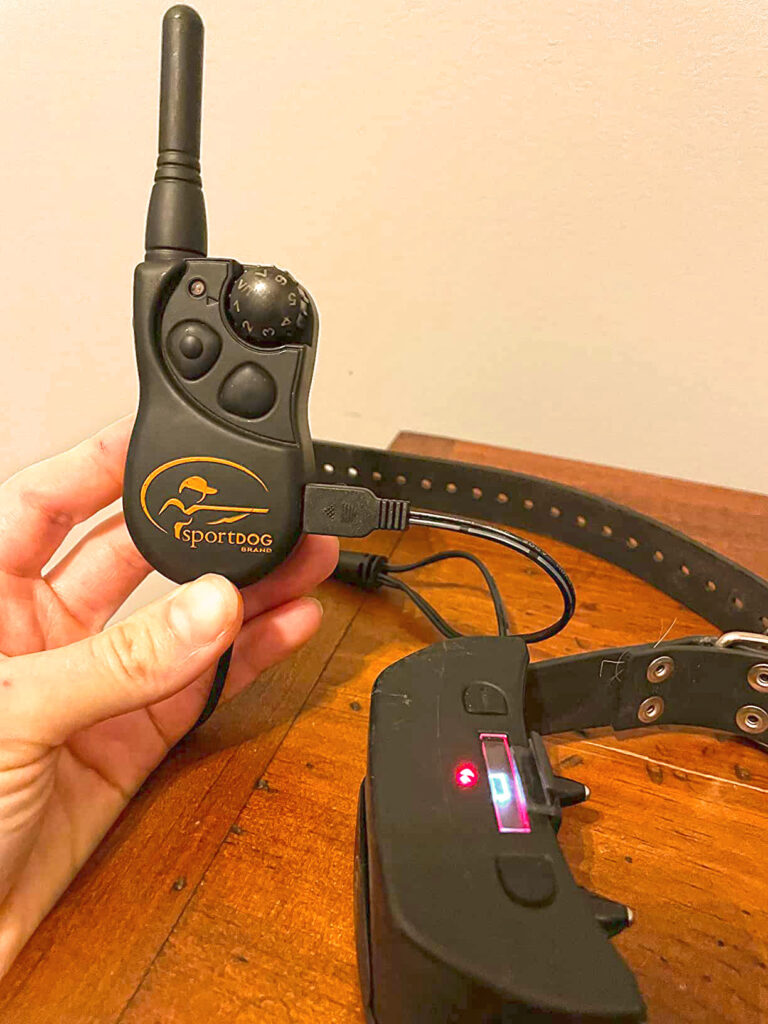 This easy-to-use system is completely waterproof and features a rechargeable collar that works with the handheld remote and fence boundary.
SportDog brand in-ground dog fence is the most advanced and customizable containment system available, making it the best wireless dog fence. You can select between a vibration (buzz), a tone (beep), or 7 levels of static stimulation to teach and confine your pet, making it perfect for any home. It is formulated for dogs 10 pounds or larger.
Key Features:
100 acres area coverage
For unlimited dogs
Train 3 dogs with the help of a single remote trainer
Lithium-ion rechargeable battery
One-year battery life
Boundary wire of 1000 feet
Pros:
SportDog provides excellent customer service with solutions to all the problems.
Most buyers loved this product because it worked best for long and thick fur dogs.
Cons:
The installation of the fence takes too much time
Many purchasers found it to be costly.
Some users complained about receiving broken fuses.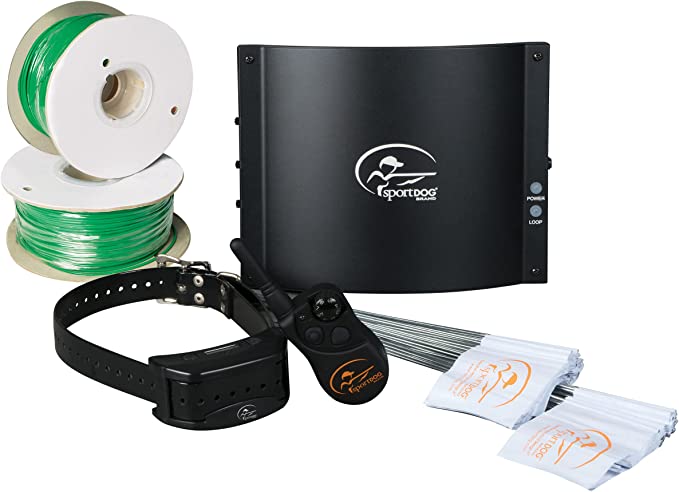 SportDog Underground Dog Fence
The price of SportDog Underground Dog Fence varies, so check the latest price at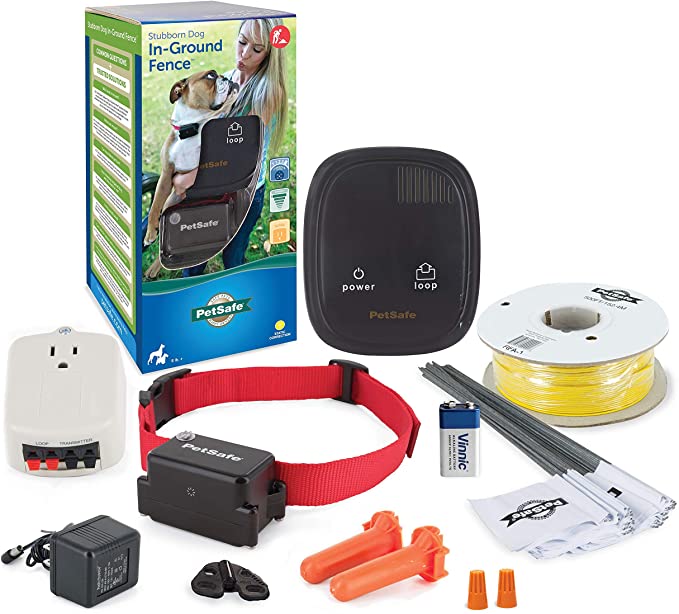 To train deaf dogs or pets with hearing impairments and those who are incredibly stubborn is not a challenge anymore.
PetSafe Stubborn dog in-ground fence is easy to set up and customize, allowing your dog plenty of room to run around and play. The 500 feet of wire is more than enough to create a safe area of 1/3-acre. Extra wire can be purchased to expand it up to 25-acre land.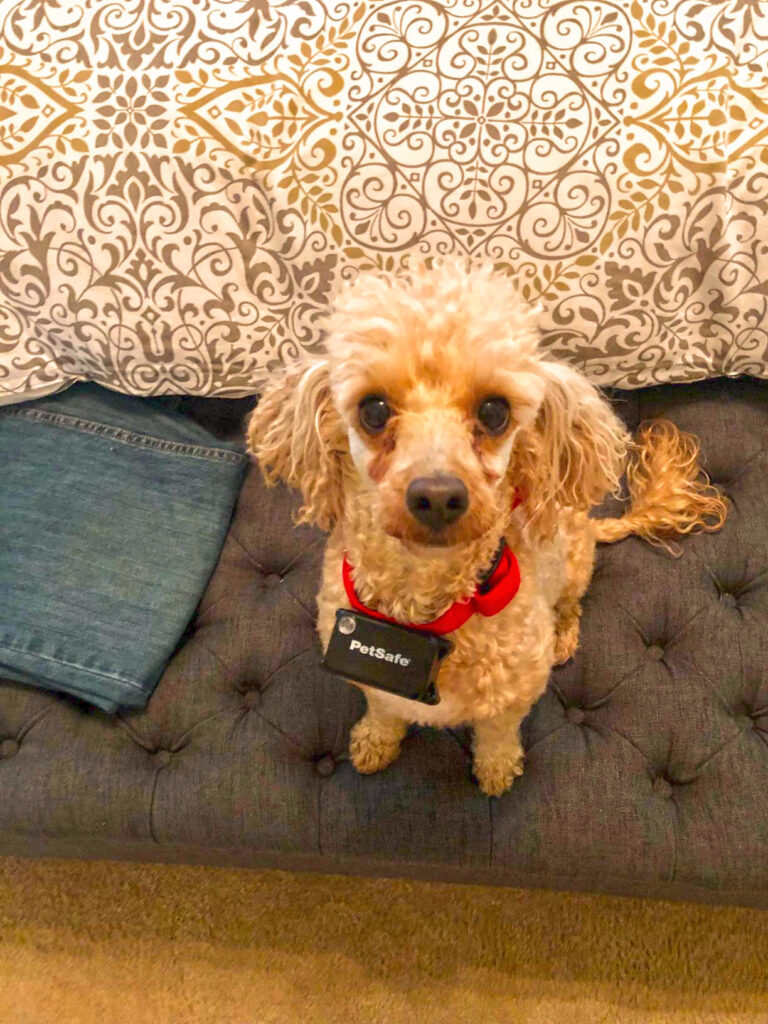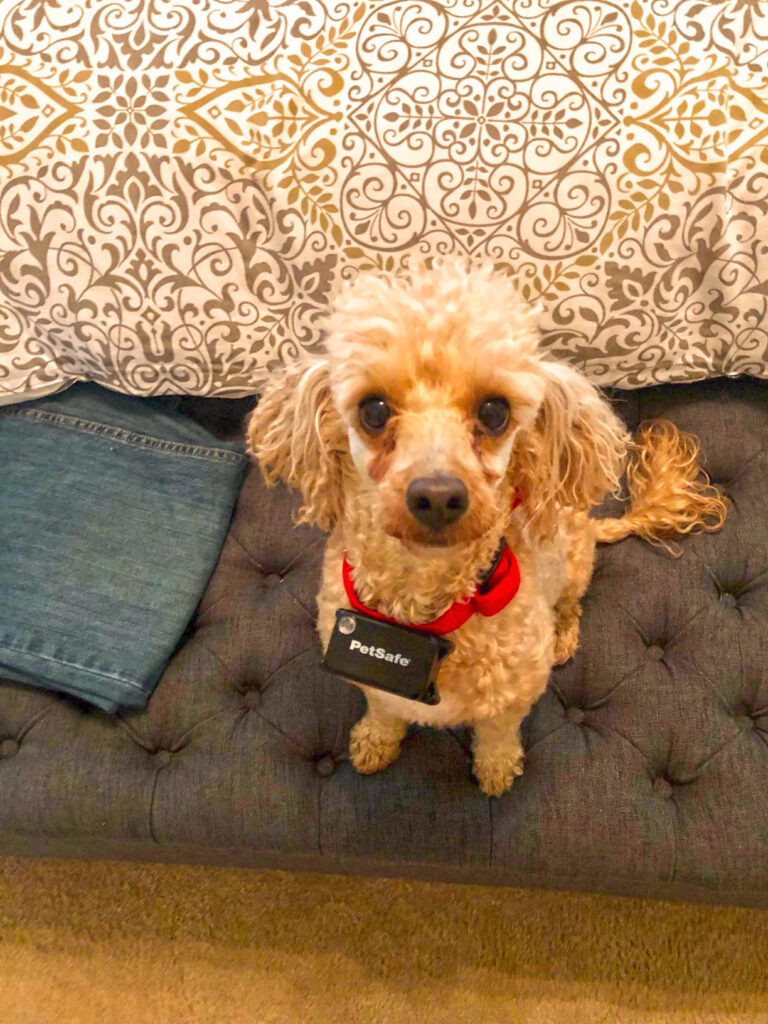 With an easy DIY installation and adjustable collar, this invisible fence can be customized to fit any yard shape or size. In addition, the built-in lightning protection ensures your pup stays safe even during bad weather.
The waterproof receiver collar is comfortable for dogs of 8 lbs and fits neck sizes of 6-28 inches. Dogs of 6 months and older are ready to enjoy the freedom of this safe and secure underground fence system.
Key Features:
Specially designed for the stubborn dogs
Covers an area of 1/3 expandable up to 25 acres
Tone and vibration option
Waterproof collar
Easy DIY installation
Pros:
The customers showed contentment with this fence as it trained even the most stubborn dogs and contained them within the boundary line.
According to several reviews, this fence is a lifesaver for dogs since it aids in the prevention of them going near busy roads.
Cons:
Some customers reported collar breakages and loose screws.
This fence covers a relatively small area as compared to other brands.
It lacks an instructional guide and DVD for a quick understanding of the installation.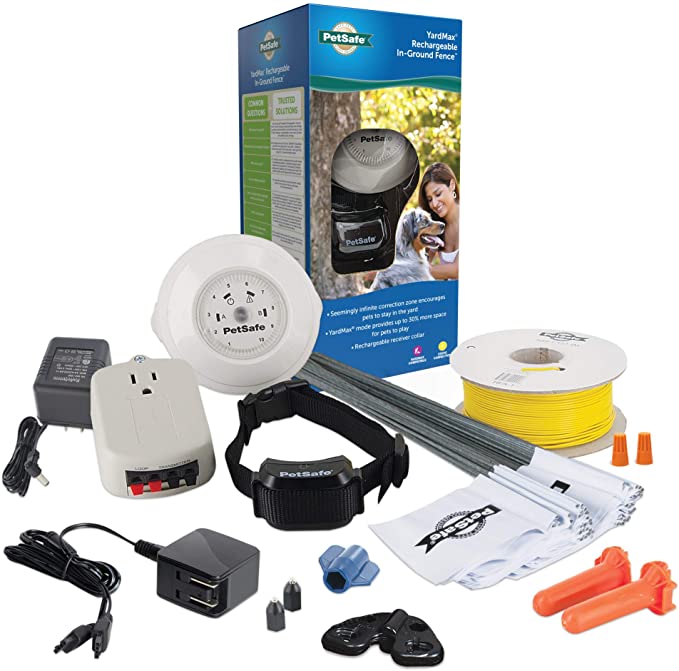 PetSafe Stubborn Dog In-Ground Fence
The price of PetSafe Stubborn Dog In-Ground Fence varies, so check the latest price at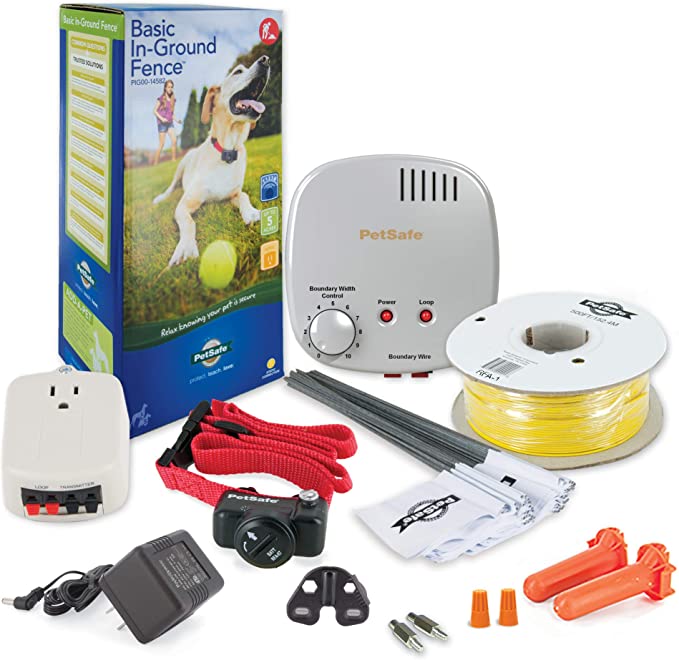 The PetSafe Basic In-Ground Fence is an easy and affordable way to create a sound and secure play area for your pet. The 500 feet of wire can be used to fence up to 1/3 acre area, and additional wire can be purchased to enclose up to 5 acres.
This system features 4 levels of adjustable static correction, plus a tone mode, to help train your dog where he can and cannot go. In addition, the fence training flags allow you to designate the boundaries.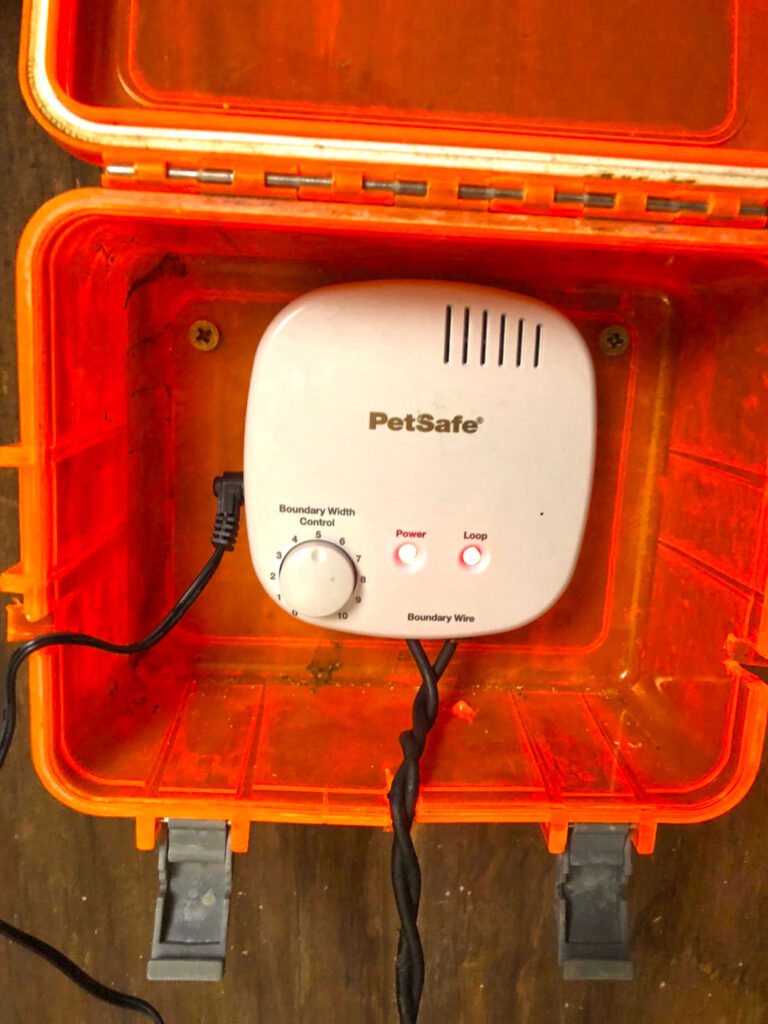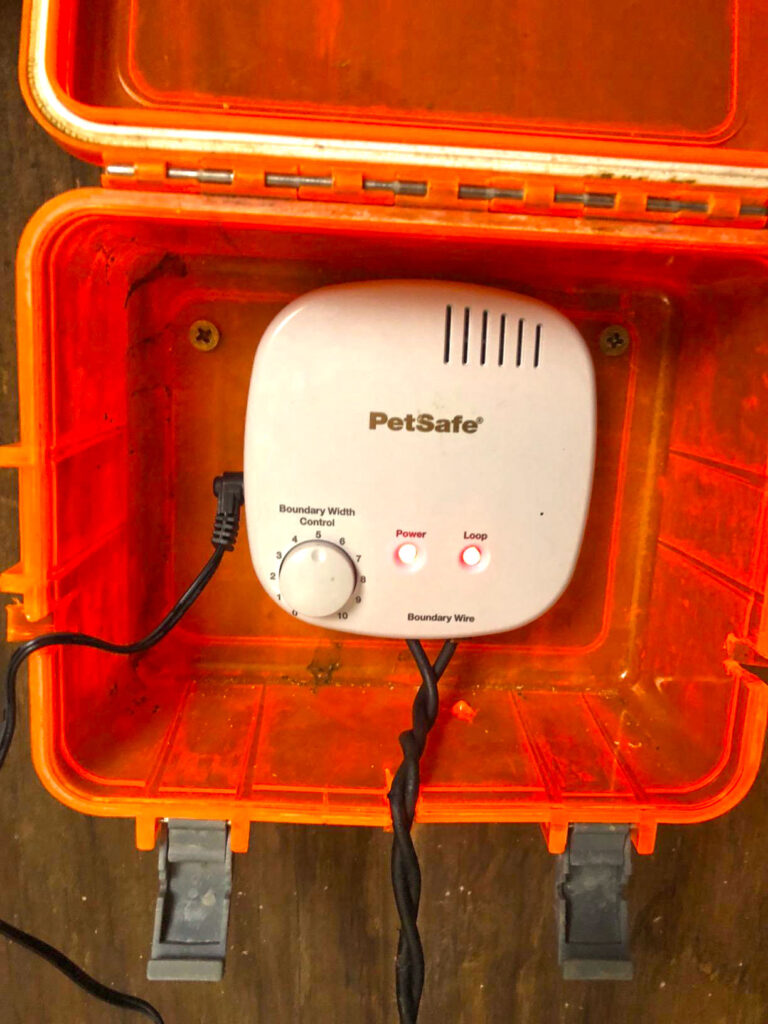 The Deluxe UltraLight receiver collar is comfortable and adjustable, fitting dogs of 8 pounds or larger with neck sizes 6-26 inches. The Basic In-Ground Fence system is built to last with its durable construction and waterproof design. 
The battery-operated collar has a low battery indicator, and the system comes with a replaceable PetSafe RFA-67 battery. Additional collars are also available for purchase, so you can safely contain unlimited dogs with this system. In addition, unlike traditional fencing, this system is invisible – your pet won't even know it's there.
Key Features:
Expandable fence up to 5 acres area
Low battery indicator
Replaceable PetSafe RFA-67 battery
2 months battery life
Adjustable and waterproof collar
Pros:
One of the buyers claimed that he trained his dog in only two weeks using the expert training guide.
It includes a surge protector, essential for keeping your pet safe.
Cons:
This fence is limited to smaller yards.
There is a need to buy extra collars and flags.
A buyer pointed out that it did not provide enough static zap for larger dogs.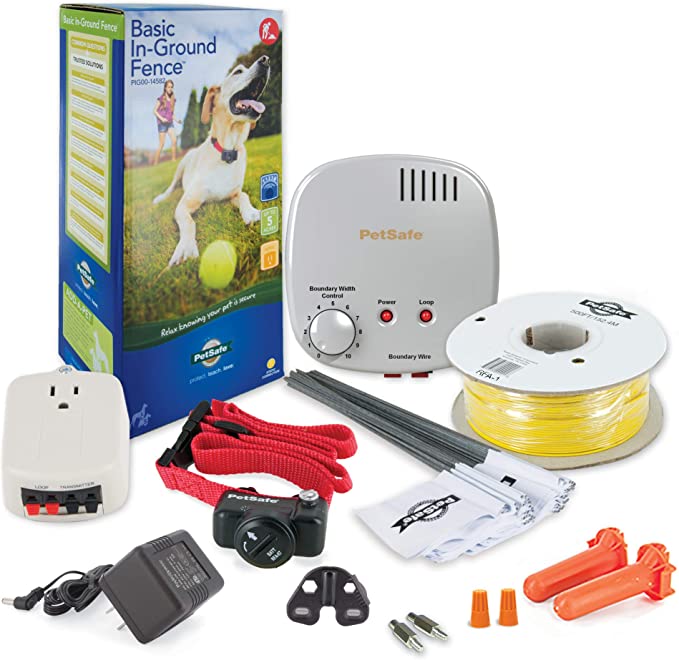 PetSafe Basic In-Ground Fence
The price of PetSafe Basic In-Ground Fence varies, so check the latest price at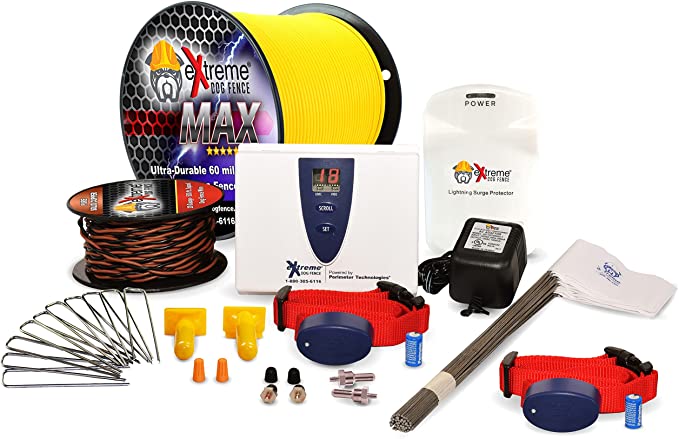 The extreme Dog Fence Max Grade Kit is perfect for anyone with a large property who wants to keep their dog contained. The kit includes enough wire to cover up to 25 acres, and the signal field is as wide as possible. Plus, the wire can be put above ground or underground, and it will last for 25+ years.
The extreme in-ground dog fences are waterproof and can be submerged up to 10 feet deep. At the same time, the innovative design prevents false corrections and provides a customizable experience for each pet.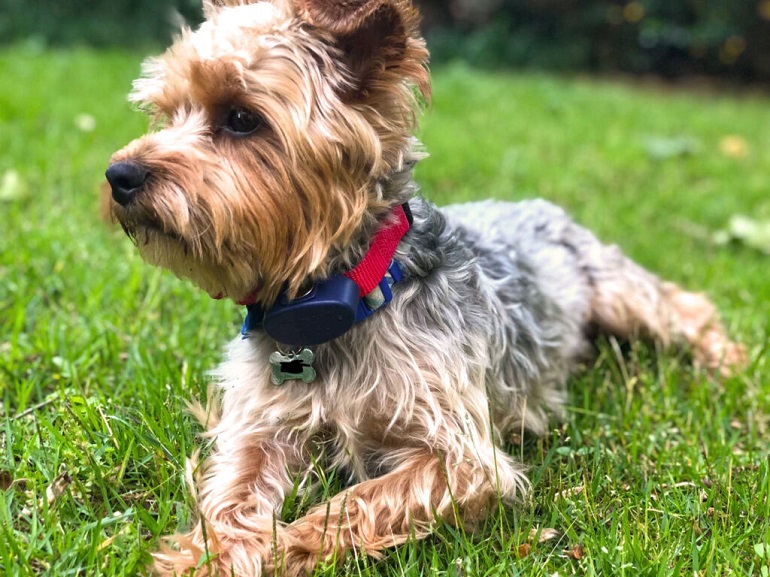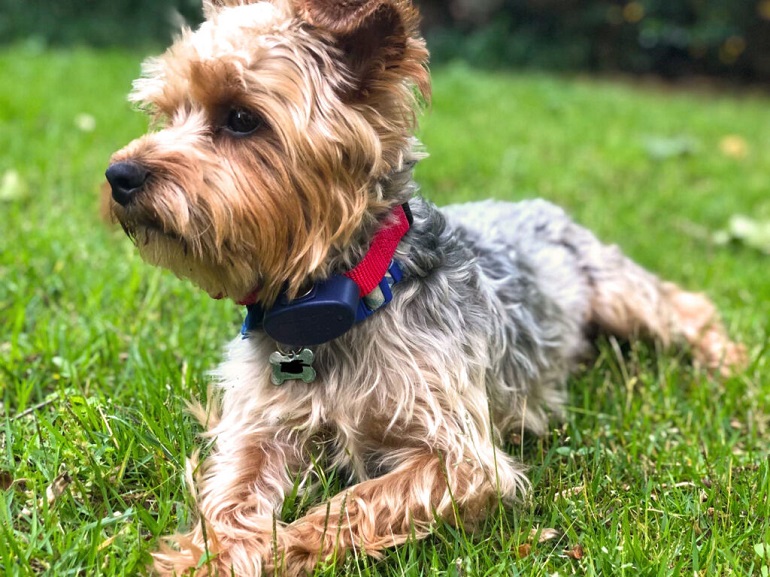 Its 14 gauge-plus wire and 16 gauge twisted wire provide superior strength and durability, while the digital transmitter and collar receivers ensure pinpoint accuracy.
The exclusive surge protector helps protect your system against electrical spikes. And don't forget the handy training flags, staples, and splice kits – everything you need to get your fence up and running in no time. In addition, a lifetime warranty is available on the wire, as well as a decade-long electronics guarantee.
Key Features:
Up to 25 acres of area coverage
Fence durability lasts up to 25 years
Submersible and waterproof Collar
Manufactured in the USA
10 years warranty
Pros:
You can train an unlimited number of dogs with this system – great for large yards or multiple dog households!
Each collar is programmed with seven correction levels and one beep-only level, based on individual dogs' needs.
Collar corrections are adjustable so that you can customize them for your pup's personality and size.
Buyers liked that the system was expandable and more collars could be added.
Cons:
Some buyers claimed that the fence is expensive with no instructional guide.
The dog owners could not find the collar as durable as the manufacturer claims.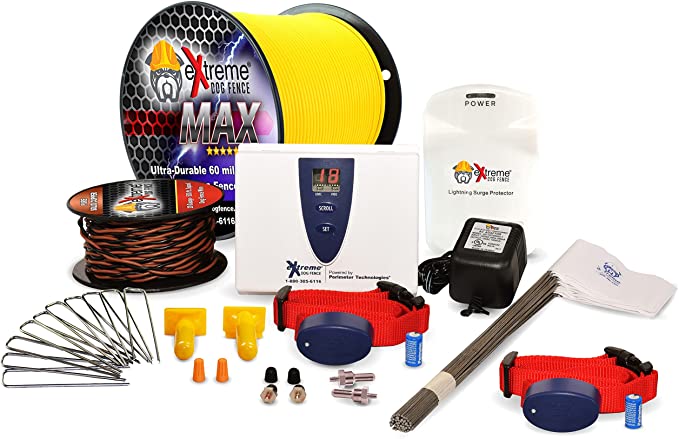 Extreme Dog Fence Max Grade
The price of Extreme Dog Fence Max Grade varies, so check the latest price at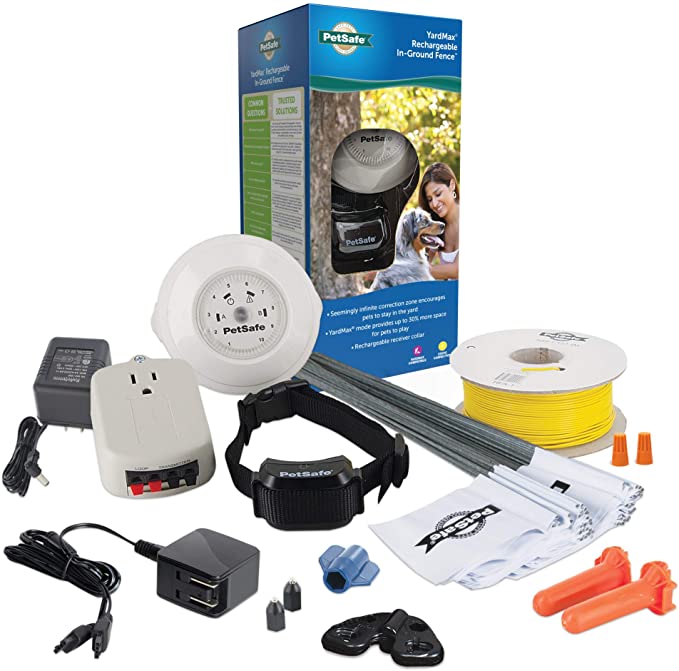 This easy-to-use, do-it-yourself underground system is designed to fit most yards and comes with 500 ft of wire, giving you up to 1/3 acre of coverage. Additional wire can be purchased to cover up to 10 acres.
The PetSafe YardMax Rechargeable Fence is perfect for giving your pet more space in the yard. With traditional fences, pets can only roam within a certain wire radius. But with YardMax mode, the invisible boundary wire sends a correction light to your pet, keeping them within the designated area. Moreover, this underground fence is easy to set up and doesn't require digging.
This electric dog fence can be customized to your dog's personality and needs with five adjustable correction levels. So whether you have a rambunctious pup or a more timid one, the YardMax will keep them from straying too far.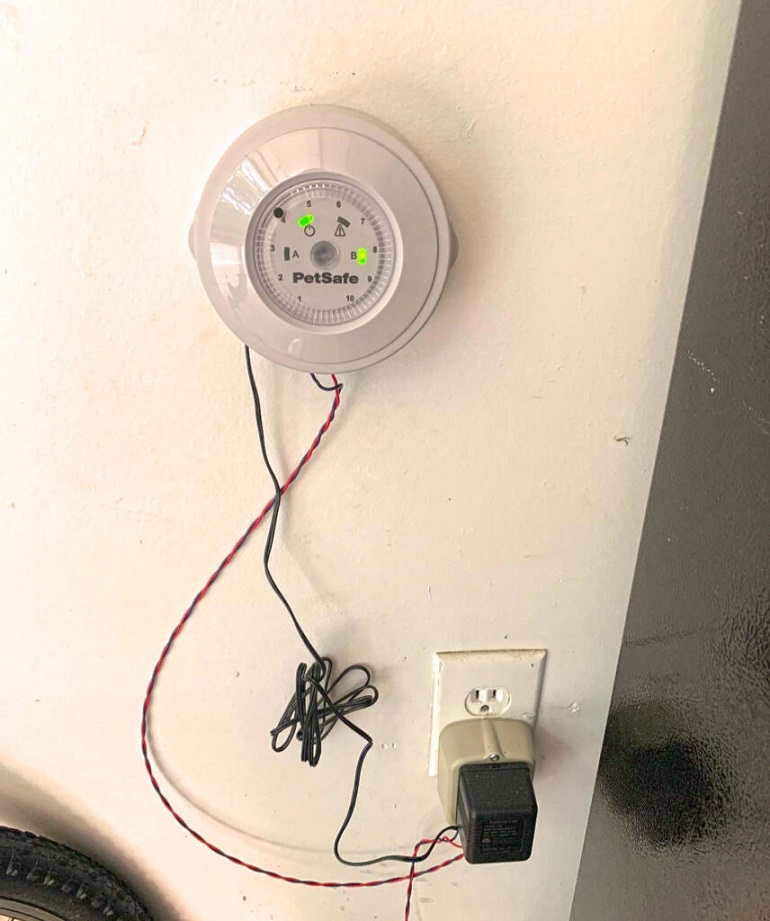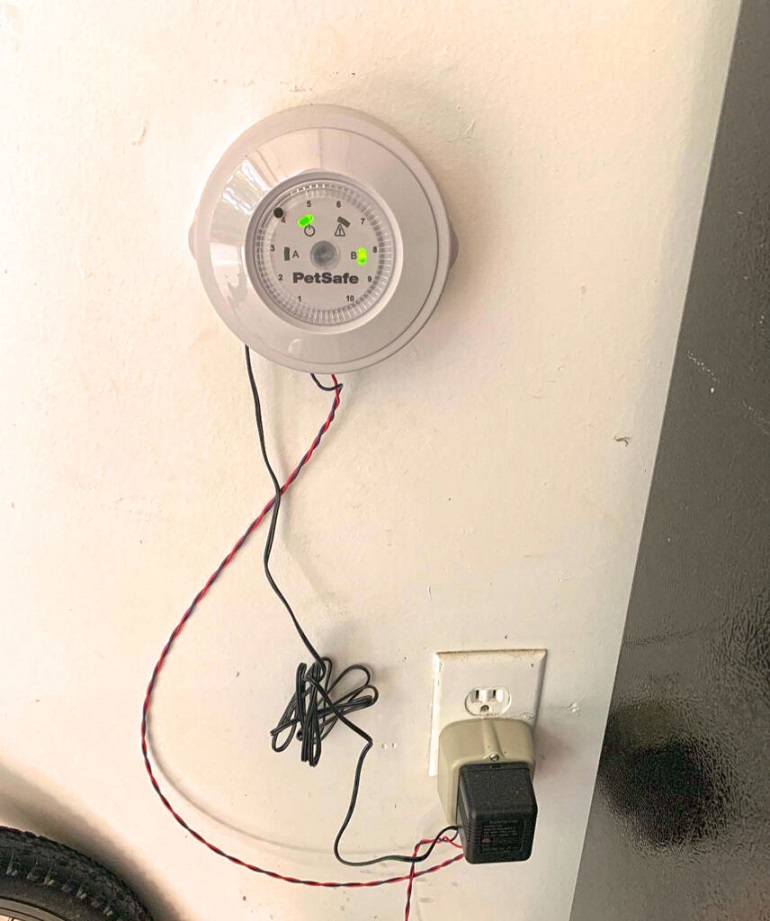 The receiver collar is rechargeable and adjusts to fit necks 6-28 inches in diameter. It's designed for dogs weighing 5 lbs and up, although it'll fit a lot more if you handle them properly. In addition, the static-free reentry feature ensures that your pet can return home without being corrected if they happen to pass the boundary.
With the purchase of extra collars, this system can be used with multiple dogs. In addition, the receiver collar is compatible with both the outdoor and indoor Pawz Away pet barrier to keep your dog away from the furniture.
Key Features:
Best suitable for small dogs of 5 lbs.
Rechargeable collar for convenience
Easy installation
Static-free reentry feature
Pros:
Many buyers were satisfied with the fence because it worked best for the dogs who ran across the boundaries of other fences.
Cons:
It can't work for areas of more than 10 acres, thus limited for small areas only.
There is no vibration option available on the collar.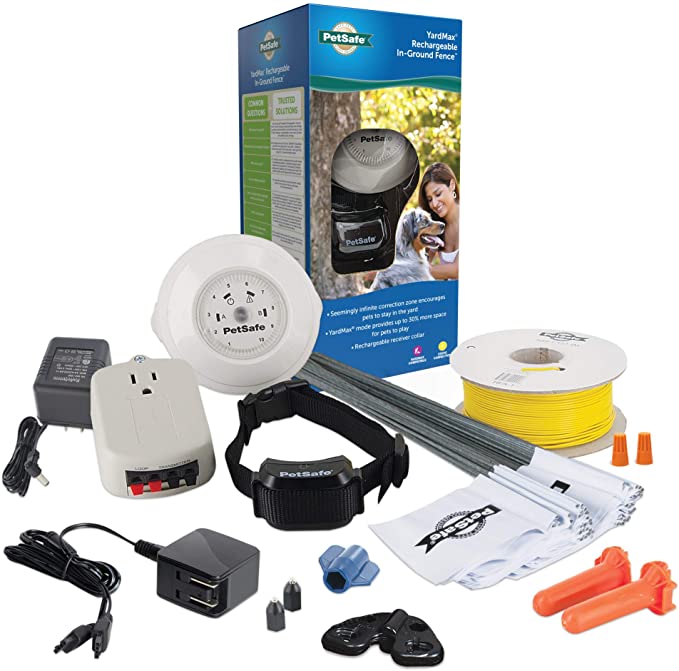 PetSafe YardMax Rechargeable Fence
The price of PetSafe YardMax Rechargeable Fence varies, so check the latest price at
Things to Consider While Choosing Best Underground Dog Fences
This article will discuss some of the key factors you should consider when choosing the best underground dog fence.
Area/Size of Your Property
The area that you have available will determine what type of system you can use. Some fences are better suited to larger properties, while others are better for smaller areas. Choosing the correct type of underground dog fence system is essential, depending on your property size and what you need.
For example, if you live in a hilly area where your dog may escape, no matter how high the voltage is, it will not be efficient in keeping him inside. There will be no way to get the correct type of correction signal since it is not always on the same path.
Size of Your Dog 
When choosing an underground fence, you should also consider the size of your dog. Some fences are only meant for dogs that weigh a certain amount, while others are adjustable and can fit a wide range of dogs. It would be best if you chose an underground dog fence best suited for your pet's size and personality.
An in-ground fence will be a great option if you have a small dog. These fences are typically very easy to set up and don't require any digging. They also come with a rechargeable receiver collar that comfortably fits dogs 5 lbs. and up. If you have a larger dog, you may consider a different type of ground fence. Some fences are suitable for dogs up to 100 lbs.
Battery 
Some in-ground fences come with a rechargeable battery, while others require batteries that need to be replaced often. Choose a wireless dog fence with a battery that is easy to replace and lasts for a long time.
Waterproof Collar 
It would be great to consider the waterproof collar when looking for the best underground fence. This is important because it will keep working even if it's raining or snowing. Choose a dog's collar that is comfortable and fits well. A waterproof collar won't be affected by the water and lasts long.
Type of Correction 
There are three main types of correction that you will find with underground dog fences: sound, vibration, and shock. Each one of these has its own set of benefits and drawbacks.
Sound correction is the most common type of correction. It is the least harmful to your pet and the most humane. It also doesn't require any special training for your dog to understand.
Vibration correction is a little more harmful than sound correction, but it is still less dangerous than shock correction. This type of correction can be a little more challenging to train your dog, but it is very effective.
Shock correction is the most harmful type of correction and should only be used as a last resort. However, if you know that you won't train your dog with any other correction, this invisible dog fence may be best for him.
Budget
The price of the in-ground fence system is another essential factor to consider. Some invisible dog fences are very affordable, while others are priced much higher. Choosing an electric dog fence that fits your budget and works well for you and your dog is vital.
Conclusion
Many people think that underground fences are only good for dogs, but they work for any type of animal or pet. You can set a certain area for your dog with the wireless fence. If your dog goes beyond that area, it will receive a warning signal to warn him not to cross this point again and return to the play area. This is a great way to train your dog and keep him safe with the dog containment system.
Some wireless dog fence systems aren't very durable, so it's crucial to choose one that will last longer. You may also want to look for electric dog fences that offer a warranty or money-back guarantee.
If you have any queries about the invisible fence systems, let us know. We will try to cope with every possible solution.