As a pet owner, my number one priority is keeping my black lab, Ranger, safe. With the technology available today, including smart dog collars, keeping track of him is simple! 
Smart dog collars come in many styles and have many useful features. Some track your pet with GPS, others create barriers — wireless fences — that keep your pet contained in a boundary you set. Others have additional features, such as health and activity trackers, that alert you to any potential harmful behaviors or health problems.
While you don't have to ditch your regular fabric collar completely, smart collars will only become even more commonplace as they evolve.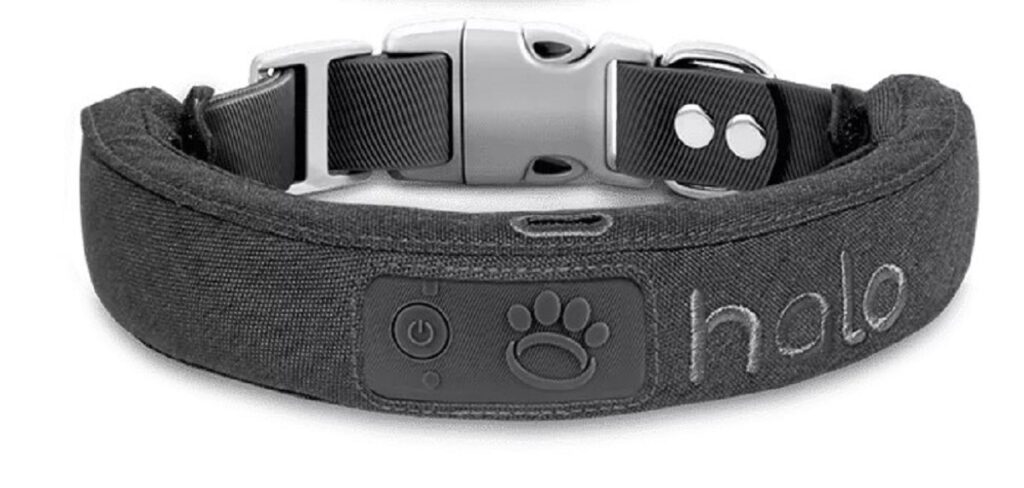 Special Feature: Wireless Dog Fence
Battery Life: 20+ hours a day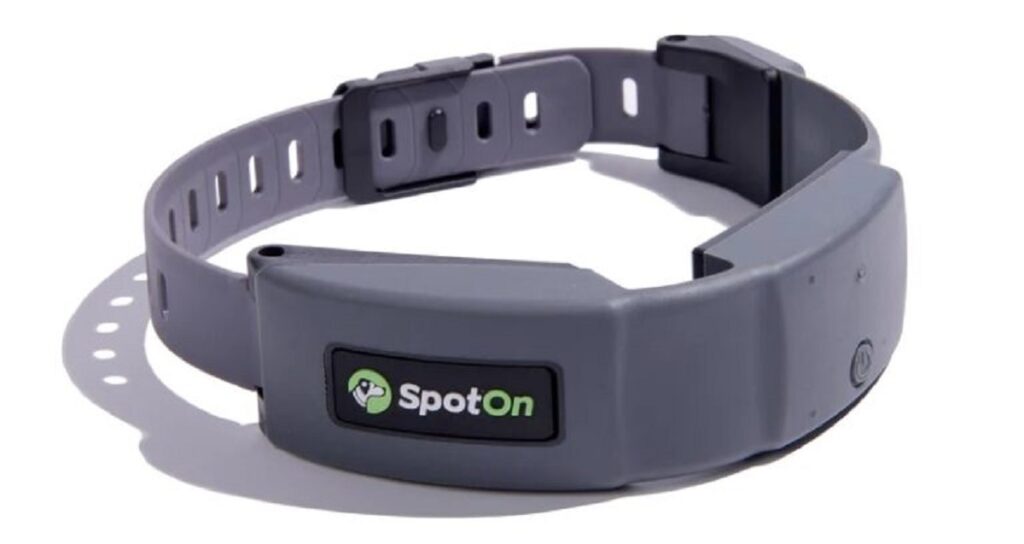 Special Feature: GPS Tracking
Battery life: 14-22 hours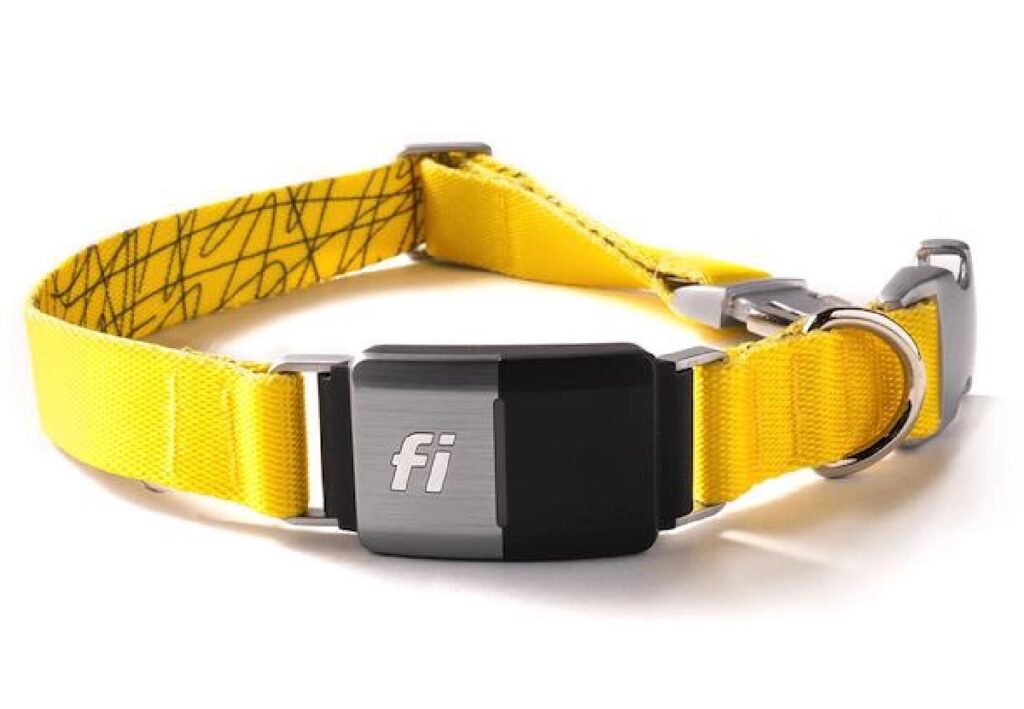 Special Feature: Waterproof Collar
Battery Life: 3 Months Battery Life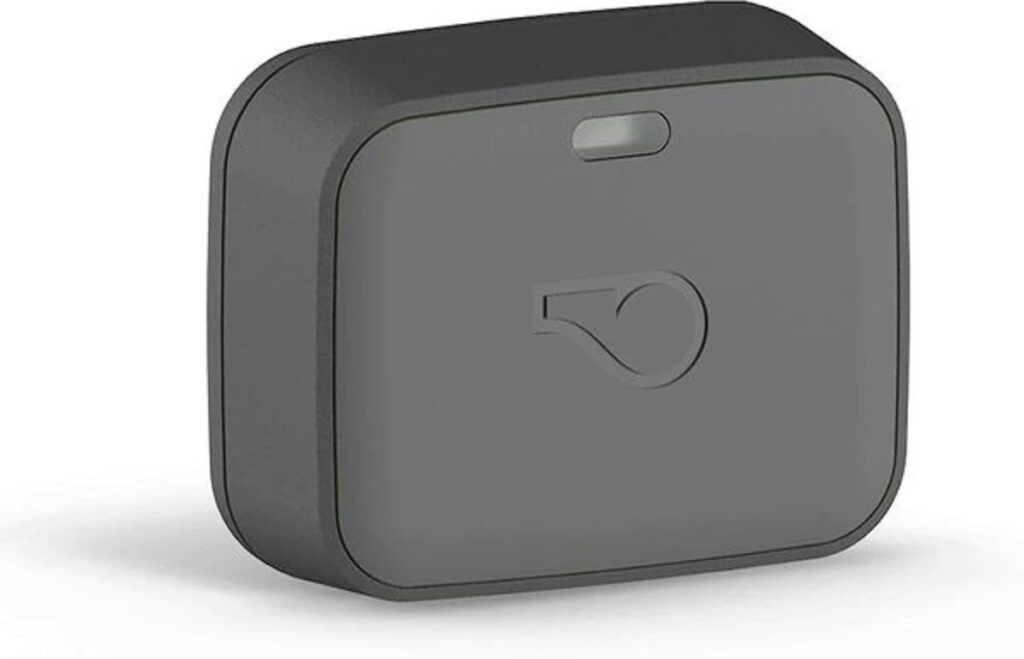 Whistle Health + GPS + Fitness Dog Collar
Special Feature: Gps tracking
Battery Life: Up to 20 Days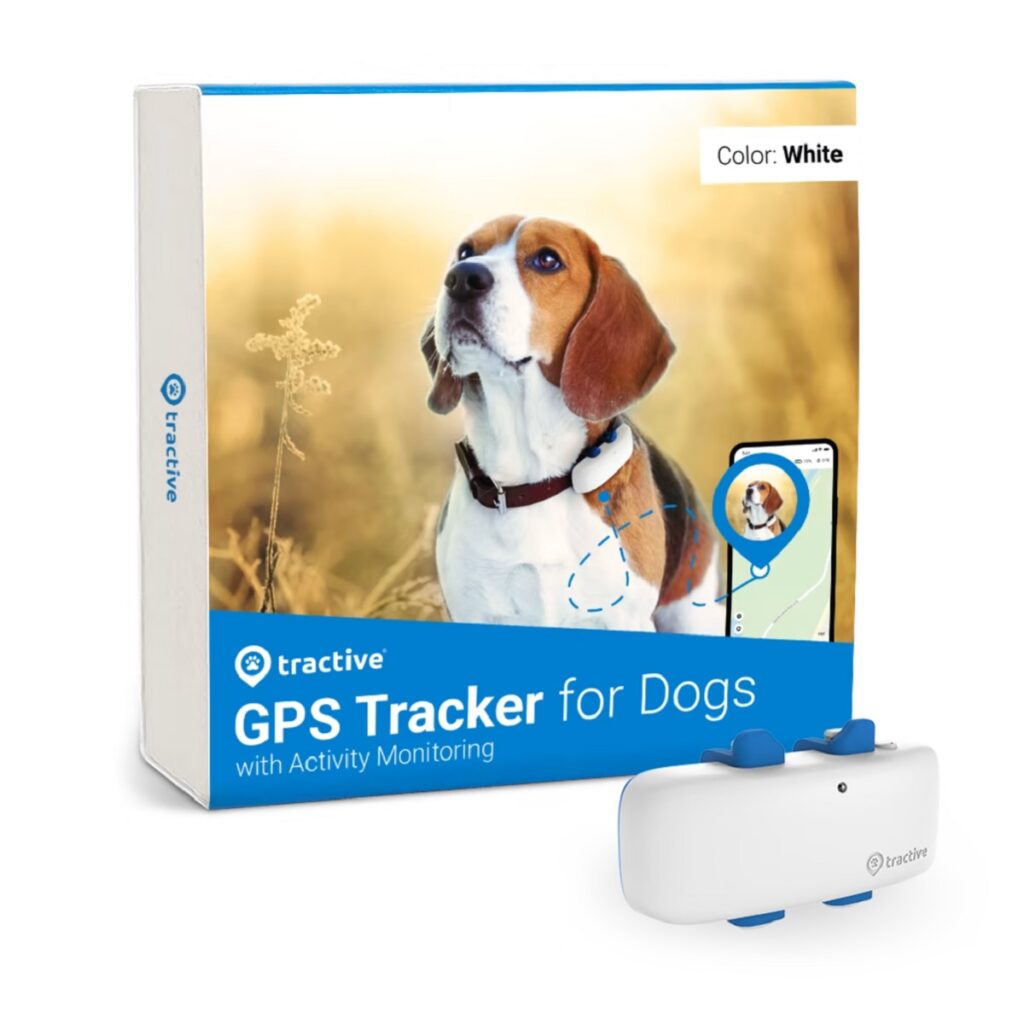 Special Feature: Gps tracking
Battery Life: Up to 10 days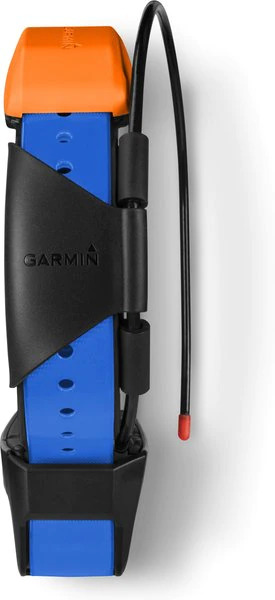 Special Feature: High-Sensitivity GPS
Battery Life: 20-40 hrs
When you're looking for the right type of smart collar for your pet, it's easy to get lost in the variety of options on the market. Instead, we did the heavy lifting for you. Check out our top recommended products.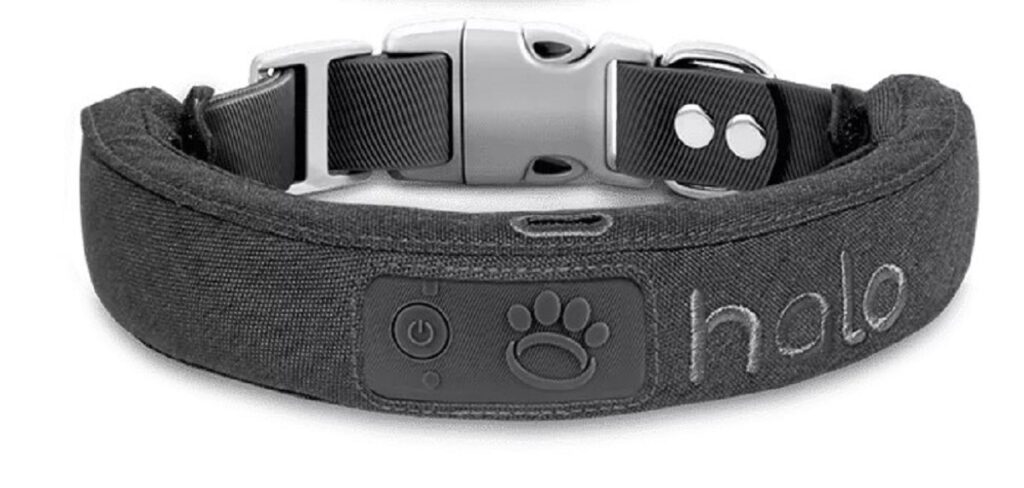 The Halo Dog Collar uses the power of 50 different satellites to help create virtual fences without the need for complicated installation. These GPS dog collars also come with activity tracking that fills you in on what your pup has been up to all day. You can see how much time they've spent moving, on a drive, or resting.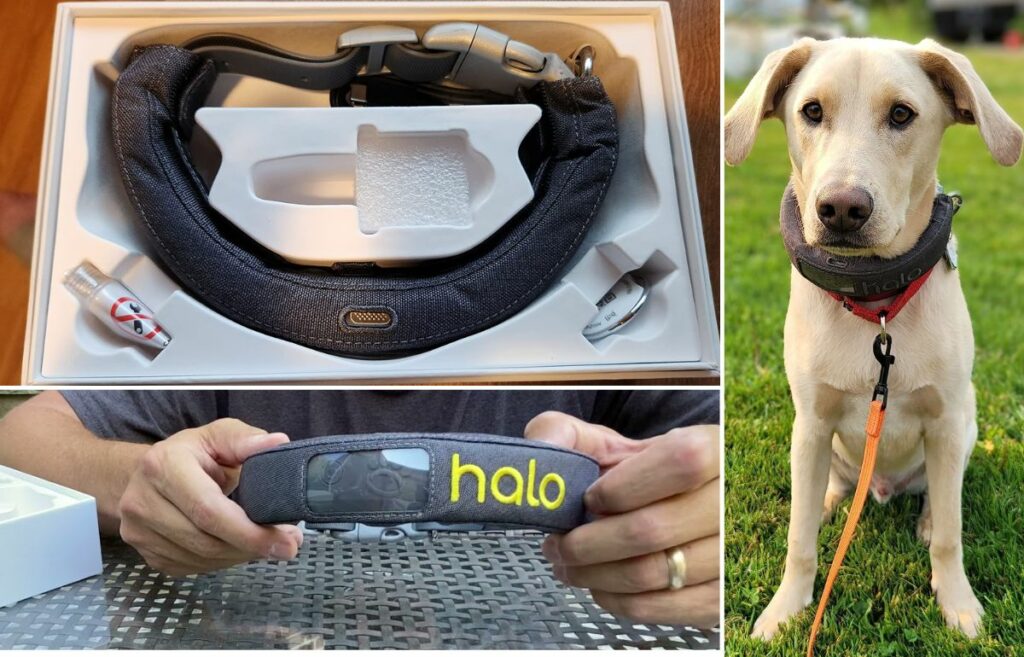 Halo collar offers three different correction levels, including noise, vibration, or a static pulse, so you can set it at the appropriate level for your pet. The dog collars are extremely durable, made of rubber covered by a tough fabric case that stands up to chewing and scratching. 
Customers say the Halo dog collar is very successful in keeping their pets contained, even when their neighbor's systems fail. You can check out our Halo collar review for even more insight.
Waterproof, tested, and approved for submersion and swimming in fresh and saltwater

Halo collar comes in three sizes: S, M, L
60-day guarantee lets you try it with little risk

20-hour battery life means you can let your pup run free throughout the day
Not suitable for small or toy breeds or dogs with necks smaller than 10″

Requires subscription with a monthly service fee to use, three subscription plans available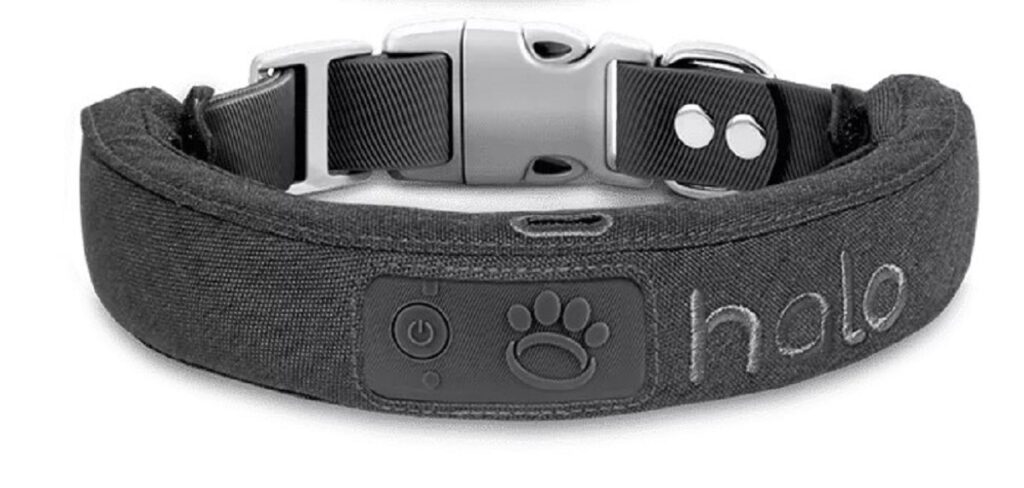 The price of Halo Dog Collar varies, so check the latest price at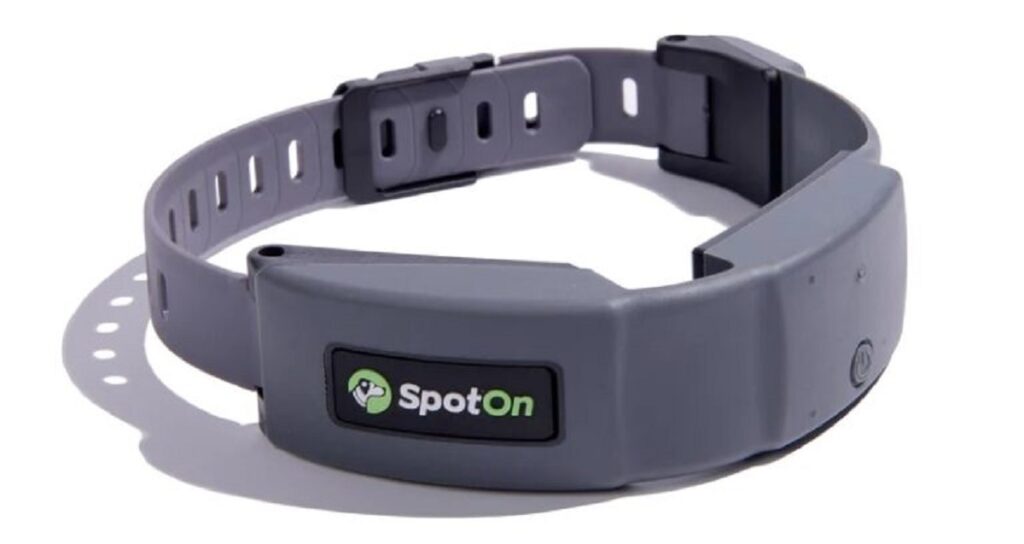 The company's patented True Location™ technology is the most advanced in the industry, pulling GPS coordinates from 128 satellites, so you can establish precise boundaries, even if they're oddly shaped. You can even create keep-out zones to prevent your pet from accessing treacherous areas or your garden if you have one.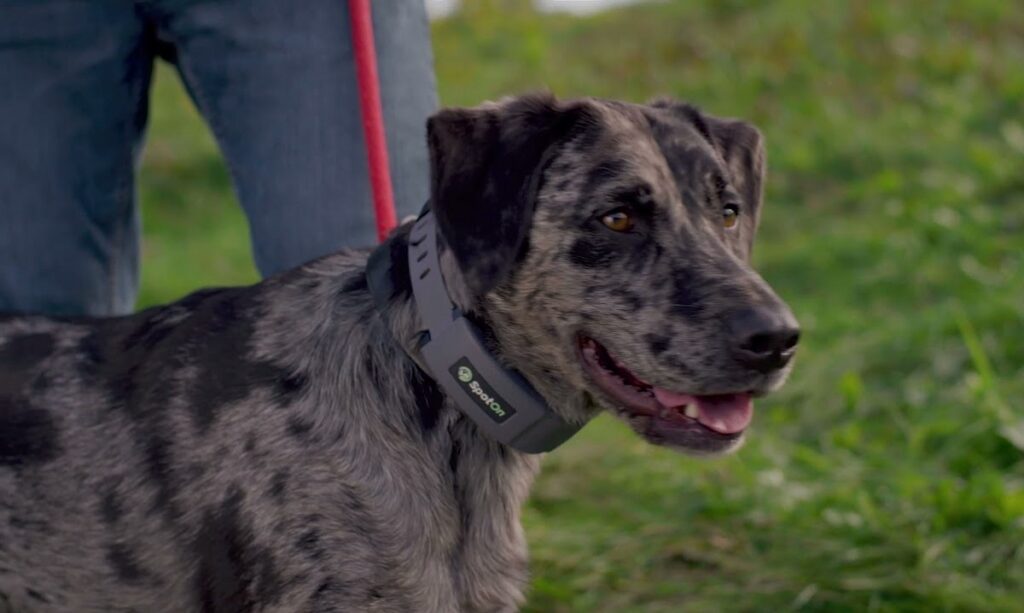 Plus, if you have a dog who doubles as an escape artist, you can enable the location tracking feature to find out exactly where he is. The app will even alert you if your dog breaks through the boundary. Plus, if you're looking to ditch the subscription, the SpotOn GPS dog collar allows you to create wireless fences without the need for a monthly fee. 
Customers rave about the cost savings of SpotOn over building a physical fence, and it's considered one of the best wireless dog fence systems available.
Multiple people can use the app to set up wireless fences

Portable for taking it on the go and setting up invisible fences on vacation or at someone else's house
Works with multiple dogs (with their own collar)

Stands up to water and all types of weather from -30 degrees to 120 degrees F
Will not work on property less than half-acre in size

Requires optional subscription for location tracking

Costliest of the options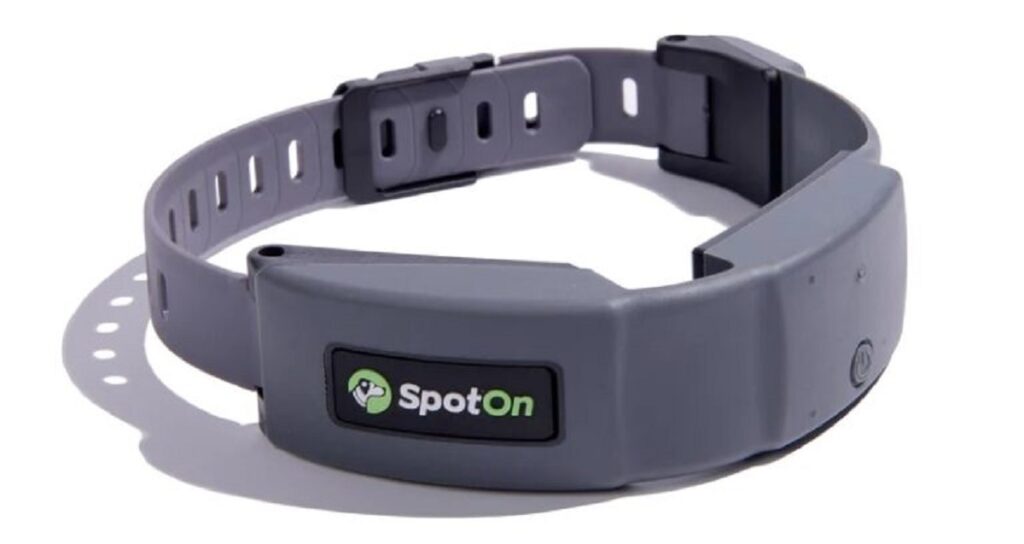 The price of SpotOn GPS Dog Collar varies, so check the latest price at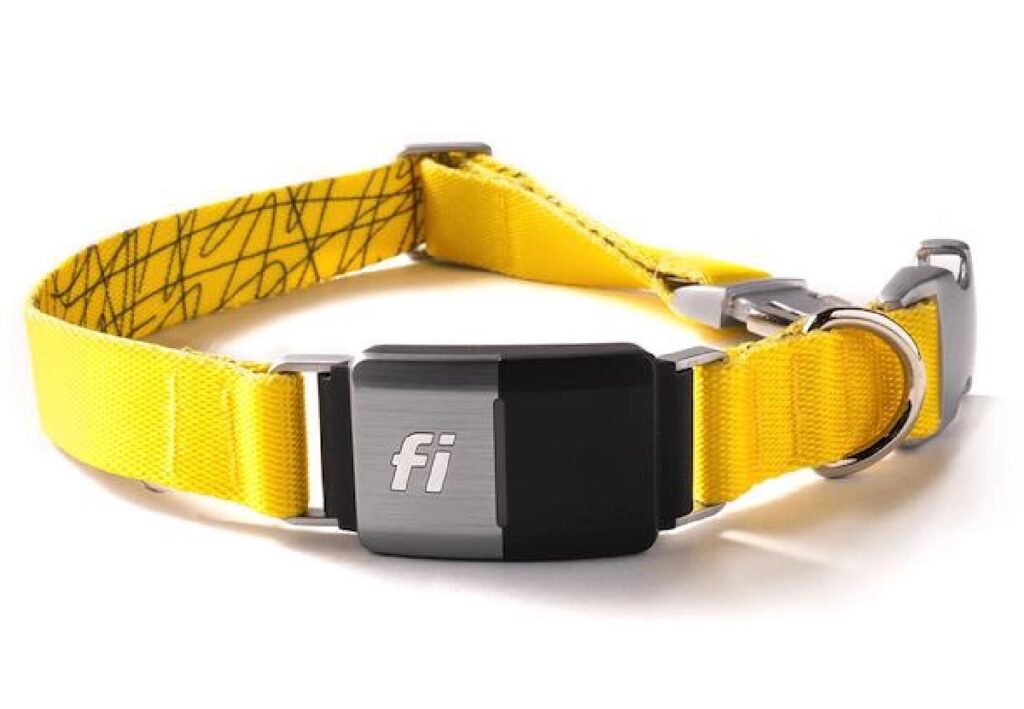 If you're not in the market for a virtual fence but want real-time tracking capability for your pet, the Fi smart dog collar series is a great fit. It offers 24/7 location tracking that gives you an exact dog's location. The battery, when fully charged, lasts up to 3 months. Plus, you can track your dog's activity with Fi smart dog collar.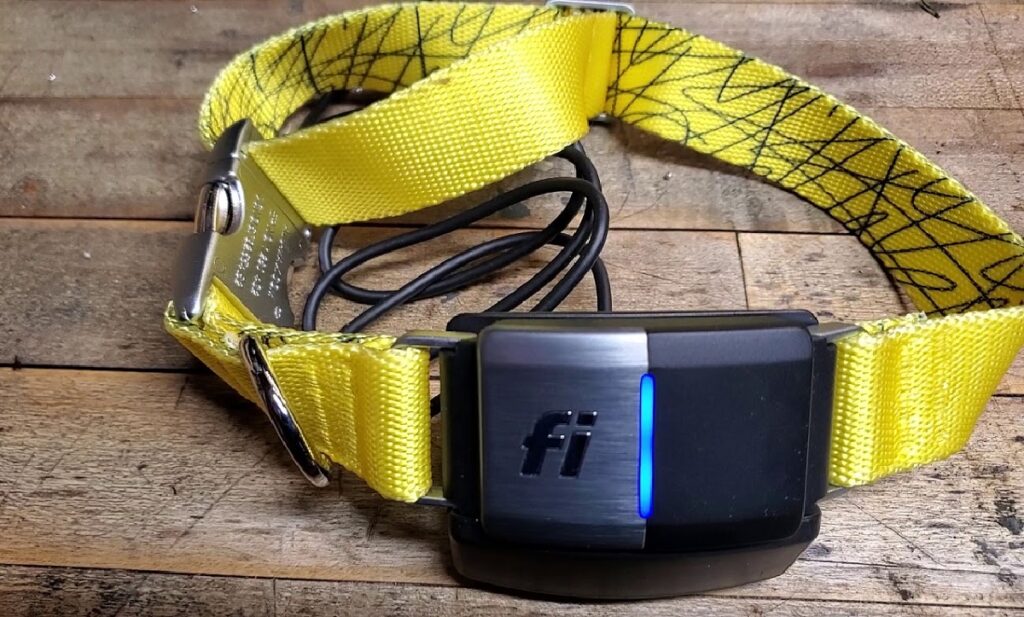 The Fi smart collar is Wi-Fi and Bluetooth enabled for easy tracking. And, instead of an upfront cost, the company offers a subscription service that you pay for on a monthly or yearly basis. The longer you pay in advance, the lower your Fi smart dog collar price. For more information, check out our in-depth Fi collar review. 
Dog parents like the Fi collar series because it helps track down pets much easier than they would be able to without GPS technology.
Choose from four different color options

Waterproof, IP68 rating
Perfect for those who want a tracking collar with no added bells and whistles

Chew proof for longevity
No wireless fence capability

Fi collar subscription is mandatory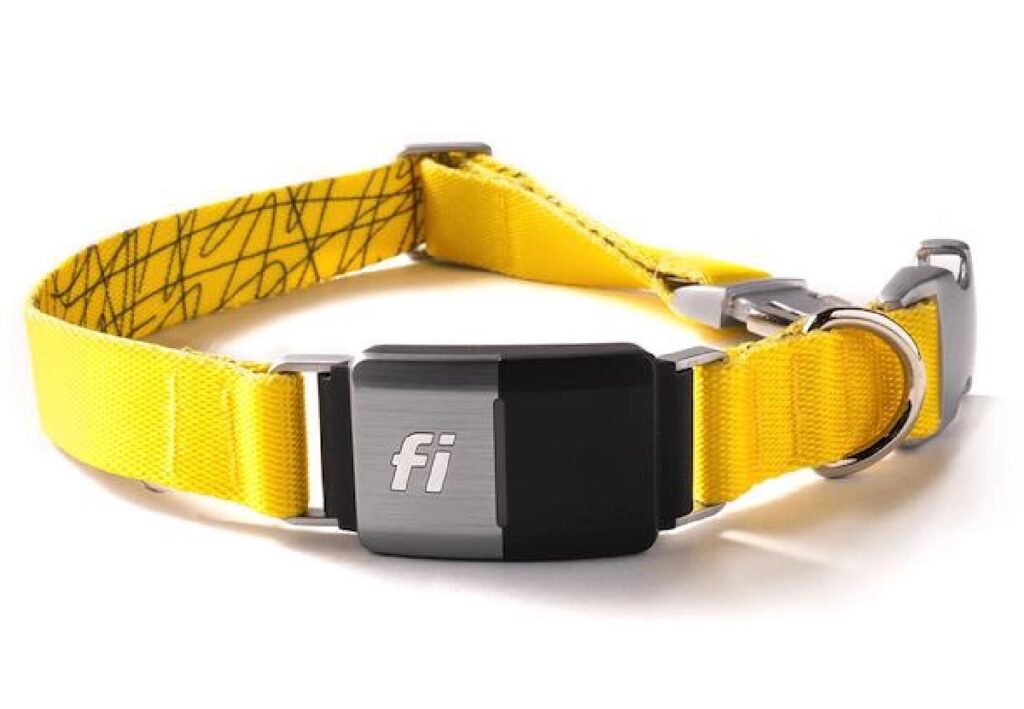 The price of Fi Smart Dog Collar varies, so check the latest price at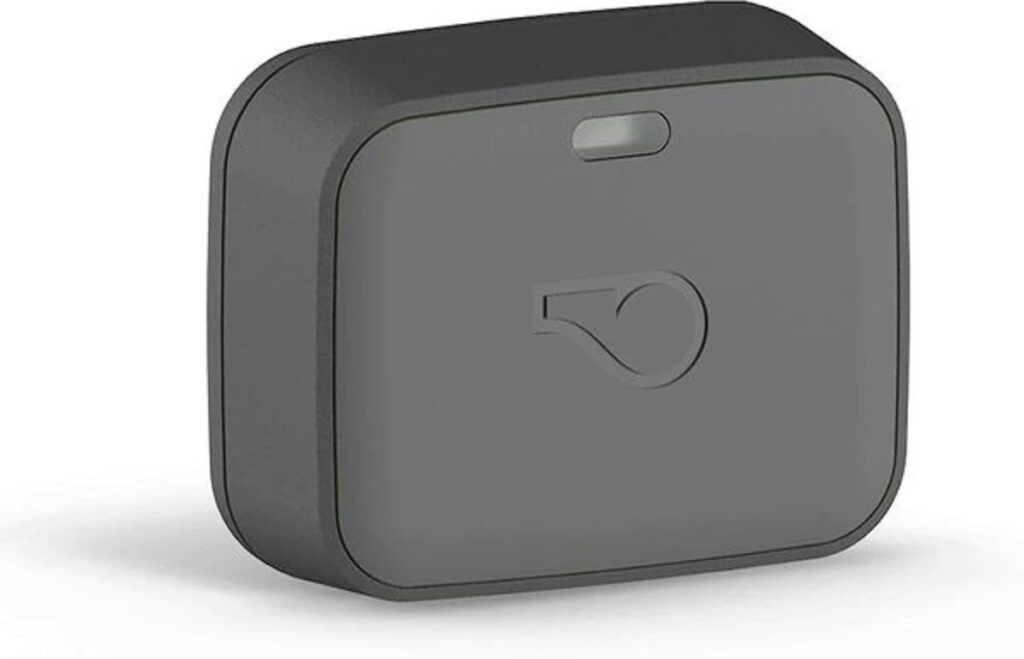 If you're looking for a pet GPS plus fitness tracker, you'll get both in one with the Whistle Health smart collar. It's got built-in health monitoring that tracks Fido's nutrition and activity levels and can alert you to potentially problematic behaviors.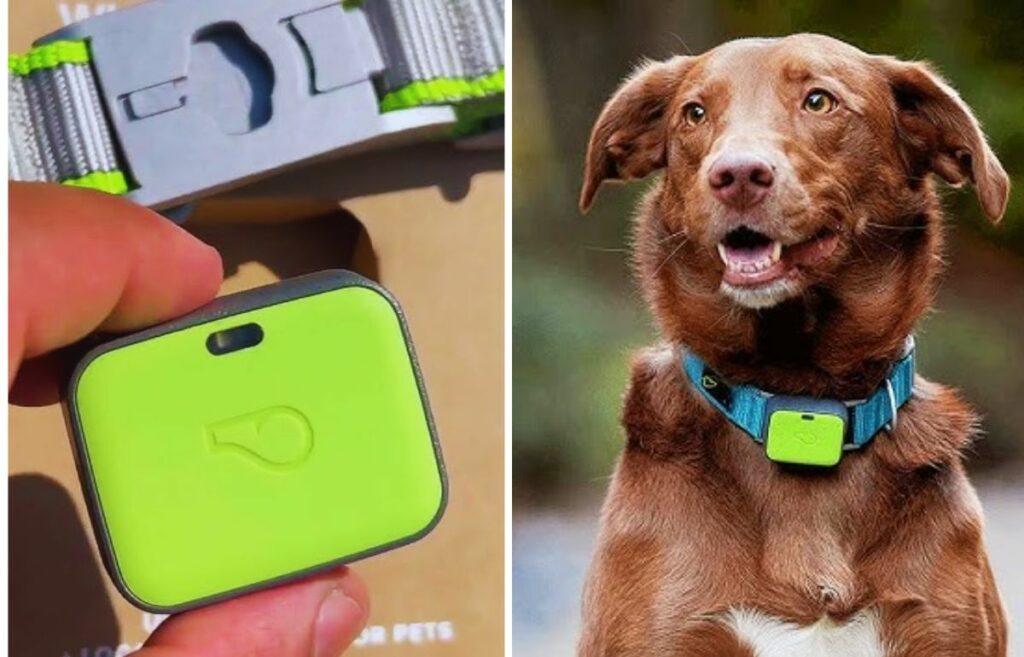 Whistle Go Explore works through the Whistle app, where you can track their location and receive insights into their behavior. You can also designate safe spaces for your pet to be in and receive fast escape alerts when they travel outside those areas. 
Pet owners love the included health stats tracking capabilities, which provide a 24-hour timeline each day to help monitor their activities.
Nightlight for visibility in darkness

Rechargeable battery with long battery life, lasting up to 20 days
Great for any size dog as you attach the health tracking device to the pet's existing collar

Also works on cats
Requires Wi-Fi connection to work

Only works on 2.4 GHz networks

Subscription required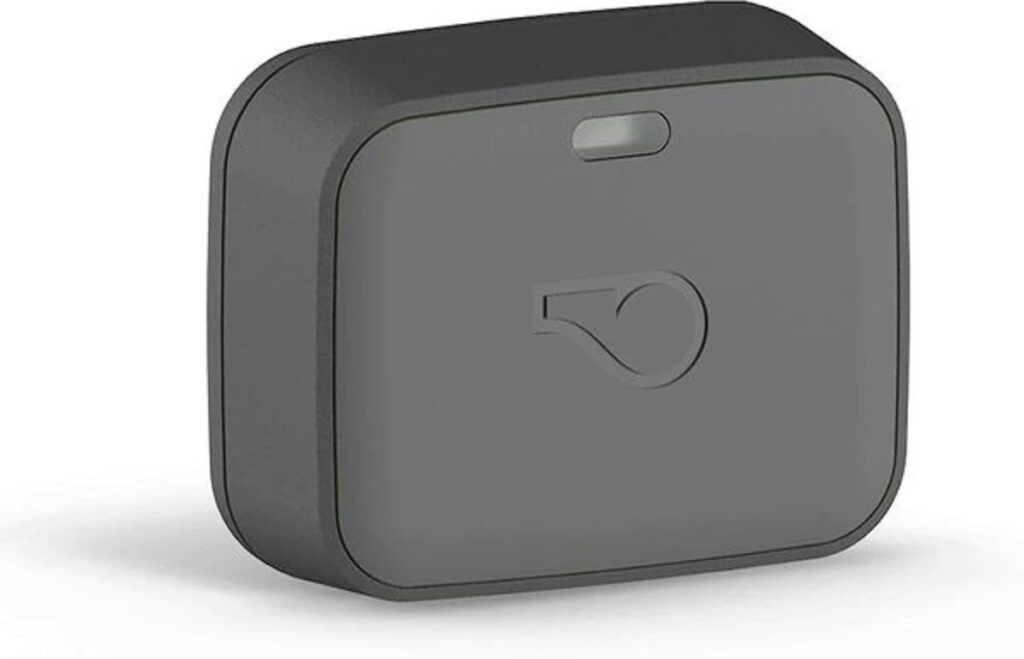 Whistle Health + GPS + Fitness Dog Collar
The price of  Whistle Health + GPS + Fitness Dog Collar varies, so check the latest price at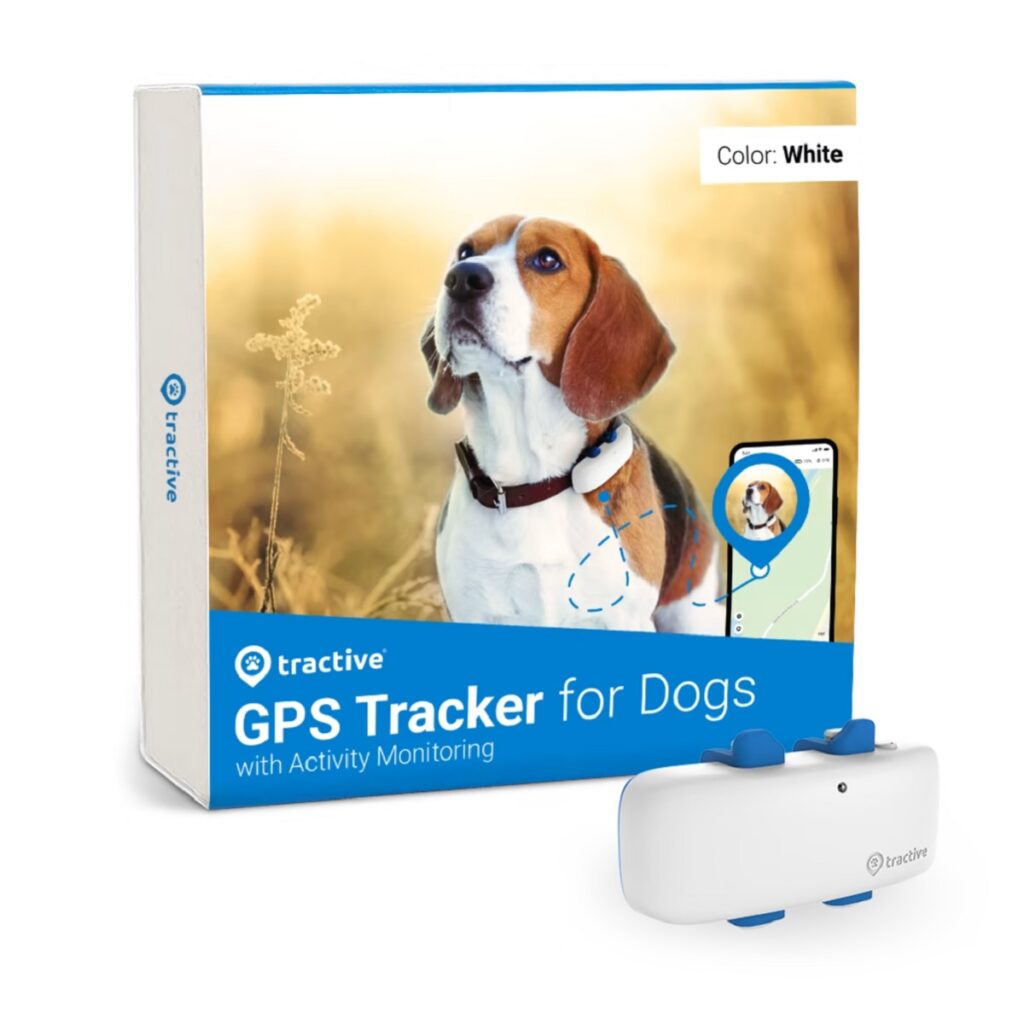 The Tractive GPS collar provides regular location updates that you can program to send you an alert between 2 and 60 minutes. It also tells you how your dog's activity and sleep levels were for the day and calories burned.
The smart collar is waterproof, so your furry friend can wear it out on adventures and not worry about damage.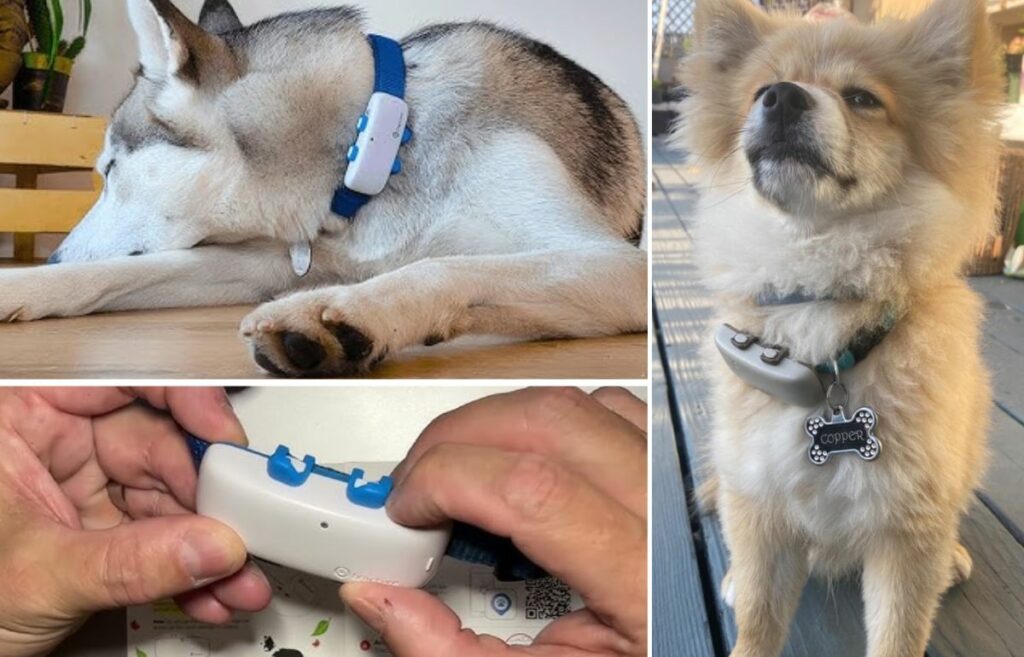 Pet parents who like to take their dogs on hikes and outdoor adventures love the Tractive GPS collar for its ability to track dogs, even those notorious escape artists.
Find Mode for when dogs are in locations thick with settlement or hiding

Power Saving Zones note when the pet is in a safe area and conserves charge for longer battery life
Multiple people can track, making it easy to give your vet access

Works on smaller dogs at least 8.8 pounds

Unlimited tracking range
Requires a subscription to work; you can choose between a basic plan or a premium one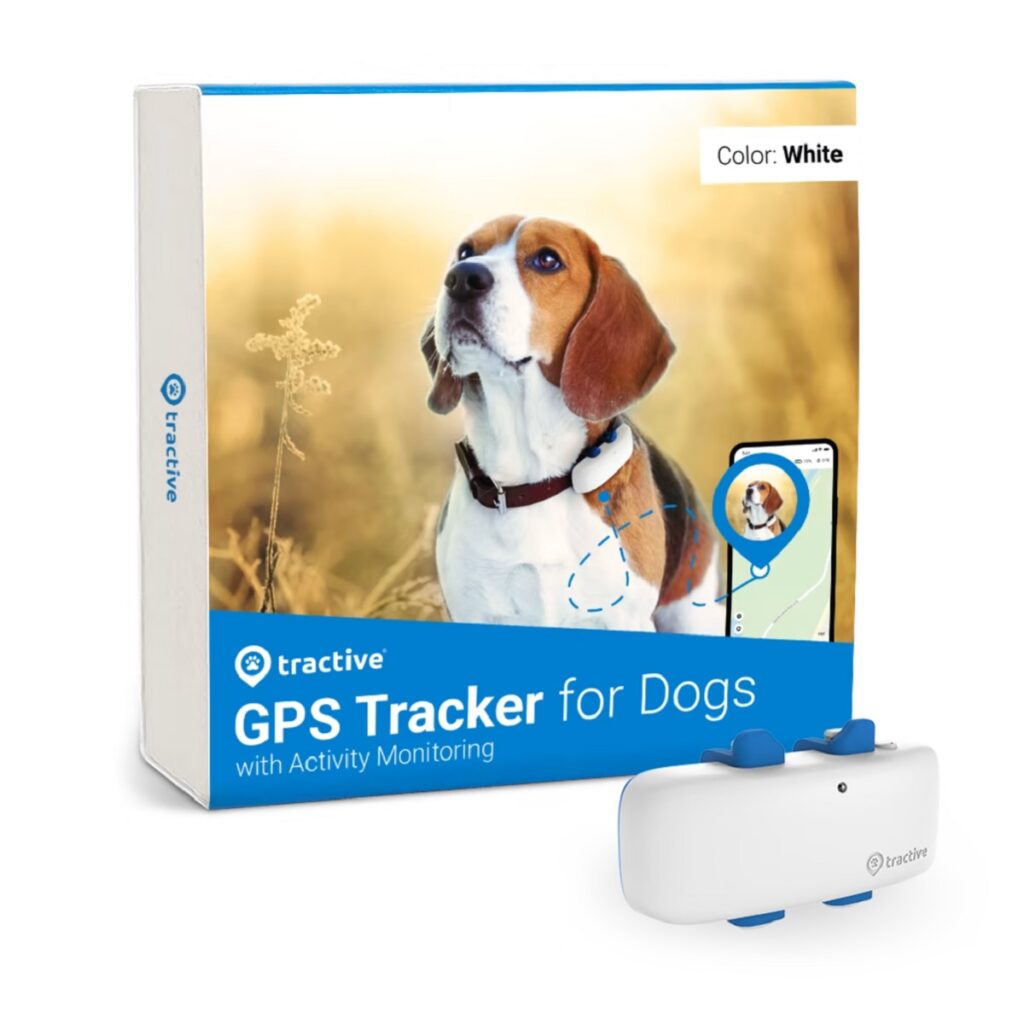 The price of Tractive GPS Dog Collar varies, so check the latest price at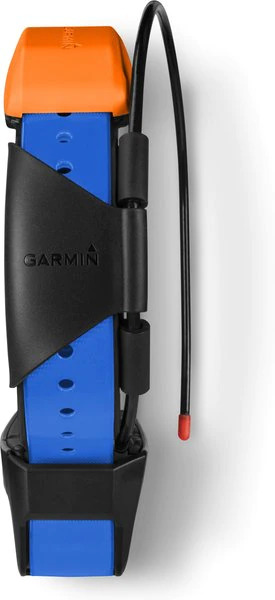 If you're a hunter and tracking your pet is the sole capability you're looking for, the Garmin T5 GPS Dog Collar makes it easy to find your furry friends if they're within a 9-mile radius, thanks to the GLONASS receiver.
It has a long battery life, up to 80 hours on a single charge, and you can use a compatible handheld device (purchased separately) to put it to sleep or activate LED lights for increased visibility. With this device, you can also issue corrective stimulants, including sound, vibration, or a combination of both.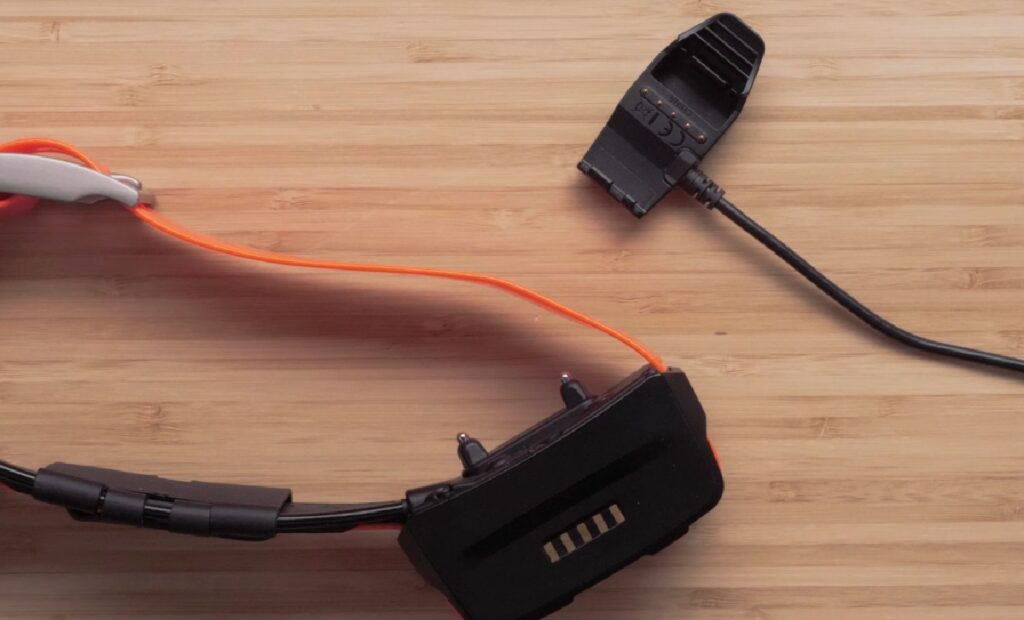 Dog owners who bought the Garmin T5 smart collar appreciate how well GPS tracks whenever their dog escapes when they're out on a hike or a hunt.
Sleep mode conserves battery power

Water-resistant up to 10 meters
Compatible with several Garmin handheld devices to track location and behavior

Rugged design can stand up to multiple elements

Suitable for small dogs to extra large dogs
Must have a compatible device to track pet, separate purchase required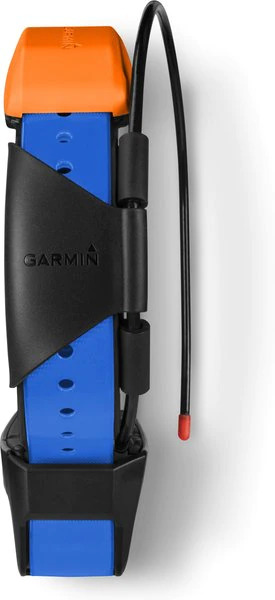 The price of Garmin T5 GPS Dog Collar varies, so check the latest price at
How Does a Smart Dog Collar Work?
Smart dog collars harness various technological elements to provide insight into a dog's location, health, fitness, or lifestyle. They come in various formats, including those that combine invisible fencing with GPS tracking or those that simply track location, health, fitness, or sleep quality. 
In order to get the most out of smart collars, you'll need to program them. For GPS collars with invisible fence capabilities, you'll need to either create virtual fences by walking a perimeter or set a specific distance from a base. To take care of the dog's fitness and health benefits, you'll need to input information about your dog, including its weight, age, and breed.
Why Smart Dog Collar is Needed
Smart collars are quickly becoming the go-to for many dog owners who are looking not only for vanity but purpose. There are a few different reasons smart dog collars exceed the normal nylon variety in the market. 
They track exact location – Depending on the model, GPS tracker cum collars help track pets up to several miles away. Some even have GPS tracking with an unlimited range, and you can track them from the other side of the world. 

They track activity – Do you wonder how your pet behaves when you're not home? Not only do they track animal behavior, they can offer insight on how to improve your dog's activity levels. 

They monitor dog's health – Those with health tracking features look more at your pet's activity, such as excessive scratching, and can help identify potential health issues before they result in costly vet visits. 

They make great training tools – Smart dog collars with corrective mechanisms, such as vibrations, noises, and static correction, can actually help with training. They can improve your pet's behavior and make them a much better companion. 
Buying Guide to Choosing the Best Smart Dog Collar
When you're looking to choose the best smart dog collars that work for you and meet all your expectations, there are several features to keep in mind. Here are some top considerations when comparing collars. 
Just like dogs come in all sizes, so do the dog collars. While many of the available brands come in varying sizes, it's important to measure your dog's neck to make sure it will fit. Toy breeds, for example, have very small necks and will likely not meet the minimum 9 to 10″ circumference for many, which means they'll easily slip out of it.
It's also important that you don't buy one that's too small, as well. However, if size is a concern, you can always opt for a device that clips onto your dog's collar instead. You can learn more about how tight should a dog collar be. 
If you have a dog, like mine, that likes to rumble and tumble, or you have multiple dogs that are always running and jumping on each other, you'll want to pay extra attention to the durability of the collar. Go for those with rugged designs or those that come with protective cases if need be. 
Battery life is one of the most critical elements to examine. There are some that require nightly charging and some that last for months on a single charge. If you're away from home a lot or always outdoors, you'll want one with a longer battery life. Rechargeable batteries are your best bet for saving money in the long run, as well. 
The range is extremely important because you need to know that you're going to be able to find your pet when you activate that lost dog mode. The last thing you want to do is buy a collar that only covers a small area when you live on 200 acres of land, for example. 
Many smart collars require subscription plans to work, while others only require them if you plan to take advantage of premium features. There are some that are solely subscription in nature, meaning there's no upfront cost for the collar itself, just a required monthly service fee. Make sure you read the fine print and find out exactly what is included with the purchase of your pet collar. 
Many dogs like to swim. Some just take off at the sight of a body of water and dive right in without any worry as to whether it will affect their collar. If you have a swimmer, look for dog collars that have water resistance or are waterproof. There's a difference. Some can only survive splashing and the elements, while others are specifically designed for submersion. 
The last thing you want to do is pick up a smart collar that you can't figure out. Most are easy, with intuitive interfaces that walk you through every single step of setting up all the features. 
Sometimes, however, because our level of technological savviness varies, we may struggle with set-up and use. For this reason, make sure you find a responsive company that can help troubleshoot issues and offer support when you need it. 
Yes. All products go through extensive testing to make sure they are safe for your pets to wear, whether for a short or extended time period. If you have questions about the exact testing methods used, you can either visit the manufacturer's website or contact them directly for added peace of mind.
Yes. Many experts recommend smart collars simply because they make excellent training tools. Then, there's the convenience of being able to track and/or restrain your pet with GPS or the capability to create invisible fences.
Yes. Pets can sleep in GPS dog collars and other smart collars, though it's up to you when you want to take them off. For example, I don't leave Ranger's collar on when I put him in his crate. If the collar has a short battery life (i.e., 22 hours or less), you will want to take it off at night to charge it so that it's ready for use the next day. 
Smart collars are the way to go these days, especially since our animals have long ditched the role of simply being pets and become family. By researching the various brands and really digging into their capabilities, you can make an informed decision.
For more information, including a look at the Fi vs. Halo collar or a guide to choosing the best electric dog fence, read through our various product reviews.