Dogs are man's best friends and are the most favorite pets to have in America. Dogs are friendly beings but love to explore and follow small moving things; insects and animals. Dogs are precious and the very thought of loosing them can be equivalent to a nightmare for you and to avoid it, getting a GPS smart collar can suffice. A smart collar helps keep track of your furry friend and in case your dog manages to escape far away from your location, GPS collar will fetch you his location right away.
GPS smart collars gives you the ability to track your dog when you are away from home or when you leave your dog with a dog walker. With this collar around your dog's neck, you can rest assured for your dog's location and activities.
Market is filled with abundance of different GPS dog collars, each offering unique features. To choose the best among such a variety can be a difficult task as mostly are quite similar yet unique and finding the uniqueness will require you to thoroughly research. Fi collar and Halo collar are the two best options available on the market, both with unique attributes. This review will discuss all the amazing features of each kind and according to your requirements, you can pick out either the Fi collar or the Halo collar.
Features Compare: What Fi and Halo Offer Your Pups
The Fi smart collar is unique for its long battery life that lasts up to 3 months and it costs $149 with a yearly subscription cost of $99. You can easily download the Fi app and devise a geo fence and afterwards, upon escape of your dog from the geo fencing one, you will right away receive a notification. The Fi app connects you to multiple dog owners and you can get their advice for any particularly strange behavioral difference in your dog, that you can seamlessly track through this device.
The Halo collar is another amazing GPS locator offering maximum features in one device. It allows you to set invisible multiple wireless fences and readily notifies you upon your dog's escape from the defined safe zone. The best feature that makes this option unique is the inclusion of the training feature with a dog training expert; Cesar Millan.
Fi: Notable Features and Benefits
Fi comes with a multitude of features and each serves its purpose with no compromise. The accuracy and durability is absolute with amazing key features.
Fi collar uses the latest technology of LTE-M network that allows you to track your pup 24/7 with amazing accuracy of 7 feet radius. Fi is the first ever device to have used LTE-M network that allows minimum battery usage and maximum distance coverage from the safe zones.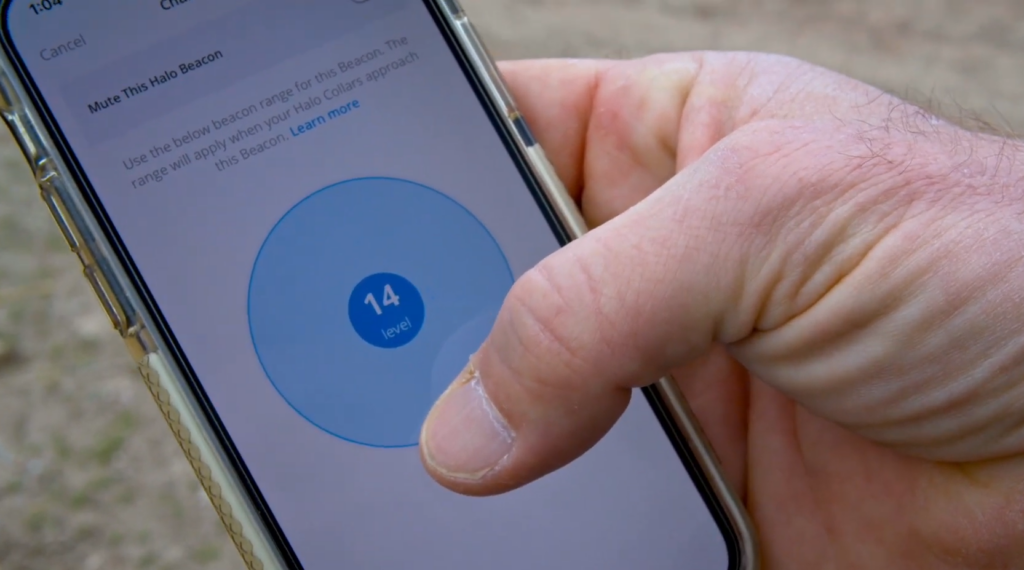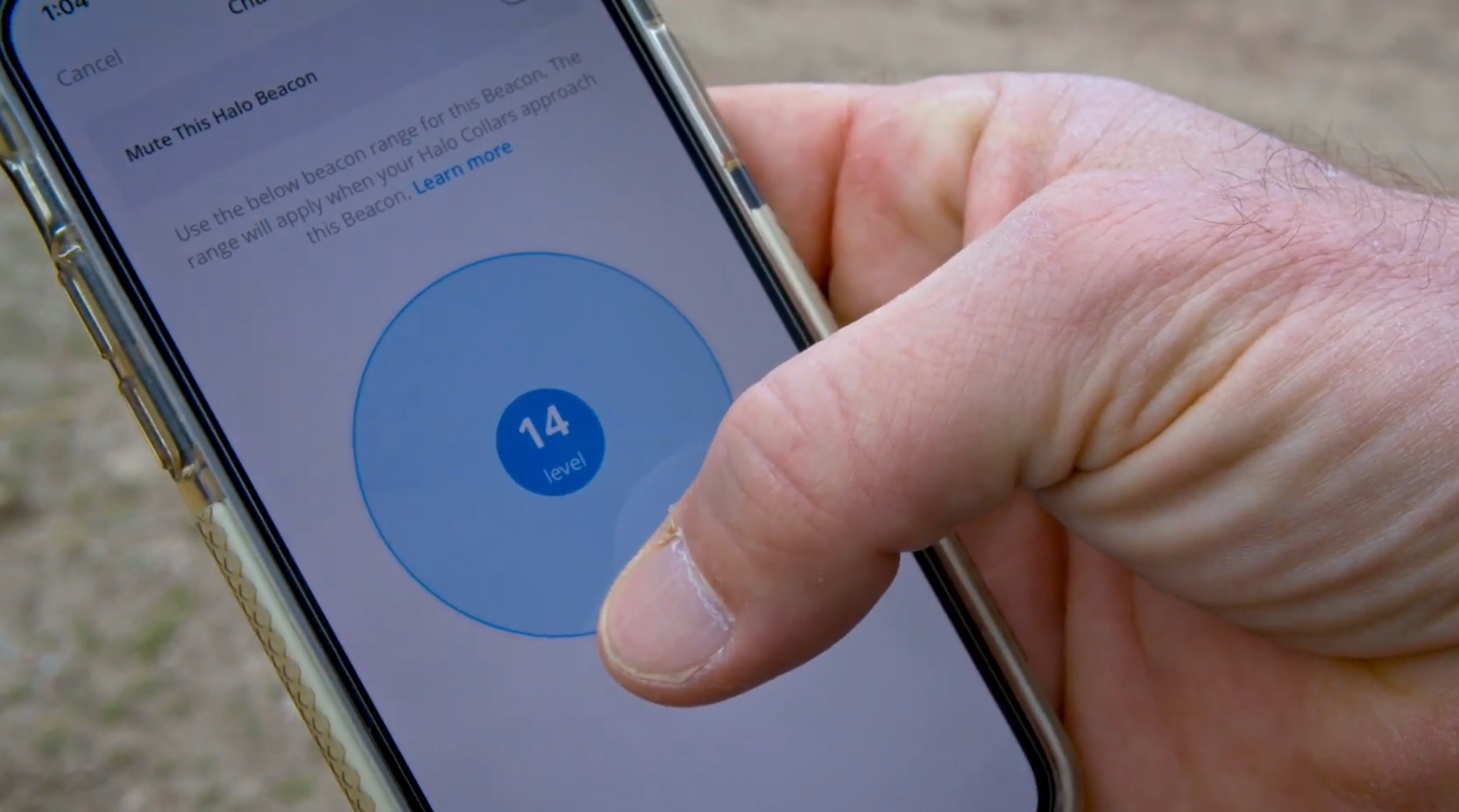 Fi offers long battery life on a single change. The battery lasts for up to 3 months so you can rest assured after a single charge. However, if the collar is being used in crowdy areas, then the battery life can be compromised and in this case, the battery might last for up to 20 days.
Once connected to the Fi app, you can set safety zone for your pet and the moment your pet leaves the safe zone, you will instantly get notified and on escaping to a far off area that the device might not cover, you can turn on the lost dog mode through the app.
It uses multiple connection systems, including Bluetooth, cellular network, GPS, and wi-fi. The GPS device can connect to a multiple of Fi app users, including your peers and dog walker, through Bluetooth during the unavailability of wi-fi. If wi-fi is available, then the Fi collar uses LTE-M system for location tracking.
Owing to the workability of Fi collar through LTE-M network, the smart device works all over the US with absolute accuracy and efficiency.
Padometer: Activity Tracker
This device's unique activity tracking function allows you to monitor your dog's activities and can even count your dog's steps and the distance they walk. The icing on top is the sleep tracker, which helps you stay informed of your dog's sleeping habits. The Fi activity tracker will help you decide how much exercise your dog needs for a healthy lifestyle.
The Fi collar's activity tracker not only tracks your pup's physical condition and behavioral routine but also keeps the data on sleeping patterns and the number of steps your pup takes.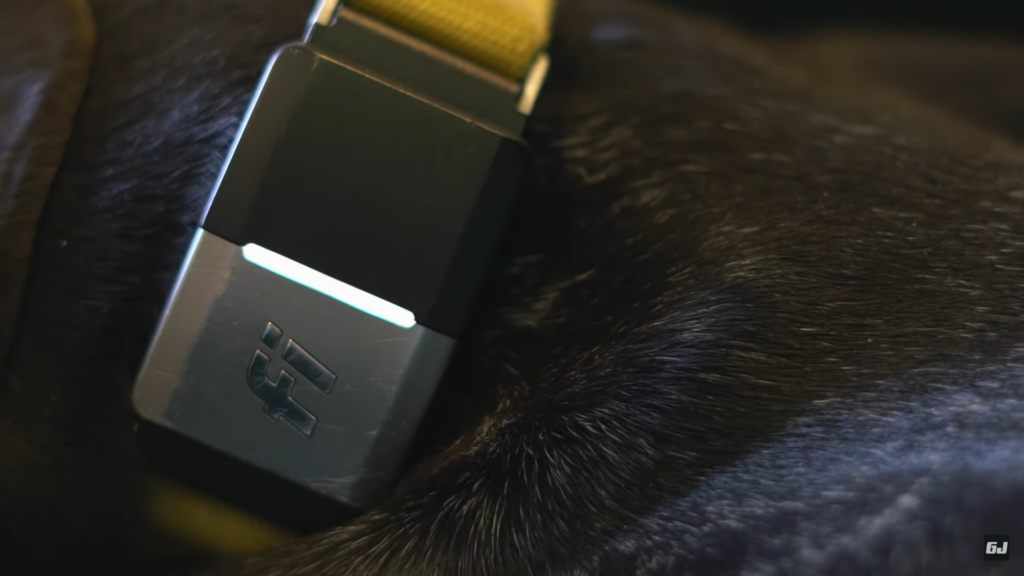 The collar's durability is perfectly rock-solid as the collar is made of a nylon strap. Nylon is known for its rigidity and strength, so your dog's aggressive behavior or teething will leave no impact on the collar as the collar is chew-proof.
The Fi dog collar can withstand about 300 pounds of abrupt pull force. So aggressive and active dog owners can rest assured with this incredible collar.
Subscription Plan & Warranty
The price of a Fi collar is about $150, with a yearly subscription cost of $99; all available for a one year warranty. A subscription is inevitable to access all the features discussed above of this collar. The subscription covers all aspects the Fi collar claims to offer, including a GPS module and LTE M network connection. Also, a subscription is a prerequisite to access the pedometer function.
Halo Collar: Notable Features and Benefits
Halo collar works efficiently for small to large dogs with neck sizes 11-30 inches. The halo collar uses several operations for the best possible tracking of the location and health of your pet.
The Halo collar can connect to multiple GPS tracking devices at a time. It also collects data from several GPS location satellites for maximum accuracy.
The halo collar app allows you to allocate wireless fencing around the safe zones you don't want your pup to exit. You will be instantly notified when your pet leaves or is about to leave the wireless fence.
This feature carefully examines the emotional and physical health of your pooch. Your dog's halo collar will instantly notify you of any health hazard that your pup might be experiencing; anxiety, anger, or any muscular issue.
A 21-day training program is offered with the subscription. The renowned dog trainer, Cesar Millan himself trains your dog to behave safely and do enough exercise to stay healthy. Initially, the dog will get training for proper behavior indoors, ending with outdoor training. To achieve a further training plan, you will have to obtain a halo subscription plan that will cost $10 per month.
Connectivity and Accuracy
The connectivity options are vast in the Halo collar with Bluetooth, cellphone, and WIFI connectivity. The device keeps working even if it loses a connection with your phone. Such improved connectivity best helps during long expeditions or camping that you might want to plan with your pup.
Encouragement Feedback to direct your dog back home is the most peculiar feature any pup collar has ever offered. The dog can easily find their way back home with the installed visual and verbal signs to lead them home.
You have to buy the subscription plan to avail all the amazing features of the halo collar. The subscription will enable data storage, tracking activity, encouragement feedback, and advanced GPS tracking, and the training course will be available to you with the purchase of a subscription plan. The three available plans are:
Basic Plan: $4.49/month
Silver: $9.99/month
Gold: $29.99/month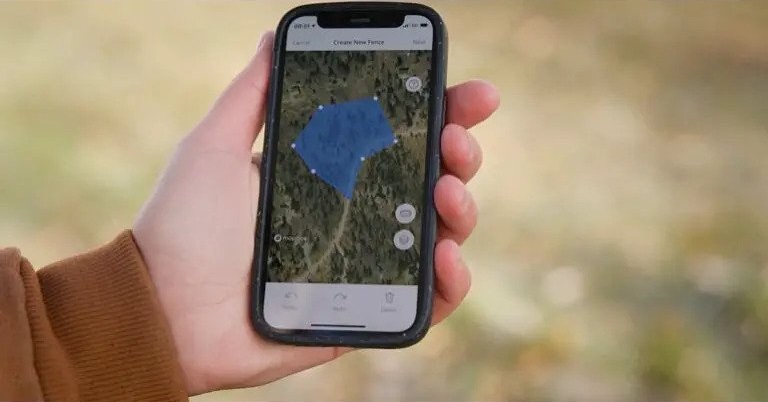 It is designed to withstand any jerk and shock that the dog's activity might cause. It has a waterproof rating of IP68 for ultimate durability. It is made of armored aluminum faceplate which makes it the best dog collar during expedition and camping.
Easy Activity Tracking on The App
The Fi collar not just works for GPS tracking but also provides easy activity tracking on the app. This smart dog collar allows you to monitor the number of steps they take daily and the distance covered. You can stay informed if your pet has met his daily objective of not. Furthermore, you can even keep track of their sleep routine and figure if there is any unusual activity that your pooch might be showing and you can get help from other Fi app users.
Through your Fi app, you can connect to other Fi app users and in case of any unusual dog's activity, you can share the case with other users. You can also share in live chat support that is available 24/7 on app with subscription.
You can set daily targets for exercise or other physical activities on the app and the app will keep you informed if your dog has successfully completed the target or needs further monitoring. You can keep track of all daily activities of your dog through the app.
Track Activity in the App
The Halo dog collar offers more powerful GPS location services to keep track of your dog's movement, and the collar is strong enough to absorb aggressive jerks of your dog's movement. Halo collar will keep you informed of any unusual health issue instantly and through live support and training program, you can figure the right way to handle it.
This feature, along with the training program, effectively assists you in instilling positive behavior in your dog and correcting the undesirable ones.
The minimalistic design of the Halo smart collar easily fits all dog sizes except for the very small once; less that 5 months old. Other than this exception the halo smart collar is perfect for dogs of all sizes.
The halo smart collar has a waterproof rating of IP67 and can withstand rough impacts impeccably to allow for intensive outdoor activities.
The 21-day training plan, designed by Cesar Millan himself trains your pet for the best healthy exercises and instills in them the best behavioral features.
Tips for Picking the Best Collar for Your Dog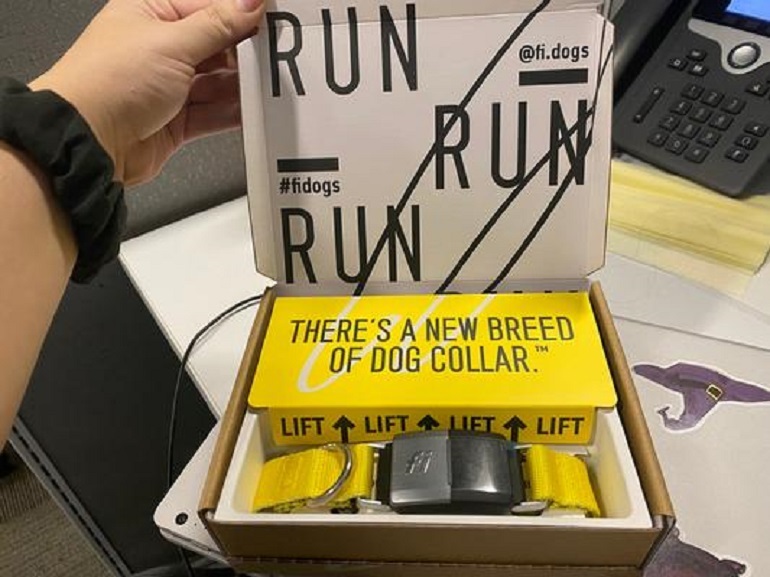 The best pick would be the one that best serves you in keeping an eye on your dog and his activities as mentioned below:
If your dog escapes on daily basis then the Fi smart collar will be most useful to inform you their location right away; 24/7 with the use of the advance system of LTE-M network. You can share the app with your family members to monitor data of your dog's location when they are around your pup. The activity tracking is also advanced enough that you can even keep a track of your dog's sleeping hours.
The device costs $149 with subscription charges of $99, making it more reasonable for its hefty features.
Halo collar uses GPS/GNSS tracking system for efficient location tracking of your dog. The company offers training plan that will best suffice in instilling best possible behavioral traits in your pup.
Furthermore, creation of virtual fence through app is amazingly easy and upon your dog's exit from safe zones you can get the notification right away and if you cannot reach their spot, then the encouragement feedback features will lead your dog back home.
The device costs $999 and with a basic subscription plan that costs $4.49, making it the most expensive dog collar.
If you own an active dog who loves adventure and tends to run after squirrels, insects, and other small animals, then keeping your pup safe can be a challenging task. Here arises the need of getting a smart dog collar and the Fi and Halo GPS tracking devices are the best in this regards. Both have their unique features and only a dog owner can decide which of the two smart dog collars will help them in keeping track of their pooch.
Hence, keeping all the features of both collars in mind and the habits of your pet, choose the right smart collar accordingly. If your dog loves to escape daily then the Fi collar is best in escape detection owing to its connection with multiple users using Bluetooth. If your dog wanders off to far-off areas, then the encouragement feedback feature of the Halo collar will best come in handy. Also, the training plan of the Halo company is the best feature among all the GPS dog collars on the market.