Exercise is very important for a dog, which is why I regularly let Ranger outside to run and frolic through the yard. However, without a proper fence in place, it can be easy for your pup to find a way to escape — and they're not always doing it because they want to run away. They simply have the desire to explore. 
One of the best things to ever hit the market for dog owners is the invisible fence system, a way of containing your pet without having to spend money on a physical fence, which can prove quite costly depending on the amount of land you have. 
SpotOn GPS Dog Fence™ is one of the top in-demand options, and though it's a little costly upfront, it's worth every single cent spent, simply for your pet's safety and security. Not only is it a valuable training tool for keeping your pet contained in your yard, but if Fido breaks loose or decides to live his best life outside of the fencing boundaries, the GPS tracker can tell you exactly where he is.
Because it taps into four satellite navigation systems, the SpotOn GPS fence is used by customers all over the United States and Canada with varying yard sizes. After seeing and experiencing its capabilities, they don't want to go back to using a normal collar. The SpotOn fence system also comes with a one-year warranty for your peace of mind.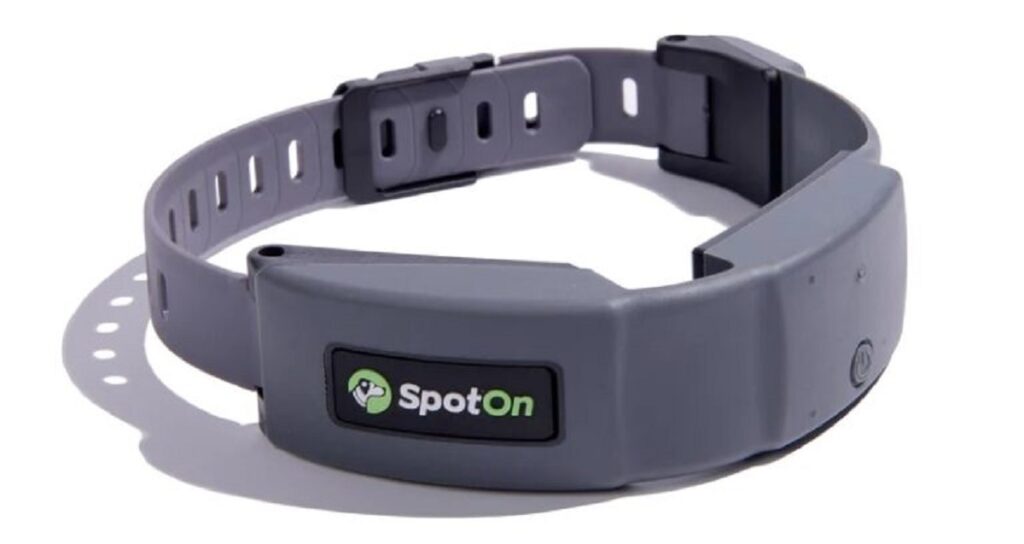 The price of SpotOn Dog Collar varies, so check the latest price at
SpotOn Virtual Dog Collar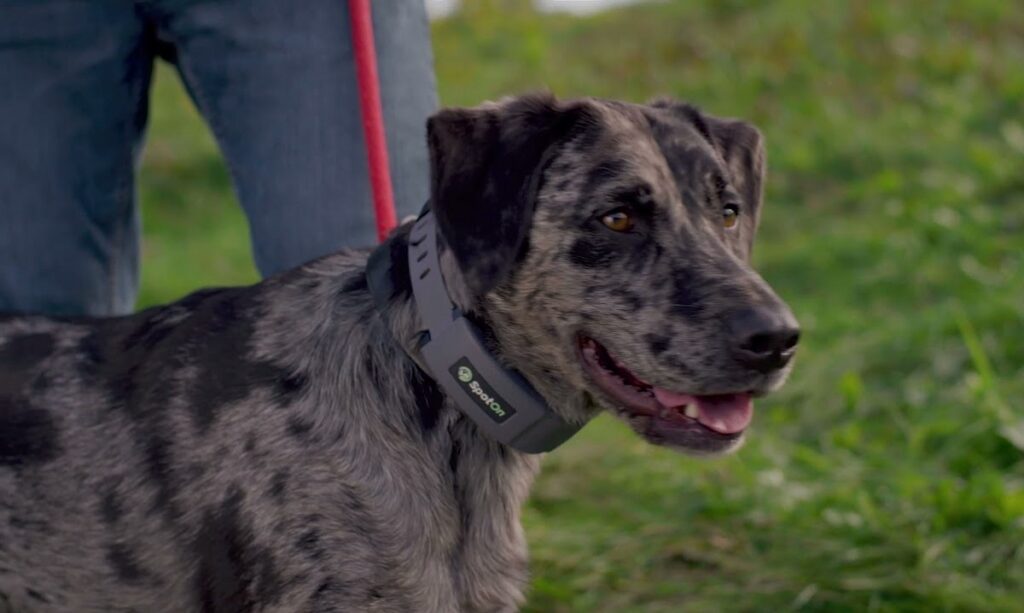 The SpotOn Virtual Dog Collar is an innovative product that makes it easy to keep your dog contained within specific boundaries. It allows you to set up a containment system without the use of buried wires and harnesses advanced technology to provide tracking services, as well.
The company promises that the system is accurate, reliable, and easy to use, so you can have it up and running in minutes. 
SpotOn was founded in 2017 by Matt and Zach Hyman, dog owners who wanted to see their pets happily running free while remaining safe. The product has been recognized by Forbes, CES, and SXSW and has received the 2019 New Hampshire Tech Alliance Product of the Year Award. Jennifer Joyce is currently the company president.
How Does SpotOn Collar Work?
The SpotOn GPS fence works two ways: the virtual fence boundaries are established through the smartphone app, available on Google Play and the App Store, and the SpotOn GPS fence collar recognizes these boundaries, keeping your pet contained within.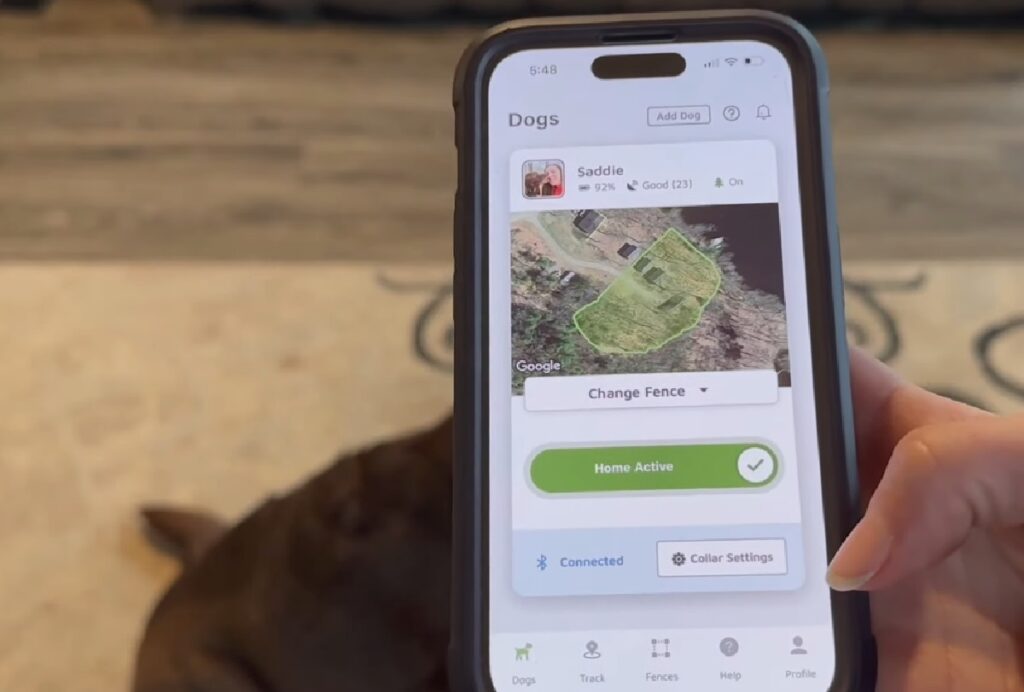 To set the boundary, you'll need to enable Bluetooth. Choose a starting landmark and then walk the area you wish to set a fence around with the SpotOn GPS fence collar in hand. The antennae should be pointing up to the sky.
You'll tap the "start" button in your app, then walk the path where you want to establish the fence. Tap the finish button when you've returned to the starting landmark. 
Once your pet is wearing the collar, it will recognize the fence posts and issue a corrective warning in the form of an alert or warning tone, or vibration, depending on how close your dog gets to the boundary. You can also turn on the optional static correction for a stronger warning.
How to Set Up a SpotOn Collar
Setting up a SpotOn collar is simple. First, you want to ensure the fence is working after setting up following the above instructions. To do so, hold the training collar, with the antennae pointing up to the sky, and walk the boundaries. Make a point to approach the fencing line edge to ensure all alerts are working. 
Make sure it's charged, and then put it on your pup following the directions, making sure it's a snug fit that passes the two-finger test. Then you're all set!
For Whom is the SpotOn Collar Designed?
The SpotOn GPS fence is designed for any dog owner who wants to give their furry friend the opportunity to run free without physical restraint. However, it's not designed for yards smaller than half an acre, so make sure you have at least this much room to set up a boundary, allowing for a 3 to 10-foot perimeter shift.
SpotOn Dog Collar Reviews
The SpotOn GPS Dog Fence employs top-notch technology that was developed by a team that regularly designs military equipment. It's the top rated next-generation GPS fence on the market for its tracking precision and ease of use.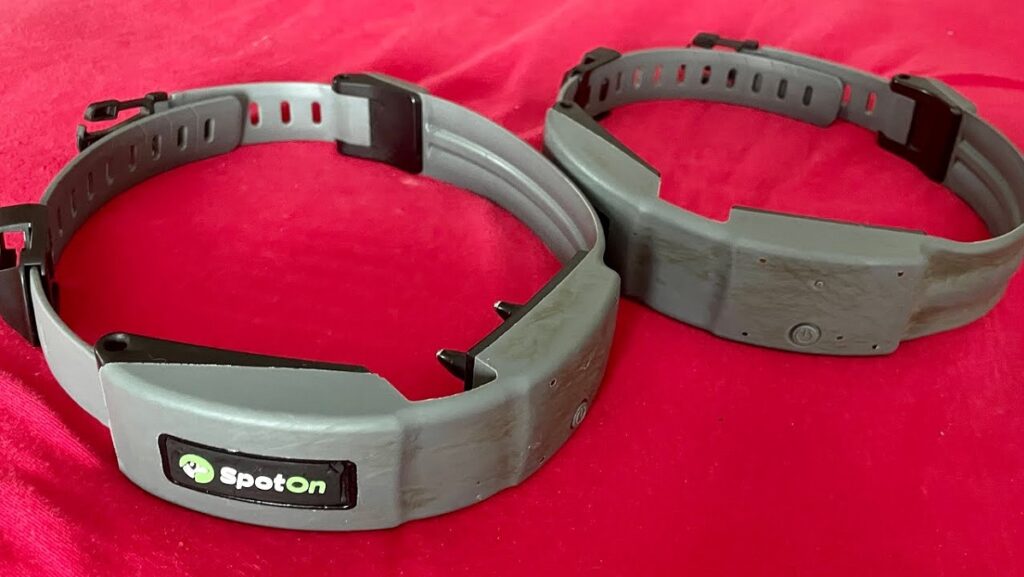 Sturdy collar comes in three sizes and holds up to regular use in the elements

30 static correction levels

Can cover multiple acres of land

Can set up multiple fences, including those that overlap

Can set up no-go areas to keep your dog out of specific regions

Patented True Location technology
Fence works in rural areas, even without a cellular subscription

Can take it with you on the go

Optional GPS tracking service lets you track your pup in real-time

Set up takes just minutes, and it's ready to go
Requires subscription for GPS tracking service

Requires minimum half-acre of land, so it's not good for those with a small property

Won't work on small/toy-breed dogs

Requires charging each night
Buying Guide for SpotOn GPS Fence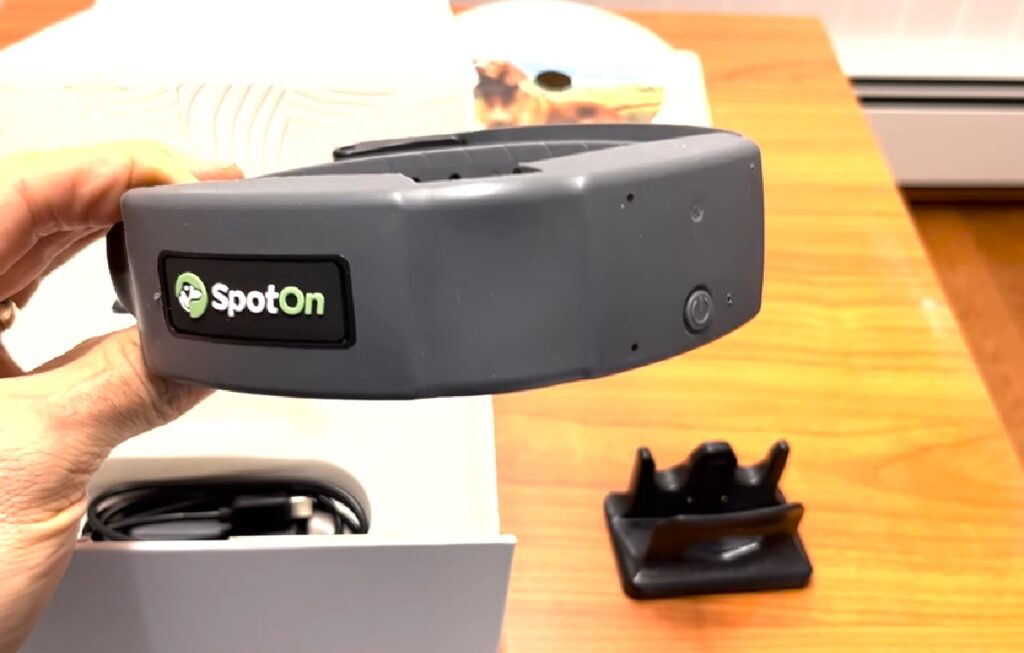 The SpotOn GPS fence comes with a variety of features to keep your dog safe. Each one was developed with your pup in mind through endless conversations with dog owners about their goals and what they look for in such a system. 
Specific Features and Benefits
To learn more about how the SpotOn GPS fence works, it's important to take a deep dive into the features and benefits it offers, and this one has plenty that will make your life — and your pet's — easier. Let's take a look at a few. 
The SpotOn virtual smart fence is easy to set up and lets you create multiple fences in the same yard. These areas can be different sizes, and they don't have to be square or rectangular in shape, which gives you — and your pet — a lot more flexibility. This is exactly the kind of system I love for Ranger because my yard isn't a solidly defined parcel, and creating a straight line is easier said than done on a property. 
Another fantastic feature that you'll definitely appreciate is that it eliminates all false warnings and corrections, which means your dog will never hear an alert tone or feel a vibration if he is returning from having gotten outside the fenced area. 
The GPS tracking feature requires cell service, but it's worth the extra cost, which if you pay for a year or two upfront (more on that soon), is very affordable. If your dog leaves the boundary, ignoring the attempts at correction, you can use the real-time tracking feature to find out where he is and bring him back home. 
One of the reasons people opt for virtual fences is because they're portable. SpotOn is no different. You can take it with you on vacation, for example, if you're visiting another family member or friend's home and need a boundary. Or, you can take it to a campsite to keep your pet contained in one area or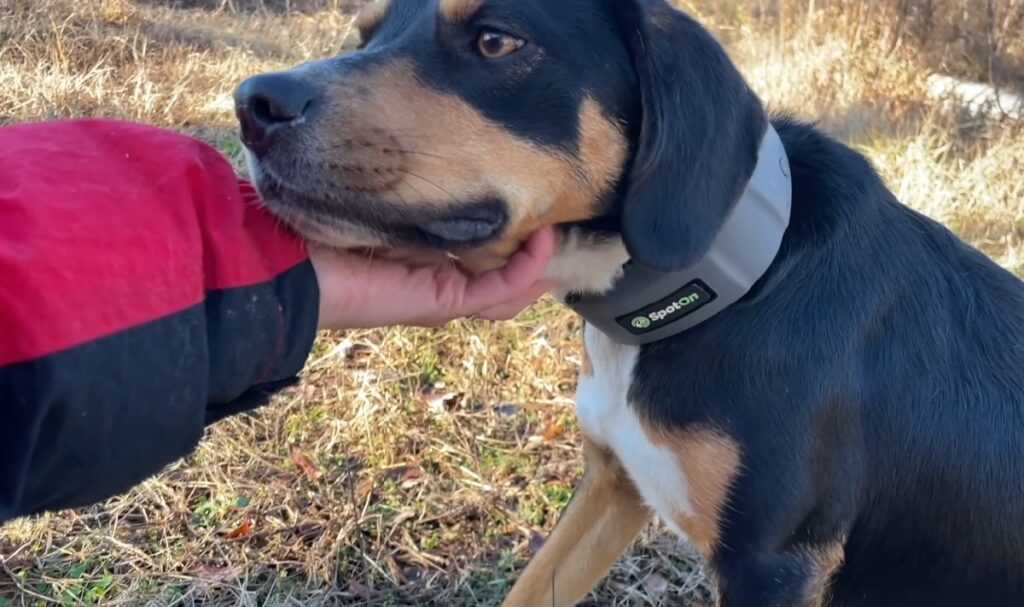 Because dogs come in all sizes, the SpotOn GPS collar comes in three different sizes: small, medium, and large. The company provides a sizing guide to help pick out just the right fit, which is important in order for the GPS antennae to work properly. More importantly, it ensures the collar causes no discomfort and stays on.
To determine the right size, use a flexible measuring tape to measure around your dog's neck, just above the shoulders. Make sure you can fit two fingers beneath the tape comfortably, and then use this figure to select the right size. 
Small fits neck sizes 10″ to 14″

Medium fits neck sizes 12″ to 18″

Large fits neck sizes 19″ to 26″
If your pet's neck measurement falls in between sizes, go up one to ensure a comfortable fit. If your dog's neck circumference is smaller than 10″, this is likely not a good fit for them. It's more suitable for medium and large dogs.
Battery life is one thing that you have to pay attention to when using virtual fences. The SpotOn GPS fence collar will last up to 22 hours when fully charged, according to the company's website. However, this is the upper limit of the battery life and doesn't include the use of the GPS tracking service. If you use this optional service, you can expect the time to dwindle by a few hours since it uses more battery power.
If you plan to leave your dog outside all day, it's a good idea to check the battery life prior to putting the collar on to ensure it will last.
Professional Training Videos
The company wants you to be able to get the most out of the SpotOn fence, so it has provided multiple training videos. These show you how to: 
Set the proper static correction level and how to use it

Learn the various tones the SpotOn collar emits and how to train your dog on recognizing those sounds

Proof the boundary by training your dog with distractions and getting him used to the established perimeter
If the videos aren't enough for you, and you need more help, you can reach out to the company directly for a 30-minute phone consultation to help walk you through the system and the proper training methods. Additionally, if you become a pro at it, you can partner with the company to become a trainer and offer assistance to others. 
In order to use the tracking feature, you'll need to pay for a cell service plan. This is only for the GPS tracking feature, you do not need a subscription to establish and use the fences. It's a bonus feature that could come in handy if your pet escapes, as it will deliver instant alerts.
The subscription plan is available at three different pricing levels as of 2023. If you pay month to month, the cost is $9.95 per month. However, that rate goes down if you pay for one or two years upfront. If you pay for one year upfront, it's $95.40 per year, which works out to $7.95 per month. Then, if you opt for a two-year subscription, the total cost is $142.80, or $5.95 per month. 
If you opt to pay for a yearly subscription, you'll get a 90-day free trial.
Alternative to SpotOn Dog Collar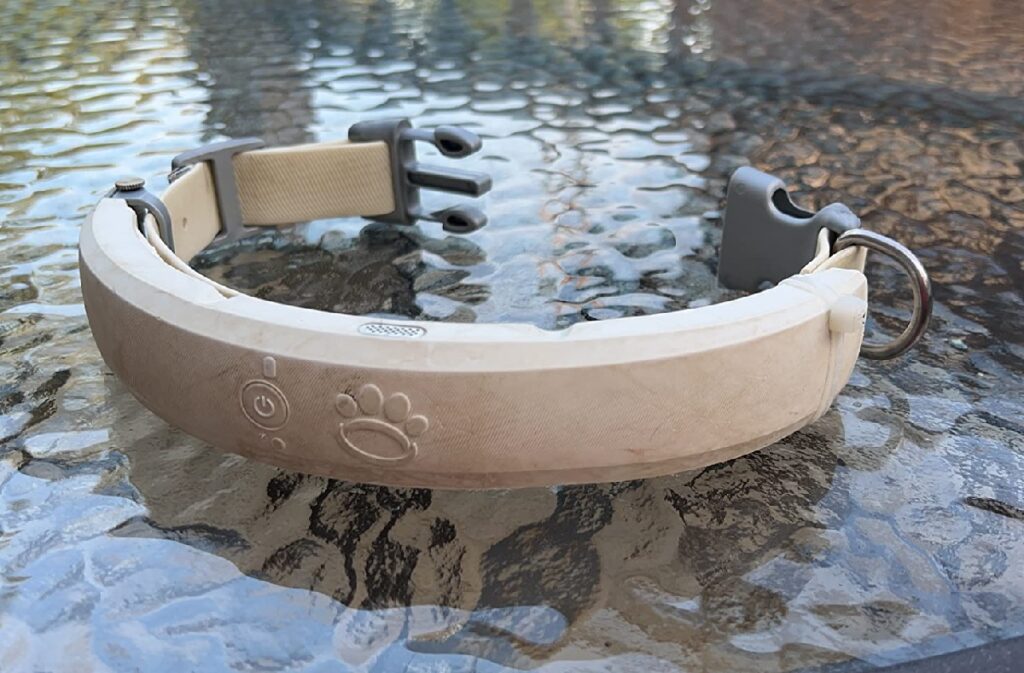 The Halo Wireless Dog fence is an alternative to the SpotOn GPS fence that comes at about half the cost of the SpotOn GPS fence. It works nearly the same way, with no need for burying wires. The two are comparable in areas of battery life, waterproof construction, and warning alerts. However, there are some differences. 
Halo doesn't use as many GPS satellites, 50 or so, compared to SpotOn's 128.

Halo requires a subscription service, even if you're only using the fences. 

Both provide tracking capability if your dog escapes, but Halo goes further and provides activity tracking for pet health.
If you're not sold on the SpotOn GPS fence system, whether because you don't have enough land, or don't want to quite spend the money, check out the Halo Wireless Dog Fence.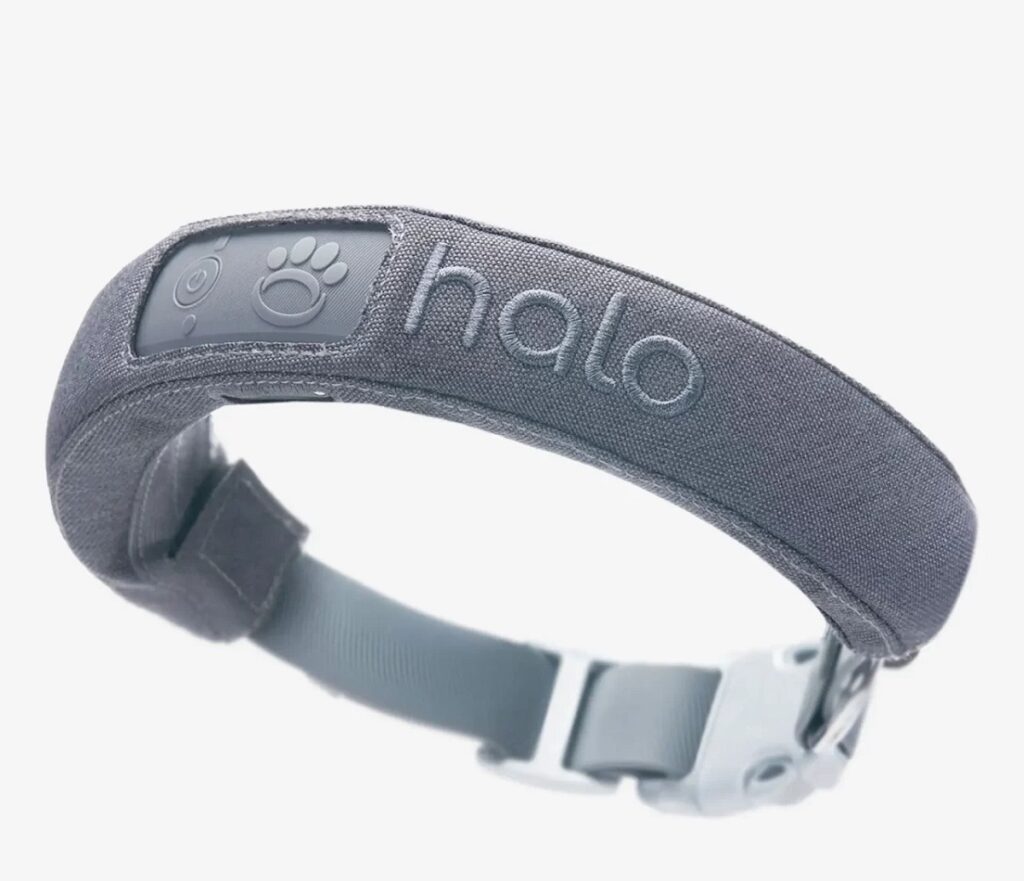 The price of Halo Collar varies, so check the latest price at
Is SpotOn Collar Worth Buying For
If you're looking for a virtual fence system that not only affords your pet the freedom they deserve and you the peace of mind of knowing that your dog is safe, this investment is 100% worth every penny.
It requires a bit of training upfront, which the company helps with through training videos and a comprehensive guide, but after that, your pet will revel in being able to run within its established confines. 
Additionally, you can use SpotOn virtual fence with multiple dogs, you just need to buy separate collars to use with each one, but the company offers a 10% discount for the purchase of multiple SpotOn collars. Additionally, each one will require a separate subscription service if you want to be able to track them.
Check out our comparison of the halo vs spoton dog collar to determine the best fit for your furry friend.

The SpotOn GPS fence retails for $1295, though there are sometimes discounts on the product. This includes the collar, two sets of static contact points and an insertion tool, a charger and base, and the user guide. 
The users create fences by walking around the path where you want to set up the fence with both your phone and the dog collar in hand. You can set multiple fences up inside each other, or choose to go through or over obstacles as well.
Yes! If you have a swimmer, as I do, you'll appreciate that the collar is not only waterproof, so your pet can wear it out in any type of weather, but it's also submersible, so they can swim with it on.
SpotOn offers an innovative dog fence system designed to keep your pet comfortably contained but will offer a degree of protection even if your dog leaves. If you have a lot of land and have been looking for a flexible containment system, this is it. It may seem as though it has a high price tag, but when you look at the cost of installing physical fencing and the features this virtual fence has to offer, it's a no-brainer. It's great for small, medium and large dogs, but not toy breeds. Just make sure you read all of the directions before use, and make sure you test the system and train your dog on it before letting him free.